Skip Navigation
Website Accessibility
When DO Yarn Crawl Passports arrive, anyway?

---
---
Yarn Crawl 2018 FAQ
What is the Yarn Crawl?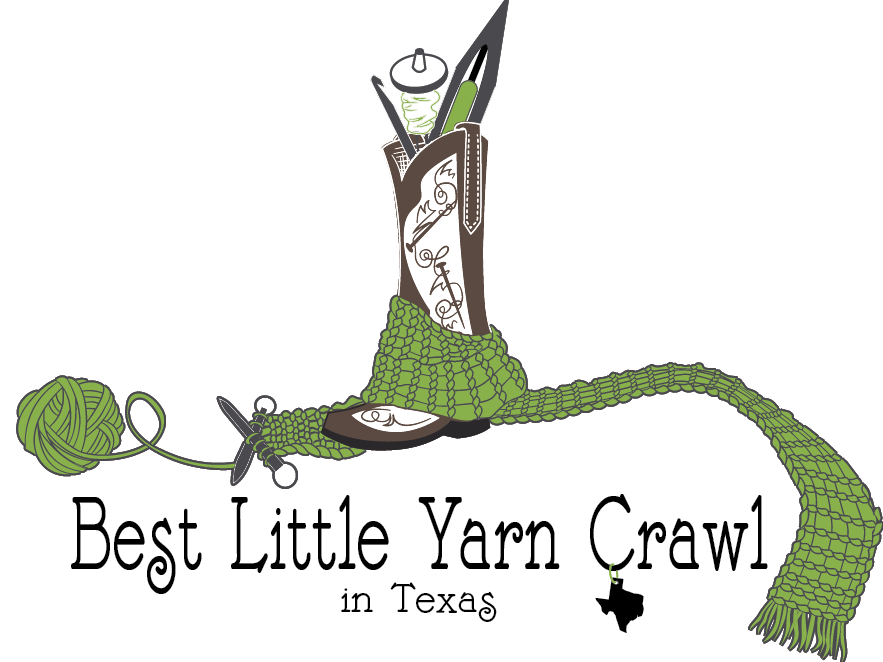 The Hill Country Yarn Crawl is an annual event involving 18 yarn shops throughout the Hill Country region, giving yarn and fiber lovers 10 days to get to know the different area shops, get free patterns, and win prizes!

When is this year's crawl?
We start on Friday, October 5 and run through Sunday, October 14 for 10 days of Yarn Madness!

When can I get my passport?
You can reserve your passport starting on the 1st of August, and we'll have them here physically by the end of August.
What patterns is Yarnivore offering this year? What's the new Yarnivore mascot? What will Yarnivore's featured yarn be?
We have to keep a little mystery! We are pretty stoked about this year's yarnivorous critter and our shop designers are working diligently on patterns for knitters and crocheters! We will be ready!
---
Shop News
Featured Yarn & Pattern
Isn't this Tee adorable? It's called Tee for Two by Hélène Rush. It's so simple and easy to fit and absolutely PERFECT for self-striping yarns of any kind. We suggest Ty-Dy cotton by Knit One Crochet Two! The pattern is $6.25, available here or on Ravelry! A great summer knit!
Restocks!
We're stocked back up with Addi Flexiflips needles and we've gotten a big box of goodies from Yarn Carnival, including Carnie, Yak Attack, and Aerialist!

Helpful Hint of the Week

Don't get rid of knitting needles that have lost their partners! They're super useful as stitch holders, "picks" to adjust tension on loose spots, cable needles, working three-needle bind-offs. Crocheters can use them too! They're great for stuffing toys, pulling naughty stitches into shape, loosening knots, and more. We suggest keeping your eyes open for odd knitting needles for sale cheap! (you can also use them to put up your hair, to play swords and magic wands with the kids, or to protect yourself against vampires)


---


CHRISTMAS IN JULY!

Tuesday, July 10 from 6-8 pm, $18
Craft: Lucet Braiding
Teacher: Wendy

Learn to make cords on the lucet (a viking-age tool)! You'll even learn some decorative techniques that you can turn into a bracelet or necklace Makes a great gift, or maybe you just want to make several for yourself.

One 2-hour session







---

CHRISTMAS IN JULY!

Wednesday, July 11, 18, & 25 from 6-8 pm, $48
Craft: Knitting
Teacher: Wendy

Knit a picture into your stocking – Snowman, Snow-lady, Christmas Tree, Santa – and learn intarsia technique. You only hold one yarn at a time, so it's easier than it looks! Three classes finishing up JUST in time for the big day!

You'll also learn a fun knitted-in braid technique.

Three 2-hour sessions

---
Knitting Workshop


Sunday, July 15 from 6-8 pm $18
Craft: Knitting
Teacher: Wendy

You know you love Wendy's tips and hints and wish she could help you with every project! Well, now she can! Bring your projects and we'll all learn together from each other's challenges. Make your knitting look professional and lose all your fears!

One 2-hour session





---
Start Well, End Well — the BEST Cast-ons and Bind-offs!


Sunday, July 15 & 22 from 3-5 pm, $33
Craft: Knitting
Teacher: Wendy

Is your bind-off always too tight? Or is it loose, but sloppy? Do you wonder what to do when the pattern calls for a provisional cast-on? Then this is the class for you! We'll learn all this, plus decorative, stretchy, stable, and even invisible cast-ons and bind-offs. Make your finished items look handmade, not homemade!

Two 2-hour sessions




---
Tatting is a knotted lace made with fine yarns or threads and a shuttle. It makes airy pieces characterized by loops and swirls. Learn to make beautiful and delicate snowflakes as you learn this historical craft.

Three 2-hour sessions





---
Knitting: Mini Stocking Ornament
CHRISTMAS IN JULY!

Tuesday, July 17 from 6-8 pm, $18
Craft: Knitting
Teacher: Wendy

These cute little Christmas stockings are perfect to decorate your tree, and they make adorable gifts, too! They're completely made from leftover yarns – any yarn will work! They can be easily personalized, too. They're super fast and fun!

One 2-hour session



---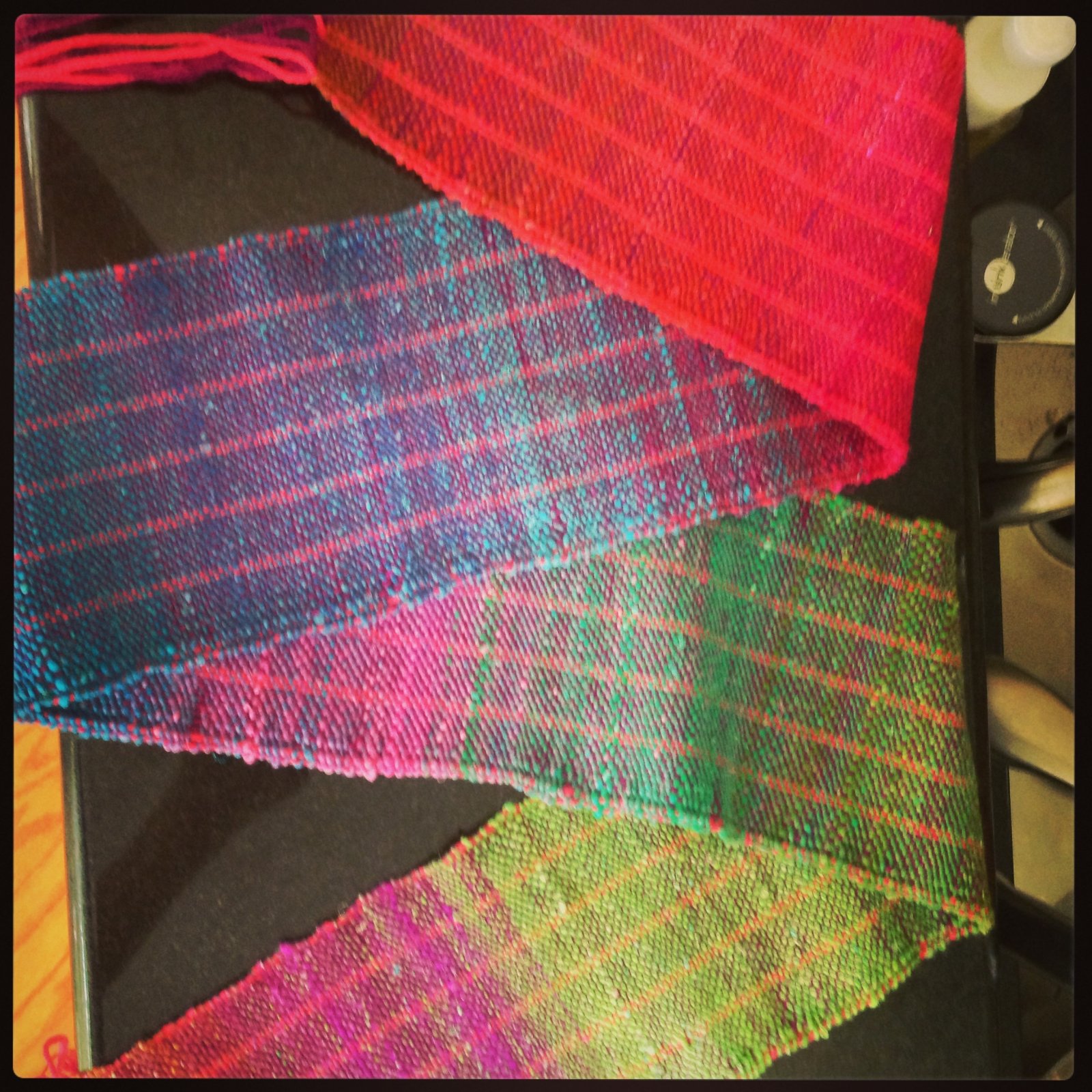 Saturday, July 21 from 10 am-4 pm, $48
Craft: Weaving
Teacher: Debbi

Learn the basics of weaving on a rigid heddle loom. We'll cover weaving terminology, direct warping, winding and managing shuttles, achieving a balanced weave and basic finishing techniques. As time allows, we'll discuss weaving drafts, yarn choices for weaving, pattern planning and alternate methods of warping.

Looms are available to rent!

Time: Three 2-hour sessions
---
We absolutely do not EVER want to spam you. If you don't want to get this newsletter, then we will take you off the list. No problem. No questions asked. There's an unsubscribe link below, or you can just call us.

If you want to read our full privacy policy (it's pretty fun to read, actually), click here - or scroll to the bottom of any page on our website to read it again.
---
Contact Us: https://www.yarnivoresa.net/ yarnivoresa@gmail.com 2357 NW Military, 78231 (210)979-8255