What do YOU think of our shelf tags?

---
---
How our shelf tags make your life easier

Before we worked in a yarn shop, we were yarn shoppers just like y'all! And when Boss Emeritus Melanie was first making plans to open a yarn shop, she sat down with Wendy and a few other yarn-shopping friends and made a list of things that would make yarn shopping better and easier. One of our first ideas? Shelf tags like they have in the grocery store.
Here's a rundown on the info on our shelf tags and how they can make your yarn shopping better:
Yarn Name - This is the name you can use to look up this yarn on Ravelry or other sites so you can read reviews and see what projects other people have used this yarn for.

Price - No need to dig around for the price!

Yardage - Knowing the yardage can make it much easier to compare yarns, and to figure out how many you'll need for your project.

Price per yard - You'd be amazed at how surprising this can turn out. Just today Caryn noticed that Hand-dyed, American made Cotton Candy yarn (see below for more info) was actually CHEAPER per yard than Mass-manufactured, Imported Cascade Ultra Pima! Cotton Candy was 4.1¢ vs. Ultra Pima at 4.4¢ per yard!

Yarn Weight - In general, you can substitute any worsted weight for another worsted, or dk for dk, so we put this on the tags.

Recommended Gauge - This is the manufacturer's recommended gauge. All our yarns list their knit gauge. If they give us a crochet gauge, we'll list that, too, and we always include the needle size they recommend here as well.

Fiber Content - Need to avoid a fiber you're allergic to? Prefer to stick with natural fibers? Here's how you can easily see what a yarn is made of.

Washability - If a yarn is marked as machine washable, we'll say so on the tag! If it doesn't say, it's best to hand wash.
There you go! The full shelf tag rundown! Do you use the shelf tag information? Which do you find most useful? And is there anything else that we can add that would help you with your yarn shopping?


---
Shop News


Newsletter Archive
We finally figured out how to get the past newsletters to show up on our website! So, if you miss one, no worries, just go to yarnivoresa.net and click the "Newsletter" tab at the top of the page!

Featured Pattern & Yarn
Cotton Candy by Theodora's Pearls is a unique hand dyed cotton in so many ways. Awesome, hand dyed colors? Check. Great texture? Check. FABULOUS price? Check. You heard us, Cotton Candy is a beautiful hand dyed yarn that's priced comparable to mass-manufactured imports. As a result, it works up into lovely wash cloths (nice little gifts when paired with Nuluv soap, just sayin') and shawls and other DK cotton patterns. We like the Herald Shawl, a lovely open mesh that would be perfect for hot days when you encounter aggressive air conditioning.

New Stuff & Restocks
G & G just delivered some more hand-looms and lucets! And there's a box to unpack from our HiyaHiya vendor.
---
HOLIDAY COUNTDOWN!
Days until Christmas: 155
Days until Hanukkah: 132
---
Helpful Hint of the Week

Today's tip is on how you dress to shop for yarn. Does it matter? Not a lot, no, but what you wear DOES influence what you buy. We have found that people often tend to gravitate towards yarns that match the shirt they're wearing - even sometimes buying yarn in colors they HATE because the shirt in that color happened to be clean that day. So, we suggest wearing a shirt in a color you LIKE to the yarn shop. Or at least be aware of this phenomenon, so that you're on guard. Why does it happen? No idea, but we surmise that it has something to do with your shirt always being in your peripheral vision. Weird, eh?


---


CHRISTMAS IN JULY!

Tuesday, July 24 from 6-8 pm, $18
Craft: Knitting
Teacher: Wendy

Want to make a hat long enough to pull down over your eyes? Or maybe you prefer one that barely touches your ears? In this class, you'll learn to start a hat from the top with an i-cord (or an optional hanging loop), and work in any gauge to make a hat that will fit anyone in the family - exactly the way they like it. You'll also learn to work with double-pointed needles and a VERY stretchy way to bind off!

No gauge swatch needed!

One 2-hour session

---

Thursday, July 26, 2018 from 6-8 pm $18
Craft: Knitting
Teacher: Wendy

You know you love Wendy's tips and hints and wish she could help you with every project! Well, now she can! Bring your projects and we'll all learn together from each other's challenges. Make your knitting look professional and lose all your fears!

One 2-hour session




---
Weaving - Finishing Techniques


Saturday, July 28 from 10 am-noon, $18
Craft: Weaving
Teacher: Debbi

Now that you've woven a perfect piece, how do you finish it? In this class, you'll learn to take your piece off the loom and finish it in a variety of ways including twisting fringe and braiding fringe (3- and 4-strand braiding). You'll also learn wet-finishing techniques to give your weaving a perfect finished hand and drape.

Please bring a piece that's ready to come off the loom or a piece you've taken off but don't know how to finish. No additional supplies required.

One 2-hour session
---
Do you understand the basics of weaving? Want to learn more about how yarn choice affects your woven fabric? This class teaches you how yarn thickness and color can be used to create an interesting fabric without any complicated techniques.

Prerequisite: Beginning Rigid Heddle weaving or equivalent (must be familiar with direct warping a loom and weaving)

One 4-hour session


---
CHRISTMAS IN JULY!

Sunday, July 29 from noon-2 pm, $18
Craft: Knitting
Teacher: Wendy

Needle felting uses super sharp barbed needles to turn loose wool into thick fabric, which you can shape as you go. In this fun class, you'll learn to make a felted holiday ornament, and decorate it with some simple embroidery stitches!

One 2-hour session





---

Sunday, July 29 from 3-5 pm, $18
Craft: Knitting
Teacher: Wendy

Dropped stitches, purling when you wanted to knit, unwanted increases, decreases, and yarn overs – we've all done them at some point in our knitting. Learn how to fix these mistakes and overcome your fear of ripping down and ripping out!

Supplies are provided!

One 2-hour session

---
Intermediate Crochet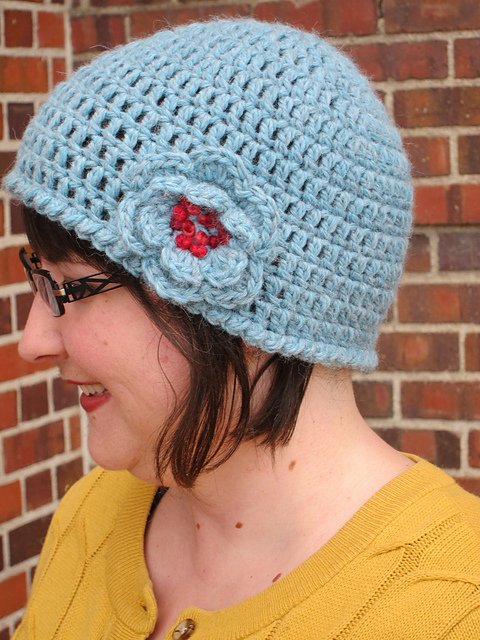 Saturday, August 4 & 11 from noon-2 pm $33
Craft: Crochet
Teacher: Patrick

Take the next step in your crochet journey! Learn to increase and decrease (intentionally!) and crochet in the round while working Linda's Quick and Simple Hat Pattern.

Two 2-hour sessions







---
Tunisian Crochet - Intermediate Hat


Saturday, August 4 & 11 from 3-5 pm $33
Craft: Crochet
Teacher: Patrick

Want to advance your Tunisian crochet skills? Learn how to crochet Tunisian-style with two colors and in the round. You'll use a double-ended crochet hook and two colors of yarn to make a hat – so many possibilities!






---
We absolutely do not EVER want to spam you. If you don't want to get this newsletter, then we will take you off the list. No problem. No questions asked. There's an unsubscribe link below, or you can just call us.

If you want to read our full privacy policy (it's pretty fun to read, actually), click here - or scroll to the bottom of any page on our website to read it again.
---
Contact Us: https://www.yarnivoresa.net/ yarnivoresa@gmail.com 2357 NW Military, 78231 (210)979-8255