Get Some Creating Time!

---
---
What's better than Springtime in Fredericksburg?

KNITTING and WEAVING during Springtime in Fredericksburg, of course!

We always see these fantastic looking retreats and shows, but they're so far away. Not this one. You can attend a Cre8tive Escape next May right here in the Hill Country. For more information, follow this link: Cre8tive Escapes Fredericksburg.


Need an even closer retreat?
Look no further! We are ready for you to retreat to our couch or our classroom any time you need a break from daily life, whether it's for our bi-monthly Friday Night Cravings Stitch Night, or any time when you just need to escape.
We're also happy to help you spread the word about YOUR knit, crochet, or other yarn craft group! Let us know if you have a Stitch'n'B*tch or crafting club and we'll let the Yarnivore Community know!

---
Shop News


Featured Pattern & Yarn - and BAGS!
Crafting My Chaos Yarn & Bags! Every science (uhh, knitting, crochet, weaving all use maths!) needs a little chaos, it's the part that makes each creation unique. Come see our fresh shipment of yarn (gradients, speckles, tonals, variegated) and accessory bags. While you're thinking of Chaos, mark your calendar for the 8/25 trunk show!


Pattern ideas for Crafting my Chaos Yarns? How about the Summer Camp shawl using one gradient yarn and one speckle, or maybe the Earth to Sky cowl with a CMC gradient?




New Stuff & Restocks
We just got the new Fall 2018 Knitscene (the basketweave cowl is super cute)! Other orders we've gotten in:
-From Plymouth - Hotcakes, Merino Superwash, and Encore Colorspun
-Books and patterns including Elizabeth Zimmerman's Surprise Jacket pattern and a new book - Leafy Brioche (it's gorgeous!)
-AND MORE!


---
HOLIDAY COUNTDOWN!
Days until Christmas: 147
Days until Hanukkah: 125
---
Helpful Hint of the Week

Do you find your hands snagging on fine, fuzzy, or silky yarns? The solution is in the kitchen! Pour a small amount (½ tsp-ish) of sugar in your hand, then enough oil to cover it (olive oil works great) to moisten all the sugar. Rub this sugar/oil scrub around your hands, especially the rough spots. Wash off with a gentle hand soap. Moisturizes and exfoliates and prevents snags on soft fibers!


---

Intermediate Crochet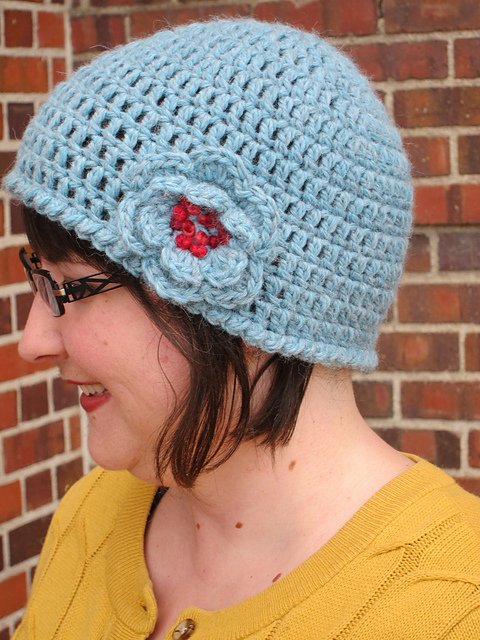 Saturday, August 4 & 11 from noon-2 pm
Craft: Crochet
Teacher: Patrick

Take the next step in your crochet journey! Learn to increase and decrease (intentionally!) and crochet in the round while working Linda's Quick and Simple Hat Pattern.

Two 2-hour sessions







---
Tunisian Crochet - Intermediate Hat


Saturday, August 4 & 11 from 3-5 pm
Craft: Crochet
Teacher: Patrick

Want to advance your Tunisian crochet skills? Learn how to crochet Tunisian-style with two colors and in the round. You'll use a double-ended crochet hook and two colors of yarn to make a hat – so many possibilities!



---
Knitting Workshop



THREE SESSIONS AVAILABLE IN AUGUST:
Monday, August 6 from 6-8 pm, $18
Sunday, August 12 from noon-2 pm, $18
Tuesday, August 28 from 6-8 pm, $18
Craft: Knitting
Teacher: Wendy

You know you love Wendy's tips and hints and wish she could help you with every project! Well, now she can! Bring your projects and we'll all learn together from each other's challenges. Make your knitting look professional and lose all your fears!
One 2-hour session


---
Six Month to Be a Better Knitter (SiMonBeBeK)
Our Advanced Knitting Class!

First Session starts Tuesday, August 7 from 6-8 pm, and continues first and third Tuesday through Janurary
Cost: $183
Craft: Knitting
Teacher: Wendy
Every week, you'll learn a new knitting technique as well as learning to read charts, choose colors, pick up stitches, sew invisible seams, and more!

Techniques you'll learn include
Texture Patterns: Embossed Knitting, Cables, Brioche, and Lace
Colorwork: Fair Isle/Stranded knitting, Intarsia, Stripes, and Mosaic knitting
Fancywork: Shadow/Illusion Knitting, Brioche, Multidirectional Knitting, and Entrelac

Twelve 2-hour sessions



---

Wenesday, August 8, 15, & 22 from 6-8 pm, $48
Craft: Knitting
Teacher: Wendy

Learn to make socks from the toes up, so you always have enough yarn to cover your feet! This worsted weight sock is thick and warm, perfect for wearing around the house, or as a boot sock. You don't need to have any sock knitting experience.

You'll also learn to knit in the round using the magic-loop method in this three session class.

Three 2-hour sessions


---

Thursday, August 9 & 16 from 6-8 pm, $33
Craft: Knitting
Teacher: Wendy

Learn the basics and get yourself knitting! In this class you will learn how to cast on, knit, purl, and bind off. You'll also learn how to combine knitting and purling to create different stitch patterns and textures, common knitting terms, and the basics of reading a pattern.

Two 2-hour session


---
Knitting: Top-Down KID's Sweater!
Thursday, July 5, 12, & 19 from 6-8 pm, $48
Craft: Knitting
Teacher: Wendy

There are lots of baby sweater patterns and lots of women's sweater patterns, but not much for kids and teens! In this class, you learn to make a top-down raglan sweater that will fit the kids in your life perfectly! You'll also get tips on altering the sweater as the child grows. Works for kids from toddler through pre-teen sizes!

Three 2-hour sessions



---
We absolutely do not EVER want to spam you. If you don't want to get this newsletter, then we will take you off the list. No problem. No questions asked. There's an unsubscribe link below, or you can just call us.

If you want to read our full privacy policy (it's pretty fun to read, actually), click here - or scroll to the bottom of any page on our website to read it again.
---
Contact Us: https://www.yarnivoresa.net/ yarnivoresa@gmail.com 2357 NW Military, 78231 (210)979-8255