Pin It! Well, sorta...

---
---
An easy way to start weaving!

Weaving is great fun, and there are lots of ways to get started weaving, but one of the easiest and fastest ways is to weave with a pin loom.

There are several sizes and types that make everything from squares to rectangles and even hexagons. They weave up really quickly! You can learn how in just 5 minutes!

Want to see more - Gabi from Turtle Looms will be here on Saturday, Aug 25 to show you her pin looms and pin loom projects!

Here are some pin loom projects we found on Ravelry and Pinterest:


Square Loom (Zoom Loom):



Triangle Loom (some are small, some are LARGE)
Hexagon Loom

---

Shop News


Featured Pattern & Yarn
This week's featured pattern and yarn are a KIT! Appalachian Baby Designs has put together an adorable blanket kit with their super-soft organic cotton in three natural shades, together with a pattern that lets YOU pick what designs you want to put in. It's all part of their Woodland Friends collection! The pattern alone is $6 on Ravelry or in store, and the kit is $58, including both yarn and pattern! CUTE!

TWO Trunk Shows This Weekend!


---
HOLIDAY COUNTDOWN!
Days until Christmas: 126
Days until Hanukkah: 103
---
The Tip Jar

What to do with those little bits of yarn leftover after weaving in your ends? Throw them in a clear glass vase or mason jar. As you finish more projects, you'll end up with a colorful decorative accent that will also remind you of all the projects you've done!


---

Saturday, August 25 from 10 am-noon, $18
Craft: Weaving
Teacher: Debbi

Now that you've woven a perfect piece, how do you finish it? In this class, you'll learn to take your piece off the loom and finish it in a variety of ways including twisting fringe and braiding fringe (3- and 4-strand braiding). You'll also learn wet-finishing techniques to give your weaving a perfect finished hand and drape.

Three 2-hour sessions




---
Saturday, August 25 from 1-5 pm, $33
Craft: Weaving
Teacher: Debbi
Here is a fun twist on simple plain weave. You'll get started weaving four spa cloths with looped texture. In almost no time, you'll be weaving gifts for friends, family and be sure to weave some for yourself!

Three 2-hour sessions
---
Knitting Workshop


Tuesday, August 28 from 6-8 pm, $18
Craft: Knitting
Teacher: Wendy

You know you love Wendy's tips and hints and wish she could help you with every project! Well, now she can! Bring your projects and we'll all learn together from each other's challenges. Make your knitting look professional and lose all your fears!
One 2-hour session
---
Fixing Mistakes


Wednesday, August 29 from 6-8 pm, $23
Craft: Knitting
Teacher: Wendy

Dropped stitches, purling when you wanted to knit, unwanted increases, decreases, and yarn overs – we've all done them at some point in our knitting. Learn how to fix these mistakes and overcome your fear of ripping down and ripping out!

One 2-hour session





---
Beginning Knitting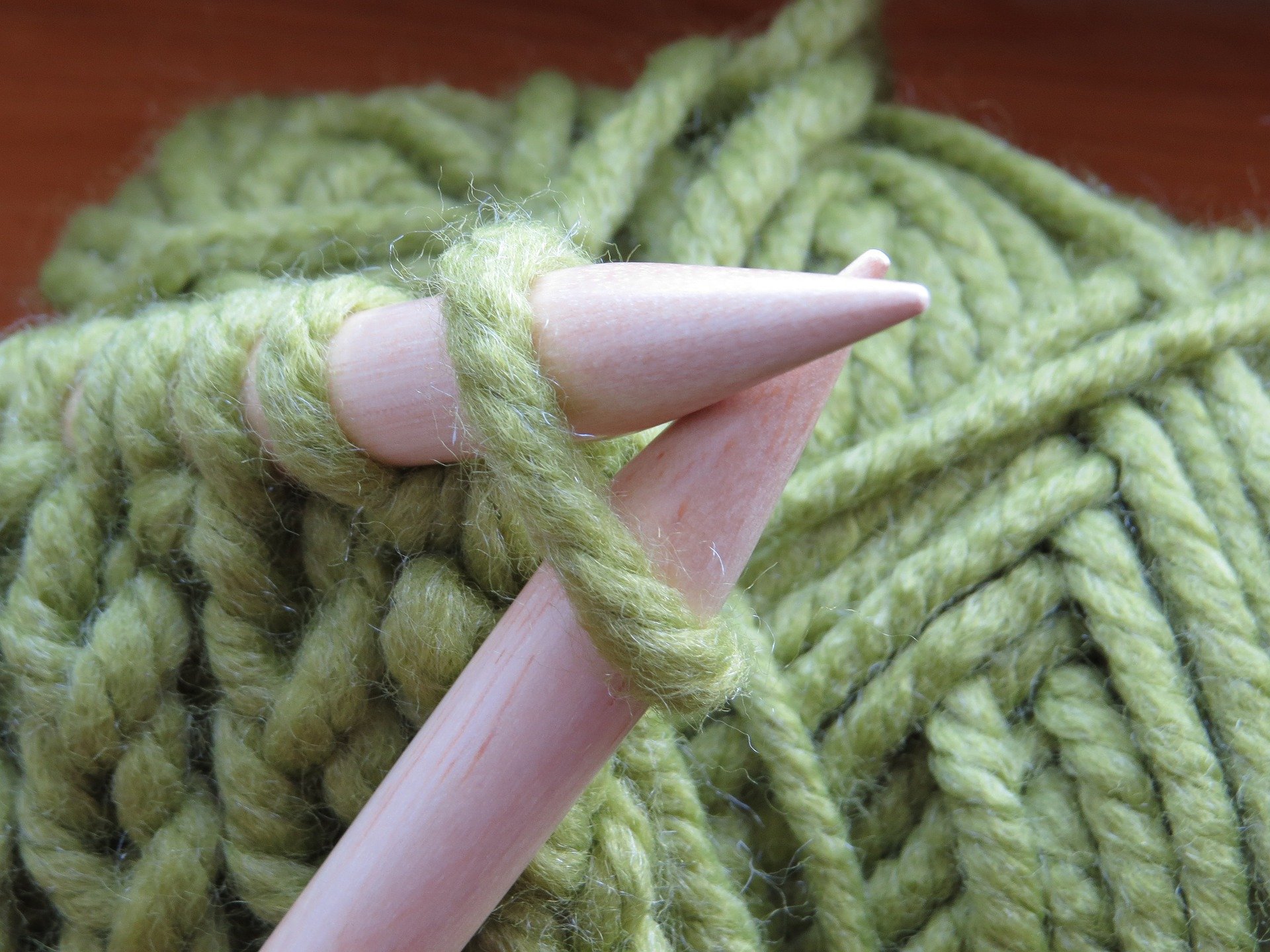 Sunday, September 2 & 9 from noon-2 pm
Craft: Knitting
Teacher: Wendy

Learn the basics and get yourself knitting! In this class you will learn how to cast on, knit, purl, and bind off. You'll also learn how to combine knitting and purling to create different stitch patterns and textures, common knitting terms, and the basics of reading a pattern.

Two 2-hour sessions
---
We absolutely do not EVER want to spam you. If you don't want to get this newsletter, then we will take you off the list. No problem. No questions asked. There's an unsubscribe link below, or you can just call us.

If you want to read our full privacy policy (it's pretty fun to read, actually), click here - or scroll to the bottom of any page on our website to read it again.
---
Contact Us: https://www.yarnivoresa.net/ yarnivoresa@gmail.com 2357 NW Military, 78231 (210)979-8255