It's a SALE! Time for SUPER CLEARANCE!

---
---
We can help!

Yarn Crawling is SO much more fun when you can share it with other Yarn Enthusiasts! We want to help you find people to carpool with so that you can all have a super-fun Crawl!

Here's how to find other Yarnivores to Crawl with:

We will have a Carpoolers' Meet Up Party a couple of weeks before the Crawl so that you can meet the people you'll be driving with in person!

Note: We're not assigning drivers or riders, but only making it easier for you to find each other.


---

SUPERCLEARANCE SALE TIME!
We're clearing out and making room for Yarn Crawl,
and that means that YOU get extra savings!

Superclearance starts Friday, August 31,
and goes through Memorial Day, Monday, September 3.

All clearance yarns are at least 30% off the clearance price,
with some at

50% OFF

their CLEARANCE PRICE!

---
Shop News


SPECIAL LABOR DAY HOURS
We're closing at 3 pm on Labor Day. Make sure you come early to take advantage of the Superclearance Sale!


Featured Pattern & Yarn
Nomad by Fate looks fabulous in multiple colors... or you could substitute a long-run color changing yarn like Nebula. Nomad is a free crochet pattern available on Martin Up North's blog, or swing by the store and we'll print you a copy!

Is it too hot to work on cooler weather projects? That's what a/c is for! We like to spend late summer working in thinner winter yarns like Berroco Nebula. This fingering weight yarn has long-run color changes and works up beautifully into a winter garment or afghan of your choice. Nebula is 100% superwash merino and has a bit of a halo, making it perfect for larger-than-fingering gauge patterns.

THANK YOU!!
Our trunk shows this weekend were a HUGE success! Thank you so much for giving Becky (of Crafting my Chaos) and Gabi (of Bluebonnet Crafts/Turtle Looms) such a great Yarnivore welcome! Want to see them again? Both will be showing at Yarnivore again during the Hill Country Yarn Crawl.

---
HOLIDAY COUNTDOWN!
Days until Christmas: 120
Days until Hanukkah: 97
---
The Tip Jar
Are you over 40 (or nearing 40)? Starting to need to hold your book farther away to see it? Next time you visit your eye doctor, take your knitting or crochet, and show them where you like to hold your work. It's often closer than you would hold a book to read, so a prescription for reading glasses may not actually work for your crafting. If the doctor knows where you hold your work, he or she can measure that distance and make sure that you can see your work clearly.


---

Knitting Workshop


Tuesday, August 28 from 6-8 pm, $18
Craft: Knitting
Teacher: Wendy

You know you love Wendy's tips and hints and wish she could help you with every project! Well, now she can! Bring your projects and we'll all learn together from each other's challenges. Make your knitting look professional and lose all your fears!
One 2-hour session
---
Fixing Mistakes


Wednesday, August 29 from 6-8 pm, $23
Craft: Knitting
Teacher: Wendy

Dropped stitches, purling when you wanted to knit, unwanted increases, decreases, and yarn overs – we've all done them at some point in our knitting. Learn how to fix these mistakes and overcome your fear of ripping down and ripping out!

One 2-hour session





---
Beginning Knitting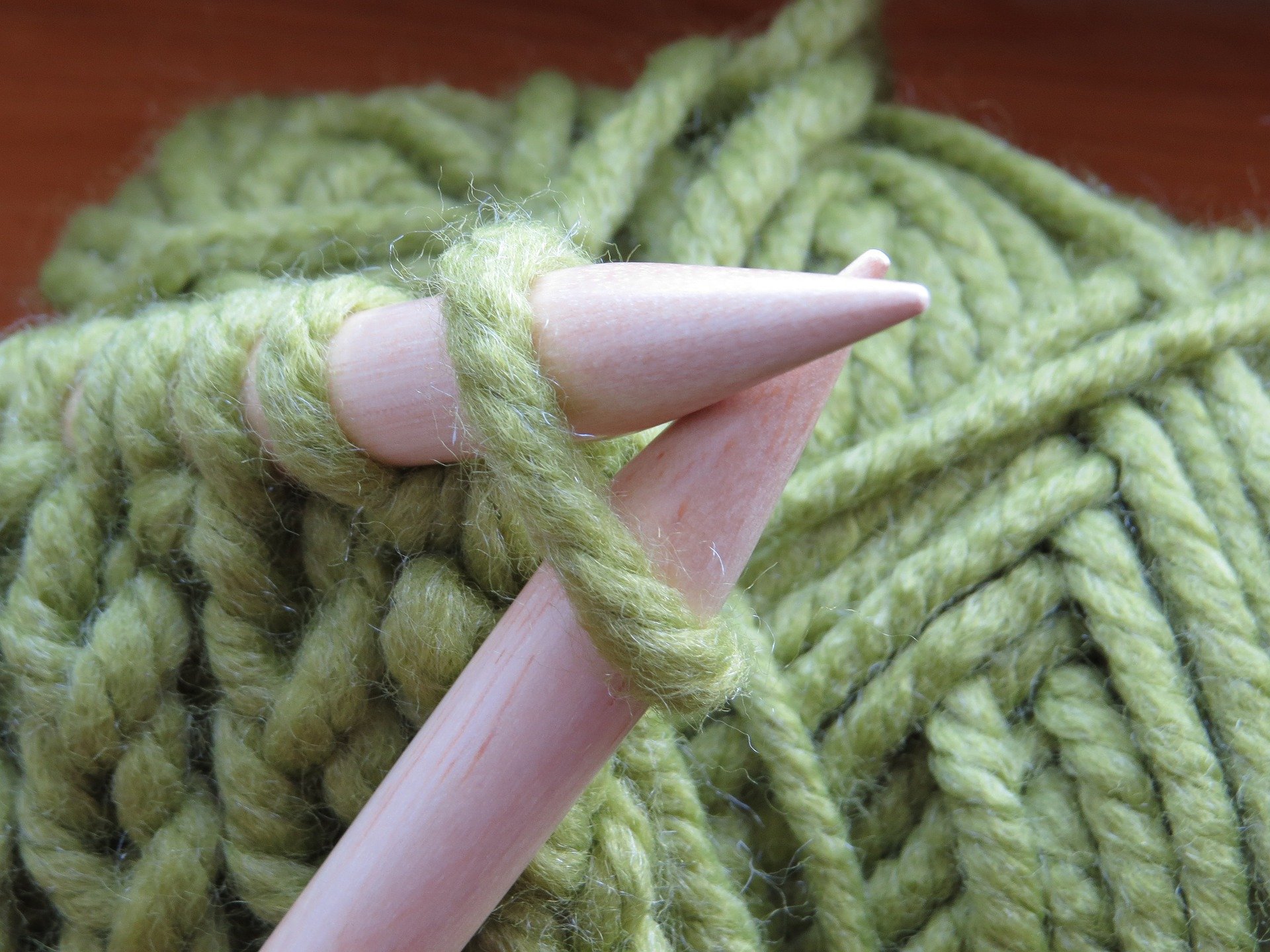 Sunday, September 2 & 9 from noon-2 pm
Craft: Knitting
Teacher: Wendy

Learn the basics and get yourself knitting! In this class you will learn how to cast on, knit, purl, and bind off. You'll also learn how to combine knitting and purling to create different stitch patterns and textures, common knitting terms, and the basics of reading a pattern.

Two 2-hour sessions


---
Knit a Lace Shawl!


Wednesday, September 5, 12, & 19 from 6-8 pm
Craft: Knitting
Teacher: Wendy

Lace knitting is easier than you think ! Learn to make a lovely lace shawl, beginning invisibly at the back of the neck. You'll also learn to read a lace chart, and to work with lighter-weight yarns doing left- and right-leaning decreases. Knit some holes! It's fun!

Two 2-hour sessions









---
Beginning Crochet


Saturday, September 8 & 15 from noon-2 pm
Craft: Crochet
Teacher: Patrick

In this beginner level class, learn to make the basic stitches used in almost all crochet projects. Students will learn to make a foundation chain, single crochet (sc), half double crochet (hdc) and double crochet (dc).

---
Two-at-a-Time Cuff-Down Socks


Monday, September 10, 17, & 24 from 6-8 pm
Craft: Knitting
Teacher: Wendy

Want to knit both your socks at the same time, but prefer the fit of top-down socks? This class is the answer. We'll do a classic top down sock, but with a pattern on the leg, with flap-and-gusset heel and a kitchener'd toe. Wendy will even teach you the Kitchener Stitch song!






---
We absolutely do not EVER want to spam you. If you don't want to get this newsletter, then we will take you off the list. No problem. No questions asked. There's an unsubscribe link below, or you can just call us.

If you want to read our full privacy policy (it's pretty fun to read, actually), click here - or scroll to the bottom of any page on our website to read it again.
---
Contact Us: https://www.yarnivoresa.net/ yarnivoresa@gmail.com 2357 NW Military, 78231 (210)979-8255