MANY SALE! MUCH SAVING! (sorry for shouting)

---
---
Sale Extended through Sunday, September 9!
More time to shop for bargains on yarn! A good time to get yarn for those big projects, or to find a special yarn-love to enhance your stash!

Please be patient

This is the first sale we've run since switching to the new Point of Sale system earlier this year, and we're learning how to do a sale with the new system.
SUPERCLEARANCE
All clearance yarns are at least 30% off the clearance price,
with some at

50% OFF

their CLEARANCE PRICE!

---
Shop News


Yarn Crawl Carpool Sign Ups are Open!

Go to THIS LINK and fill out the form to share your contact info with other people interested in carpooling. Note: You cannot use this form if you're not willing to make your information visible to other potential carpoolers. We will have a Carpoolers' Meet Up Party a couple of weeks before the Crawl so that you can meet the people you'll be driving with in person!

Featured Pattern & Yarn
Berroco Medina has color changes that flow like ocean waves. This cotton/rayon/acrylic yarn feels smooth and cool on the skin - perfect for a quick end-of-summer knit. It's also machine washable!

Try it with the Gelato Tunic by Amy Christoffers. The side panels create a slimming effect. This tunic would look great with leggings or jeans or dressed up with a pencil skirt. And it's all Garter Stitch, so it's super easy!

New Stuff and Restocks
Lots of notions this week!
-New CUBICS interchangeable tips are now available for use with all Knitters Pride cables.
-KA bamboo needles are restocked, as are Bob-eez Bobbins
-We got the adorable Ann Tudor stitch markers in!
-New from Uneek Yarns - an "identical twin" sock yarn set with two balls wound so that the colors will change at the same exact time! We're in love with it!
-AND MORE! The Yarn Fairy brings us new boxes almost daily!

---
HOLIDAY COUNTDOWN!
Days until Christmas: 112
Days until Hanukkah: 89
---
The Tip Jar
You can easily customize the tip of your wooden or bamboo needles. Just file them to shape with a nail file! Start with a coarse emery board to reshape, then smooth with a fine-grit file, and use a buffer for a final smoothing. Finish with a bit of beeswax or paste wax and you're good to go! (You can use the same method to fix a rough spot.)


---

Wednesday, September 5, 12, & 19 from 6-8 pm
Craft: Knitting
Teacher: Wendy

Lace knitting is easier than you think ! Learn to make a lovely lace shawl, beginning invisibly at the back of the neck. You'll also learn to read a lace chart, and to work with lighter-weight yarns doing left- and right-leaning decreases. Knit some holes! It's fun!

Three 2-hour sessions









---
Beginning Crochet


Saturday, September 8 & 15 from noon-2 pm
Craft: Crochet
Teacher: Patrick

In this beginner level class, learn to make the basic stitches used in almost all crochet projects. Students will learn to make a foundation chain, single crochet (sc), half double crochet (hdc) and double crochet (dc).

Two 2-hour sessions
---
Two-at-a-Time Cuff-Down Socks


Monday, September 10, 17, & 24 from 6-8 pm
Craft: Knitting
Teacher: Wendy

Want to knit both your socks at the same time, but prefer the fit of top-down socks? This class is the answer. We'll do a classic top down sock, but with a pattern on the leg, with flap-and-gusset heel and a kitchener'd toe. Wendy will even teach you the Kitchener Stitch song!

Three 2-hour sessions




---
Knitting: Weaving in Ends Invisibly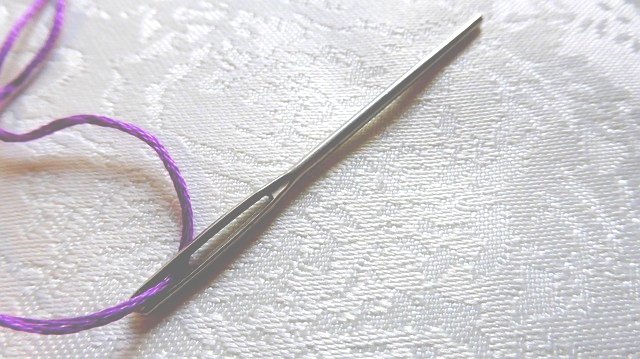 Tuesday, September 11 from 6-8 pm
Craft: Knitting
Teacher: Wendy

Do your ends show? Do they worm their way to the front? Are you (gasp!) knotting them? Let Wendy teach you the better way to weave in and hide your ends so that they never come out and never show!

One 2-hour session
---
Knitting: Brioche Hat


Thursday, September 13 & 20 from 6-8 pm
Craft: Knitting
Teacher: Wendy

Warm and fluffy brioche rib stitch makes a delightful winter hat. Learn this fun and fluffy technique and get the pattern FOR FREE! This hat is very stretchy and will fit a wide range of head sizes, from pre-teen to adult. Makes a great quick holiday gift!

Two 2-hour sessions


---
Knitting Workshop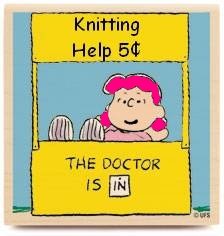 Sunday, September 16 from noon-2 pm
Craft: Knitting
Teacher: Wendy

You know you love Wendy's tips and hints and wish she could help you with every project! Well, now she can! Bring your projects and we'll all learn together from each other's challenges. Make your knitting look professional and lose all your fears!

One 2-hour session





---
We absolutely do not EVER want to spam you. If you don't want to get this newsletter, then we will take you off the list. No problem. No questions asked. There's an unsubscribe link below, or you can just call us.

If you want to read our full privacy policy (it's pretty fun to read, actually), click here - or scroll to the bottom of any page on our website to read it again.
---
Contact Us: https://www.yarnivoresa.net/ yarnivoresa@gmail.com 2357 NW Military, 78231 (210)979-8255