What's a Yarn Crawl, Anyway???

---
---
Short Answer: 10 Days of High Fiber Fun

Okay, here's the real answer:
The Hill Country Yarn Crawl is a yearly event created by Yarnivore Founder Melanie Smith. Inspired by Pub Crawls, Melanie thought it would be fun to put together a similar event for yarn-lovers.
During the 10 days of the Yarn Crawl, Crawlers visit as many of the participating shops as they can. First, they purchase a Hill Country Yarn Crawl Passport, which includes a free large tote bag and guide to the Yarn Crawl. At each shop they visit, participants get their passport stamped AND enter that shop's daily drawing. They also receive 2 free patterns designed for that shop, and a commemorative store button to pin on their Yarn Crawl Bag. Each shop also has one yarn (often one used in their patterns) at 20% off.
There are, of course, PRIZES! First, there are the daily prizes at each shop, with a retail value of $35 per prize. Then there are the BIG prizes. There are THREE GRAND PRIZES. The more shops you visit, the more GRAND PRIZES you're eligible for. There's a prize for visiting 8 or more shops, another for visiting 14 or more shops, and the SUPER GRAND PRIZE for those who visit all 18 participating shops.

Wanna Crawl with us this year? We have passports available in the shop!

Happy Crawling!
---

---
Shop News


Passport Are Here
Want to get your passport beforehand so you can dive right in? We got yer back! They're right here waiting for you!


Featured Pattern & Yarn
Who doesn't love a gorgeous squishy hat? The Flux Hat is great for dealing with those not-so-good-hair days. A beginner-friendly pattern, it's a little lacy and a lot stretchy, with an optional pom-pom! It does run big, so either go down a needle size, or do fewer rows. FREE with yarn purchase!
We used Urth Yarn's Uneek Worsted. Its long color changes work beautifully in a hat or a cowl, and add interest to the very simple stitch pattern.

New Stuff & Restocks
The NEW Interweave Knits magazine is in, and we have a BUNCH of new beautiful buttons!


---
HOLIDAY COUNTDOWN!
Days until Christmas: 99
Days until Hanukkah: 76



We're down in Double Digits, Yall! Start now to get those holiday projects done in time!
---


The Tip Jar

Knitting: Stitches fallen off the needle? Don't try to pick them up again with your regular needle. Instead, grab one at least a couple of sizes smaller.





---

Beginning Rigid Heddle Weaving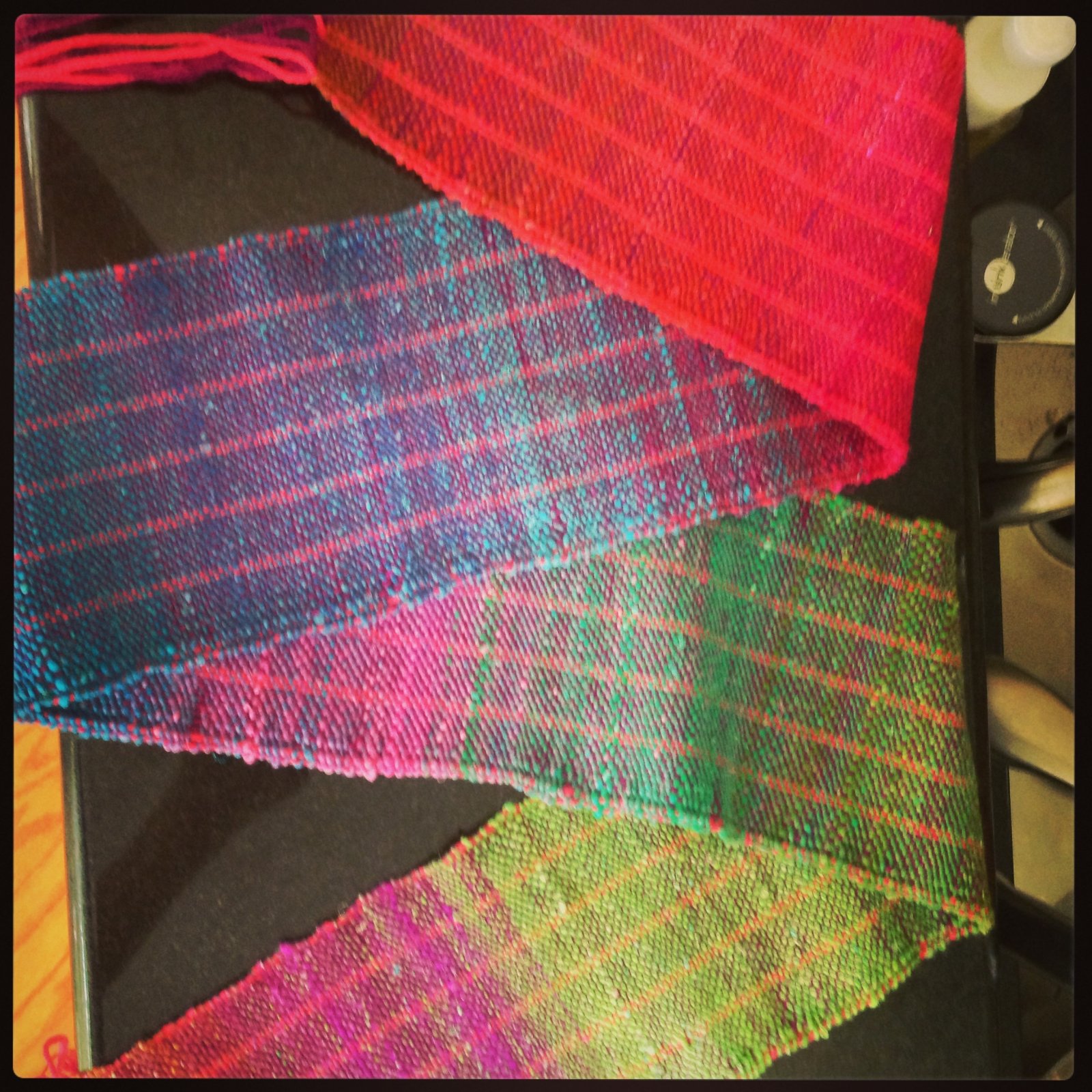 Saturday, September 22 from 10 am-4 pm, $48
Craft: Weaving
Teacher: Debbi

Learn the basics of weaving on a rigid heddle loom. We'll cover weaving terminology, direct warping, winding and managing shuttles, achieving a balanced weave and basic finishing techniques. As time allows, we'll discuss weaving drafts, yarn choices for weaving, pattern planning and alternate methods of warping.

One 6-hour session




---
Felted Tote Bag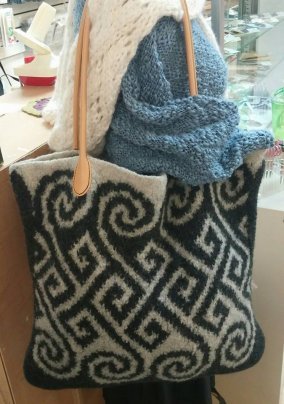 Sunday, September 23 & 30, $33
Craft: Knitting
Teacher: Wendy

Dive into felting with this fun and easy bag! Appropriate for beginners and more experienced knitters alike, this class will introduce you to the wonders of felting. Don't feel up to doing the colorwork pattern? That's okay - you can do a plain color one instead!

Free pattern Included!

Two 2-hour sessions






---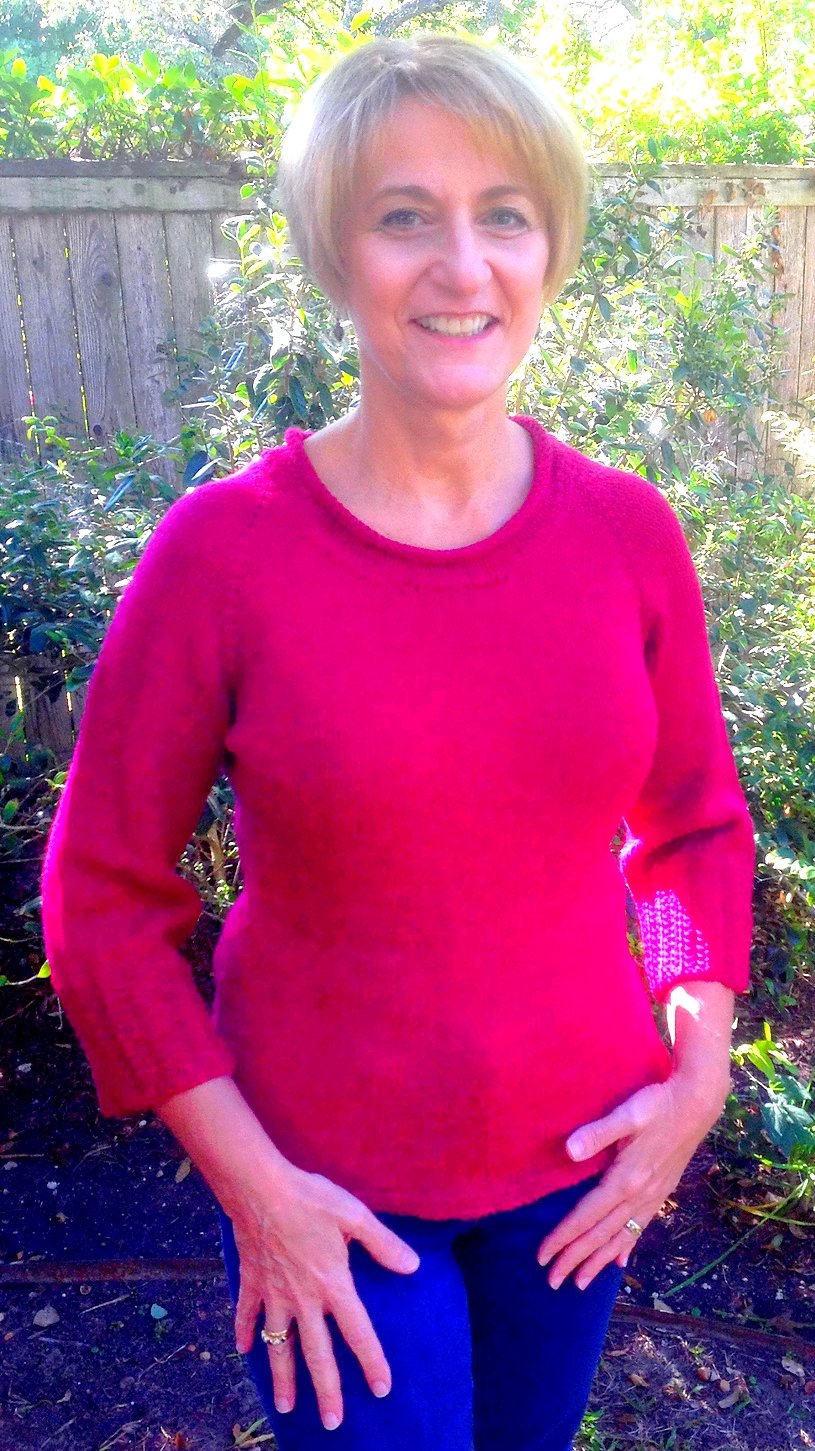 Tuesday, September 25 and October 9, 23, & 30 from 6-8 pm, $63
Craft: Knitting
Teacher: Wendy
Perfect Fit From The Top Sweater Series

This is the basic top down sweater that works for EVERY body!

Learn to make a perfectly-fitted top-down sweater, with your choice of sleeve and neckline, in your favorite yarn. You'll learn to take charge of your knitting, to convert any pattern to knit in the round, to knit seamlessly and to fit your own figure! You can make it light and short-sleeved for the summer, or heavy and warm – your choice!
Four 2-hour sessions








---
Knockout Knits and Perfect Purls

Wednesday, September 26 from 6-8 pm
Craft: Knitting
Teacher: Wendy



Do you have gaps in between rows? Uneven stitches? Too tight or too loose edges? We can fix all that! In this class, we'll hone your knitting and purling skills to give you beautiful, even stitches, beautiful edges, and pretty purls. Make your knitting look HANDMADE, not homemade!



One 2-hour session

---
Knitting Workshop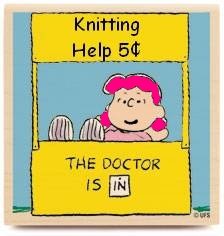 Thursday, September 27 from 6-8 pm
Craft: Knitting
Teacher: Wendy



You know you love Wendy's tips and hints and wish she could help you with every project! Well, now she can! Bring your projects and we'll all learn together from each other's challenges. Make your knitting look professional and lose all your fears!



One 2-hour session





---
Saturday, September 29 from 10 am-noon, $18
Craft: Weaving
Teacher: Debbi

Now that you've woven a perfect piece, how do you finish it? In this class, you'll learn to take your piece off the loom and finish it in a variety of ways including twisting fringe and braiding fringe (3- and 4-strand braiding). You'll also learn wet-finishing techniques to give your weaving a perfect finished hand and drape.

Three 2-hour sessions




---
Weaving Lace


Saturday, September 29 from 1-4 pm, $33
Craft: Weaving
Teacher: Debbi

Are you tired of plain weave? Although plain-weave can be very interesting, your rigid-heddle loom is capable of many other weave structures. One of the nicest, yet easiest to achieve is a simple lace weave. We'll get you started weaving a lace scarf in this class.








---
We absolutely do not EVER want to spam you. If you don't want to get this newsletter, then we will take you off the list. No problem. No questions asked. There's an unsubscribe link below, or you can just call us.

If you want to read our full privacy policy (it's pretty fun to read, actually), click here - or scroll to the bottom of any page on our website to read it again.
---
Contact Us: https://www.yarnivoresa.net/ yarnivoresa@gmail.com 2357 NW Military, 78231 (210)979-8255