Skip Navigation
Website Accessibility
We Like Pumpkins a Latte! Do you?

---
---

(LOL, yeah, we like puns a lot - sorry)


Have a Gourd-filled Fall with these adorable patterns! (click the picture to go to the pattern page on Ravelry)

Knit: Pumpkins-Design Your Own by Andrea Laca, Pumpkin Cell Phone Cover by Abigail Wright, Pumpkin Spice Hat by Cutie Patooties




Crochet: Patchwork Pumpkin by Vendula Maderska, Stuffed Pumpkins Earrings by Divine Debris, Ribbed Pumpkin Hat by Sarah A. Cano


---
Shop News


Yarn Crawl Prizes are Here!
All prize winners have been contacted and some have already picked up their prizes. Make sure to check your email and your voice mail messages! Congratulations to the winners!

Featured Pattern
This crocheted wrap is so beautiful — we love the stunning texture! It looks great in self-striping yarns and in solids. Caryn wrote up instructions for the Alpine Stitch - free to download!
We made the wrap with 2 balls of Universal Yarns Major - a super affordable and soft 100% acrylic yarn!

New Stuff and Restocks
We got in a BIG Cascade order. We're trying to get it all checked in and in the cubbies while taking care of Yarn Crawlers. We've also got yarn from Crafting My Chaos, Blue Mule and Kyla's Lab that we wouldn't let them take home after their trunk shows and Turtle Looms that Bluebonnet Crafters left behind. So if you missed their shows, you can still get their goodies!


---
HOLIDAY COUNTDOWN!
Days until Christmas: 63
Days until Hanukkah: 40
---
The Tip Jar
To cut down on counting when following a chart, mark vertical lines on your chart every 10 squares, and use stitch markers to mark 10 stitches apart on your knitting or crochet. Now you can find your place more easily!


---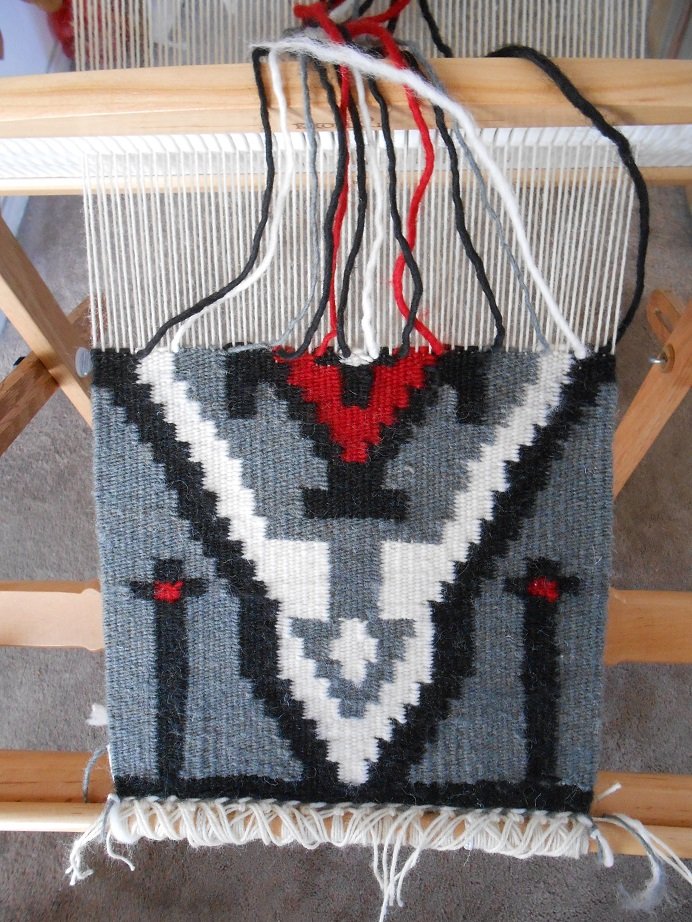 Saturday, October 27 from 10 am-4 pm, $48
Craft: Weaving
Teacher: Debbi



Remember how hard you worked to not beat your weft down too hard in rigid heddle or multi-shaft weaving? In this class you'll be pressing the weft down so hard that the warp can't be seen.



Tapestry weaving is a technique wherein you can draw pictures in your weaving. It is to weaving what intarsia is to knitting. Typically worked on a tapestry loom, it can be done on your rigid-heddle but you will need an extra tool to pack the weft down tightly enough. In this class, we'll be learning the basic techniques of this style of weaving.

One 6-hour session




---
Yarn Tech

Sunday, October 28 from 3-5 pm, $18
Craft: All Yarn Crafts!
Teacher: Wendy



Ever wonder why some yarns work for one kind of project and don't work at all with another? Confused by the dizzying array of fibers, textures, and colors? This is the class for you!




For both knitters AND crocheters, this class will help you choose the right yarn for each project, so that you save time and money and get the most bang for your yarn buck!



One 2-hour session



---
Knitting Workshop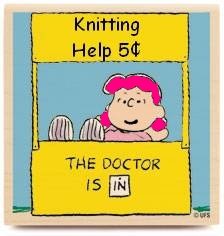 Three upcoming sessions in November, each session is $18
Thursday, the 1st, from 6-8 pm
Sunday, the 11th, from noon-2 pm
Monday, the 26th, from 6-8 pm
Craft: Knitting
Teacher: Wendy

You know you love Wendy's tips and hints and wish she could help you with every project! Well, now she can! Bring your projects and we'll all learn together from each other's challenges. Make your knitting look professional and lose all your fears!

One 2-hour session


---
Weaving in Ends Invisibly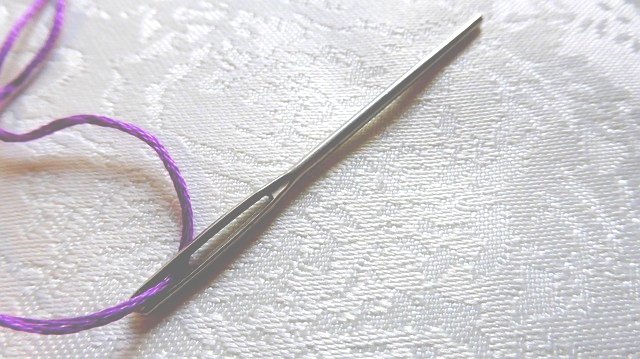 Sunday, November 4, from noon-2 pm. $18
Craft: Knitting
Teacher: Wendy
Do your ends show? Do they worm their way to the front? Are you (gasp!) knotting them? Let Wendy teach you the better way to weave in and hide your ends so that they never come out and never show!

One 2-hour session


---
Knitting Toe Up Socks
Sunday, November 4, 11 & 25, from 3-5 pm, $48
Craft: Knitting
Teacher: Wendy
Learn to make socks from the toes up, so you always have enough yarn to cover your feet! This worsted weight sock is thick and warm, perfect for wearing around the house, or as a boot sock. You don't need to have any sock knitting experience.
You'll also learn to knit in the round using the magic-loop method in this three session class.

Three 2-hour sessions







---
Fair Isle Christmas Stocking
Monday, November 5, 12, & 19 from 6-8 pm, $48
Craft: Knitting
Teacher: Wendy
Learn stranded knitting technique and impress the relatives as you make this heirloom Christmas stocking! You'll choose from several different pattern designs, and learn to personalize your stocking. Make one for every family member!

Three 2-hour sessions






---
We absolutely do not EVER want to spam you. If you don't want to get this newsletter, then we will take you off the list. No problem. No questions asked. There's an unsubscribe link below, or you can just call us.

If you want to read our full privacy policy (it's pretty fun to read, actually), click here - or scroll to the bottom of any page on our website to read it again.
---
Contact Us: https://www.yarnivoresa.net/ yarnivoresa@gmail.com 2357 NW Military, 78231 (210)979-8255