EnCOUNTer some Cool Tools!

---
---

Row counters come in all shapes and sizes, including those that sit on needles,
hang from needles, hang from a pendant, or sit on your finger - even digital ones


Classic Row Counters

These row counters slide onto your needle or hook and you turn the little knob at the end to count each row. For knitters working in the round, there's also a version that has an attached ring-marker so you can place it at the beginning of the round.


Clicky Row Counters

Also known as Kacha-kachas (for the sound they make), these markers advance with a clicker. The basic version just clicks, but doesn't have a lock. They also make a version that you can hang from a chain or ribbon that is lockable!


Jewelry Row Counters

There are a few types of Row Counter rings - some have rotating bits that you turn to count, and some are digital counters that fit on your finger (we don't have the digital ones at Yarnivore - yet)


Digital Row Counter Apps

There are two good apps that include Row Counters. Both allow you to use a single counter, have counters for multiple projects, and even use multiple counters in a single project (for example, if you have to decrease every 6th row, but do a cable every 8th row, you can have one counter for each, and they'll both advance together). For iPhone, the best we've found is Knit Companion: you create a project, and then the app provides a counter within the project. For Android, we like County Plus because it's easy to use and doesn't have any extras you don't need. Both have a limited free version you can try before purchasing the full-featured version.



---
Shop News


Featured Pattern & Yarn
You know what's lovely? A cool evening on the deck, cuddled up in a cozy cardi and roasting marshmallows in the chimney. Well, here's a great cardi to knit up for those cool fall and winter evenings. It's the Neck-Down Wrap Cardigan from Knitting Pure & Simple. And it really is simple! One piece, in sizes small (33") through 2X (47") (or Wendy can help you resize it to fit larger or smaller sizes).

Caryn knit hers using Spuntaneous Worsted Effects, a super smooshy tonal yarn that feels like every cozy daydream ever... Caryn always keeps great notes on her projects, too, so feel free to check out her project page!

New Stuff and Restocks
The Winter 2019 Interweave Knits magazine is here! It has some really neat stuff on science and knitting that all our Yarnivore Geeks will love to read!
Other new stuff:
-Needle and Hook Gauge pendants from Debra's Garden
-Looms, shuttles, bobbin winder, and more from Schacht
-Needle organizers from Della Q
-and more!!


---
HOLIDAY COUNTDOWN!
Days until Christmas: 49
Days until Hanukkah: 27
---
The Tip Jar
Want to help out the wildlife? Instead of throwing away your cut off ends, leave them outside for the birds to use as nest materials!


---

Beginning Knitting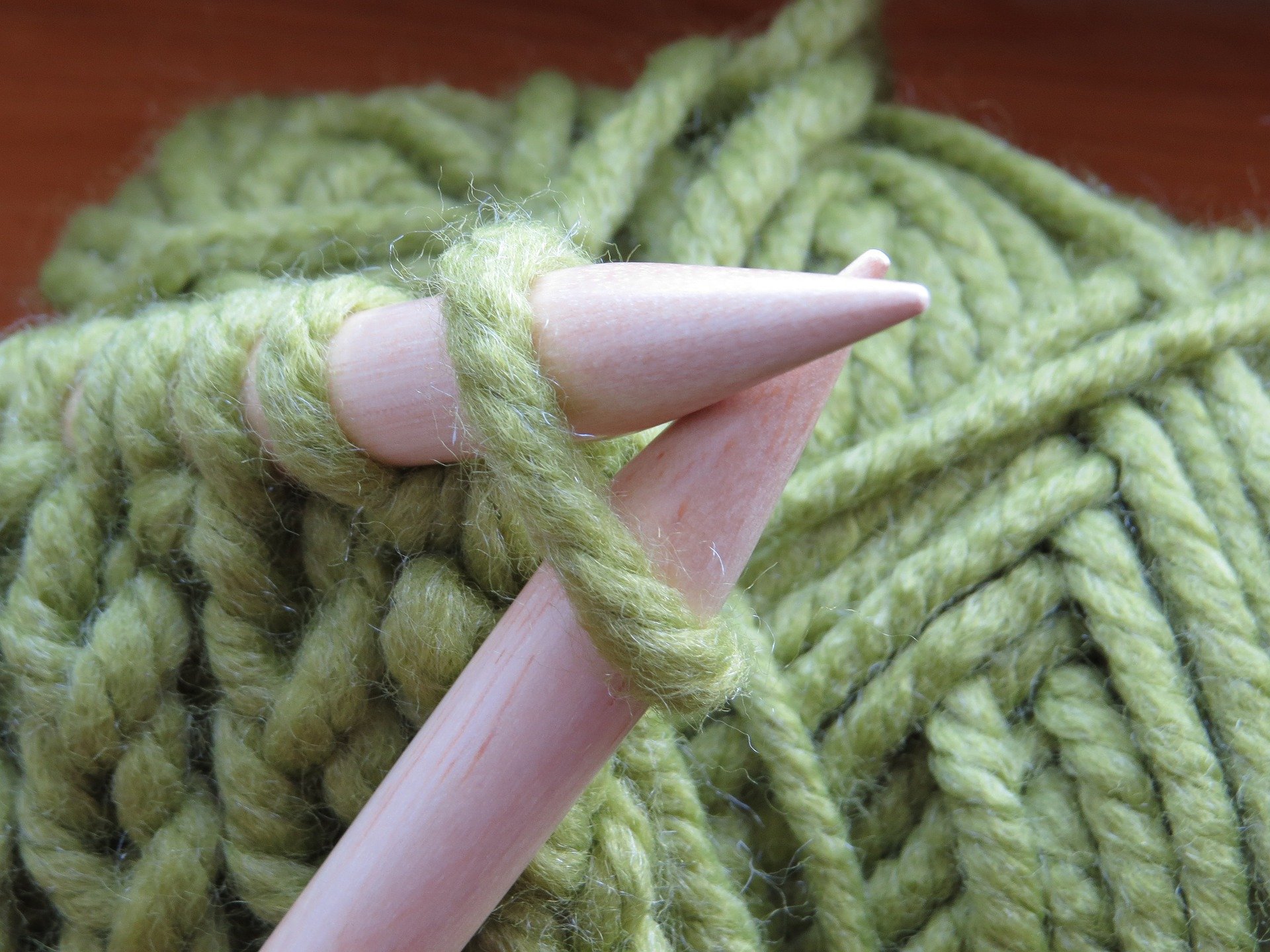 Wednesday, November 7 & 14 from 6-8 pm, $33
Craft: Knitting
Teacher: Wendy

Learn the basics and get yourself knitting! In this class you will learn how to cast on, knit, purl, and bind off. You'll also learn how to combine knitting and purling to create different stitch patterns and textures, common knitting terms, and the basics of reading a pattern.

Two 2-hour sessions

---
Knitting: My First Fingerless Gloves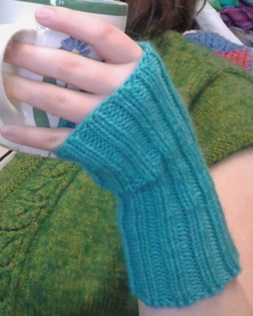 Thursday, November 8 & 15, from 6-8 pm, $33
Craft: Knitting
Teacher: Wendy

It's finally cooling off now, so a little extra warmth mornings and evenings is quite nice. Not only that, but Christmas is sneaking up FAST! These simple glovelets knit up super quick and everyone loves them! You'll learn to knit in the round on double-pointed needles with this fun project - makes a great gift!

Free Pattern Included!

Two 2-hour sessions





---
Crochet a 3-D Cowl


Saturday, November 10, from noon-3 pm, $25
Craft: Crochet
Teacher: Patrick

This 3-hour class will start with students mastering this unique stitch in a swatch. Next, the class will begin a single-color cowl.

One 3-hour session






---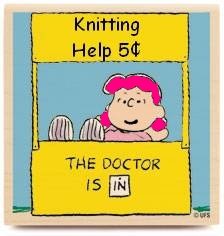 Two upcoming sessions in November, each session is $18
Sunday, the 11th, from noon-2 pm
Monday, the 26th, from 6-8 pm
Craft: Knitting
Teacher: Wendy

You know you love Wendy's tips and hints and wish she could help you with every project! Well, now she can! Bring your projects and we'll all learn together from each other's challenges. Make your knitting look professional and lose all your fears!

One 2-hour session



---
Knit a Cabled Hat


Tuesday, November 13 & 27 from 6-8 pm, $33
Craft: Knitting
Teacher: Wendy

Learn twisted stitches and cabling with this elegant braided cable hat. Also makes a great and quick gift!

Two 2-hour sessions











---
Weaving: Breaking All the Rules

Saturday, November 17 & 24 from 10 am-4 pm, $96
Craft: Knitting
Teacher: Debbi

Remember all the rules Debbi taught you for yarn selection in your beginning weaving class? In this class, you get to forget most of them! We'll break as few or as many of the rules as you want, but Debbi will show you how to weave with different thicknesses, different textures, different colors, and finish up by using your beginning warp as your ending weft.

Mind blown yet? The end result is a scarf/poncho/cowl fabric that has no beginning and no end. It's not quite circular and very, very unusual. (Caryn has had folks try to buy hers while she's worn it on business trips....)
Session 1 will include warping and some weaving; Session 2 will include using the beginning warp as ending weft; make sure you finish weaving the bulk of the project during the week in between classes!

Two 2-hour sessions


---
We absolutely do not EVER want to spam you. If you don't want to get this newsletter, then we will take you off the list. No problem. No questions asked. There's an unsubscribe link below, or you can just call us.

If you want to read our full privacy policy (it's pretty fun to read, actually), click here - or scroll to the bottom of any page on our website to read it again.
---
---
Contact Us: https://www.yarnivoresa.net/ yarnivoresa@gmail.com 2357 NW Military, 78231 (210)979-8255