We had a scare - but we're okay!

---
---
Glad to be safe after the shop next door was hit by a car
This afternoon around 4:30 pm, a disoriented driver crashed into the front window of Johnny Chuoke's, the hardware store next door to Yarnivore. Thankfully, no one was injured, though it was a close call for some. Yarnivore staff and customers immediately offered help and support to those affected, including helping extricate a young lady trapped (but unhurt) in the wreckage. We're all a little shook up right now, to be honest.

We're really grateful, especially at times like this, for the comfort of knitting, crochet, spinning, and weaving to calm our minds and keep our shaky hands busy. We're also deeply grateful for our customers who are truly some of the best people in the universe!

Our hearts are with the staff at Johnny Chuoke's as they clean up from this terrible accident. If you would think of them over the next few months, and maybe stop there when you next need paint, light fixtures, plumbing supplies, or even decor. Their staff is so helpful and sweet, and like Yarnivore, they are a local business that really needs your support!


---

---
Shop News


Featured Yarn and Pattern
Need something cozy and comforting? The Centerpiece Cowl is perfect,
especially knitted in Cascade Yarn's Luminosa! This yarn seems to glow
from the inside, and the gentle waves of the cowl are a perfect foil for
its beauty. The pattern is FREE on Ravelry!

Upcoming Holiday Hours
We're closing early on Wednesday, November 21
and we'll be CLOSED all day on Thursday, November 22
to celebrate Thanksgiving.

We hope you will also take the time to enjoy
the holiday with your friends and family!


---
HOLIDAY COUNTDOWN!
Days until Christmas: 43
Days until Hanukkah: 20

---
The Tip Jar

If you find your knitted cast-on is too loose-looking, try the cable cast-on instead. Start with a slip knot and ONE knitted cast-on stitch, but for all subsequent stitches, insert your right-hand needle into the space between the last TWO stitches. This makes a somewhat stretchier and much neater looking cast-on!


---

Knit a Cabled Hat


Tuesday, November 13 & 27 from 6-8 pm, $33
Craft: Knitting
Teacher: Wendy

Learn twisted stitches and cabling with this elegant braided cable hat. The brim starts with twisted stitches done without a cable needle, then flows into braided cables, so that you can practice both right- and left-twists. Then work invisible decreases up to the top closure. Cabling is easier than you think it is! Make one for yourself or for a great gift!

Two 2-hour sessions










---
Weaving-Breaking All the Rules

Tuesday, November 17 & 24 from 10 am-4 pm, $96
Craft: Weaving
Teacher: Debbi

Remember all the rules Debbi taught you for yarn selection in your beginning weaving class? In this class, you get to forget most of them! We'll break as few or as many of the rules as you want, but Debbi will show you how to weave with different thicknesses, different textures, different colors, and finish up by using your beginning warp as your ending weft.

Mind blown yet? The end result is a scarf/poncho/cowl fabric that has no beginning and no end. It's not quite circular and very, very unusual. (Caryn has had folks try to buy hers while she's worn it on business trips....)

Session 1 will include warping and some weaving; Session 2 will include using the beginning warp as ending weft; make sure you finish weaving the bulk of the project during the week in between classes!

Two 6-hour sessions


---
Tatted Snowflake Ornament


Sunday, November 25, December 5, & 16 from noon-2 pm, $48
Craft: Tatting
Teacher: Wendy

Tatting is a knotted lace made with fine yarns or threads and a shuttle. It makes airy pieces characterized by loops and swirls. Learn to make beautiful and delicate snowflakes as you learn this historical craft.

Three 2-hour sessions










---
Knitting Workshop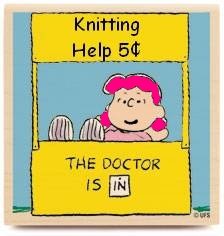 Two upcoming sessions in November, each session is $18
Sunday, the 11th, from noon-2 pm
Monday, the 26th, from 6-8 pm
Craft: Knitting
Teacher: Wendy

You know you love Wendy's tips and hints and wish she could help you with every project! Well, now she can! Bring your projects and we'll all learn together from each other's challenges. Make your knitting look professional and lose all your fears!

One 2-hour session




---
We absolutely do not EVER want to spam you. If you don't want to get this newsletter, then we will take you off the list. No problem. No questions asked. There's an unsubscribe link below, or you can just call us.