Skip Navigation
Website Accessibility
We're STUFFED with Gratitude!

---
---
Can you believe it's already Thanksgiving?! Neither can we!
We thought we'd take a moment and share some gratitude - Yarnivore is our happy place (that includes all y'all) and we have so much for which we're grateful:

All who inspire us (again, all y'all!) to pick up yarn and tools
All those who teach us new tricks
All the designers, dyers, and makers who share their artistry
All those who are patient as we wind, wind, wind yarn
All those who give forgive us our mistakes (that includes forgiving yourself for your crocheting-knitting-spinning-weaving mistakes)
All those who support our craft even when they don't practice it
All those who keep Yarnivore healthy and thriving even though they have plenty of places to shop
All those who help keep Yarnivore a joyful, happy place
Love the knitted pie? You can read all about it on the Ravelry Project Page!



---
---


Closing early Wednesday (open 10-3), Closed Thursday. Open Friday, normal hours.
Don't forget Small Business Saturday - support your locally owned stores, be they yarn shops or otherwise.


---
Shop News


Featured Pattern & Yarn
Uneek yarns are, well, UNIQUE! They have beautiful multi-colorways and a soft hand that knits or crochets like a dream. We suggest Uneek Worsted to keep you warm as the weather cools. Which one? Try the Waiting for Fall Poncho by Kim Simpson! It has an elegant falling leaves design that would look great in Uneek's colors! $6 on Ravelry or in-store.

Helping Kids in Need
One of our customers, Cynthia Lyons, is looking for people willing to partner with her to make hats and scarves for the boys and girls at Boysville. She needs knitters, crocheters, and yarn donors! If you can help, please call or text (210)632-2488 (leave a message regarding Boysville) or you can email her at clyons0324@yahoo.com. She's also collecting like-new toys, books, school supplies, and other supplies.


---
HOLIDAY COUNTDOWN!
Days until Christmas: 36
Days until Hanukkah: 13
---
The Tip Jar
Big bold buttons add so much drama and style to your knitted and crocheted pieces, but sometimes, they're so heavy that they distort the soft fabric. To support the fabric and keep the button from stretching things out, sew a small patch of woven fabric into the wrong side, then sew your button through the knitting/crochet and the backing fabric together!


---

Tatted Snowflake Ornament


Sunday, November 25, December 2, & 16 from noon-2 pm, $48
Craft: Tatting
Teacher: Wendy

Tatting is a knotted lace made with fine yarns or threads and a shuttle. It makes airy pieces characterized by loops and swirls. Learn to make beautiful and delicate snowflakes as you learn this historical craft.

Three 2-hour sessions










---
Knitting Workshop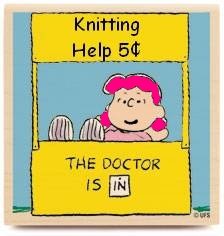 Upcoming sessions in November & December, each session is $18
Monday, Nov 26, from 6-8 pm
Wednesday, Dec 19 from 6-8 pm
Sunday, Dec 23 from noon-2 pm
Craft: Knitting
Teacher: Wendy

You know you love Wendy's tips and hints and wish she could help you with every project! Well, now she can! Bring your projects and we'll all learn together from each other's challenges. Make your knitting look professional and lose all your fears!

One 2-hour session




---
Needle Felt Holiday Ornament


Wednesday, November 28 from 6-8 pm, $18
Craft: Felting
Teacher: Wendy

Needle felting uses super sharp barbed needles to turn loose wool into thick fabric, which you can shape as you go. In this fun class, you'll learn to make a felted holiday ornament, and decorate it with some simple embroidery stitches!

One 2-hour session







---
Knitting: Fixing Mistakes


Thursday, November 29 from 6-8 pm, $23
Craft: Knitting
Teacher: Wendy

Dropped stitches, purling when you wanted to knit, unwanted increases, decreases, and yarn overs – we've all done them at some point in our knitting. Learn how to fix these mistakes and overcome your fear of ripping down and ripping out!

One 2-hour session







---
Knitting: Knit: Beaded Jewelry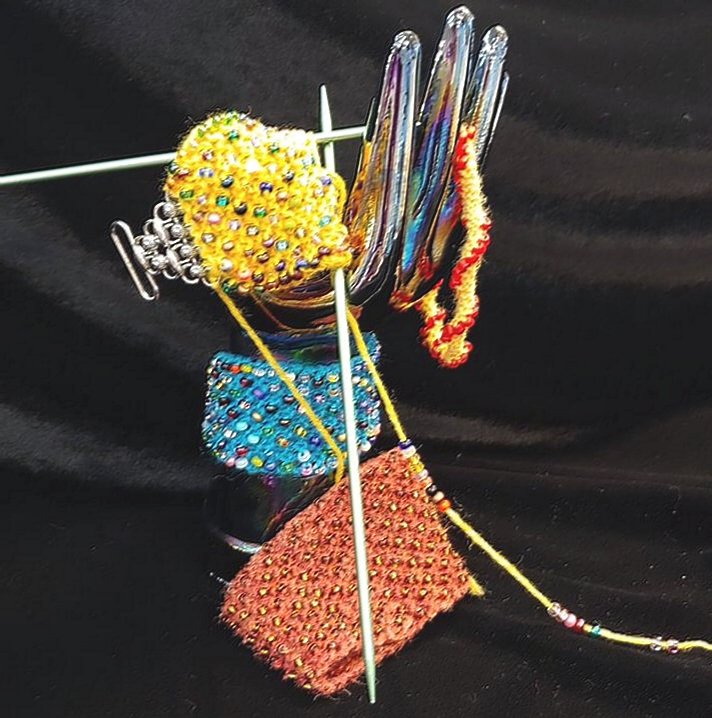 Sunday, December 2 from 3-5 pm, $18
Craft: Knitting
Teacher: Wendy

Bling your knitting up! We'll work a simple accessory – your choice of bracelet, necklace, or headband – and make it sparkle with two different ways of applying beads. We'll also learn to read a bead chart and different tools to use to make beading easier.
FREE PATTERN INCLUDED!
Makes a GREAT gift!

One 2-hour session



---
Knitting: Argyle Christmas Stocking


Monday, December 3 from 6-8 pm, $48
Craft: Knitting
Teacher: Wendy

This traditional Scottish pattern of interlocking diamonds has adorned the ankles of kings, the tied-over-the-shoulder sweaters of preppies, and the ripped tights of punksters. Start your own love affair with this classic and versatile pattern while you learn to make a cozy Christmas Stocking!

Three 2-hour sessions











---
Beginning Knitting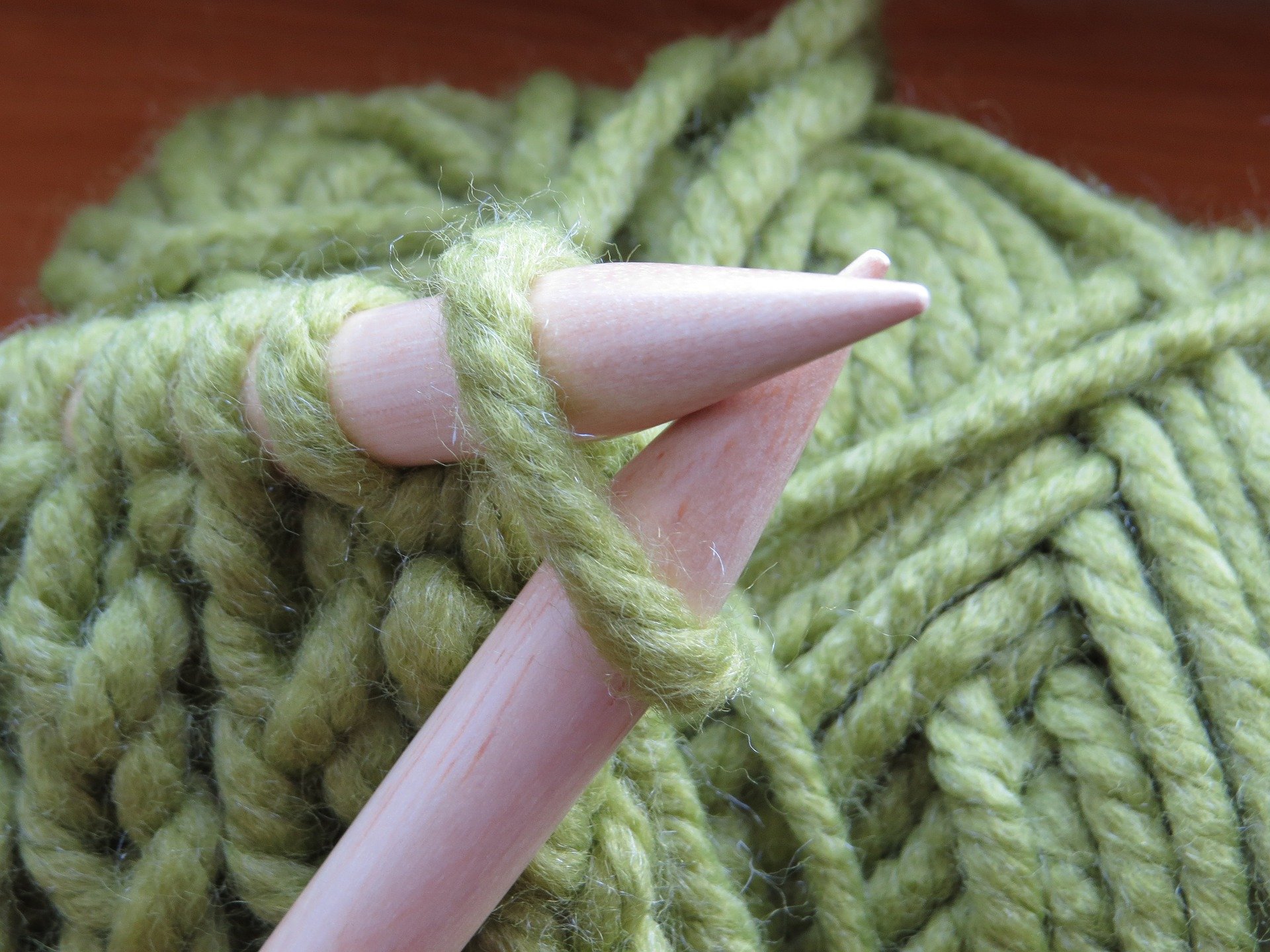 Wednesday, December 5 & 12 from 6-8 pm, $33
Craft: Knitting
Teacher: Wendy

Learn the basics and get yourself knitting! In this class you will learn how to cast on, knit, purl, and bind off. You'll also learn how to combine knitting and purling to create different stitch patterns and textures, common knitting terms, and the basics of reading a pattern

Two 2-hour sessions


---
We absolutely do not EVER want to spam you. If you don't want to get this newsletter, then we will take you off the list. No problem. No questions asked. There's an unsubscribe link below, or you can just call us.