The Blue Sparkly Button is BACK!

---
---
'Cuz we all need more sparkle in our lives!

We finally figured out how to bling up our card reader again and we're so happy! We have literally had customers asking almost daily what happened to the Blue Sparkly Button. Now it's a Blue Sparkly Dot on the "yes" button, and we've added some sparkle to the red X on the "no" button, too!

Happy Sparkle Days!

---
---
---
Featured Pattern & Yarn
Soft and Luscious Eco Alpaca stars in this charming scarf! It's ribbing with a twist - every few rows, you do a double-wrapped purl, then on the next row, work this extra-long stitch as a sort of small cable. Easy and elegant! Best yet - the Jasmine Scarf is a FREE Ravelry download!

So Much Cool New Stuff

We have so many wonderful new things in stock! The ones we're most excited about are the cushy slippers for by Snoozies. Not only do they have wonderful footies, but they also have a KIT to make a matching blanket - so cool!

We're also totally in LOVE with the magical little Fairy Scarf Kits. They come in a sweet box with several mini-skeins of yarn and a slew of ribbon flowers. Make a flowered fairy scarf for a child you love, and read them the Story of the Fairy Scarf, in which the knitter puts their dreams into the scarf and the child who receives it has a childhood filled with "beautiful dreams and playful thoughts." SWEET!



---
HOLIDAY COUNTDOWN!
Days until Christmas: 29
Days until Hanukkah: 6

Wow! Hanukkah's less than a week away!
---
The Tip Jar
If you're playing Yarn Chicken and trying to see if you have enough yarn left for one more row, try weighing your remaining yarn using your kitchen scale. If the 100 gram ball has 220 yards and you have 10 grams left, that's about 22 yards! (Yes, we use grams with yards. The math is easier that way, no matter what your jr. high math teacher said.)

---

Needle Felt Holiday Ornament


Wednesday, November 28 from 6-8 pm, $18
Craft: Felting
Teacher: Wendy

Needle felting uses super sharp barbed needles to turn loose wool into thick fabric, which you can shape as you go. In this fun class, you'll learn to make a felted holiday ornament, and decorate it with some simple embroidery stitches!

One 2-hour session







---
Knitting: Fixing Mistakes


Thursday, November 29 from 6-8 pm, $23
Craft: Knitting
Teacher: Wendy

Dropped stitches, purling when you wanted to knit, unwanted increases, decreases, and yarn overs – we've all done them at some point in our knitting. Learn how to fix these mistakes and overcome your fear of ripping down and ripping out!

One 2-hour session







---
Knit: Beaded Jewelry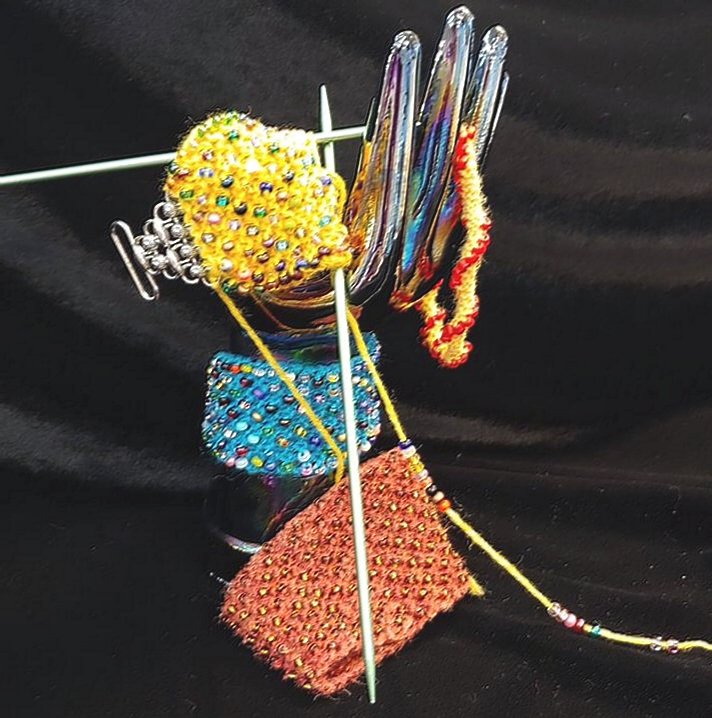 Sunday, December 2 from 3-5 pm, $18
Craft: Knitting
Teacher: Wendy

Bling your knitting up! We'll work a simple accessory – your choice of bracelet, necklace, or headband – and make it sparkle with two different ways of applying beads. We'll also learn to read a bead chart and different tools to use to make beading easier.
FREE PATTERN INCLUDED!
Makes a GREAT gift!

One 2-hour session



---
Knitting: Argyle Christmas Stocking


Mondays, December 3, 10, & 17 from 6-8 pm, $48
Craft: Knitting
Teacher: Wendy

This traditional Scottish pattern of interlocking diamonds has adorned the ankles of kings, the tied-over-the-shoulder sweaters of preppies, and the ripped tights of punksters. Start your own love affair with this classic and versatile pattern while you learn to make a cozy Christmas Stocking!

Three 2-hour sessions











---
Beginning Knitting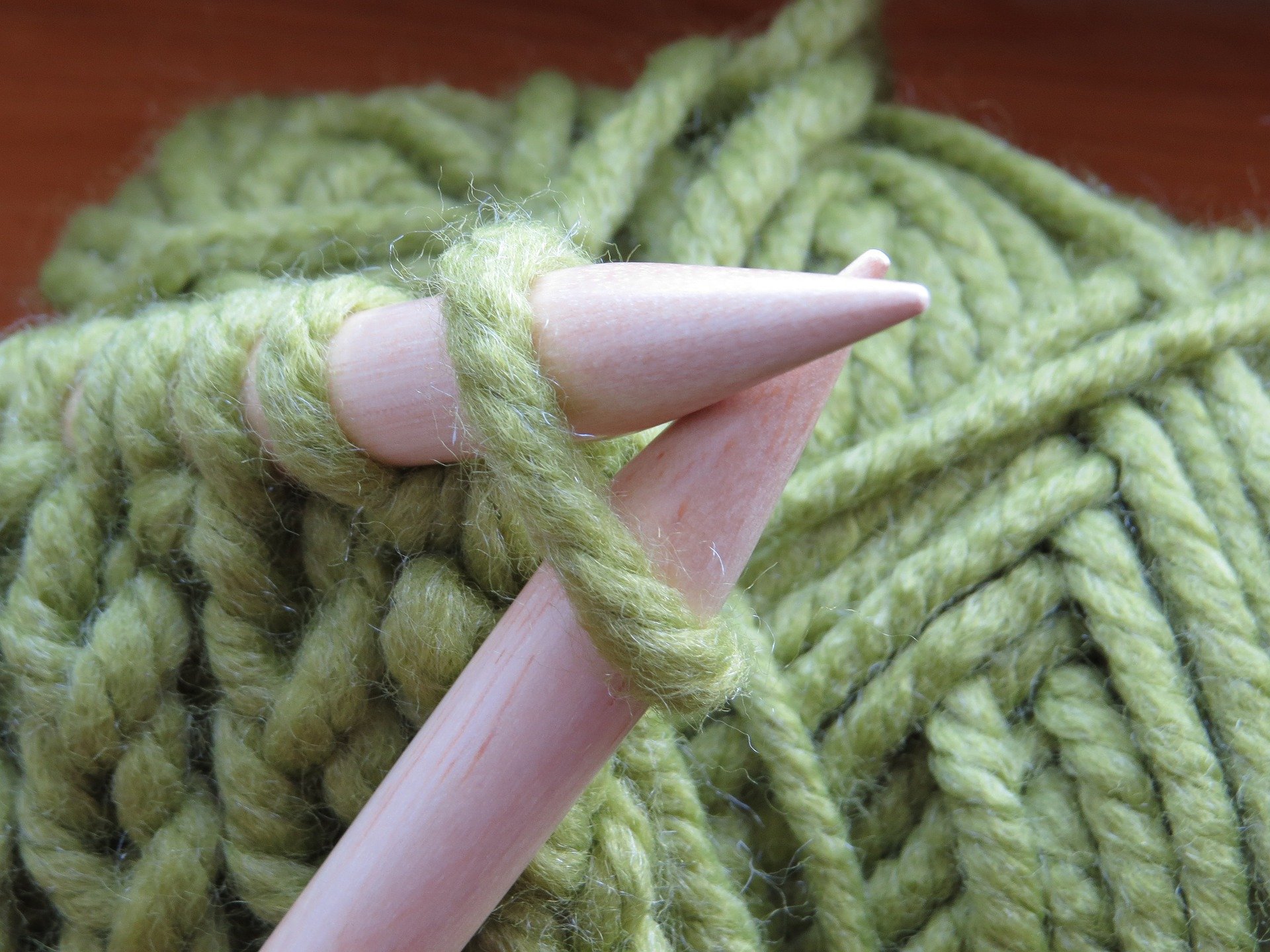 Wednesday, December 12 & 19 from 6-8 pm, $33
Craft: Knitting
Teacher: Wendy

Learn the basics and get yourself knitting! In this class you will learn how to cast on, knit, purl, and bind off. You'll also learn how to combine knitting and purling to create different stitch patterns and textures, common knitting terms, and the basics of reading a pattern

Two 2-hour sessions



---
Knitting Workshop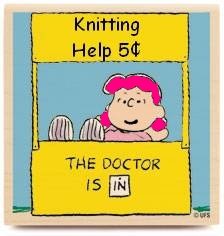 Upcoming sessions inDecember, each session is $18
Wednesday, Dec 19 from 6-8 pm
Sunday, Dec 23 from noon-2 pm
Craft: Knitting
Teacher: Wendy

You know you love Wendy's tips and hints and wish she could help you with every project! Well, now she can! Bring your projects and we'll all learn together from each other's challenges. Make your knitting look professional and lose all your fears!

One 2-hour session




---
We absolutely do not EVER want to spam you. If you don't want to get this newsletter, then we will take you off the list. No problem. No questions asked. There's an unsubscribe link below, or you can just call us.