Holiday Countdown WITH CRAVINGS

---
---

Some yarn comes in balls that are ready to work as is, but some comes in skeins that are basically just a big loop of yarn (sometimes twisted back on itself). These yarns MUST be wound into balls or cakes before you working with them. Here's how to wind them without creating giant tangles:

First, the easiest way of all - just bring it to the shop and ask us to wind it for you! If you buy the yarn here, we will wind it for free, even if you've taken it home for a while! If you have yarn bought elsewhere, we will wind for 1¢ per yard (so a 200 yard skein will cost $2).

Rather do it yourself?

~Leave the ties on and leave the skein/hank twisted until you're ready to ball it.
~BEFORE cutting off the ties - check to see if the loops are all in place. The ties should NOT have any yarn crossing them! Then put the yarn on something to hold it open - we use a swift at the shop, but you can also use the back of a chair or the open arms of someone you trust.
~Wind slowly and carefully, taking ONE STRAND off the big loop at a time.
~If you want the ball to be a center-pull ball, you'll need to keep the center strand OUT while you wind, and wind gently. If you wind too tightly, it won't pull easily.

Next Week: How to minimize yarn barf as you knit or crochet.


---

---
Shop News


Featured Yarn and Pattern
A gorgeous gradient yarn and a stunning pattern to knit with it? Yes please! Katia's Infinity Shawl yarn is a beautifully soft gradient with colors that are rich enough to look fabulous with any kind of texture knitting. It's a light DK - you could use it with DK or Fingering-weight patterns. And what better than a gorgeous lace stole? We love this one - the Inara Shawl (any Firefly fans out there?) by Ambah O'Brien! Perfect pairing? We agree.

Crafting My Chaos is Coming to Town!
Need a Secret Santa gift for your S'n'B group? This is the Trunk Show for you! Crafting My Chaos has gorgeous yarns and project bags for everyone, from Cat Lovers to Gardeners to Science Nerds and more! Check it out this Friday ONLY from 10 am-4 pm!


---
HOLIDAY COUNTDOWN!
Days until Christmas: 22
Happy Hanukkah!

---
The Tip Jar

To keep the wonky join on your old circular needle from snagging on your yarn, try the Teflon Tape Trick. Get out that plumber's tape (sometimes called "thread seal tape") leftover from installing your showerhead, break off an inch-ish bit, and wrap it around the bad spot on your needle, where it will happily cling. TA-DA! Now your stitches slide by easily!


---

Beginning Knitting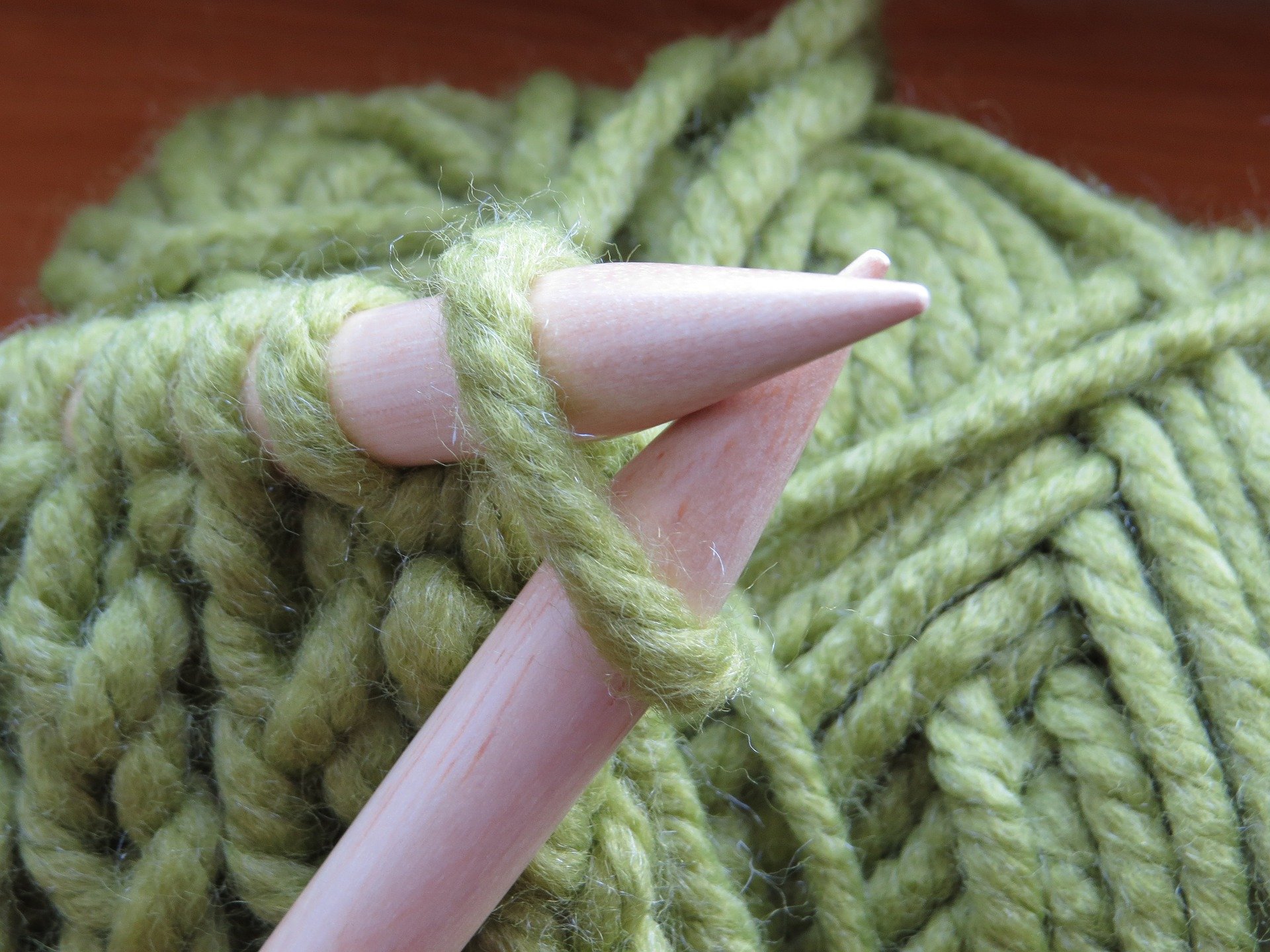 Wednesdays, December 5 & 12 from 6-8 pm, $33
Craft: Knitting
Teacher: Wendy

Learn the basics and get yourself knitting! In this class you will learn how to cast on, knit, purl, and bind off. You'll also learn how to combine knitting and purling to create different stitch patterns and textures, common knitting terms, and the basics of reading a pattern

Two 2-hour sessions



---
Knitting: Duplicate Stitch Holiday Ornament


Tuesday, December 11 from 6-8 pm, $18
Craft: Knitting
Teacher: Wendy

Make a very quick and easy Holiday ornament or sachet. Make a bunch and give them to everyone on your list! You'll learn to work duplicate stitch (also called Swiss darning), and decorative seam techniques.

One 2-hour session












---
Knitting: Mini Stocking Ornament


Thursdays, December 13 & 20 from 6-8 pm, $33
Craft: Knitting
Teacher: Wendy

These cute little Christmas stockings are perfect to decorate your tree, and they make adorable gifts, too! They're completely made from leftover yarns – any yarn will work! They can be easily personalized, too. They're super fast and fun!

Two 2-hour sessions




---
Weaving-Breaking All the Rules

Saturdays, December 15 & 29 from 10 am-4 pm, $96
Craft: Weaving
Teacher: Debbi

Remember all the rules Debbi taught you for yarn selection in your beginning weaving class? In this class, you get to forget most of them! We'll break as few or as many of the rules as you want, but Debbi will show you how to weave with different thicknesses, different textures, different colors, and finish up by using your beginning warp as your ending weft.

Mind blown yet? The end result is a scarf/poncho/cowl fabric that has no beginning and no end. It's not quite circular and very, very unusual. (Caryn has had folks try to buy hers while she's worn it on business trips....)

Session 1 will include warping and some weaving; Session 2 will include using the beginning warp as ending weft; make sure you finish weaving the bulk of the project during the week in between classes!

Two 6-hour sessions


---
Two-at-a-Time Toe Up Socks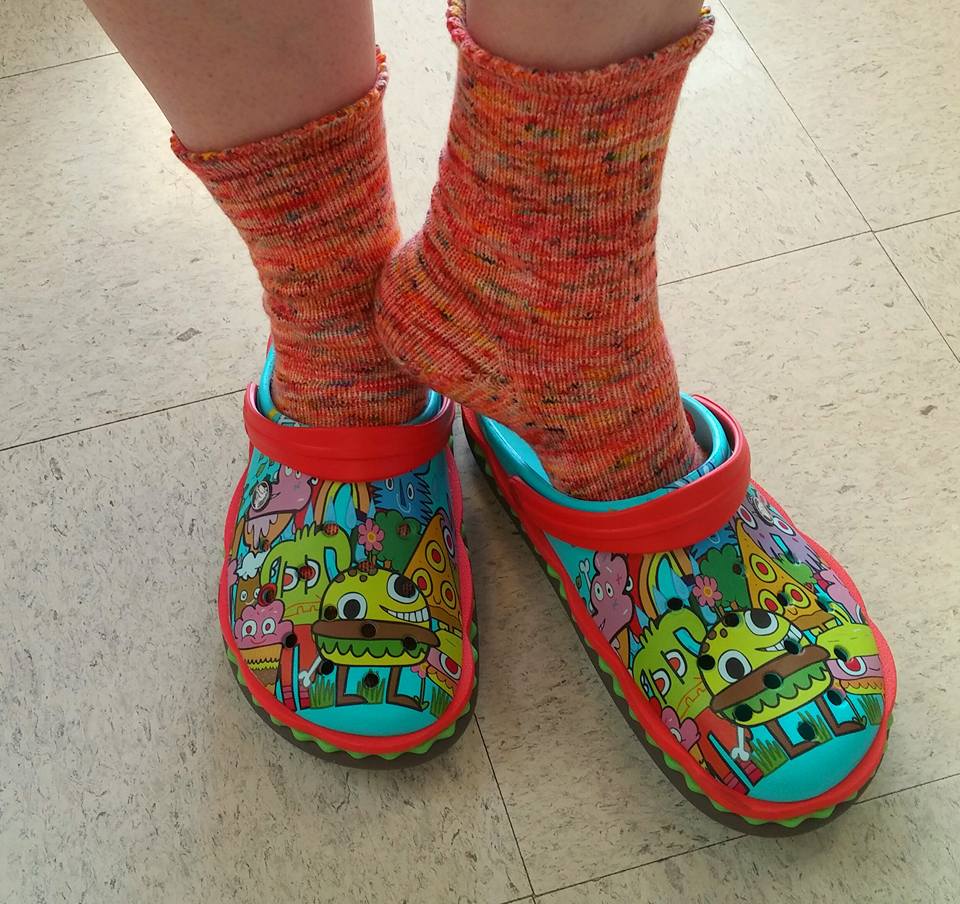 Sundays, December 16, 30, and January 13 from 3-5 pm, $48
Craft: Knitting
Teacher: Wendy

Suffering from Second Sock Syndrome? This class is the CURE!

Learn to knit two socks at a time on one long circular needle. We'll start at the toe, do a short-row heel with NO WRAPS, and end with an elegant hemmed cuff.

Three 2-hour sessions



---
We absolutely do not EVER want to spam you. If you don't want to get this newsletter, then we will take you off the list. No problem. No questions asked. There's an unsubscribe link below, or you can just call us.