Skip Navigation
Website Accessibility
No More Tangles - Mostly

---
---
Make Your Yarn Behave

Have you ever been knitting or crocheting merrily along and all of a sudden, your yarn goes crazy and turns into a bird's nest? Us too.

The reason that happens is that one strand of yarn starts making friends with another and another and another, and throw a party. Next thing you know, there's a mosh pit in the middle of your yarn.


To stop the madness, first you have to know your yarn. If your yarn is very fuzzy (like brushed mohair or fun fur) or very slippery (like silk or ribbon), or if it has multiple textures (like Alp Dazzle), then you MUST pull from the outside of the ball. We also suggest keeping the yarn in a yarn bowl, project bag, or ziploc bag so that it stays controlled. Other yarns that should be pulled from the outside are round-type balls, like the one shown at right.


If you have yarn wound in a pull-skein (pictured - some are more elongated) and you want to pull from the inside, leave the ball-band on! The ball-band keeps the ball inside restrained. It acts like a fence to keep the yarn aligned. Once you've used ¼-½ of the ball, slip it into a yarn bra to keep the rest from getting loose and sloppy.

Yarn cakes wound on ball winder should be treated as pull-skeins and given a yarn bra once they get about halfway used.

These techniques should help you keep your yarn controlled most of the time.
Next week: untangle a tangled yarn

---
---
---

Featured Pattern & Yarn
If you need a scarf in a hurry, we have the YARN FOR YOU! Introducing Big Freakin Wool by Knitting Fever! This yarn is perfect for those mega-chunky blankets and throws all over Pinterest. Unlike roving, it is a stable yarn and won't fall apart by itself.
These Big Chunky Scarves that Caryn made up are perfect for it. Each scarf takes 3 hanks of Big Freaking Wool for a luxuriously long knit that still only takes one evening - there are only FOUR stitches to cast on. Knit it with size 35 or 50 knitting needles, or just use your arms as knitting needles! Or try making a cowl with just one skein - cast on 4, knit it all up, sew the ends together. Easy peasy warm and fleecy!

Funky Bags!
Recycling, style, AND functionality?! YES PLEASE! These awesome new bags from Ethel Funk are so cool! They're made of recycled materials, perfect for your knitting - or even to carry as an every day purse! And they're handmade by an independent artisan. Who could ask for anything more?



---
HOLIDAY COUNTDOWN!
Days until Christmas: 15
---
The Tip Jar
If the cables on your circular needles are twisting up and driving you nuts, try dunking them in hot water for a couple of minutes. They'll straighten right up!
---

Knitting: Duplicate Stitch Holiday Ornament


Tuesday, December 11 from 6-8 pm, $18
Craft: Knitting
Teacher: Wendy

Make a very quick and easy Holiday ornament or sachet. Make a bunch and give them to everyone on your list! You'll learn to work duplicate stitch (also called Swiss darning), and decorative seam techniques.

One 2-hour session












---
Knitting: Mini Stocking Ornament


Thursdays, December 13 & 20 from 6-8 pm, $33
Craft: Knitting
Teacher: Wendy

These cute little Christmas stockings are perfect to decorate your tree, and they make adorable gifts, too! They're completely made from leftover yarns – any yarn will work! They can be easily personalized, too. They're super fast and fun!

Two 2-hour sessions




---
Weaving-Breaking All the Rules

Tuesday, November 17 & 24 from 10 am-4 pm, $96
Craft: Weaving
Teacher: Debbi

Remember all the rules Debbi taught you for yarn selection in your beginning weaving class? In this class, you get to forget most of them! We'll break as few or as many of the rules as you want, but Debbi will show you how to weave with different thicknesses, different textures, different colors, and finish up by using your beginning warp as your ending weft.

Mind blown yet? The end result is a scarf/poncho/cowl fabric that has no beginning and no end. It's not quite circular and very, very unusual. (Caryn has had folks try to buy hers while she's worn it on business trips....)

Session 1 will include warping and some weaving; Session 2 will include using the beginning warp as ending weft; make sure you finish weaving the bulk of the project during the week in between classes!

Two 6-hour sessions


---
Two-at-a-Time Toe Up Socks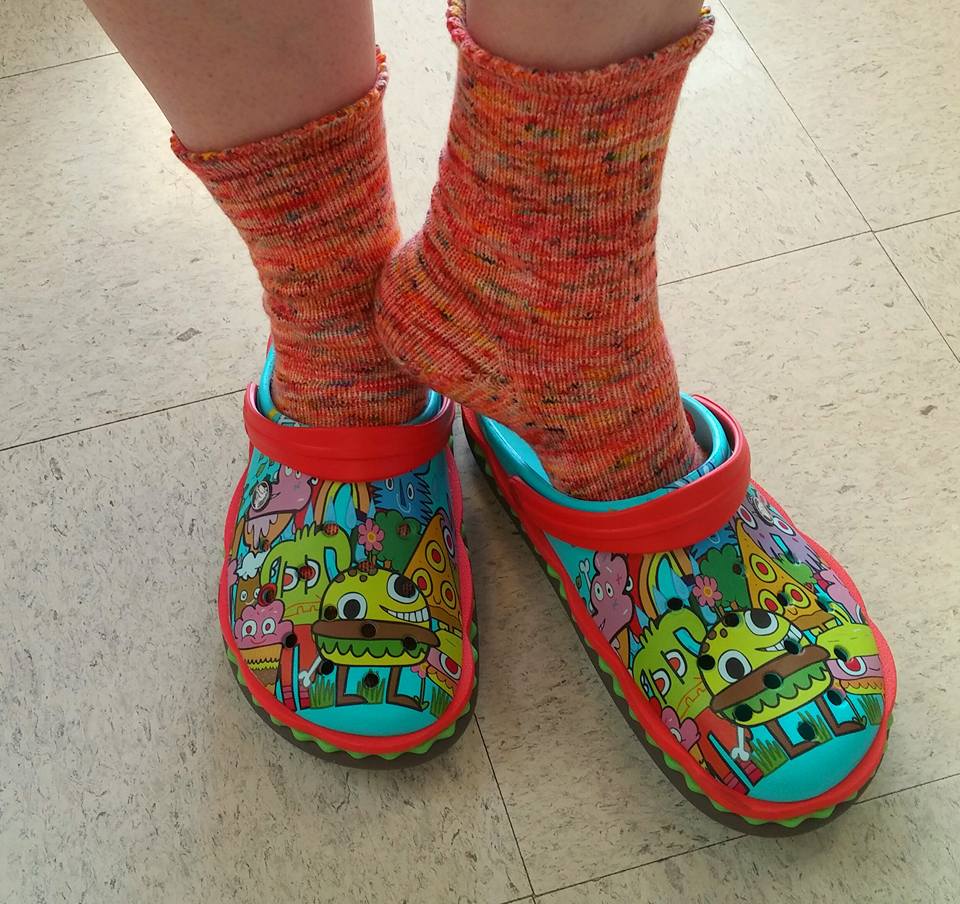 Sunday, December 16, 30, and January 13 from 3-5 pm, $48
Craft: Knitting
Teacher: Wendy

Suffering from Second Sock Syndrome? This class is the CURE!

Learn to knit two socks at a time on one long circular needle. We'll start at the toe, do a short-row heel with NO WRAPS, and end with an elegant hemmed cuff.

Three 2-hour sessions



---
Knitting Workshop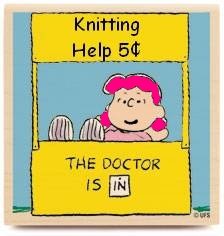 Upcoming sessions inDecember, each session is $18
Wednesday, Dec 19 from 6-8 pm
Sunday, Dec 23 from noon-2 pm
Craft: Knitting
Teacher: Wendy

You know you love Wendy's tips and hints and wish she could help you with every project! Well, now she can! Bring your projects and we'll all learn together from each other's challenges. Make your knitting look professional and lose all your fears!

One 2-hour session




---
Beginning Rigid Heddle Weaving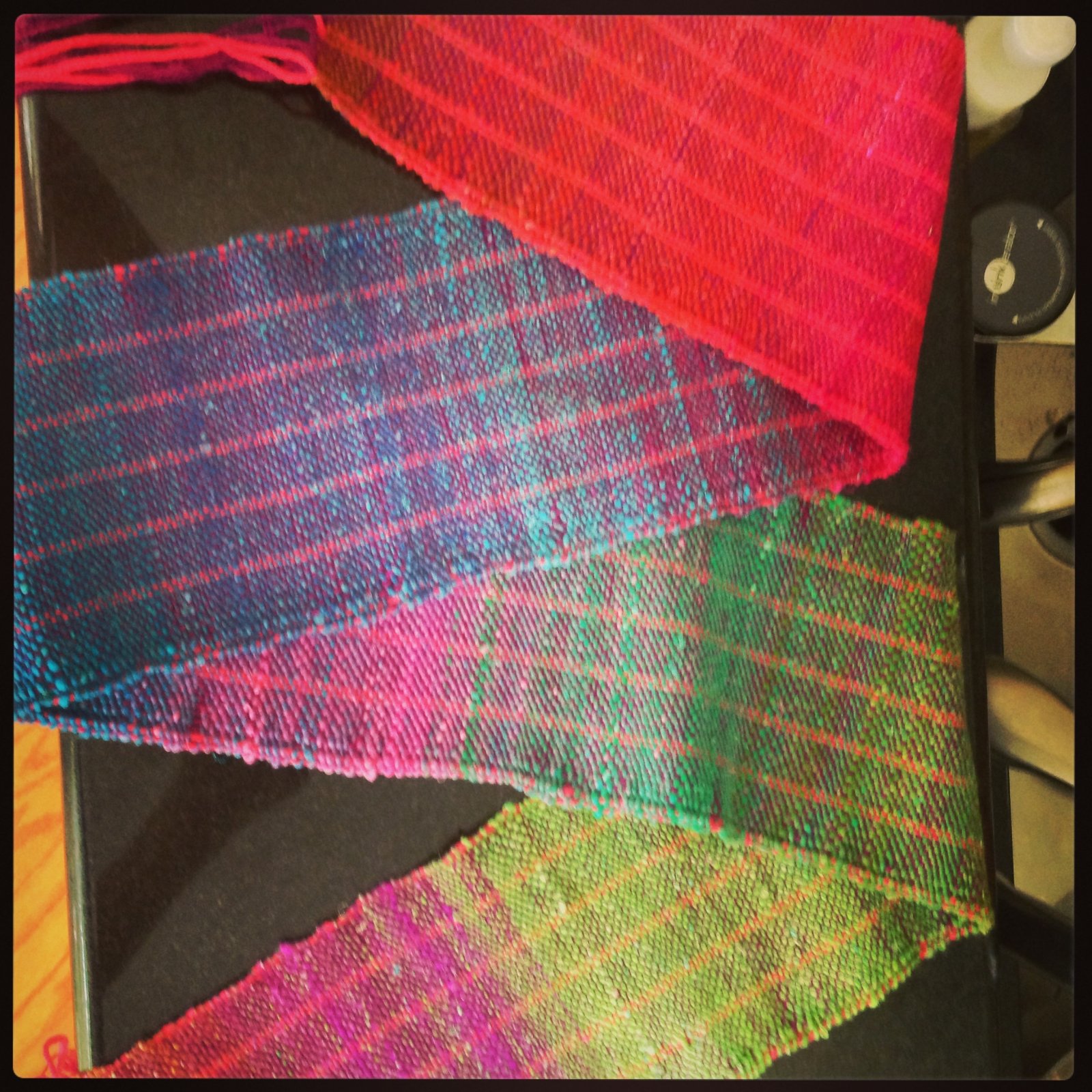 Saturday, December 22 from 10 am-4 pm, $48
Craft: Knitting
Teacher: Wendy

Suffering from Second Sock Syndrome? This class is the CURE!

Learn the basics of weaving on a rigid heddle loom. We'll cover weaving terminology, direct warping, winding and managing shuttles, achieving a balanced weave and basic finishing techniques. As time allows, we'll discuss weaving drafts, yarn choices for weaving, pattern planning and alternate methods of warping.

One 6-hour session


---
Holiday Pom-Pom Ornament


Sunday, December 23, $FREE!!
Two Sessions:
Session One from 2:30-3:30 pm
Session Two from 4-5 pm
Craft: Pom-Poms!
Teacher: Wendy

Make a lovely Holiday Ornament to hang on your tree! They make up fast enough to give to all your friends, and they're great for using up scraps, too.

Supplies: Bring some leftover yarns, especially in holiday colors. We will have a limited number of pom-pom makers available to use, but we highly suggest purchasing your own.


---
We absolutely do not EVER want to spam you. If you don't want to get this newsletter, then we will take you off the list. No problem. No questions asked. There's an unsubscribe link below, or you can just call us.