Skip Navigation
Website Accessibility
Tame that Snarling Yarn!

---
---

I'll be honest with you - there is no fast or easy way to do this. Put on some good music or an audio book and settle in.

To start, you need to find an end. If you're in the middle of a project, you'll need the other end. Often, finding the end is the hardest part of the whole process. You may have to make an even bigger mess in order to find an end, but that's okay - it's just part of the process. If you can't find an end, just start winding whatever you CAN find into a ball. Eventually an end will show up. Whatever you do, DO NOT CUT.

Once you have an end, you'll want to start winding this into a ball. If it's very fine or delicate yarn, try winding it around a core (toilet paper rolls work well). As you wind, you'll come across places where the yarn passes in, around, and under other strands - just keep following the yarn's path. If you get to a knotted spot, use a knitting needle point to gently loosen up the knot. If you have a spot where two strands have velcro'd themselves together, it's okay to pull them apart, but don't actually break any yarn. A bit of gentle Keep tunneling through the strands and knots, winding the yarn around your ball as you go. Eventually, you will see the light at the end of the tunnel, and all your yarn will be balled up.

I don't know about you, but I'd way rather prevent tangles than unsnarl them. Please refer to our previous issues for ideas for tangle prevention.

Note: some people really enjoy untangling yarn. There's even a group on Ravelry of people willing to detangle for others. Feel free to ask them for help, but please do check their rules first. They also have a page of detangling tips.


---

---
Shop News


Featured Yarn and Pattern
Anika is modeling the Kline Shawl by Jennifer Dassau. This beautiful crescent shawl was originally published in the 2016 Spring/Summer issue of Knit.Wear magazine, but it's now available as a stand-alone pattern for only $6.50 on Ravelry. (Check your magazine stash first, though!)
We made it using Kyla's Lab Play, in the Green and Cosmos colorways. So pretty! It's like a preview of spring!
HOLIDAY HOURS!
Christmas Eve: 10 am-noon
Christmas Day: CLOSED
New Years Eve: 10 am-noon
New Years Day: CLOSED


---
HOLIDAY COUNTDOWN!
Days until Christmas: 8
---
The Tip Jar

As we're working to finish those Christmas gifts, sometimes we find ourselves playing a game of Yarn Chicken - hoping that we have enough yarn to finish the project. To reduce the uncertainty, you can weigh your remaining yarn to see what percentage of it is left. Switch your kitchen scale to GRAMS to do this, since most yarns are sold in 50 g or 100 g balls, making the math easy!


---

Knitting Workshop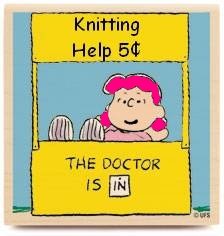 Two upcoming sessions, each session is $18
Wednesday, the 19th, from 6-8 pm
Sunday, the 23rd, from noon-2 pm
Craft: Knitting
Teacher: Wendy

You know you love Wendy's tips and hints and wish she could help you with every project! Well, now she can! Bring your projects and we'll all learn together from each other's challenges. Make your knitting look professional and lose all your fears!

One 2-hour session




---
Beginning Rigid Heddle Weaving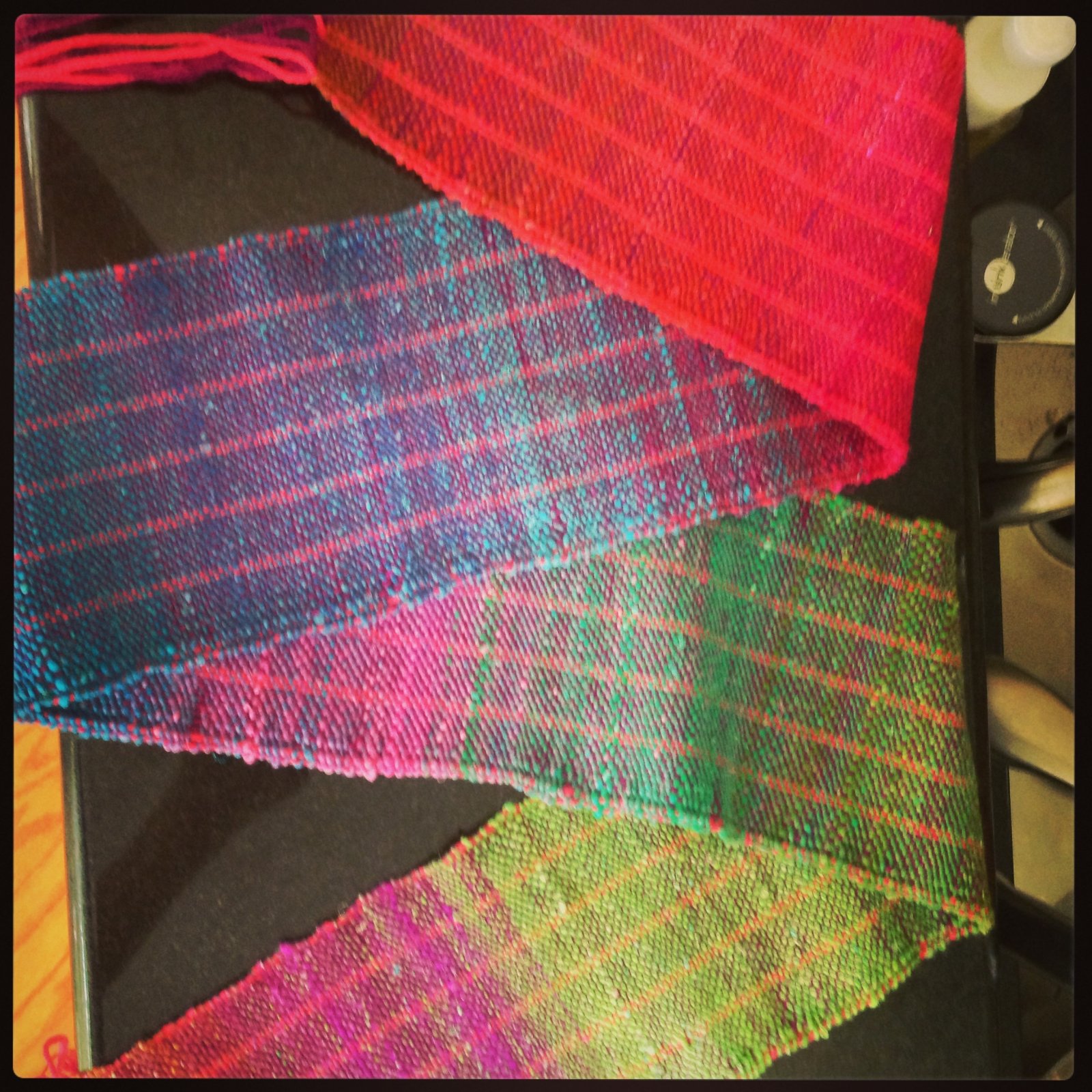 Saturday, December 22 from 10 am-4 pm, $48
Craft: Weaving
Teacher: Debbi

Learn the basics of weaving on a rigid heddle loom. We'll cover weaving terminology, direct warping, winding and managing shuttles, achieving a balanced weave and basic finishing techniques. As time allows, we'll discuss weaving drafts, yarn choices for weaving, pattern planning and alternate methods of warping.

One 6-hour session




---
Holiday Pom-Pom Ornament


Sunday, December 23, $FREE!!
Two Sessions:
Session One from 2:30-3:30 pm
Session Two from 4-5 pm
Craft: Pom-Poms!
Teacher: Wendy

Make a lovely Holiday Ornament to hang on your tree! They make up fast enough to give to all your friends, and they're great for using up scraps, too.

Supplies: Bring some leftover yarns, especially in holiday colors. We will have a limited number of pom-pom makers available to use, but we highly suggest purchasing your own.


---
Intermediate Knitting



Thursday, December 27, January 3 & 10 from 6-8 pm, $48
Craft: Knitting
Teacher: Wendy

In this class you will learn to increase and decrease, to knit in the round, to read a knitting pattern, and some fun new stitch patterns. FREE patterns are included for a hat, a baby blanket, felted coasters and more. By the end of class you will have a finished hat, knit seamlessly in the round!

Two 2-hour sessions






---
We absolutely do not EVER want to spam you. If you don't want to get this newsletter, then we will take you off the list. No problem. No questions asked. There's an unsubscribe link below, or you can just call us.