Happy New Year, Y'all!

---
---

The new year always inspires us with hope for all manner of things, including dreams of new projects, learning new tricks, and enjoying our craft. What do you hope for in the new year? We wish you joy in all things yarn and satisfaction in learning new skills.
Note that we'll be off celebrating the New Year - we'll close at 3 on New Year's Eve and will be closed on New Year's Day. Normal hours resume on January 2nd.


---

---
Shop News



Yarn and Pattern Ideas
Lots of new yarns on the way, like Wonderland Yarns' new gradient cakes, Blossoms! 80% superwash merino/20% nylon, 425 yards of fingering weight (#1) in each cake. We've also got a fresh shipment of James Brett Northern Lights and Cascade Yarn Whirligig. Tons o' gradient fun!

Need pattern inspiration? Knitters can check out Gradient Style, a new book from Interweave. Crocheters can find ideas like Sophie's Dream (blanket by Dedri Uys), Grinda Shawl (by Tatsiana Kupryianchyk), or the Saturday Sweater (by Tamara Kelly)!

---

Got a rough spot on your wood or bamboo needle or hook? Smooth that sucker out with an emery board, then give it a rub down with a bit of wax paper or a candle to finish. Waxing your wood or bamboo needles/hooks is a good idea for regular maintenance, too.


---

My First Socks:
Knit Basic Socks from the Cuff Down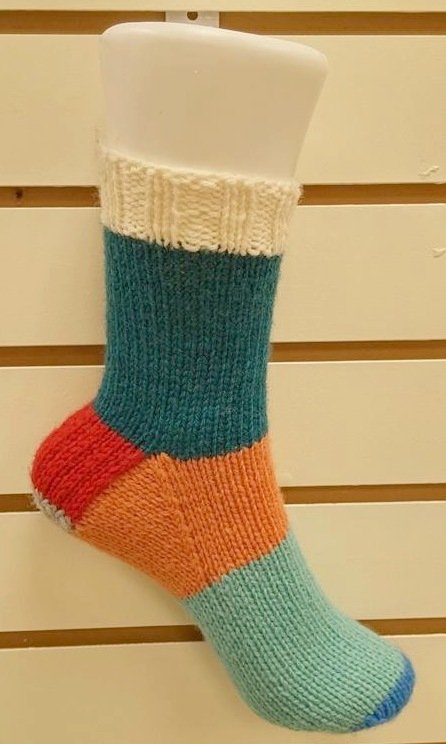 Wednesday, January 2, 9, & 16 from 6-8 pm, $48
Craft: Knitting
Teacher: Wendy

Warm your toes with this class! Learn about the parts of a sock and the skills needed to make a perfectly fitted sock from cuff to toe. You'll learn techniques that apply to knitting of all types - including sweaters, gloves, even hats and shawls! Plus, handknit socks are more comfortable than any sock in any store!

Three 2-hour sessions






---
Beginning Crochet


Saturday, January 5 & 12 from noon-2 pm, $33
Craft: Crochet
Teacher: Patrick

In this beginner level class, learn to make the basic stitches used in almost all crochet projects. Students will learn to make a foundation chain, single crochet (sc), half double crochet (hdc) and double crochet (dc).

Two 2-hour sessions


---
Tunisian Crochet


Saturday, January 5 & 12 from 3-5 pm, $33
Craft: Crochet
Teacher: Patrick

Is it knit? Is it crochet? Yes! Well, it's crochet, but with the look of knitting! We'll be teaching the the Tunisian Simple, Knit, and Purl stitches in the is introduction to Tunisian Crochet Class.

Two 2-hour sessions






---
Beginning Knitting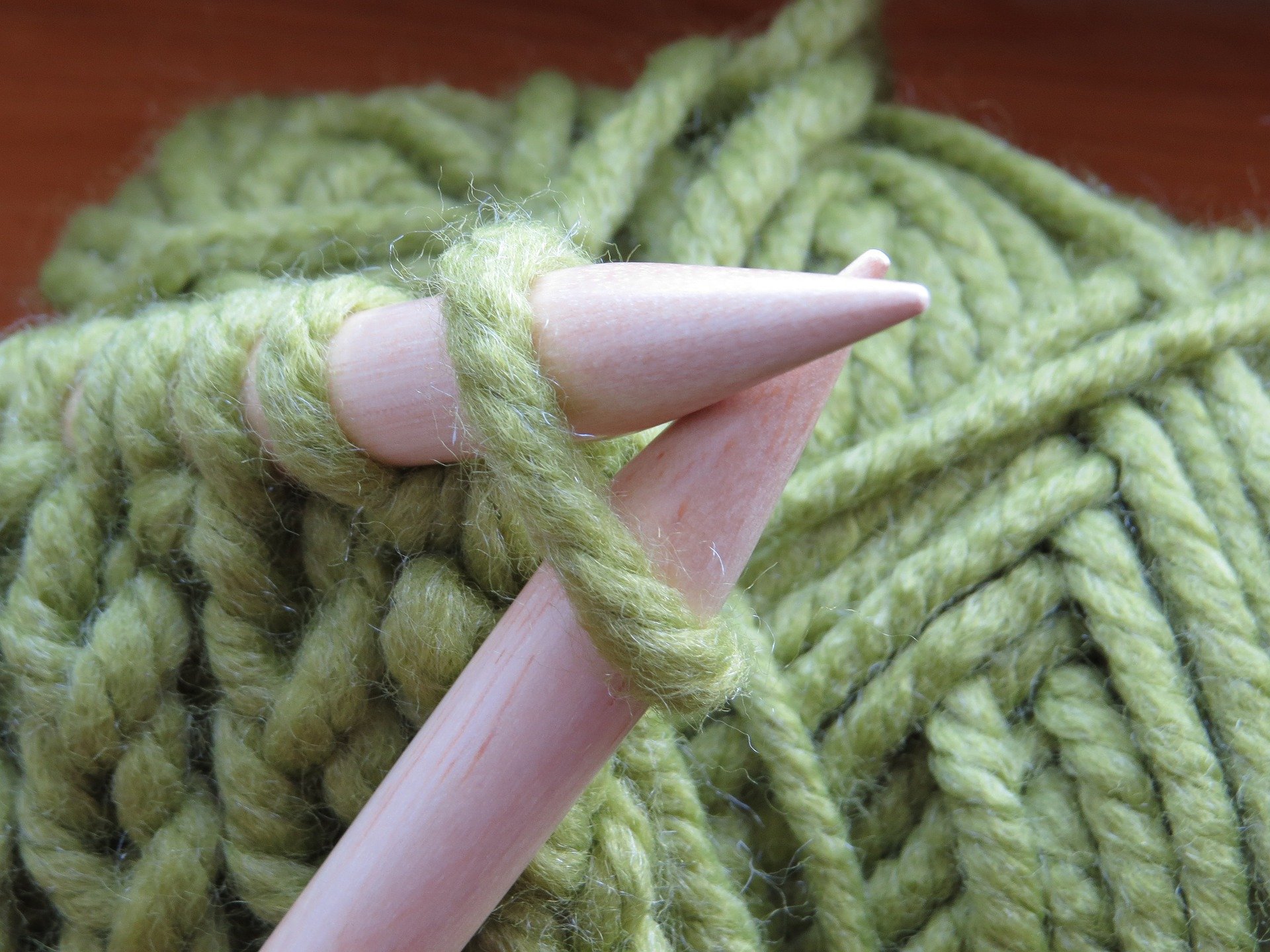 Sunday, January 6 & 13 from noon-2 pm, $33
Craft: Knitting
Teacher: Wendy

Learn the basics and get yourself knitting! In this class you will learn how to cast on, knit, purl, and bind off. You'll also learn how to combine knitting and purling to create different stitch patterns and textures, common knitting terms, and the basics of reading a pattern

Two 2-hour sessions



---
Knitting Workshop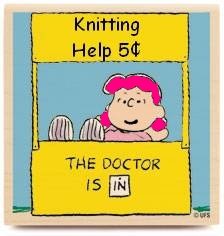 Two upcoming sessions, each session is $18
Monday, the 7th, from 6-8 pm
Sunday, the 20th, from 3-5 pm
Craft: Knitting
Teacher: Wendy

You know you love Wendy's tips and hints and wish she could help you with every project! Well, now she can! Bring your projects and we'll all learn together from each other's challenges. Make your knitting look professional and lose all your fears!

One 2-hour session




---
Fingerless Lace Gloves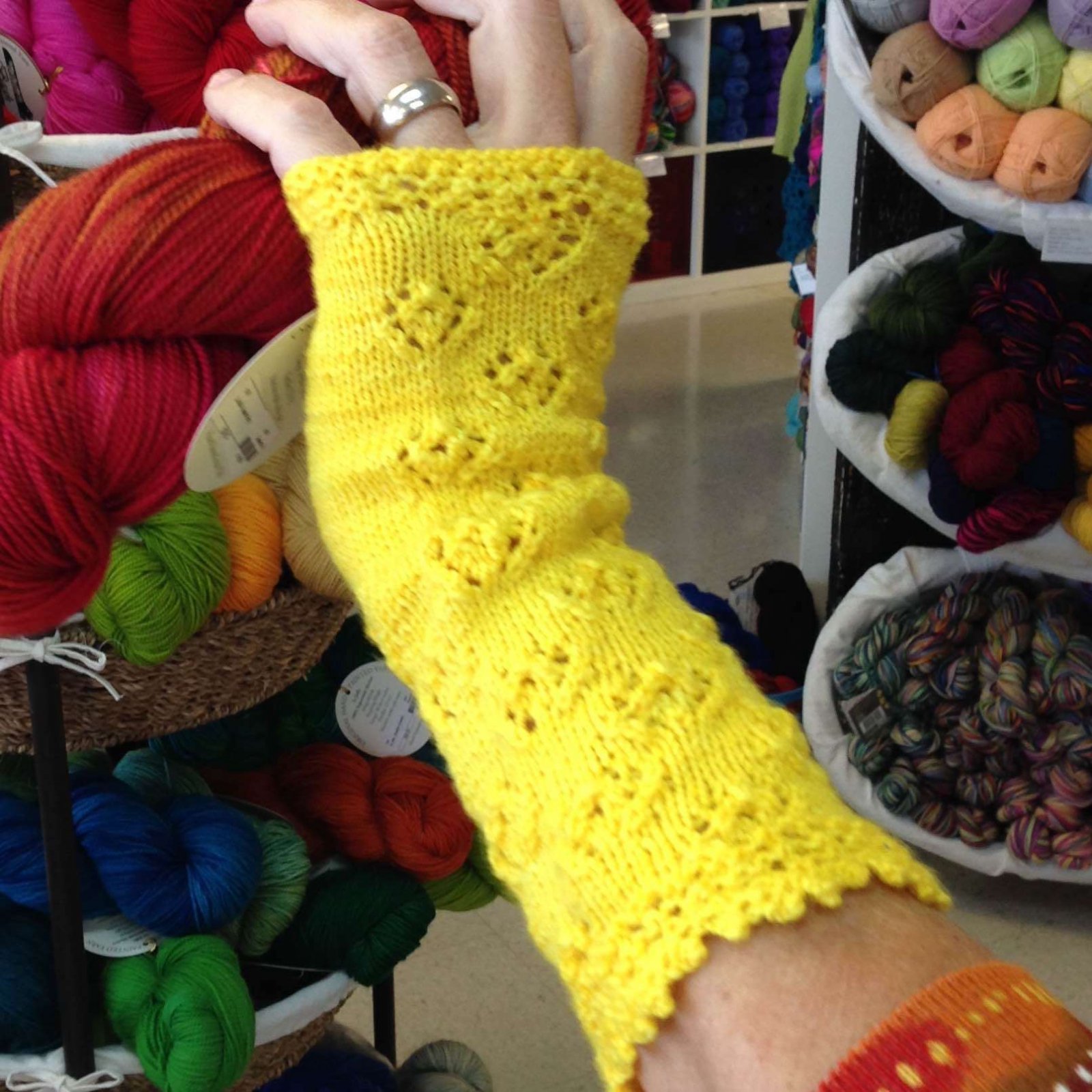 Monday, January 14, 21, & 28 from 3-5 pm, $48
Craft: Knit
Teacher: Wendy

Warm your fingers with these elegant mitts, as you learn the picot cast-on, make a gussetted thumb, and a beautiful lace pattern!

Three 2-hour sessions






---
We absolutely do not EVER want to spam you. If you don't want to get this newsletter, then we will take you off the list. No problem. No questions asked. There's an unsubscribe link below, or you can just call us.