Wash Day Made Easy!

---
---
Safe and easy care for your handmade pieces!

If you think about it, your top-load washing machine is basically a really big sink. And you know what that means? Yup! You can do all your handwashing IN the machine. And yes, this only works for top-loaders.

Here are the steps:
1. Turn on your machine and fill it to an appropriate level with COLD water.

2. Add a washing agent. We suggest a no-rinse product like Soak or Eucalan, but you can also use a good hair shampoo. If you have stains that require stronger cleaning, Orvis paste works well. (Whatever you do, do NOT use the grocery store brand that rhymes with Schmoolite - it's actually quite damaging)

3. Run the machine empty for a minute or so to get the detergent mixed in thoroughly.

4. Add your handwashables and swish them around in the water by hand for a few seconds.

5. Turn the machine OFF, leave the lid OPEN and walk away, leaving the pieces soaking for at least 20 minutes. If you have "helpful" family, I suggest taping up a note threatening bodily harm if they turn on the machine.

6. After the soak, set your machine to "spin only" and turn it on. Most knitted and crochet pieces do fine with a high or medium spin speed, but felted pieces need a slow spin.

7. Remove your pieces from the washer. If you used Soak or Eucalan, you're done and can lay them flat to dry.

8. If you used a product that needs rinsing, follow the same steps for the rinse (fill the empty washer, put in the pieces to rinse, leave it to soak, finish with a spin). You can add some conditioner to the rinse water if desired.

*These instructions are for top-load washers only. Many front-loaders have a "handwash" or "wool" setting that works quite well, but we would absolutely suggest testing this with a swatch before trusting it with your handmade garments and blankets.


---
Shop News

Featured Yarn and Pattern

Better than babies laughing!? We're giggling ourselves silly over Sesame Street's Yip Yips, those curious creatures from Mars. Over the years, Yip Yips have learned all about Earth from their Earth-Book, even though it doesn't always lead them to the right information (check out their first encounter on Sesame Street, when they thought a telephone was a cow, a cat, and a chicken). We love Yip Yips for their personalities and fun colors and found a free pattern (Yip Yips by Carissa Browning) to make them (including both a crochet and a knit version!). Caryn made several, using Cascade's Pluff. This yarn is a bit thinner than the one that Ms. Browning used in her design but Caryn held Pluff double and did not have to amend the pattern. Each Yip Yip took just less than one ball of Pluff, including the fringe. You'll also need ping-pong balls and pipe cleaners for the eyes and antennae. Want to make your own Yip Yip? We have a limited number of pre-punched ping-pong balls and pipe cleaners; one set of balls & pipe cleaners free with purchase of each ball of Pluff.

Cascade's Pluff is a super bulky chenille yarn made of 100% polyester. It's machine washable (although we always urge you wash your handmade items carefully). Each ball is about 200g and has 262 yards.

Katrinkles in the House!
You know how much we LOVE beautiful artisan-made tools. Our newest love is Katrinkles - gorgeous laser cut wooden tools (stitch markers, needle/hook sizers, gauge rulers, and more). Check out their website, then head over to Yarnivore to ooh and ahh over these sweet tools!

Yarnivorphans
This group of Yarnivores started back in the day when Yarnivore used to be closed on Tuesdays. You're invited to join them every Tuesday from 1-3 pm at the Garden Tea Lounge, which is inside Craftiques in the same shopping center as Yarnivore.
---
If you've lost the tightening "key" to your interchangeable knitting needle set, don't buy another one. You can use a paperclip instead!


---

Knitting Workshop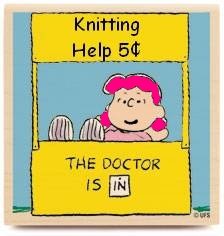 Each session is $18
Upcoming sessions,
Wednesday, February 6 from 6-8 pm
Sunday, February 17 from noon-2 pm
Craft: Knitting
Teacher: Wendy

You know you love Wendy's tips and hints and wish she could help you with every project! Well, now she can! Bring your projects and we'll all learn together from each other's challenges. Make your knitting look professional and lose all your fears!

One 2-hour session



---
Intermediate Knitting



Sunday, February 10, 17, & 24 from 3-5 pm, $48
Craft: Knitting
Teacher: Wendy

In this class you will learn to increase and decrease, to knit in the round, to read a knitting pattern, and some fun new stitch patterns. FREE patterns are included for a hat, a baby blanket, felted coasters and more. By the end of class, you will have a finished hat, knit seamlessly in the round!

Three 2-hour sessions






---
Brioche Basics


Tuesday, February 12 & 26 from 6-8 pm, $33
Craft: Knitting
Teacher: Wendy

Brioche Stitch is all the rage right now! It makes a beautifully soft, puffy rib that just cries out to be snuggled. Many knitters find Brioche intimidating, but Wendy's here to simplify it and make it easy to understand.

The first session will start with basic Brioche Rib in a single color, then in two colors. In the second session, we'll learn to increase and decrease in Brioche and to read a Brioche chart while working a fun Brioche scarf or cowl.

Two 2-hour sessions


---
Toe-Up Socks: Knit and Fit the Foot First!


Wednesday, February 13, 20, & 27 from 6-8 pm, $48
Craft: Knitting
Teacher: Wendy

Learn to make socks from the toes up, so you always have enough yarn to cover your feet! This worsted weight sock is thick and warm, perfect for wearing around the house, or as a boot sock. You don't need to have any sock knitting experience. Make them look fancy, if you like, by using a self-striping yarn, like we did for the pair in the photo! (Also, if you hate swatching, these are the socks for you!)

Three 2-hour sessions



---
Beginning Rigid Heddle Weaving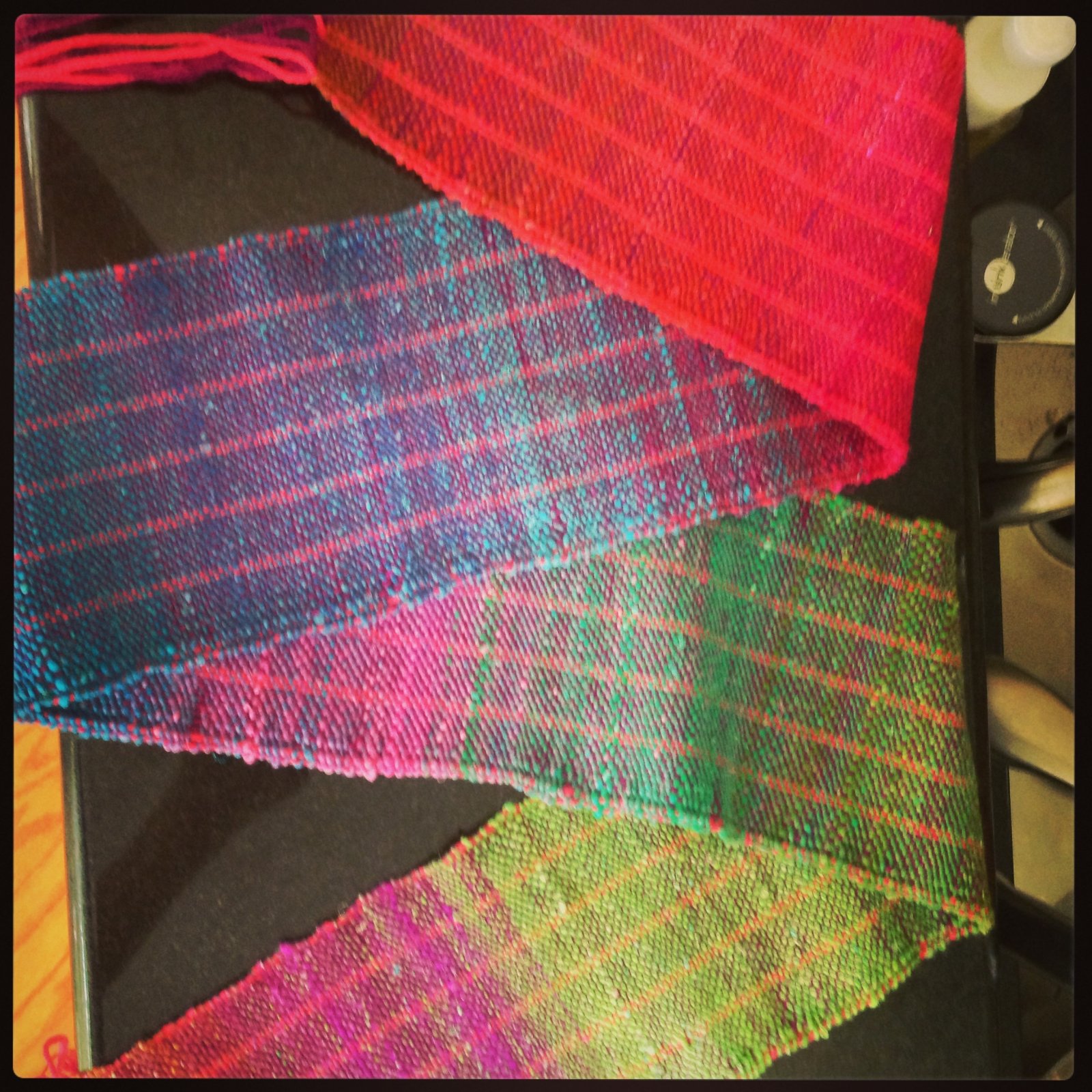 Saturday, February 16 from 10 am-4 pm, $48
Craft: Weaving
Teacher: Debbi

Learn the basics of weaving on a rigid heddle loom. We'll cover weaving terminology, direct warping, winding and managing shuttles, achieving a balanced weave and basic finishing techniques. As time allows, we'll discuss weaving drafts, yarn choices for weaving, pattern planning and alternate methods of warping.

One 6-hour session




---
We absolutely do not EVER want to spam you. If you don't want to get this newsletter, then we will take you off the list. No problem. No questions asked. There's an unsubscribe link below, or you can just call us.