Take care of your hard work!

---
---

Last week, we told you how to "handwash" in your top-loading washer. If you don't have a top-loader or if you want to use less water or have more control of the process, here's how to handwash by hand in the sink.

1. Fill the sink with cool water and add a cleanser. Any mild soap is fine. We recommend a specially-designed wool wash that requires no rinsing.
**Regular detergent, hand washing liquid and Woolite are all damaging to wool, so please don't use them!**
2. Gently put your knitted or crocheted object into the sink and push it down into the water so that the entire piece is wet.
3. You can swish gently, but for the most part you should just let it soak for 10 minutes, or longer if it's really dirty. If you've used Eucalan or Soak or another no-rinse product, you can skip to step 6.
4. Gently remove the knitted/crocheted piece, drain the water from the sink and then fill the sink again with water of the same temperature.
5. Soak in the rinse water for a few minutes. You may need to empty the sink and rinse again until all the soap is out (or use a no-rinse wool-wash like Eucalan or Soak). If you like, you can add a small amount of hair conditioner to the final rinse.
6. Let any excess water drain out of your knitting as you support it from underneath.
**Don't pick it up by one corner and let it stretch out! And don't squeeze or wring it aggressively.**
7. Place the garment on a towel and roll it up like sushi.
8. You can apply quite a bit of pressure to your roll to get some water out. Repeat with dry towels until the towels are no longer getting soaked.
9. Lay flat (on top of a dry towel) to dry.

Click here, or on the photo below, to view and download Wendy's Free Printable "How to Wash Your Handknit Gift" that you can print and enclose in any gifts you make for your friends and family!


---

---
Shop News

Featured Yarn and Pattern

Hey. You wanna touch something soft? C'mon over here. We've got what you want... You want Aalta's Cloud! This yarn is so cushy! So plushy! It's destined to become the blanket that baby carries with them until middle school. It also hides any and all mistakes and is machine washable! We think the best thing to make with it is a basic baby blanket, like Aalta's Easy and Fast Baby Blanket (link opens a FREE PDF download).


Check out our Clearance Section
Sometimes, we get overenthusiastic and order too much yarn, and YOU benefit, because those extra yarns end up going into our large clearance section! They're perfectly good yarns - we just have too much of them. Most are 20% off OR MORE! Check it out next time you're in the shop!
---
If you hate working with black or dark colors because you can't see what you're doing, here's a tip you'll love:
Use your cell phone's flashlight to illuminate your work! These super-bright LED lights actually do light up even black yarn well enough to see your work. You may need to get a stand or neck lanyard to hold your phone where the light can shine on your work.


---

Brioche Basics


Tuesday, February 12 & 26 from 6-8 pm, $33
Craft: Knitting
Teacher: Wendy

Brioche Stitch is all the rage right now! It makes a beautifully soft, puffy rib that just cries out to be snuggled. Many knitters find Brioche intimidating, but Wendy's here to simplify it and make it easy to understand.

The first session will start with basic Brioche Rib in a single color, then in two colors. In the second session, we'll learn to increase and decrease in Brioche and to read a Brioche chart while working a fun Brioche scarf or cowl.

Two 2-hour sessions


---
Toe-Up Socks: Knit and Fit the Foot First!


Wednesday, February 13, 20, & 27 from 6-8 pm, $48
Craft: Knitting
Teacher: Wendy

Learn to make socks from the toes up, so you always have enough yarn to cover your feet! This worsted weight sock is thick and warm, perfect for wearing around the house, or as a boot sock. You don't need to have any sock knitting experience. Make them look fancy, if you like, by using a self-striping yarn, like we did for the pair in the photo! (Also, if you hate swatching, these are the socks for you!)

Three 2-hour sessions



---
Beginning Rigid Heddle Weaving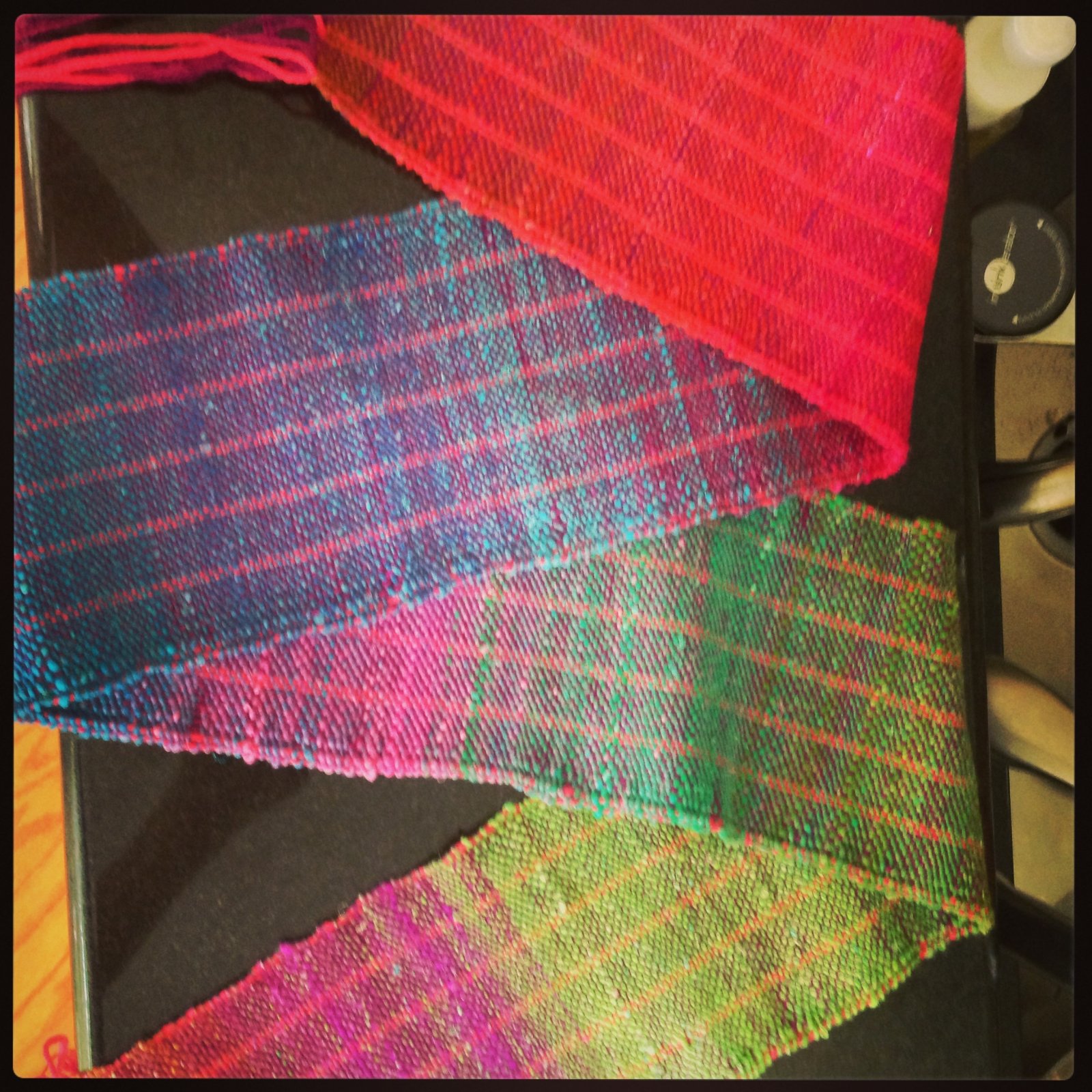 Saturday, February 16 from 10 am-4 pm, $48
Craft: Weaving
Teacher: Debbi

Learn the basics of weaving on a rigid heddle loom. We'll cover weaving terminology, direct warping, winding and managing shuttles, achieving a balanced weave and basic finishing techniques. As time allows, we'll discuss weaving drafts, yarn choices for weaving, pattern planning and alternate methods of warping.

One 6-hour session




---
Knitting Workshop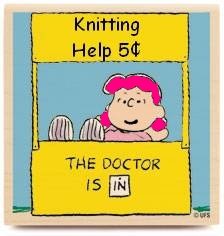 Each session is $18
Upcoming sessions,
Sunday, February 17 from noon-2 pm
Thursday, March 7 from 6-8 pm
Sunday, March 17 from 3-5 pm
Craft: Knitting
Teacher: Wendy

You know you love Wendy's tips and hints and wish she could help you with every project! Well, now she can! Bring your projects and we'll all learn together from each other's challenges. Make your knitting look professional and lose all your fears!

One 2-hour session


---
Field of Seams


Thursday, February 21 & 28 from 6-8 pm, $33
Craft: Knitting
Teacher: Wendy

We all love to knit, but hate to sew the pieces together! Not any more. Learn the secrets to perfect finishing – nearly invisible seams, picking up the perfect number of neckline stitches (without counting!) and much, much more. There is homework for this class – please click the link in the title and look at the class requirements!

Two 2-hour sessions


---
Weaving: Finishing Techniques


Saturday, February 23 from 10 am-noon, $18
Craft: Weaving
Teacher: Debbi

Now that you've woven a perfect piece, how do you finish it? In this class, you'll learn to take your piece off the loom and finish it in a variety of ways including twisting fringe and braiding fringe (3- and 4-strand braiding). You'll also learn wet-finishing techniques to give your weaving a perfect finished hand and drape.

One 2-hour session


---
Diversified Plain Weave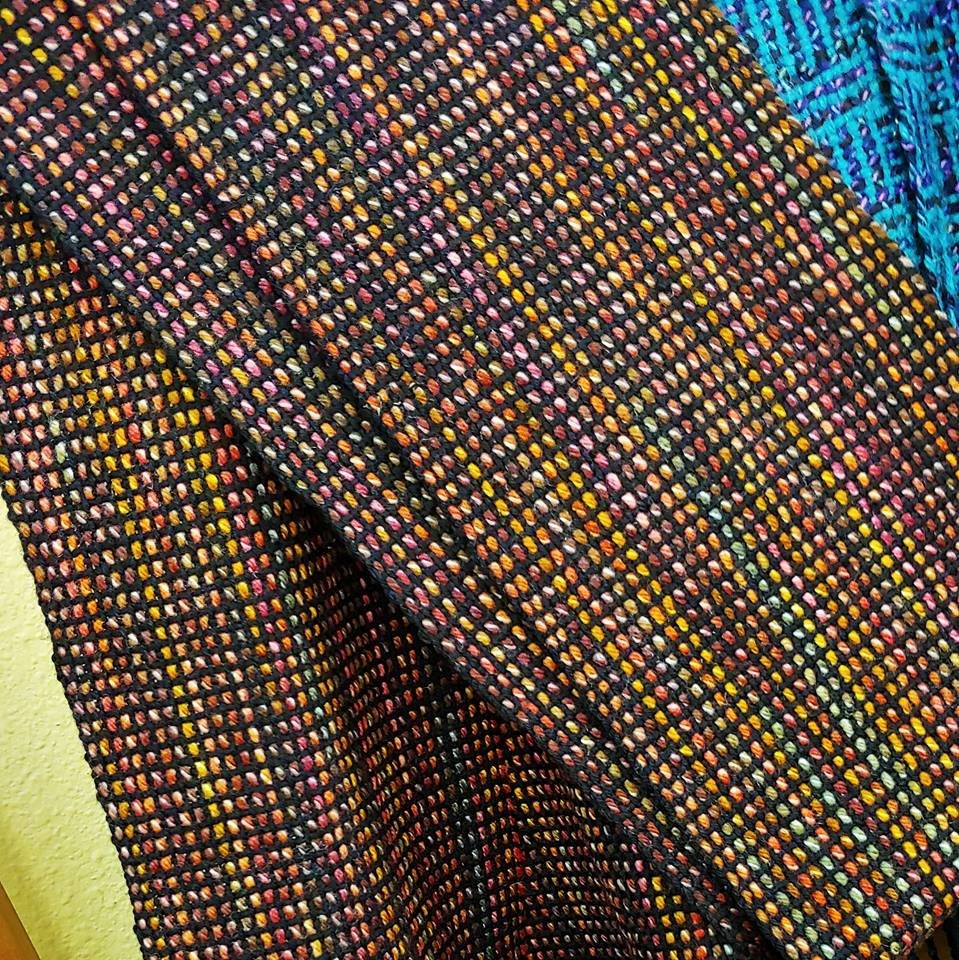 Saturday, February 23 from 1-5 pm, $33
Craft: Weaving
Teacher: Debbi

Do you understand the basics of weaving? Want to learn more about how yarn choice affects your woven fabric? This class teaches you how yarn thickness and color can be used to create an interesting fabric without any complicated techniques.

One 4-hour session


---
Knitting: Weaving in Ends Invisibly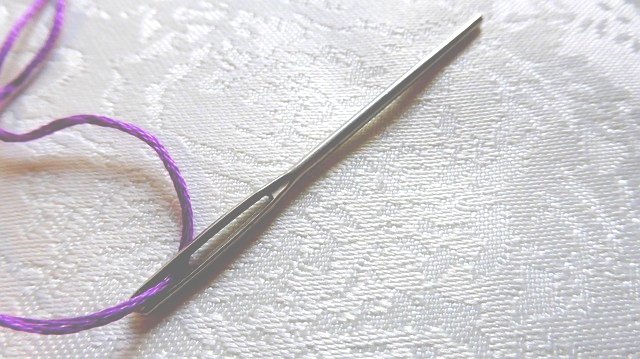 Monday, February 25 from 6-8pm, $18
Craft: Knitting
Teacher: Wendy

Do your ends show? Do they worm their way to the front? Are you (gasp!) knotting them? Let Wendy teach you the better way to weave in and hide your ends so that they never come out and never show! You will need to make swatches for this class!

One 2-hour session


---
We absolutely do not EVER want to spam you. If you don't want to get this newsletter, then we will take you off the list. No problem. No questions asked. There's an unsubscribe link below, or you can just call us.