Skip Navigation
Website Accessibility
Colorful (yarn) Language!

---
---
A short guide to multi-colored yarns

Multi-colored yarns come in lots of variations. Here's a guide to the vocabulary of multi-colored yarn.

Space-dyed yarn is dyed in a regular repeating pattern. Usually this is the yarn that "pools" or "flashes" depending on how many stitches are in each row.
Self-striping yarn is made to, well, stripe. It will make stripes as long as the stitch count is small enough. Most self-striping yarns are meant for narrow pieces like socks, mitts, or scarves, but some are suited to hats.
Long-color-change yarn is a type of self-striping yarn that has VERY LONG spans of each color. These will make stripes even in larger items like sweaters and blankets. They also work well for things like entrelac and granny squares!
Self-Fair-Isle yarn is a special type of self-striper in which some stripes have dots of alternating colors. When you work this stripe, it looks like you've done stranded colorwork, even though you totally let the yarn do the work.
Ombre yarn is dyed so that the colors change slowly over the course of the entire ball or skein of yarn. It's especially great for shawls knitted with one entire ball so that the beginning is a different color with the colors fading into one another.
Tonal yarn, sometimes also called semi-solid, is dyed in tones of the same color. They look interesting and rich, but read as solid from a distance. They're great for lace or texture work where too much contrast would detract from the design
Speckled yarn is dyed with flecks of colors that work up into a freckled-looking finished piece.
Tweed is yarn that has small nubs of different colored yarn spun in. It can give excitement to otherwise solid yarns.
Marled yarn is plied with two or more colors together for a blended effect.
---
Shop News


Featured Yarn and Pattern
Monokrom by Urth Yarn is 100% extrafine merino in a fingering weight. Tonally dyed, it's a great choice for cowls, light sweaters, and shawls like these (click to go to the pattern): Taina (k), Crassula (k), Green Hills Shawl (c), Love Me Tender (c). Pictured - the Green Hills Shawl.

Blue Mule is coming to Yarnivore!
We love these stunning hand-dyed yarns and we especially love that they're from right here in the Lone Star State!
Save the date:
March 2, 2109 from noon-4 pm!
---
If you need to block something in a hurry or if it has a high percentage of acrylic or other water-resistant fiber, try steam blocking with your steam iron. Set the iron to the highest temperature and make sure it's filled with water. Lay your piece on a steam-safe surface (use the ironing board for small pieces or a sheet-covered bit of carpet for bigger items) and pat and/or pin it into shape. Hold the steam iron just above the surface of the work and hit the "shot of steam" button a couple of times, repeating as needed until you've steamed the entire piece. Allow it to completely cool and dry before unpinning or moving it.

Sure, it still takes a while, but at least you don't have to wait overnight for it to dry!


---

Field of Seams


Thursday, February 21 & 28 from 6-8 pm, $33
Craft: Knitting
Teacher: Wendy

We all love to knit, but hate to sew the pieces together! Not any more. Learn the secrets to perfect finishing – nearly invisible seams, picking up the perfect number of neckline stitches (without counting!) and much, much more. There is homework for this class – please click the link in the title and look at the class requirements!

Two 2-hour sessions


---
Weaving: Finishing Techniques


Saturday, February 23 from 10 am-noon, $18
Craft: Weaving
Teacher: Debbi

Now that you've woven a perfect piece, how do you finish it? In this class, you'll learn to take your piece off the loom and finish it in a variety of ways including twisting fringe and braiding fringe (3- and 4-strand braiding). You'll also learn wet-finishing techniques to give your weaving a perfect finished hand and drape.

One 2-hour session


---
Diversified Plain Weave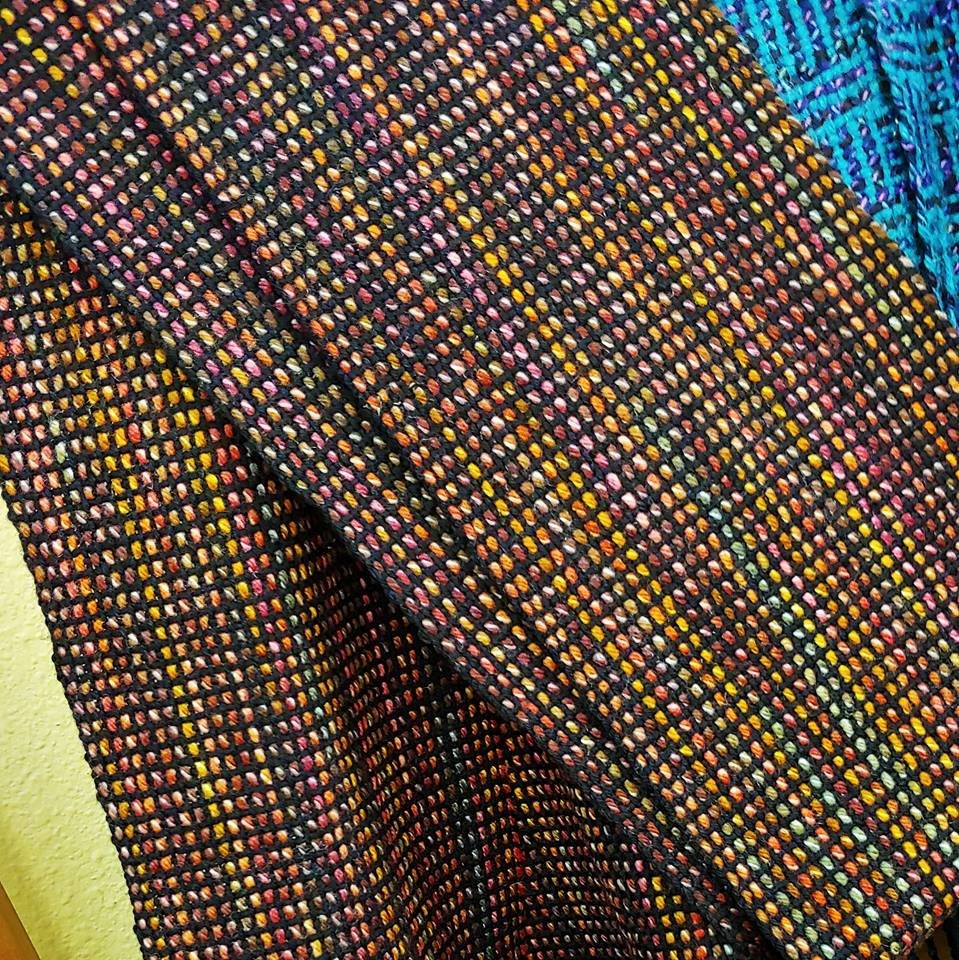 Saturday, February 23 from 1-5 pm, $33
Craft: Weaving
Teacher: Debbi

Do you understand the basics of weaving? Want to learn more about how yarn choice affects your woven fabric? This class teaches you how yarn thickness and color can be used to create an interesting fabric without any complicated techniques.

One 4-hour session


---
Knitting: Weaving in Ends Invisibly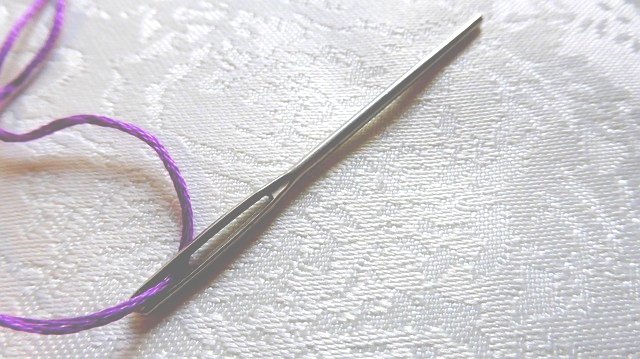 Monday, February 25 from 6-8 pm, $18
Craft: Knitting
Teacher: Wendy

Do your ends show? Do they worm their way to the front? Are you (gasp!) knotting them? Let Wendy teach you the better way to weave in and hide your ends so that they never come out and never show!

One 2-hour session



---
Beginning Crochet


Saturday, March 2 & 9 from noon-2 pm, $33
Craft: Crochet
Teacher: Patrick

In this beginner level class, learn to make the basic stitches used in almost all crochet projects. Students will learn to make a foundation chain, single crochet (sc), half double crochet (hdc) and double crochet (dc).

Two 2-hour sessions




---
Beginning Tunisian Crochet


Saturday, March 2 & 12 from 3-5 pm, $33
Craft: Crochet
Teacher: Patrick

Is it knit? Is it crochet? Yes! Well, it's crochet, but with the look of knitting! We'll be teaching the Tunisian Simple, Knit, and Purl stitches in the is introduction to Tunisian Crochet Class.

Two 2-hour sessions






---
Knitting: Fixing Mistakes


Sunday, March 3 from 3-5 pm, $23
Craft: Knitting
Teacher: Wendy

Dropped stitches, purling when you wanted to knit, unwanted increases, decreases, and yarn overs – we've all done them at some point in our knitting. Learn how to fix these mistakes and overcome your fear of ripping down and ripping out!

One 2-hour session







---
Two-at-a-Time Toe Up Socks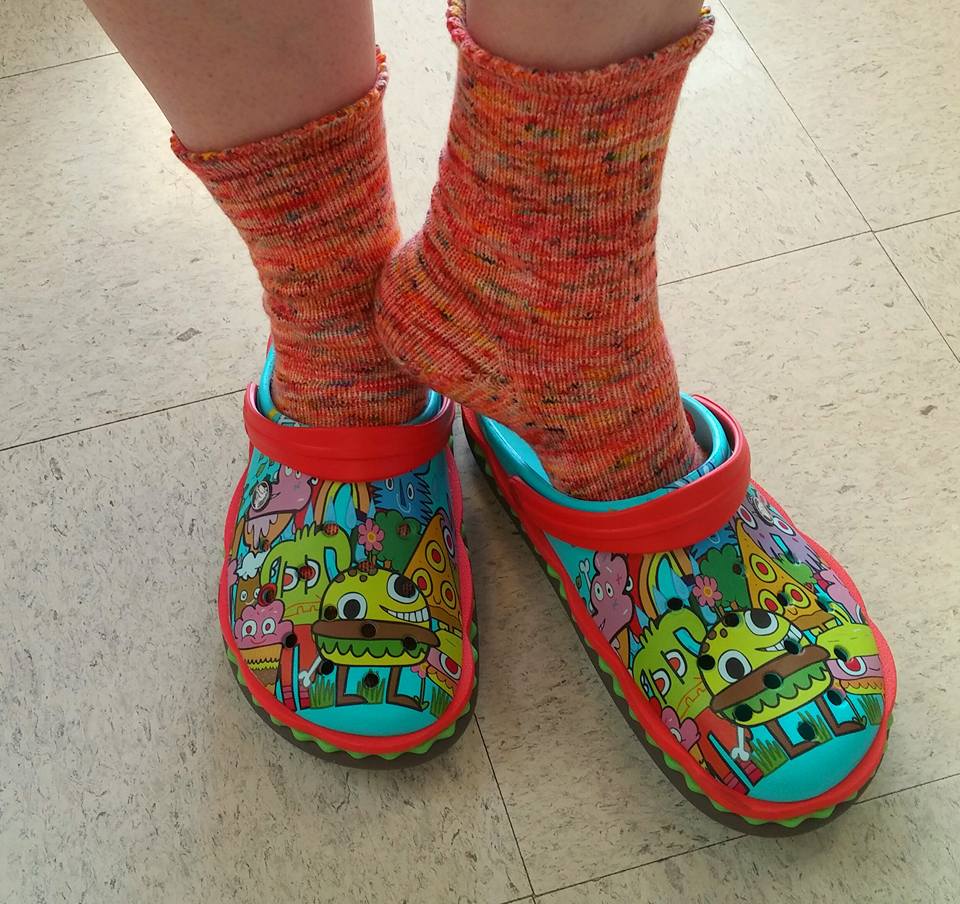 Monday, March 4, 18, and April 1 (no foolin'!) from 3-5 pm, $48
Craft: Knitting
Teacher: Wendy

Suffering from Second Sock Syndrome? This class is the CURE!

Learn to knit two socks at a time on one long circular needle. We'll start at the toe, do a short-row heel with NO WRAPS, and end with an elegant hemmed cuff.

Three 2-hour sessions



---
We absolutely do not EVER want to spam you. If you don't want to get this newsletter, then we will take you off the list. No problem. No questions asked. There's an unsubscribe link below, or you can just call us.