Once in a Blue Mule...

---
---
If you love beautiful yarn, you will love these! We especially love Blue Mule Fiber's Donegal yarn - a multi-colored tweedy sock yarn that gives dimension and texture to anything you make!


Blue Mule Fiber was born out of a love for raising goats and sheep, and learning to process the fiber that comes with them. They have a small herd of alpaca, a tiny flock of Icelandic sheep, and 2 Cashgora goats. Blue Mule Farm is located in Fayette County, Texas but display their fibers at a variety of fiber festivals and, of course, also at Yarnivore and other local yarn shops. Come see their latest hand-dye this Saturday, March 2!

They also run a winery, and they sometimes have some samples available for tasting... :) In fact, for those who want to see all that Blue Mule Farm has to offer, they're hosting a big event in Fayetteville in late April.


---

---
Shop News


Featured Yarn and Pattern

Do you want some pattern ideas for your gorgeous hand-dyed trunk show yarn? We love these patterns, all for fingering weight yarns:

Knit:
Hint of Autumn by Laura Aylor
Sagitta by Amanda Scheuzger
Crochet:
Spirit of Summer by Sarah Knight
Plus Size Marsala Wrap Top by Abigail Haze
Stegosaurus Shawl by Anna Hooker

New Katrinkles
Katy (of Katrinkles!) keeps coming up with more helpful tools! In addition to needle gauges, rulers, and stitch markers, we now have WPI tools, an angle-of-twist guide for spinners, guides for working German short rows, wrap & turn short rows, kitchener, increases and decreases, a yarn palette to help you keep track of which is color 1 or color 2, and MORE! They're so useful and so cute!
---
---
The Tip Jar
Are you always forgetting which is "Color 1" and "Color 2"? Use a yarn palette! Tape or tie small bits of each yarn on an index card and label them. Now you have a simple reference! Don't want to DIY? Check out this one that we just got from Katrinkles!


---

Beginning Crochet


Saturday, March 2 & 9 from noon-2 pm, $33
Craft: Crochet
Teacher: Patrick

In this beginner level class, learn to make the basic stitches used in almost all crochet projects. Students will learn to make a foundation chain, single crochet (sc), half double crochet (hdc) and double crochet (dc).

Two 2-hour sessions




---
Beginning Tunisian Crochet


Saturday, March 2 & 9 from 3-5 pm, $33
Craft: Crochet
Teacher: Patrick

Is it knit? Is it crochet? Yes! Well, it's crochet, but with the look of knitting! We'll be teaching the Tunisian Simple, Knit, and Purl stitches in the is introduction to Tunisian Crochet Class.

Two 2-hour sessions






---
Knitting: Fixing Mistakes


Sunday, March 3 from 3-5 pm, $23
Craft: Knitting
Teacher: Wendy

Dropped stitches, purling when you wanted to knit, unwanted increases, decreases, and yarn overs – we've all done them at some point in our knitting. Learn how to fix these mistakes and overcome your fear of ripping down and ripping out!

One 2-hour session







---
Two-at-a-Time Toe Up Socks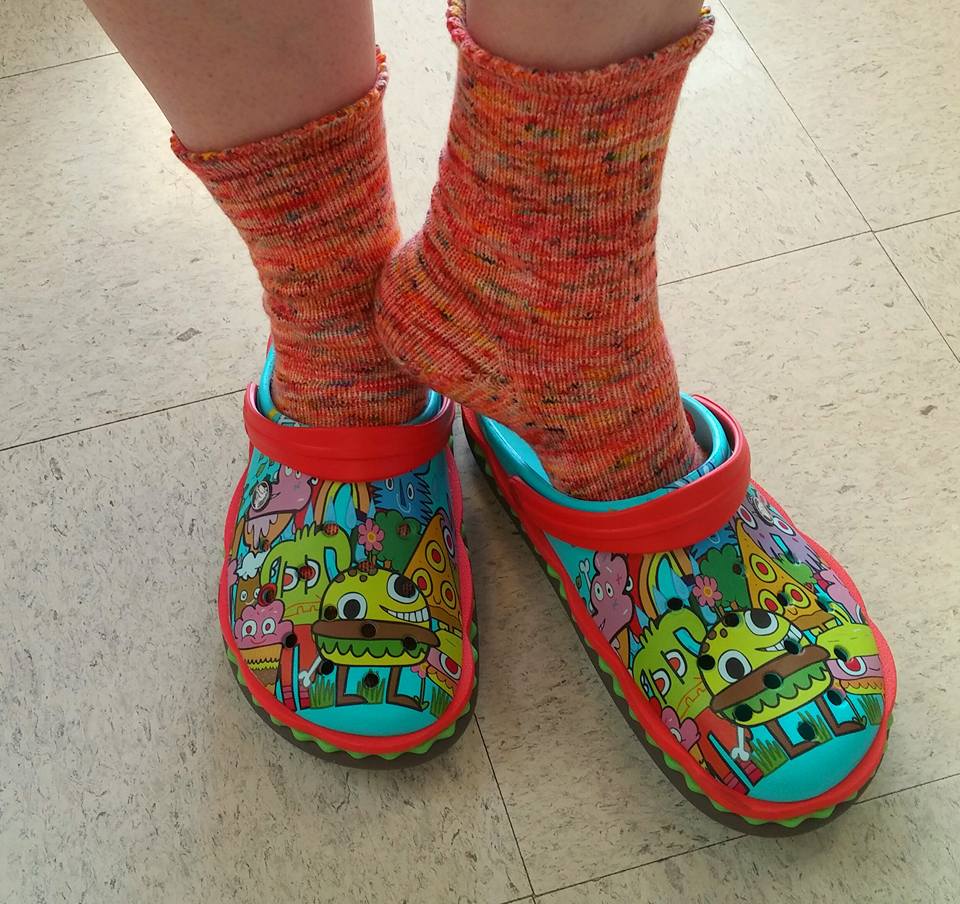 Monday, March 4, 18, and April 1 (no foolin'!) from 3-5 pm, $48
Craft: Knitting
Teacher: Wendy

Suffering from Second Sock Syndrome? This class is the CURE!

Learn to knit two socks at a time on one long circular needle. We'll start at the toe, do a short-row heel with NO WRAPS, and end with an elegant hemmed cuff.

Three 2-hour sessions



---
Beginning Knitting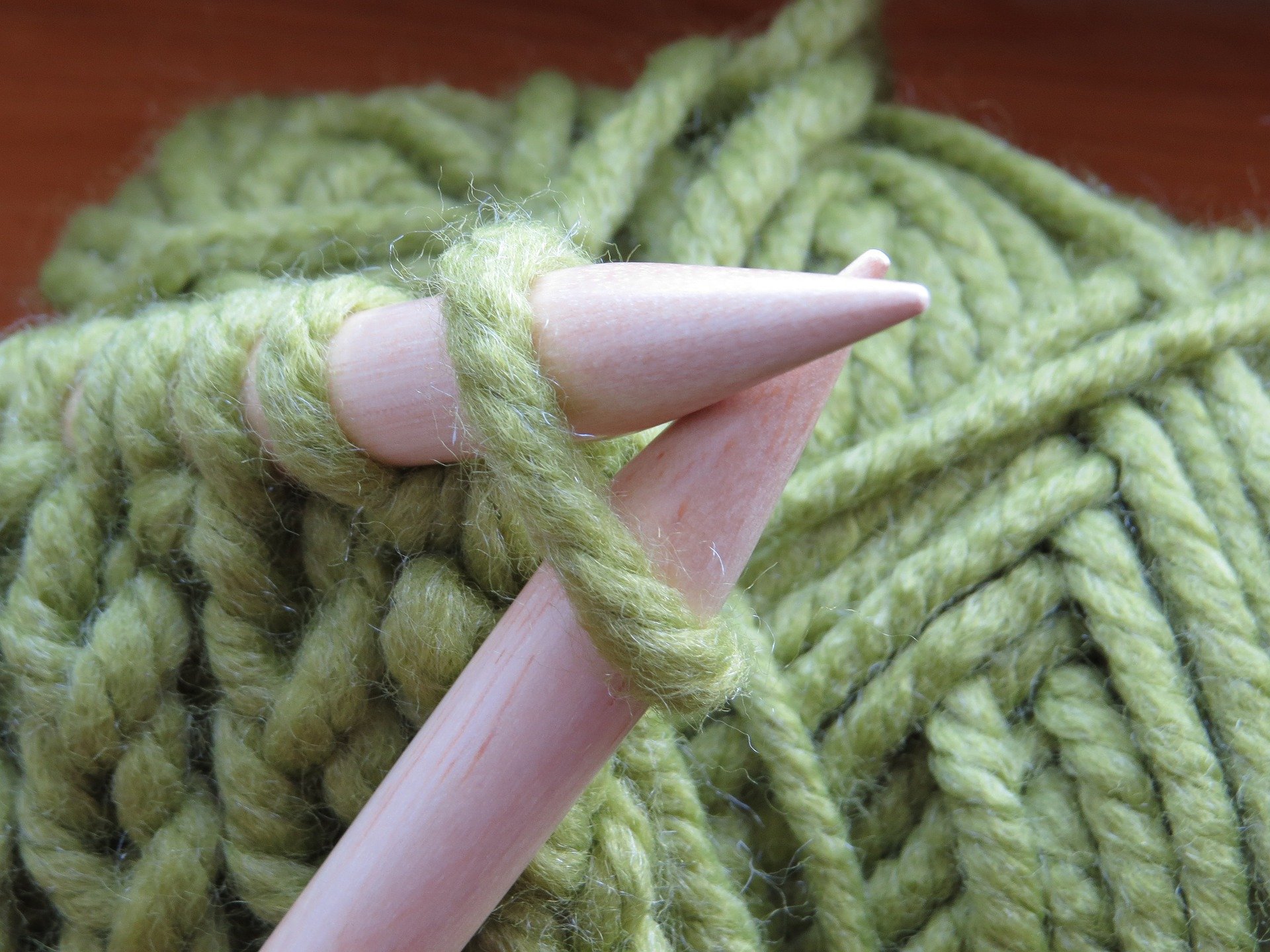 Tuesday, March 5 & 12 from 6-8 pm, $33
Craft: Knitting
Teacher: Wendy

Learn the basics and get yourself knitting! In this class you will learn how to cast on, knit, purl, and bind off. You'll also learn how to combine knitting and purling to create different stitch patterns and textures, common knitting terms, and the basics of reading a pattern

Two 2-hour sessions



---
Knockout Knits & Perfect Purls


Wednesday, March 6 & 13 from 6-8 pm, $33
Craft: Knitting
Teacher: Wendy

Do you have gaps in between rows? Uneven stitches? Too tight or too loose edges? We can fix all that! In this class, we'll hone your knitting and purling skills to give you beautiful, even stitches, beautiful edges, and pretty purls. Make your knitting look HANDMADE, not homemade!

Two 2-hour sessions


---
Knitting Workshop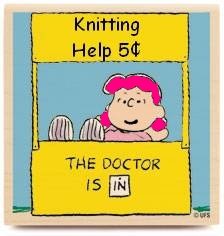 Each session is $18
Upcoming sessions,
Sunday, March 17 from 3-5 pm
Craft: Knitting
Teacher: Wendy

You know you love Wendy's tips and hints and wish she could help you with every project! Well, now she can! Bring your projects and we'll all learn together from each other's challenges. Make your knitting look professional and lose all your fears!

One 2-hour session




---
Six Months To Be A Better Knitter (SiMonBeBeK)


First Session is Sunday, March 10 from 3-5 pm, continuing every 2nd and 4th Sunday
Cost: $180
Craft: Knitting
Teacher: Wendy


Bored with basic knitting? Ready for a challenge?
Join Wendy for this 12-week class where you will learn the following techniques
Lesson 1~ Embossed Knitting — Lesson 2~ Stripes — Lesson 3~ Cables
Lesson 4~ MultiDirectional Knitting — Lesson 5~ Shadow/Illusion Knitting
Lesson 6~ Lace Knitting — Lesson 7~ Mosaic Colorwork
Lesson 8~ Stranded Knitting/Fair Isle — Lesson 9~ Brioche
Lesson 10~ Intarsia — Lesson 11~ Entrelac — Lesson 12~ Quilted Knitting


---
We absolutely do not EVER want to spam you. If you don't want to get this newsletter, then we will take you off the list. No problem. No questions asked. There's an unsubscribe link below, or you can just call us.