Skip Navigation
Website Accessibility
A (Yarn) Bowl of Zpagetti!

---
---
Yarnivores are the best, most generous customers in the world, and we'll argue with anyone who says otherwise. Y'all show it by donating yarn of all kinds on a regular basis. We thought you'd like to know where some of your donations go.

Pictured at right is Penni, picking up yarn to deliver to two different charities here in the San Antonio region.

The first is Threads of Love, which has a chapter called "For Heaven's Sake" hosted by the Community Bible Church. They make garments and other needed items for premature babies in local hospitals, and hospitals in Corpus Christi, as well. Hats and blankets are especially needed. They also make burial garments for little ones who don't survive. Want to pitch in? Call 210-268-4351 or contact them through their Facebook page.

Some of the donated yarn is going to HIS Bridge Builders' afterschool program for underprivileged kids in San Antonio's East side. Bridge Builders works with Eastside Promise Neighborhood, the United Way, the Choice Initiative, the principal of the local elementary school (Booker T. Washington), and the San Antonio Housing Authority, along with several local churches to provide life skills classes, medical and vision testing, and afterschool care, as well as many other services to this underserved community.

Thank you for being the generous and giving people that you are and helping Yarnivore make a difference!


---
---
Shop News


Featured Yarn and Pattern
Zpagetti is a super bulky (size 6) yarn made of recycled t-shirt-type fabrics, about 95% cotton and 5% other (usually elastane or lycra). This stretchy yarn is great for bags, toys, and home decor. Colors and patterns are random, we order Zpagetti in boxes of 10 and we get whichever colors they have. If you find one you love, grab it before it's gone! Recommended hook sizes, M-K (9-15mm), and needle sizes, US 15-17 (10-12mm), varying according to fabric density choices.

We're in love with this Crocheted Owl Basket made with the Zpagetti - only $3.99 in-store or on Ravelry. There's also a knit version!

Want other pattern ideas for Zpagetti? We've compiled a few we love here: Zpagetti Pattern Ideas.


New Yarn Bowls!
If you like colorful knitting/crochet accessories, but are afraid of breaking a pottery yarn bowl, you'll LOVE these yarn bowl from Scheepjes! The single-color swirled ones are made of resin and sell for $35.50. The patterned bowls are hand painted wood for only $41. Aren't they gorgeous? (ps. they're pictured with the Zpagetti yarn)


---
Traveling for Spring Break? The TSA does allow you to take knitting needles, crochet hooks, and small scissors in your carry-on on flights originating in the US. The needles/hooks can be of any material and scissors must be UNDER 4" in TOTAL LENGTH.

If you're traveling internationally, you'll need to check with the other countries' policy on needles and scissors. We know that Mexico requires knitting and crochet supplies in checked baggage only!


---

Beginning Knitting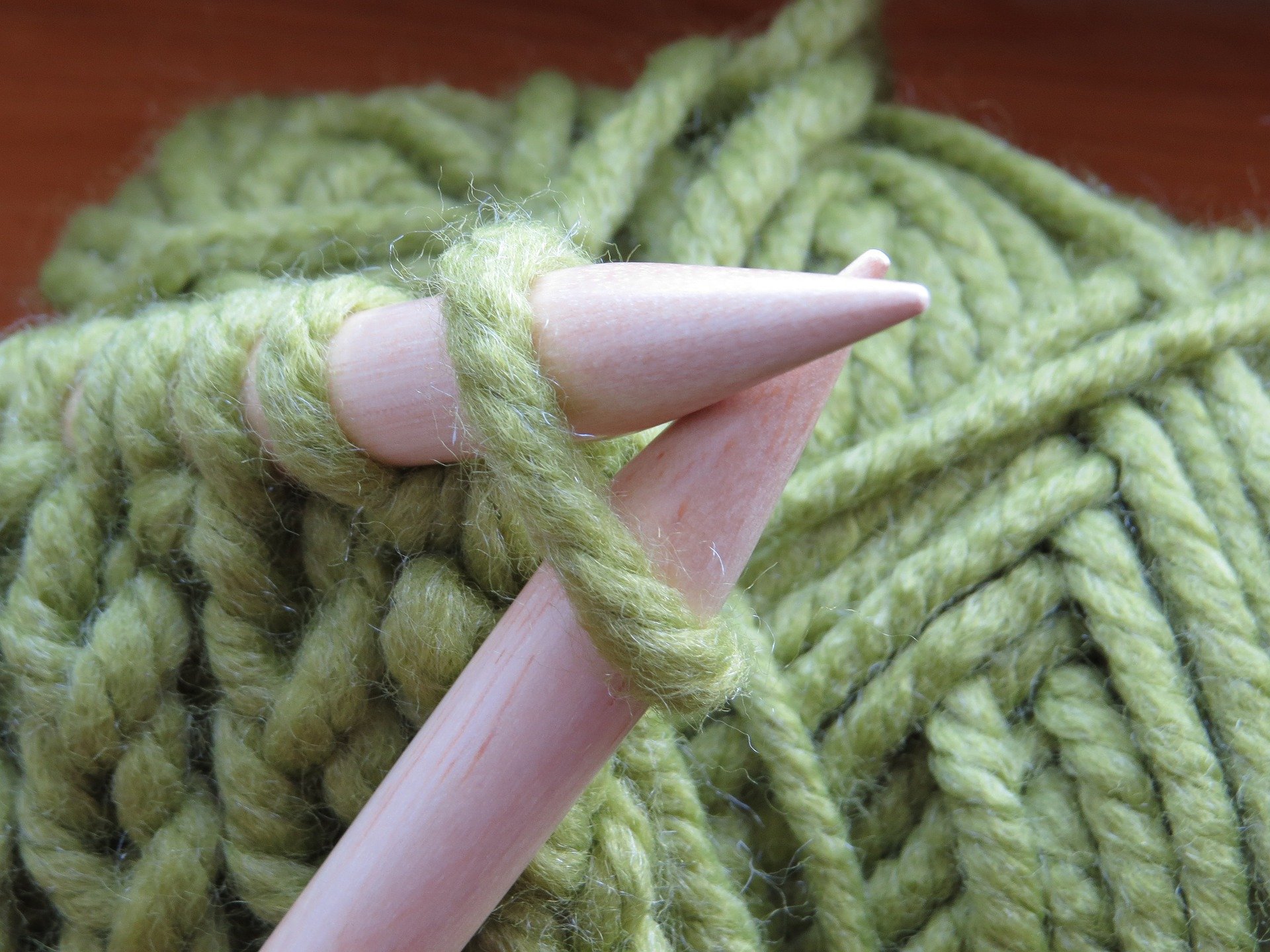 Tuesday, March 5 & 12 from 6-8 pm, $33
Craft: Knitting
Teacher: Wendy

Learn the basics and get yourself knitting! In this class you will learn how to cast on, knit, purl, and bind off. You'll also learn how to combine knitting and purling to create different stitch patterns and textures, common knitting terms, and the basics of reading a pattern

Two 2-hour sessions



---
Knockout Knits & Perfect Purls


Wednesday, March 6 & 13 from 6-8 pm, $33
Craft: Knitting
Teacher: Wendy

Do you have gaps in between rows? Uneven stitches? Too tight or too loose edges? We can fix all that! In this class, we'll hone your knitting and purling skills to give you beautiful, even stitches, beautiful edges, and pretty purls. Make your knitting look HANDMADE, not homemade!

Two 2-hour sessions


---
Knitting Workshop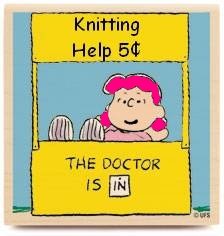 Each session is $18
Upcoming sessions,
Thursday, March 7 from 6-8 pm
Sunday, March 17 from 3-5 pm
Craft: Knitting
Teacher: Wendy

You know you love Wendy's tips and hints and wish she could help you with every project! Well, now she can! Bring your projects and we'll all learn together from each other's challenges. Make your knitting look professional and lose all your fears!

One 2-hour session




---
Six Months To Be A Better Knitter (SiMonBeBeK)


First Session is Sunday, March 10 from 3-5 pm, continuing every 2nd and 4th Sunday
Cost: $180
Craft: Knitting
Teacher: Wendy


Bored with basic knitting? Ready for a challenge?
Join Wendy for this 12-week class where you will learn the following techniques
Lesson 1~ Embossed Knitting — Lesson 2~ Stripes — Lesson 3~ Cables
Lesson 4~ MultiDirectional Knitting — Lesson 5~ Shadow/Illusion Knitting
Lesson 6~ Lace Knitting — Lesson 7~ Mosaic Colorwork
Lesson 8~ Stranded Knitting/Fair Isle — Lesson 9~ Brioche
Lesson 10~ Intarsia — Lesson 11~ Entrelac — Lesson 12~ Quilted Knitting


---
Easy Breezy Summer Tee-Zee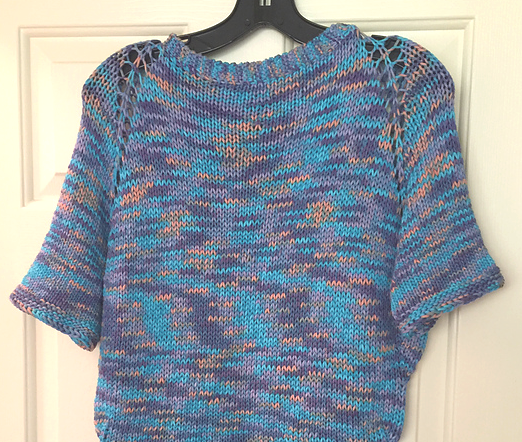 Sunday, March 17, 24, & 31 from noon-2 pm, $48
Craft: Knitting
Teacher: Wendy

Knit something breezy and comfortable for the summertime, and get a simple intro to top-down knitting with this fun class. You'll also learn to graft garter stitch for the neckline, and you can choose your sleeve length – cap sleeve, short sleeve, or elbow length. Also a good refresher if you've tried top-down knitting before. Looks really cute in either solid or variegated yarns.

Three 2-hour sessions




---
We absolutely do not EVER want to spam you. If you don't want to get this newsletter, then we will take you off the list. No problem. No questions asked. There's an unsubscribe link below, or you can just call us.