Skip Navigation
Website Accessibility
Knots - We Hates Them, Precious!

---
---

There is nothing more frustrating than whizzing through your project and all of a sudden, you feel a knot under your fingers! Why does this happen and what should you do?

When yarn is made, either in a mill or by hand, it's wound onto bobbins. Those bobbins can only hold so much yarn. Then the yarn is wound into the final put-up that will be shipped and sold to customers. If a bobbin runs out before they're done winding the skein, the mill will tie the end to the new bobbin to keep winding. They'll also sometimes find a bad spot in the yarn, which they will cut out, joining the cut ends with a knot.

Spinning industry standards allow for up to three knots per skein of yarn. Thankfully, most skeins don't have any at all (and mills do try to prevent them, because they know that we hate them). They are only considered a defect if there are more than three or if the knot causes a noticeable change in the color pattern - in that case, we will take the yarn back and give you a replacement, and have the manufacturer reimburse us. We also ask that you tell us if you have knots in a LOT of balls from the same brand. Up to three is okay, but only once in a while, and we have discontinued yarns that had too many knots before.

Next week, we'll talk about what to do when you find a knot and how to join a new strand when knitting or crocheting.


---

---
Shop News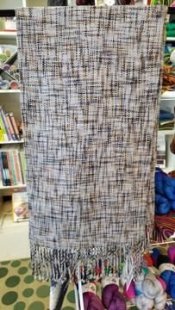 Featured Yarn and Pattern
Crafting My Chaos brought us a whole bunch of their fun Speckle Yarn! It's a fingering weight merino/nylon that comes in colorways like Spaghetti & Meatballs (literally those colors), SteamPunk (shades of grey - pictured at right), Pink Punk (mauve/pink/purple), Hot to Trot (neon colors on a white base), and more!

Pattern ideas:
We love the Spindrift Shawl by Helen Stewart (about $6.80 in-store or on Ravelry) for the way it contrasts the Speckle with a Tonal.

We're also impressed with the Able Cable Hat (FREE on Ravelry) by Kari Steinetz, adjusted to work with fingering weight yarn. We've written up the adjustments to make it easier for you to
make your own.


T-SHIRTS!
Who doesn't love a funny graphic tee! We've found some super cute ones that you will LOVE! They're nice and soft, women's cut, in sizes M - 3X!

We've also got in new mugs, sheep themed wine cups (Wendy's favorite says "Get Sheep Faced"), wool baskets, and much more!


Upcoming Events
This Saturday is Spinner Saturday - bring your wheels and spindles from noon-4 pm!
April 27 - National Local Yarn Store Appreciation Day!
April 27 - Texas Yarn Lovers Event at Blue Mule Farm
May 16-19 - Cre8tive Escape to Fredericksburg with Ann Budd


---
This one is for the knitters who find themselves with sore fingers from poking the knitting needle. Pick up some Liquid Bandage at your local drug store and paint a few layers on your needle-pushing finger to create a protective barrier.


---

Easy Breezy Summer Tee-Zee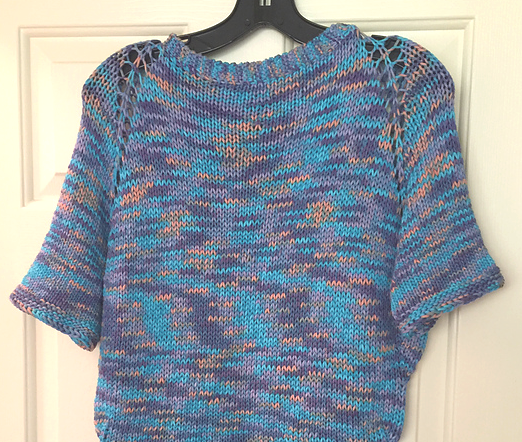 Sunday, March 17, 24, & 31 from noon-2 pm, $48
Craft: Knitting
Teacher: Wendy

Knit something breezy and comfortable for the summertime, and get a simple intro to top-down knitting with this fun class. You'll also learn to graft garter stitch for the neckline, and you can choose your sleeve length – cap sleeve, short sleeve, or elbow length. Also a good refresher if you've tried top-down knitting before. Looks really cute in either solid or variegated yarns.

Three 2-hour sessions




---
Knitting Workshop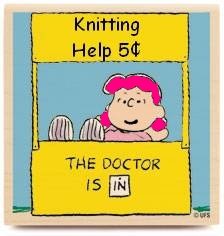 Each session is $18
Upcoming sessions,
Sunday, March 17 from 3-5 pm
Sunday, April 7 from 3-5 pm
Thursday, April 25 from 6-8 pm
Craft: Knitting
Teacher: Wendy

You know you love Wendy's tips and hints and wish she could help you with every project! Well, now she can! Bring your projects and we'll all learn together from each other's challenges. Make your knitting look professional and lose all your fears!

One 2-hour session




---
Intermediate Knitting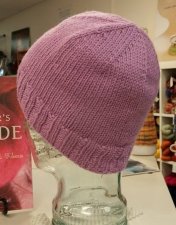 Tuesday, March 19, 26, & April 2 from 6-8 pm, $48
Craft: Knitting
Teacher: Wendy

In this class you will learn to increase and decrease, to knit in the round, to read a knitting pattern, and some fun new stitch patterns. FREE patterns are included for a hat, a baby blanket, felted coasters and more. By the end of class, you will have a finished hat, knit seamlessly in the round!

Three 2-hour sessions






---
Double Knitting


Wednesday, March 20 & 27 from 6-8 pm, $33
Craft: Knitting
Teacher: Wendy

Get the look of Intarsia without the mess! No bobbins, no need for dozens of strands of yarn! Just awesome patterning and double-layered fabric.

You'll larn to make a reversible potholder or scarf with a tapestry-type design that will appear with reversed colors on the other side. You'll also learn an "invisible" cast-on and bind off!

Two 2-hour sessions




---
(Not Your) Grandma's Slippers


Thursday, March 21 & 28 from 6-8 pm, $33
Craft: Knitting
Teacher: Wendy

Do you remember these slippers from back in the day? I think everyone's Grandma made them. The old-fashioned version is garter stitch and ribbing knitted flat, then sewn up with seams at the back of the heel and the top of the foot. Wendy's new and improved version is just as quick and almost as easy, but done with NO SEAMS so that the foot stays happy and comfortable for an entire day of hanging out in your pajamas. You can even wear them to bed for soft fluffy bed socks.

Pom-poms optional ;)

Two 2-hour sessions


---
Beginning Rigid Heddle Weaving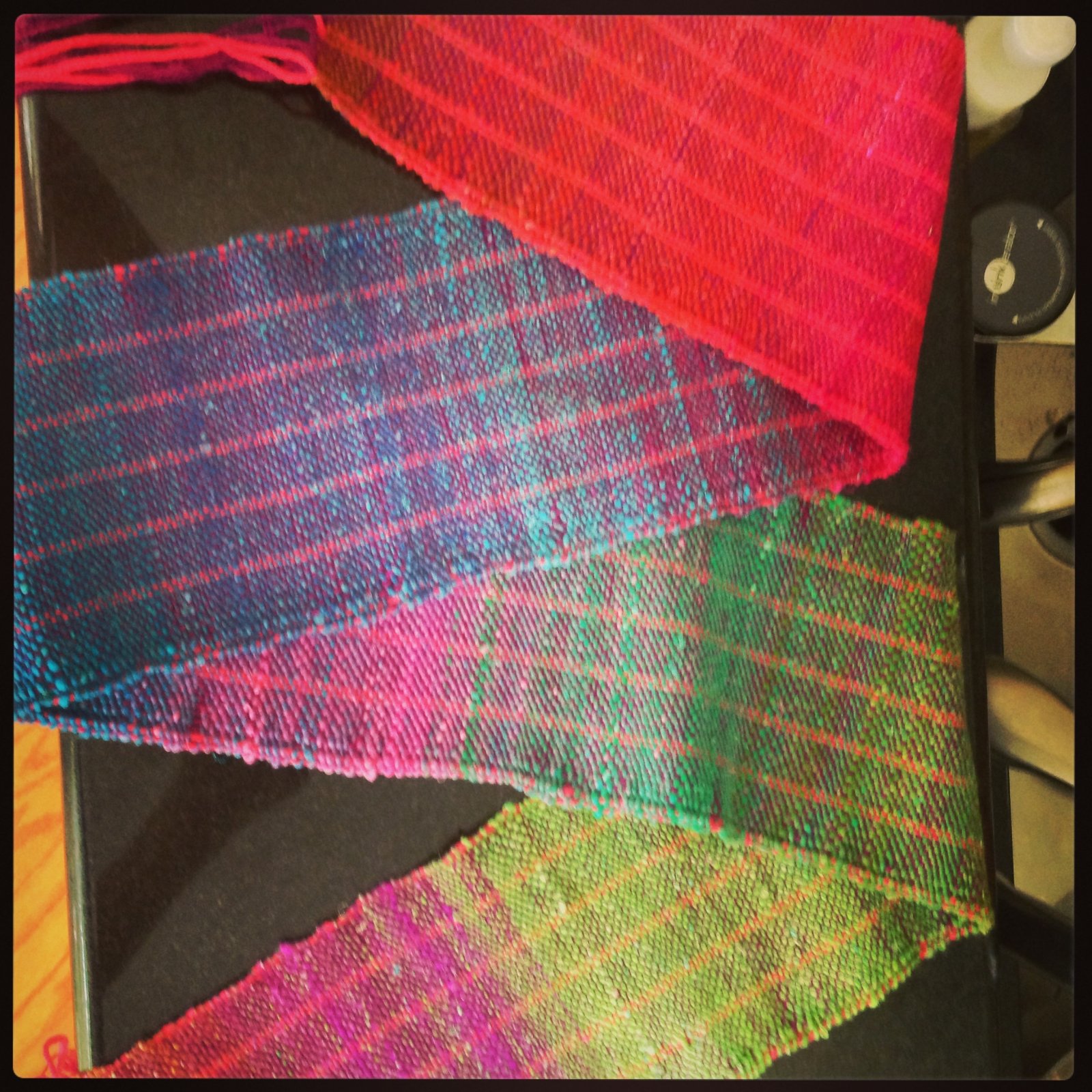 Saturday, March 23 from 10 am-4 pm, $48
Craft: Weaving
Teacher: Debbi

Learn the basics of weaving on a rigid heddle loom. We'll cover weaving terminology, direct warping, winding and managing shuttles, achieving a balanced weave and basic finishing techniques. As time allows, we'll discuss weaving drafts, yarn choices for weaving, pattern planning and alternate methods of warping.

One 6-hour session




---
We absolutely do not EVER want to spam you. If you don't want to get this newsletter, then we will take you off the list. No problem. No questions asked. There's an unsubscribe link below, or you can just call us.