Skip Navigation
Website Accessibility
BOING BOING - Spring is Springing Out All Over!

---
---
The weather has warmed up, the air is full of pollen, the AC is all tuned up, and we're ready for some Springtime Knitting and Crochet! With Easter only a few weeks away, we thought you'd appreciate some Eggs and Bunnies to knit and crochet for the little people in the house - or for yourself, because we're all still children inside.

As always, click the photo to go to the pattern page. All are FREE patterns! Click the picture above for instructions to make this super easy glue-and-wrap Easter Egg Basket.


---
---
Shop News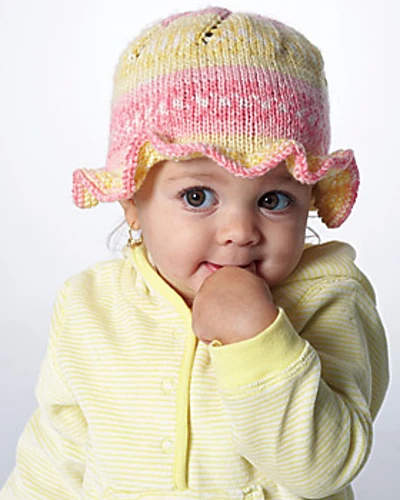 Featured Yarn and Pattern
We have the PERFECT yarn for the knitted and crocheted Easter eggs above! Adriafil's Knitcol makes beautiful faux Fair-Isle patterns all by itself and comes in beautiful Springy colors - perfect for fancy Easter eggs!
It also makes a truly adorable Easter bonnet! The Ruffle Hat is a FREE pattern from Bernat Design Studio that will work beautifully in Knitcol or any other DK or Sport weight yarn. Better yet - it comes in both Knit and Crochet versions!

Cre8tive Escape
Join knitting rockstars Isabell Kraemer and Ann Budd, and Saori weaver Kathy Utts for an amazing weekend of knitting and weaving on May 16-19 at the Hoffman Haus in historic Fredericksburg, TX. There are a few openings left for this exclusive retreat in mid-May. For more information, go to Cre8tive Escape to Fredericksburg.


---
All yarns that are suitable for knitting are also suitable crochet, and vice-versa. But they don't all show both a recommended knitting needle size and a crochet hook size, so if you are a crocheter and you want to get a good guess of what hook size to use, we suggest using the crochet hook that's the same diameter as the knitting needle or one size up. For example, a US size 8 knitting needle has a 5 mm diameter, which is equivalent to an H hook, or you can use an I hook (5.5 mm). Here's a helpful chart that you can bookmark or we will help you with finding the right hook.
---

Weaving: Finishing Techniques


Saturday, March 30 from 10 am-noon, $18
Craft: Weaving
Teacher: Debbi

Now that you've woven a perfect piece, how do you finish it? In this class, you'll learn to take your piece off the loom and finish it in a variety of ways including twisting fringe and braiding fringe (3- and 4-strand braiding). You'll also learn wet-finishing techniques to give your weaving a perfect finished hand and drape.

One 2-hour session



---
Faux Ikat Weaving


Saturday, March 30 from 1-5 pm, $33
Craft: Weaving
Teacher: Debbi

Here is plain weave with a difference - make your piece look like you hand-painted the entire warp! In this class, you'll learn to indirect warp, winding the warp in a special way on the warping board to cause the colors to pool together.

One 4-hour session




---
Beginning Knitting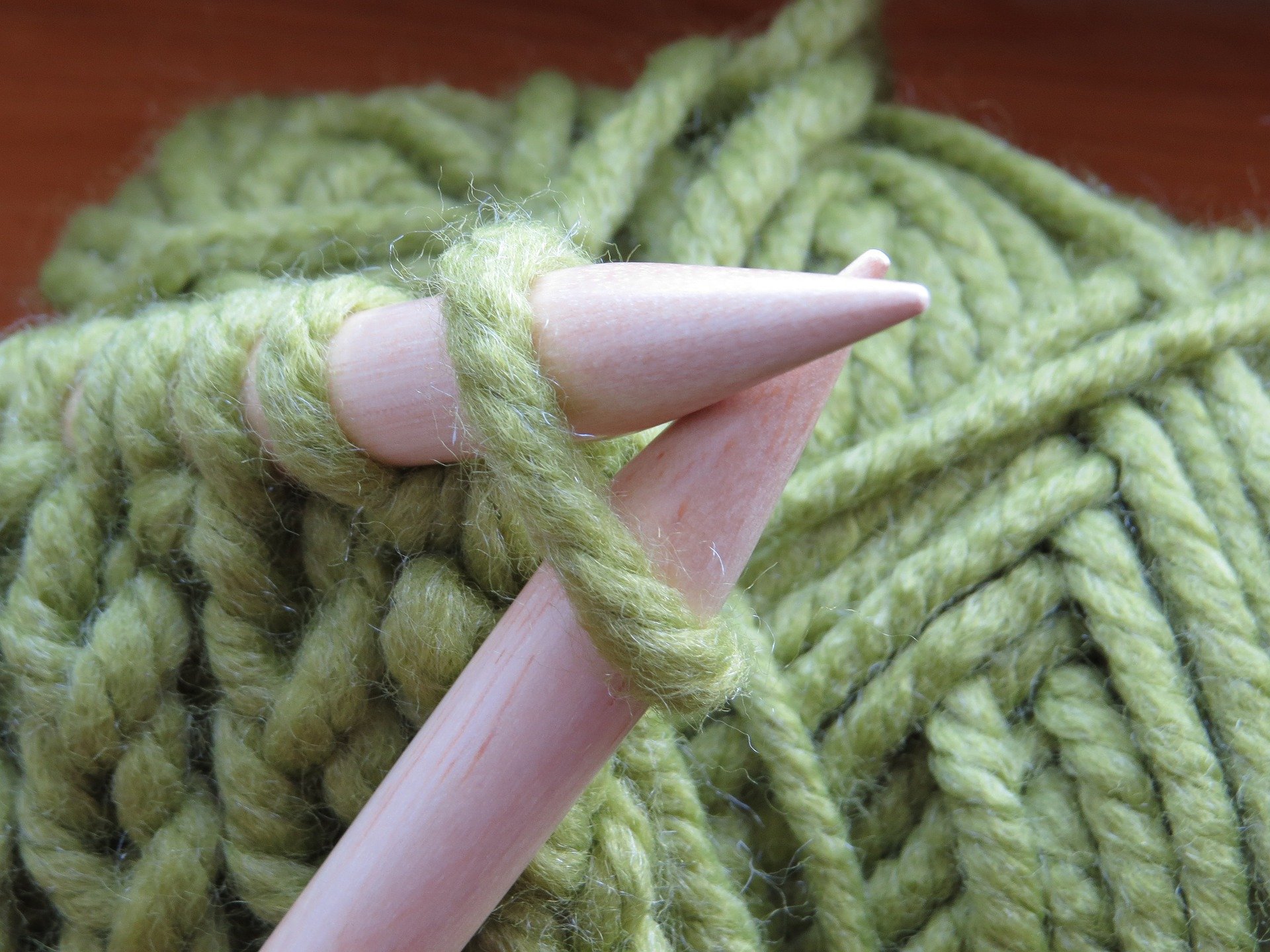 Wednesday, April 3 & 10 from 6-8 pm, $33
Craft: Knitting
Teacher: Wendy

Learn the basics and get yourself knitting! In this class you will learn how to cast on, knit, purl, and bind off. You'll also learn how to combine knitting and purling to create different stitch patterns and textures, common knitting terms, and the basics of reading a pattern

Two 2-hour sessions



---
My First Socks
Knit Basic Socks from the Cuff Down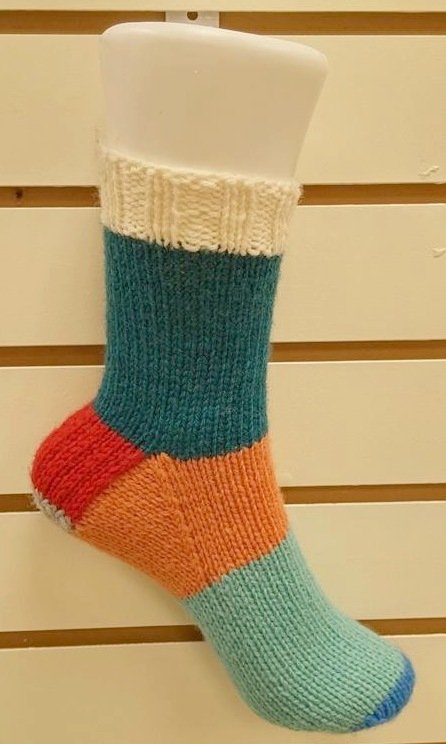 Thursday, April 4, 11, & 18 from 6-8 pm, $48
Craft: Knitting
Teacher: Wendy

Warm your toes with this class! Learn about the parts of a sock and the skills needed to make a perfectly fitted sock from cuff to toe. You'll learn techniques that apply to knitting of all types - including sweaters, gloves, even hats and shawls! Plus, handknit socks are more comfortable than any sock in any store!

Three 2-hour sessions






---
Intermediate Crochet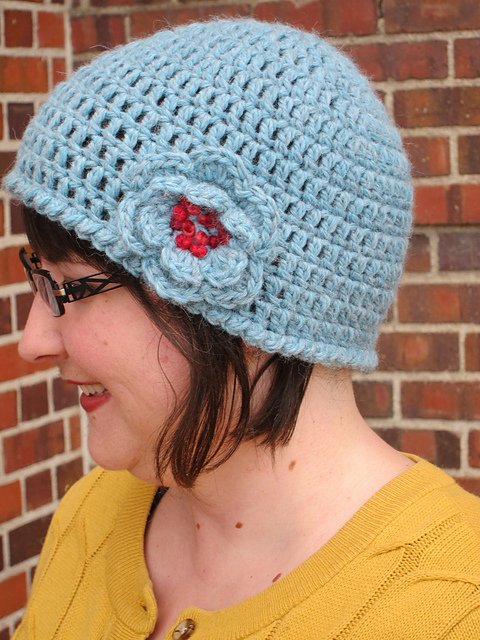 Saturday, April 6 & 13 from noon-2 pm, $33
Craft: Crochet
Teacher: Patrick

Take the next step in your crochet journey! Learn to increase and decrease (intentionally!) and crochet in the round while working Linda's Quick and Simple Hat Pattern.

Two 2-hour sessions






---
Brioche Basics


Sunday, April 7 & 14 from noon-2 pm, $33
Craft: Knitting
Teacher: Wendy

Brioche Stitch is all the rage right now! It makes a beautifully soft, puffy rib that just cries out to be snuggled. Many knitters find Brioche intimidating, but Wendy's here to simplify it and make it easy to understand.

The first session will start with basic Brioche Rib in a single color, then in two colors. In the second session, we'll learn to increase and decrease in Brioche and to read a Brioche chart while working a fun Brioche scarf or cowl.

Two 2-hour sessions






---
Knitting Workshop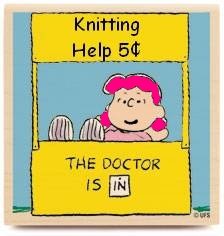 Each session is $18
Upcoming sessions,
Sunday, April 7 from 3-5 pm
Thursday, April 25 from 6-8 pm
Craft: Knitting
Teacher: Wendy

You know you love Wendy's tips and hints and wish she could help you with every project! Well, now she can! Bring your projects and we'll all learn together from each other's challenges. Make your knitting look professional and lose all your fears!

One 2-hour session




---
Six Months to be an EVEN BETTER Knitter! (aka SiMon II)


First class is Monday, April 8 from 6-8 pm, continuing on the 2nd and 4th Monday each month, $183
Craft: Knitting
Teacher: Wendy

If you've taken the original SiMonBeBeK class and are looking for a new challenge, this is the class for you! We're going to do 12 sessions again, but this time, we'll make a new accessory each time (cowls, hats, mitts, scarves) and take our techniques even further! You'll work a mobius cowl, more colorwork, really lacy lace, and MORE!

Twelve 2-hour sessions







---
We absolutely do not EVER want to spam you. If you don't want to get this newsletter, then we will take you off the list. No problem. No questions asked. There's an unsubscribe link below, or you can just call us.