It's a Nice Day for a... Light Sweater...

---
---
---

---
Shop News


Featured Yarn and Pattern

Join us for our first official KAL! Yarnivores have been wowed by the popular Papillon Shawl, a garter-stravanganza of short rows in Urth's Uneek fingering. KAL participants will meet weekly to work on their shawl with KAL leader Beate. New to Knit-A-Longs? KALs are a great way to practice your knitting tricks while also enjoying social aspects of knitting. Papillon KAL will begin Sunday 4/7. Seating is limited, so sign up soon! $45 (includes pattern if obtained from Yarnivore)

LYS day!
Yarnivore will be celebrating the 2nd annual LYS day (Local Yarn Store day) on Saturday, 4/27. This industry-wide celebration began as a way to encourage fiber fans to shop local and Yarnivore will thank its loyal fiber community with prizes and special deals. Stay tuned for more details!

We will be CLOSED on Easter Sunday, April 21


Other Upcoming Events
April 27 - Texas Yarn Lovers Event at Blue Mule Farm
May 16-19 - Cre8tive Escape to Fredericksburg with Ann Budd


---
What's the difference between Tinking and Frogging? First, only knitters can tink. To tink (aka "knit" backwards) is to unknit one stitch at a time. Frogging is something both knitters and crocheters can do - it means you "rip-it, rip-it" - as the frog says. Ripping out completely? That means you sent it to the Frog Pond.

We're here to help prevent excessive frogging! If you're feeling like you need to rip back more than a couple of rows, please come see us! We can fix almost any mistake without ripping out - even in complicated knitting patterns! And often, we can get you back on track with your crochet without ripping too far, either. We don't charge unless it's going to take more than 15 minutes of staff time, and the VAST majority can be fixed in only a few minutes.


---

Beginning Knitting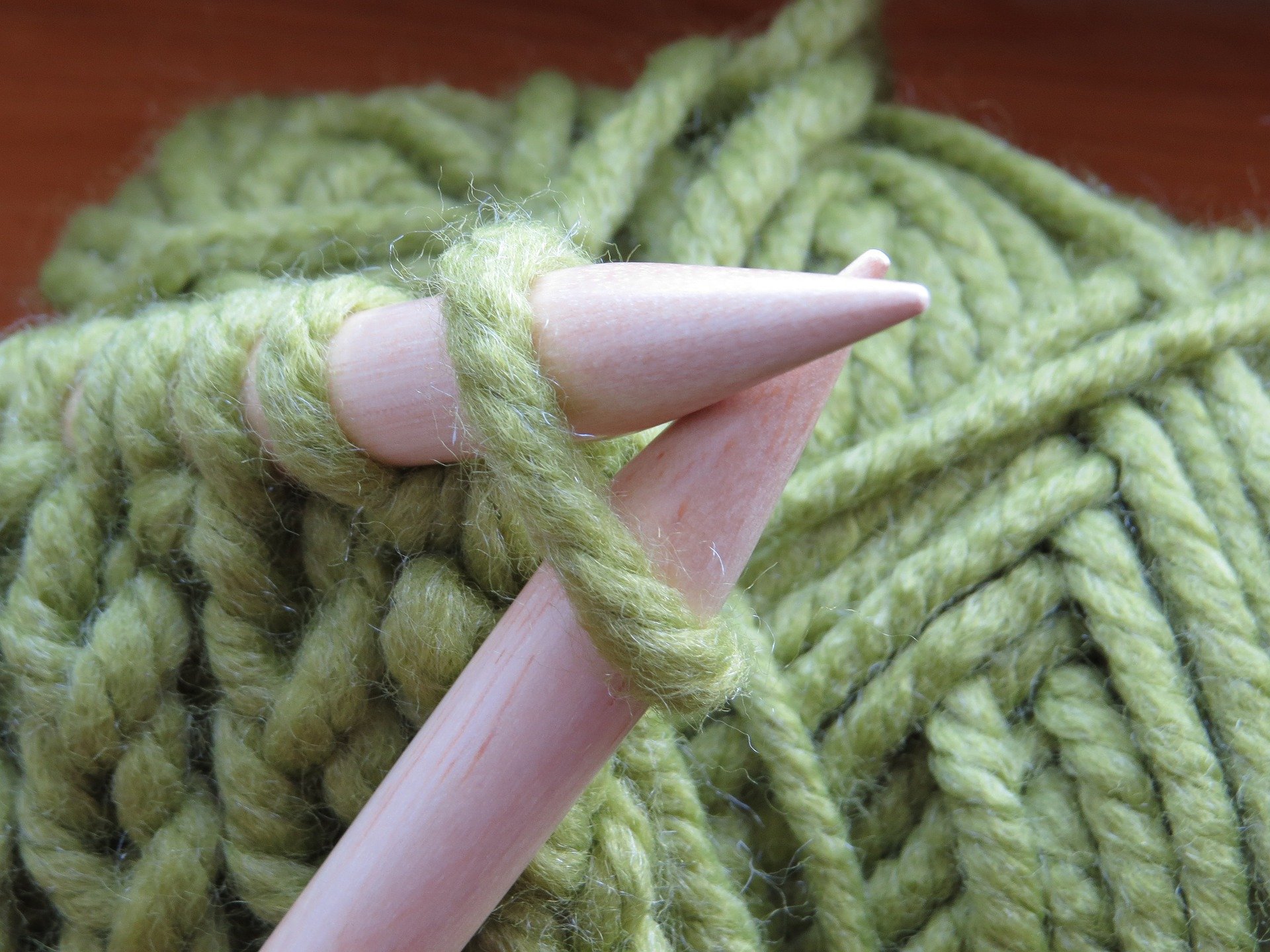 Wednesday, April 3 & 10 from 6-8 pm, $33
Craft: Knitting
Teacher: Wendy

Learn the basics and get yourself knitting! In this class you will learn how to cast on, knit, purl, and bind off. You'll also learn how to combine knitting and purling to create different stitch patterns and textures, common knitting terms, and the basics of reading a pattern

Two 2-hour sessions



---
My First Socks
Knit Basic Socks from the Cuff Down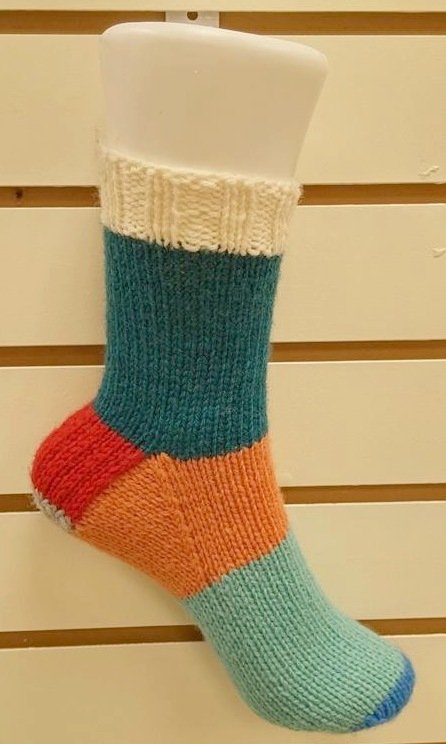 Thursday, April 4, 11, & 18 from 6-8 pm, $48
Craft: Knitting
Teacher: Wendy

Warm your toes with this class! Learn about the parts of a sock and the skills needed to make a perfectly fitted sock from cuff to toe. You'll learn techniques that apply to knitting of all types - including sweaters, gloves, even hats and shawls! Plus, handknit socks are more comfortable than any sock in any store!

Three 2-hour sessions






---
Intermediate Crochet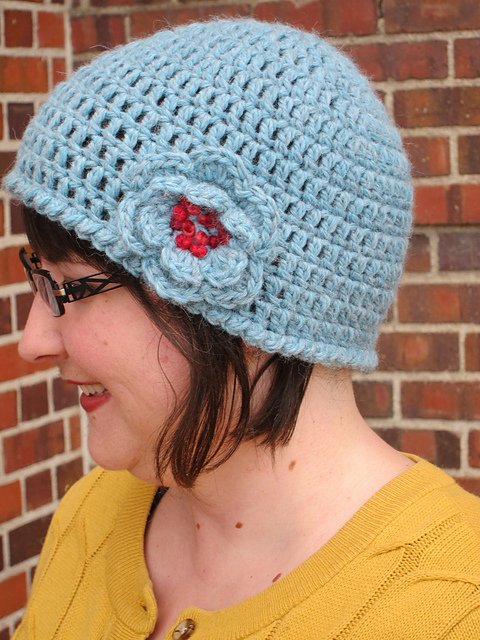 Saturday, April 6 & 13 from noon-2 pm, $33
Craft: Crochet
Teacher: Patrick

Take the next step in your crochet journey! Learn to increase and decrease (intentionally!) and crochet in the round while working Linda's Quick and Simple Hat Pattern.

Two 2-hour sessions






---
Brioche Basics


Sunday, April 7 & 14 from noon-2 pm, $33
Craft: Knitting
Teacher: Wendy

Brioche Stitch is all the rage right now! It makes a beautifully soft, puffy rib that just cries out to be snuggled. Many knitters find Brioche intimidating, but Wendy's here to simplify it and make it easy to understand.

The first session will start with basic Brioche Rib in a single color, then in two colors. In the second session, we'll learn to increase and decrease in Brioche and to read a Brioche chart while working a fun Brioche scarf or cowl.

Two 2-hour sessions


---
Knitting Workshop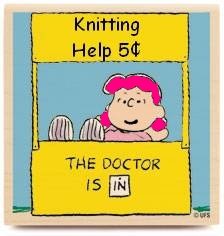 Each session is $18
Upcoming sessions,
Sunday, April 7 from 3-5 pm
Thursday, April 25 from 6-8 pm
Craft: Knitting
Teacher: Wendy

You know you love Wendy's tips and hints and wish she could help you with every project! Well, now she can! Bring your projects and we'll all learn together from each other's challenges. Make your knitting look professional and lose all your fears!

One 2-hour session




---
Six Months to be an EVEN BETTER Knitter! (aka SiMon II)


First class is Monday, April 8 from 6-8 pm, continuing on the 2nd and 4th Monday each month, $183
Craft: Knitting
Teacher: Wendy

If you've taken the original SiMonBeBeK class and are looking for a new challenge, this is the class for you! We're going to do 12 sessions again, but this time, we'll make a new accessory each time (cowls, hats, mitts, scarves) and take our techniques even further! You'll work a mobius cowl, more colorwork, really lacy lace, and MORE!

Twelve 2-hour sessions

THERE ARE STILL LOTS OF OPENINGS IN THIS CLASS!





---
Knitting: Weaving in Ends Invisibly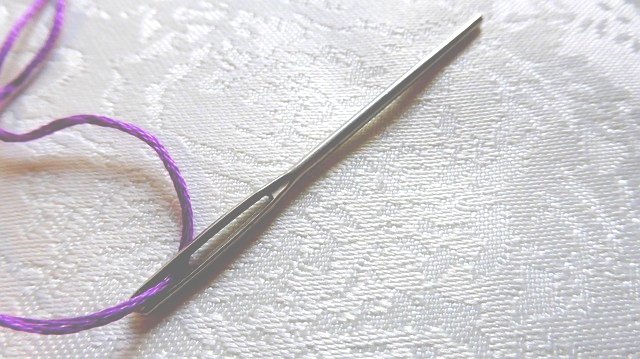 Tuesday, April 9 from 6-8 pm, $18
Craft: Knitting
Teacher: Wendy

Do your ends show? Do they worm their way to the front? Are you (gasp!) knotting them? Let Wendy teach you the better way to weave in and hide your ends so that they never come out and never show!

One 2-hour session



---
Sock Knitting: Find Your Favorite Heel


Monday, April 15, 29, & May 6 from 6-8 pm, $48
Craft: Knitting
Teacher: Wendy

Tired of just doing the same ol' heels over and over again? What's a peasant heel? Or a Dutch heel? Is there one that fits my foot better? In this class, you'll learn 6 different ways to knit heels, for fun, variety, and a better fit!

Three 2-hour sessions


---
We absolutely do not EVER want to spam you. If you don't want to get this newsletter, then we will take you off the list. No problem. No questions asked. There's an unsubscribe link below, or you can just call us.