Who You Calling a Micron?

---
---

A micron, abbreviated with the Greek letter µ (mu), is a thousandth of a millimeter.* It's used, as you may have guessed, to measure really small things - like the diameter of the fibers we knit, crochet, spin, and weave with! A red blood cell is about 5

µ in diameter.



Why does it matter? While humans can't easily see the difference between a 20 µ and a 30 µ fiber, we can definitely feel the difference. Finer fibers with a low micron measurement usually feel softer and smoother. Coarser fibers feel prickly or even itchy.

Fun Fact - most people who find wool garments itchy aren't actually allergic, they just have skin that's very good at sensing thick fibers. They usually don't find really fine wools, like those from Merino or Rambouillet sheep, to be itchy at all. (True wool allergies are rare but very serious, including a rash, peeling skin, and respiratory symptoms.)

Here are the micron measurements of many common fibers used to make yarns:
Human hair**— 60-80

µ


Merino Wool — 17-22

µ


Rambouillet wool — 20-26

µ


Corriedale wool — 24-31

µ


Romney wool — 31-40

µ


Generic wool — 25-28µ (most knitting yarn labeled simply "wool" is in this range)
(There are coarser wools used for outerwear fabrics and even coarser yet that are used for rugs)
Alpaca — 15-45µ (most sold for knitting yarns are under 25µ)
Cotton — 11-22

µ


Cashmere — less than 19

µ


Linen/Flax — 12-16

µ


Hemp — 16-50µ (yup, it's a huge range!)
Silk — 10-13

µ


Rayon — 11-22

µ


Acrylic — 15-25

µ




---
*science wants us to say micrometre/micrometer instead, but science doesn't always get it wants.
**okay, we don't make yarn with it usually, but it usually finds its way into your project nonetheless.
---
Shop News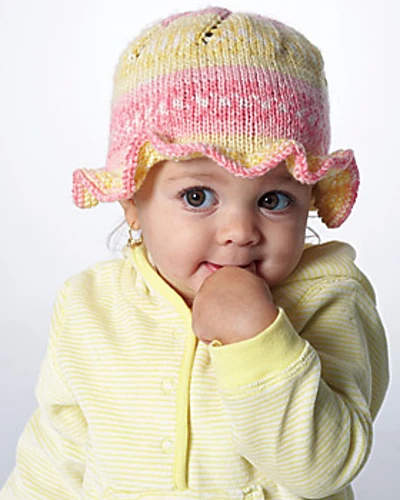 Featured Yarn and Pattern
Look at this adorable summer shawl that Caryn made using Apple Fiber's McIntosh yarn!

The pattern is called the Double Scoop Shawl (which makes me want ice cream NOW!) uses 3 colors of fingering-weight yarn. And you know that Caryn's always got great notes in her project! It's about $7 US ($9Canadian), available in-store or on Ravelry.

LYS day!
Yarnivore will be celebrating the 2nd annual LYS day (Local Yarn Store day) on Saturday, 4/27. This industry-wide celebration began as a way to encourage fiber fans to shop local and Yarnivore will thank its loyal fiber community with prizes and special deals. Stay tuned for more details!

We will be CLOSED on Easter Sunday, April 21

Other Upcoming Events
April 27 - Texas Yarn Lovers Event at Blue Mule Farm
May 16-19 - Cre8tive Escape to Fredericksburg with Ann BuddCre8tive Escape
Join knitting rockstars Isabell Kraemer and Ann Budd, and Saori weaver Kathy Utts for an amazing weekend of knitting and weaving on May 16-19 at the Hoffman Haus in historic Fredericksburg, TX. There are a few openings left for this exclusive retreat in mid-May. For more information, go to Cre8tive Escape to Fredericksburg.


---
What is a cable needle? It's a small double pointed knitting needle that is often bent into a U-shape or a hill-and-plain shape. To use it, you work up to the place where your cable will be, then slip the first set of stitches for your cable onto the cable needle, let the cable needle hang either in front (for a left-leaning twist) or in back (for a right-leaning twist) of the work, knit the second set of stitches for your cable off the regular needle, then pick up the cable needle and knit the slipped stitches off of the cable needle, thus making the sets of stitches switch places.

Do you have questions you'd like us to answer in The Tip Jar? Email your questions to us at info@yarnivoresa.net, with Tip Jar Question in the subject line.
---

Knitting: Weaving in Ends Invisibly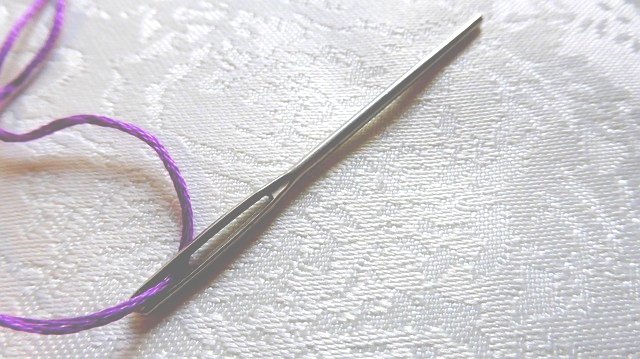 Tuesday, April 9 from 6-8 pm, $18
Craft: Knitting
Teacher: Wendy

Do your ends show? Do they worm their way to the front? Are you (gasp!) knotting them? Let Wendy teach you the better way to weave in and hide your ends so that they never come out and never show!

One 2-hour session


---
Sock Knitting: Find Your Favorite Heel


Monday, April 15, 29, & May 6 from 6-8 pm, $48
Craft: Knitting
Teacher: Wendy

Tired of just doing the same ol' heels over and over again? What's a peasant heel? Or a Dutch heel? Is there one that fits my foot better? In this class, you'll learn 6 different ways to knit heels, for fun, variety, and a better fit!

Three 2-hour sessions


---
Knitting: Top Tank Top


Wednesday, April 17, 24, and May 1 from 6-8 pm, $48
Craft: Knit
Teacher: Wendy

Use the Top Down Method to work a perfectly fitting sleeveless top. You can make it fitted and sexy or loose and flowy - whatever makes you feel ready to beat the summer heat! Also makes a great layering piece for our mild San Antonio winters.

Three 2-hour sessions



---
Beginning Rigid Heddle Weaving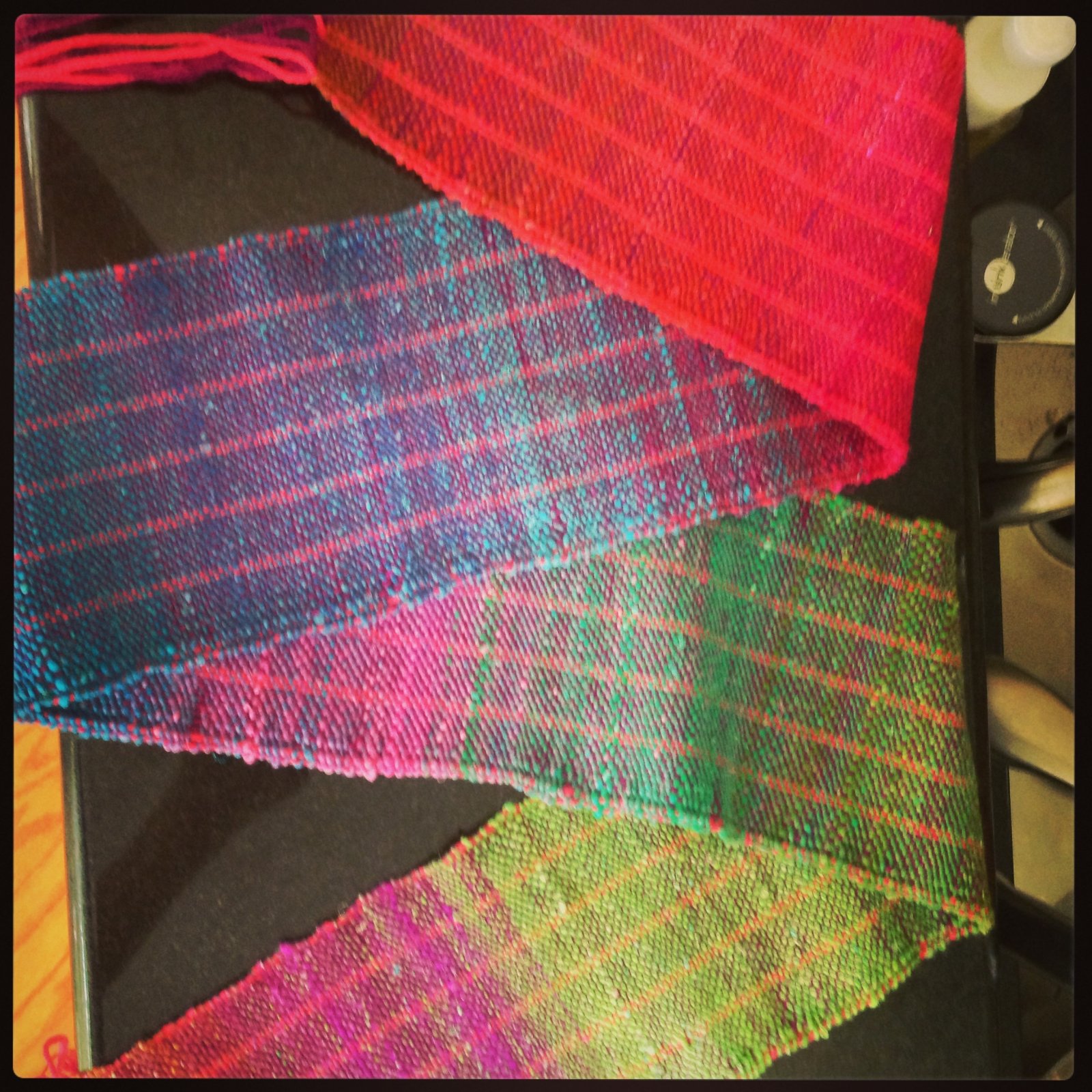 Saturday, April 20 from 10 am-4 pm, $48
Craft: Weaving
Teacher: Debbi

Learn the basics of weaving on a rigid heddle loom. We'll cover weaving terminology, direct warping, winding and managing shuttles, achieving a balanced weave and basic finishing techniques. As time allows, we'll discuss weaving drafts, yarn choices for weaving, pattern planning and alternate methods of warping.

One 6-hour session




---
Knitting: Intro to Entrelac


Tuesday, April 23 & 30 from 10 am-4 pm, $48
Craft: Kniting
Teacher: Wendy

It looks like strips of knitting woven together... But it's not. It's one layer worked as small triangles and rectangles and joined by Knitter Magic! Wendy will teach YOU the magic in this class! It's not nearly as hard as it looks!

Two 2-hour sessions


---
We absolutely do not EVER want to spam you. If you don't want to get this newsletter, then we will take you off the list. No problem. No questions asked. There's an unsubscribe link below, or you can just call us.