Heere Be Dragones!

---
---
Daenerys, the Mother of Dragons is back!

We loved last night's new episode and while we're waiting for the next episode, we thought we'd share some cool draconic patterns sure to set your hooks and needles on fire:

As always, click the photo or title to go to the Ravelry pattern page.
All patterns are either free or available through Yarnivore

Crochet
From right: Sunbow Dragon by Ella Kovalyova, Dragon Shawl by Spider Mambo, Dragon Tail Baby Sack by Fil Katia, Dragon Slippers (adult) by Bonita Patterns, Dragon Slipper Booties by Bonita Patterns


---


Shop News


Papillon KAL
Working on the Papillon shawl by yourself and needing some guidance? Although our KAL has started, we have room for drop-in support at a pro-rated cost. Join KAL leader Beate and fellow knitters Wednesdays or Sundays, 1-3p. $9 per 2-hour session.


Tools
Blue Q bags are fun ways to organize your stash, your tools, and your life! We've just gotten a huge order of Blue Q bags, all made from 95% recycled products and 1% of Blue Q's bag sales go to global environmental initiatives. Available in small to shopping bag sizes!

LYS day!


Local Yarn Shop Day is 4/27/19! Join us for yarn, food, prizes, and, uhh, did we mention yarn? :)




Other Upcoming Events
April 27 - Texas Yarn Lovers Event at Blue Mule Farm
May 16-19 - Cre8tive Escape to Fredericksburg with Ann Budd


---
Knitters: If you're doing a pattern with short rows, but all in garter stitch? Good news! You don't have to pick up the wraps because they won't show! This is why the wrap & turn short rows are the best for garter stitch.
(example patterns: Garter Stitch Baby Hat, Garter Stitch Mitts, Garter Stripe Table Mat, Color Affection Shawl)


---

Knitting: Top Tank Top


Wednesday, April 17, 24, and May 1 from 6-8 pm, $48
Craft: Knit
Teacher: Wendy

Use the Top Down Method to work a perfectly fitting sleeveless top. You can make it fitted and sexy or loose and flowy - whatever makes you feel ready to beat the summer heat! Also makes a great layering piece for our mild San Antonio winters.

Three 2-hour sessions

---
Beginning Rigid Heddle Weaving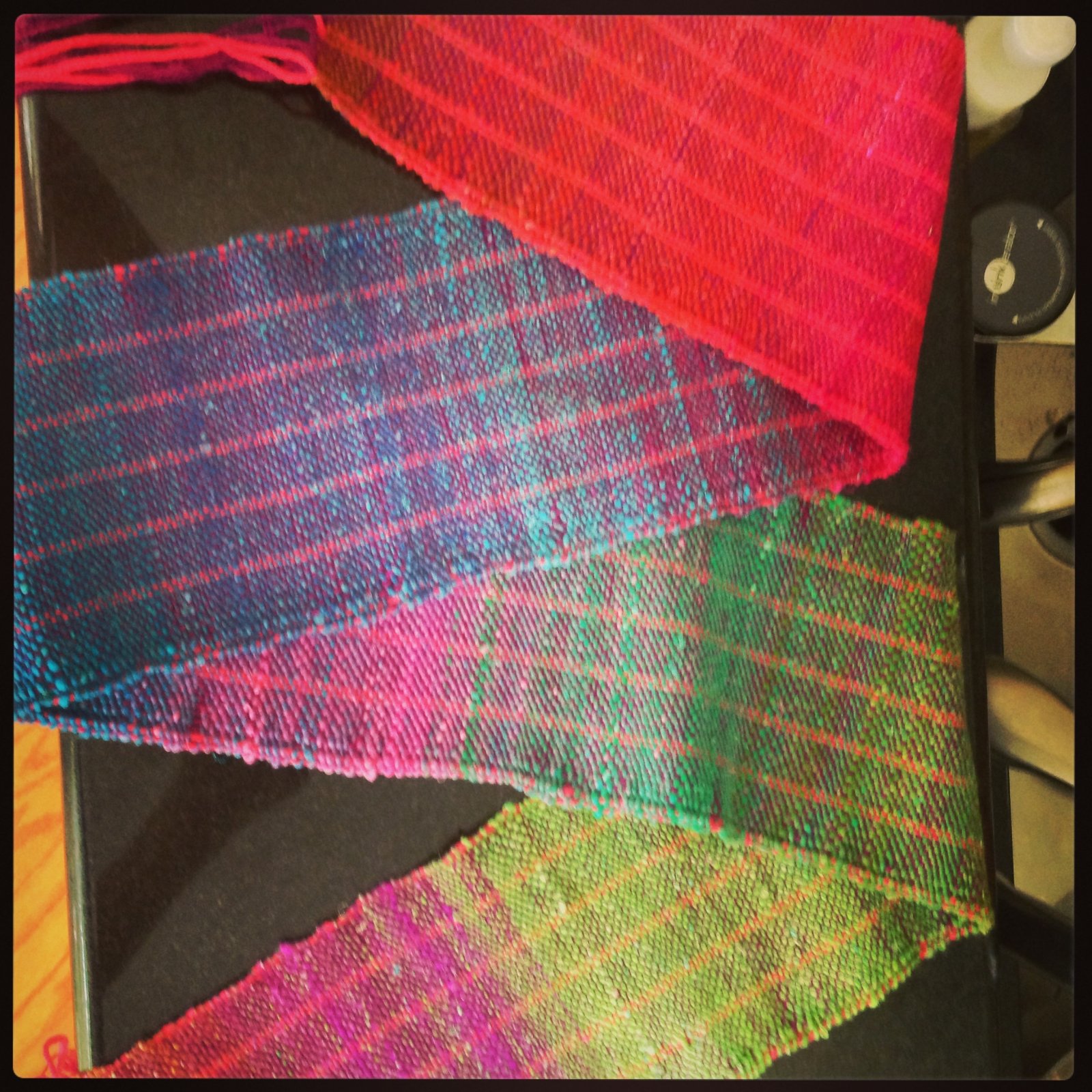 Saturday, April 20 from 10 am-4 pm, $48
Craft: Weaving
Teacher: Debbi

Learn the basics of weaving on a rigid heddle loom. We'll cover weaving terminology, direct warping, winding and managing shuttles, achieving a balanced weave and basic finishing techniques. As time allows, we'll discuss weaving drafts, yarn choices for weaving, pattern planning and alternate methods of warping.

One 6-hour session




---
Knitting: Intro to Entrelac


Tuesday, April 23 & 30 from 10 am-4 pm, $48
Craft: Knitting
Teacher: Wendy

It looks like strips of knitting woven together... But it's not. It's one layer worked as small triangles and rectangles and joined by Knitter Magic! Wendy will teach YOU the magic in this class! It's not nearly as hard as it looks!

Two 2-hour sessions


---
Knitting Workshop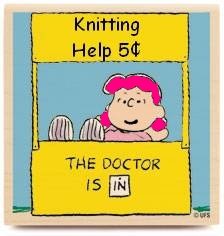 Each session is $18
Upcoming sessions,
Thursday, April 25 from 6-8 pm
Tuesday, May 7 from 6-8 pm
Sunday, May 19 from noon-2 pm
Craft: Knitting
Teacher: Wendy

You know you love Wendy's tips and hints and wish she could help you with every project! Well, now she can! Bring your projects and we'll all learn together from each other's challenges. Make your knitting look professional and lose all your fears!

One 2-hour session


---
Weaving: Finishing Techniques


Saturday, April 27 from 10 am-noon, $18
Craft: Weaving
Teacher: Debbi

Now that you've woven a perfect piece, how do you finish it? In this class, you'll learn to take your piece off the loom and finish it in a variety of ways including twisting fringe and braiding fringe (3- and 4-strand braiding). You'll also learn wet-finishing techniques to give your weaving a perfect finished hand and drape.

One 2-hour session


---
Weaving: Lace


Saturday, April 27 from 1-5 pm, $18
Craft: Weaving
Teacher: Debbi

Are you tired of plain weave? Although plain-weave can be very interesting, your rigid-heddle loom is capable of many other weave structures. One of the nicest, yet easiest to achieve is a simple lace weave. We'll get you started weaving a lace scarf in this class.

One 4-hour session


---
We absolutely do not EVER want to spam you. If you don't want to get this newsletter, then we will take you off the list. No problem. No questions asked. There's an unsubscribe link below, or you can just call us.