PARTAY for LYS DAY!

---
---
---
Shop News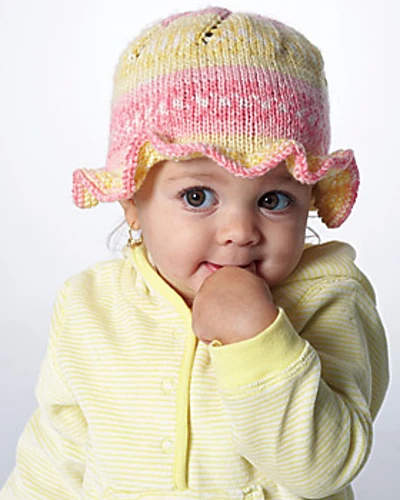 Featured Books!
We got some new books in today, and since we're HUGE nerds and bookworms, we have to show you our faves:
First, two kid's books:
Ned, the Knitting Pirate, in which Ned shows his fellow pirates the value of soft, fuzzy blankets and scarves.

Shall I Knit You a Hat, in which a young rabbit gets a warm hat to keep his ears warm and asks his mom to make warm things for his friends, too.
And for the grown-ups to learn from:
Other Upcoming Events
April 27 - Texas Yarn Lovers Event at Blue Mule Farm
May 16-19 - Cre8tive Escape to Fredericksburg with Ann Budd
Join knitting rockstars Isabell Kraemer and Ann Budd, and Saori weaver Kathy Utts for an amazing weekend of knitting and weaving on May 16-19 at the Hoffman Haus in historic Fredericksburg, TX. There are a few openings left for this exclusive retreat in mid-May.
---
Crochet: Which is better, holding your hook like a pencil or like a knife?
The answer is complicated. Firstly - does it affect the finished work? NO! You cannot pick up a crocheted piece and tell which way the crocheter held his or her hook.
But does it affect your hand health? Maybe. The pencil hold can cause your wrist to bend more, which we're told might be a factor in carpal tunnel syndrome. But overdoing it with either hold can also cause hand or wrist pain.
Bottom line: if it's starting to hurt to crochet, try changing the way you hold the hook, but also - take a break.
(ps. ergonomic hooks or handled hooks, like the Addi Swing Hooks or the Clover Soft Touch hooks can also relieve a lot of your hand pain! You can also get a comfort cushion for your favorite Bates or Boye hooks!)
---

Knitting: Intro to Entrelac


Tuesday, April 23 & 30 from 10 am-4 pm, $48
Craft: Knitting
Teacher: Wendy

It looks like strips of knitting woven together... But it's not. It's one layer worked as small triangles and rectangles and joined by Knitter Magic! Wendy will teach YOU the magic in this class! It's not nearly as hard as it looks!

Two 2-hour sessions


---
Knitting Workshop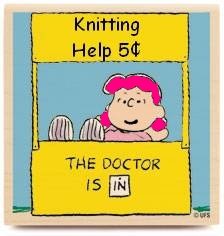 Each session is $18
Upcoming sessions,
Thursday, April 25 from 6-8 pm
Tuesday, May 7 from 6-8 pm
Sunday, May 19 from noon-2 pm
Craft: Knitting
Teacher: Wendy

You know you love Wendy's tips and hints and wish she could help you with every project! Well, now she can! Bring your projects and we'll all learn together from each other's challenges. Make your knitting look professional and lose all your fears!

One 2-hour session




---
Weaving: Finishing Techniques


Saturday, April 27 from 10 am-noon, $18
Craft: Weaving
Teacher: Debbi

Now that you've woven a perfect piece, how do you finish it? In this class, you'll learn to take your piece off the loom and finish it in a variety of ways including twisting fringe and braiding fringe (3- and 4-strand braiding). You'll also learn wet-finishing techniques to give your weaving a perfect finished hand and drape.

One 2-hour session


---
Weaving: Lace


Saturday, April 27 from 1-5 pm, $33
Craft: Weaving
Teacher: Debbi

Are you tired of plain weave? Although plain-weave can be very interesting, your rigid-heddle loom is capable of many other weave structures. One of the nicest, yet easiest to achieve is a simple lace weave. We'll get you started weaving a lace scarf in this class.

One 4-hour session


---
Beginning Knitting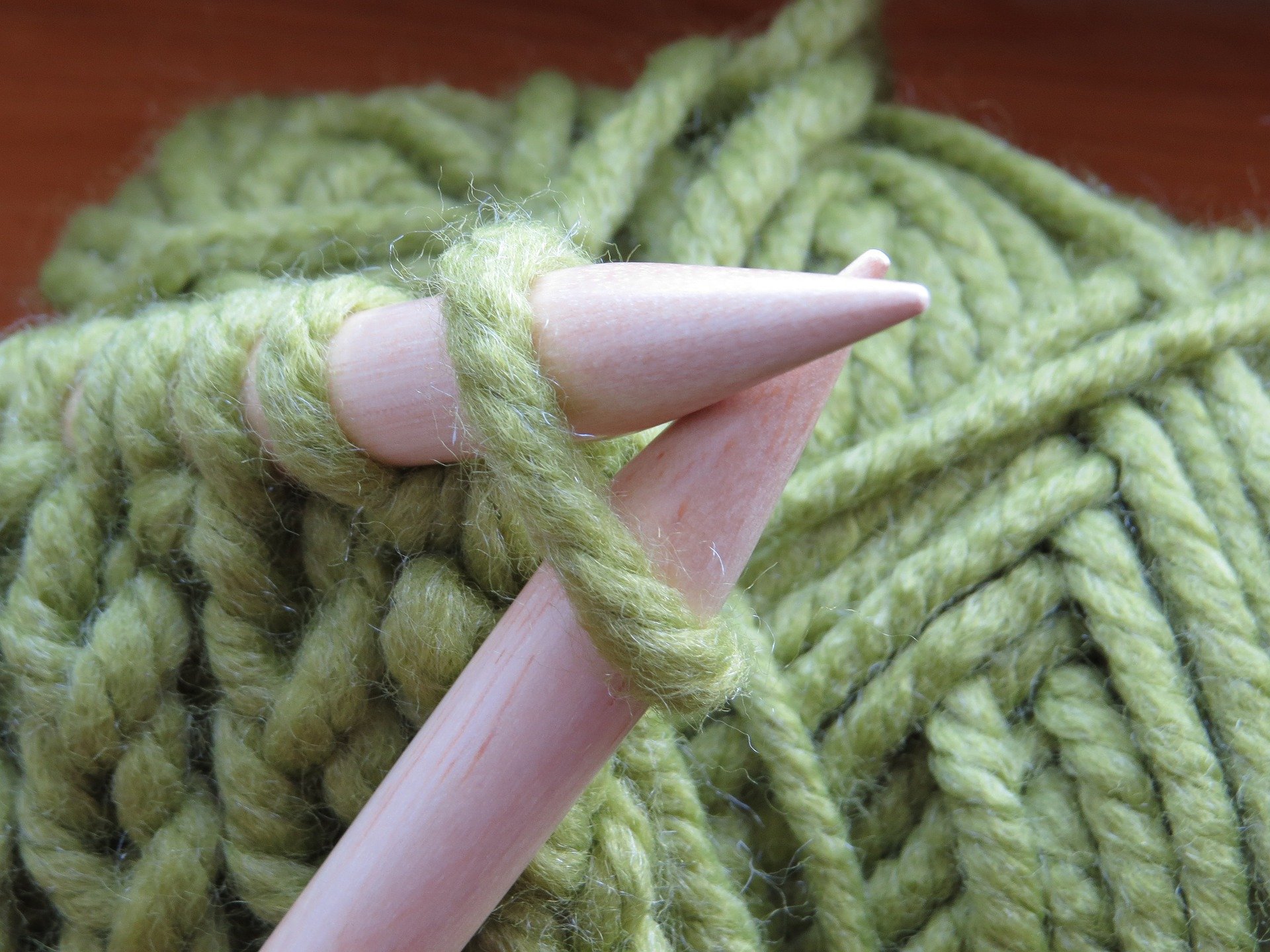 Thursday, May 2 & 9 from 6-8 pm, $33
Craft: Knitting
Teacher: Wendy

Learn the basics and get yourself knitting! In this class you will learn how to cast on, knit, purl, and bind off. You'll also learn how to combine knitting and purling to create different stitch patterns and textures, common knitting terms, and the basics of reading a pattern

Two 2-hour sessions



---
Beginning Crochet


Saturday, May 4 & 11 from noon-2 pm, $33
Craft: Crochet
Teacher: Patrick

In this beginner level class, learn to make the basic stitches used in almost all crochet projects. Students will learn to make a foundation chain, single crochet (sc), half double crochet (hdc) and double crochet (dc).

Two 2-hour sessions




---
Intermediate Tunisian Shawl


Saturday, May 4 & 11 from 3-5 pm, $33
Craft: Crochet
Teacher: Patrick

Make a beautiful triangle shaped shawlette using tunisian crochet techniques! You'll learn to increase, work yarn overs (for decorative touches, not increasing), tunisian double crochet and front post single crochet, and a decorative edging.

Two 2-hour sessions



---
Knitting: Weaving in Ends Invisibly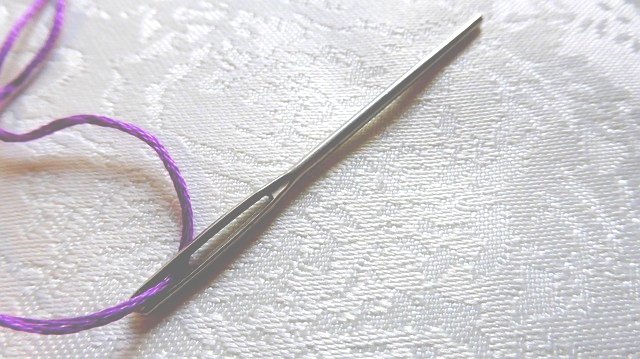 Sunday, May 5 from noon-2 pm, $18
Craft: Knitting
Teacher: Wendy

Do your ends show? Do they worm their way to the front? Are you (gasp!) knotting them? Let Wendy teach you the better way to weave in and hide your ends so that they never come out and never show!

One 2-hour session


---
Field of Seams


Sunday, May 5 from 3-5 pm, $33
Craft: Knitting
Teacher: Wendy

We all love to knit, but hate to sew the pieces together! Not any more. Learn the secrets to perfect finishing – nearly invisible seams, picking up the perfect number of neckline stitches (without counting!) and much, much more. There is homework for this class – please click the link in the title and look at the class requirements!

Two 2-hour sessions


---
We absolutely do not EVER want to spam you. If you don't want to get this newsletter, then we will take you off the list. No problem. No questions asked. There's an unsubscribe link below, or you can just call us.