A Mother-lode of news!

---
---
Happy Mothers Day to all of you who are mothers, who have mothers, who aspire to be mothers, who've lost mothers, and to those who have loved us like mothers. Thank you to those who gave birth, those who adopted, those who have given a mother's love to a child (or adult) who needed it. We wish peace to those whose children live on only in their families' hearts and we rejoice with those whose children are at their side.

May you have a joyful, peaceful, and loving Mothers Day with those you love.


---
Yarnivore will be closed this Sunday, May 12 so that our staff can spend time with their families.
We'll be back on Monday, May 13 so that we can spend time with all y'all!

---
Shop News
Featured Yarn and Patterns!
Here's a unique new yarn from Cascade - Paradigm Shift is a 100% cotton, worsted weight yarn with long, and I do mean LLLLLOOOOOOONNNNGGG color runs! The color run is actually a little longer than the yardage in the 200 g/371 yd cake. This means that in a project needing less than that, like many accessories, you won't have a repeat at all. If you want to do a larger project needing 2 or more, you'll want to make sure you get cakes where the outside of one matches the inside of the next.

Here are some lovely one-skein shawls perfect for Paradigm:

Mothers Day Gift Ideas
In addition to yarn, Mom may like some of these (some are even good for non-yarny moms):
Yarn bowls




Project bags

Needle/Hook Sets

Tees

Mugs

Wine Glasses

AND MORE - including Gift Cards!
Other Upcoming Events
May 16-19 - Cre8tive Escape to Fredericksburg with Ann BuddCre8tive Escape
Join knitting rockstars Isabell Kraemer and Ann Budd, and Saori weaver Kathy Utts for an amazing weekend of knitting and weaving on May 16-19 at the Hoffman Haus in historic Fredericksburg, TX. There are a few openings left for this exclusive retreat in mid-May. For more information, go to Cre8tive Escape to Fredericksburg.
May 25 - Lone Star Fiber Arts Trunk Show - Amanda, a San Antonio local and all-around GREAT person, will bring her dyerly magic to Yarnivore, with beautiful yarn, as well as handmade bags and other fun! Save the date!
---
Did you know that your shirt affects the yarn you buy? Because your shirt is ALWAYS in your peripheral vision (unless you're looking straight UP), the color of the shirt will worm its way into your yarn purchasing decisions. So - we suggest wearing a shirt you actually LIKE when you buy yarn.
---

Knitting Workshop with Wendy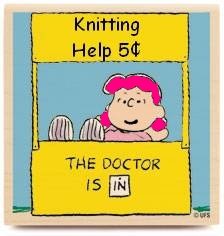 Each session is $18
Upcoming sessions,
Tuesday, May 7 from 6-8 pm
Sunday, May 19 from noon-2 pm
Craft: Knitting
Teacher: Wendy

You know you love Wendy's tips and hints and wish she could help you with every project! Well, now she can! Bring your projects and we'll all learn together from each other's challenges. Make your knitting look professional and lose all your fears!

One 2-hour session




---
Knitting: Fixing Mistakes


Wednesday, May 8 from 6-8 pm, $23
Craft: Knitting
Teacher: Wendy

Dropped stitches, purling when you wanted to knit, unwanted increases, decreases, and yarn overs – we've all done them at some point in our knitting. Learn how to fix these mistakes and overcome your fear of ripping down and ripping out!

One 2-hour session







---
Intermediate Knitting



Tuesday, May 14, 21, and 28 from 6-8 pm, $48
Craft: Knitting
Teacher: Wendy

In this class you will learn to increase and decrease, to knit in the round, to read a knitting pattern, and some fun new stitch patterns. FREE patterns are included for a hat, a baby blanket, felted coasters and more. By the end of class, you will have a finished hat, knit seamlessly in the round!

Three 2-hour sessions






---
Easy Breezy Summer Tee-Zee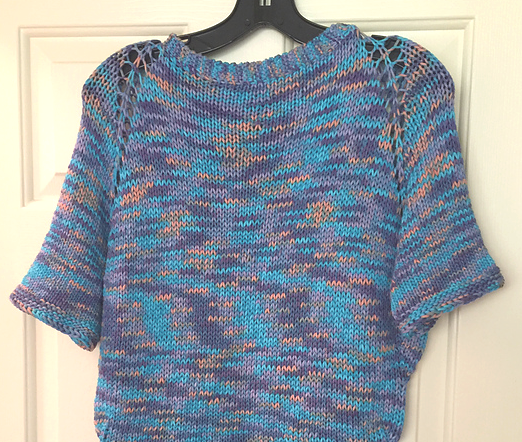 Wednesday, May 15, 22, & 29 from 6-8 pm, $48
Craft: Knitting
Teacher: Wendy

Knit something breezy and comfortable for the summertime, and get a simple intro to top-down knitting with this fun class. You'll also learn to graft garter stitch for the neckline, and you can choose your sleeve length – cap sleeve, short sleeve, or elbow length. Also a good refresher if you've tried top-down knitting before. Looks really cute in either solid or variegated yarns.

Three 2-hour sessions




---
Toe-Up Socks: Knit and Fit the Foot First!


Thursday, May 16, 30, & June 6 from 6-8 pm, $48
Craft: Knitting
Teacher: Wendy

Learn to make socks from the toes up, so you always have enough yarn to cover your feet! This worsted weight sock is thick and warm, perfect for wearing around the house, or as a boot sock. You don't need to have any sock knitting experience. Make them look fancy, if you like, by using a self-striping yarn, like we did for the pair in the photo! (Also, if you hate swatching, these are the socks for you!)

Three 2-hour sessions






---
Beginning Rigid Heddle Weaving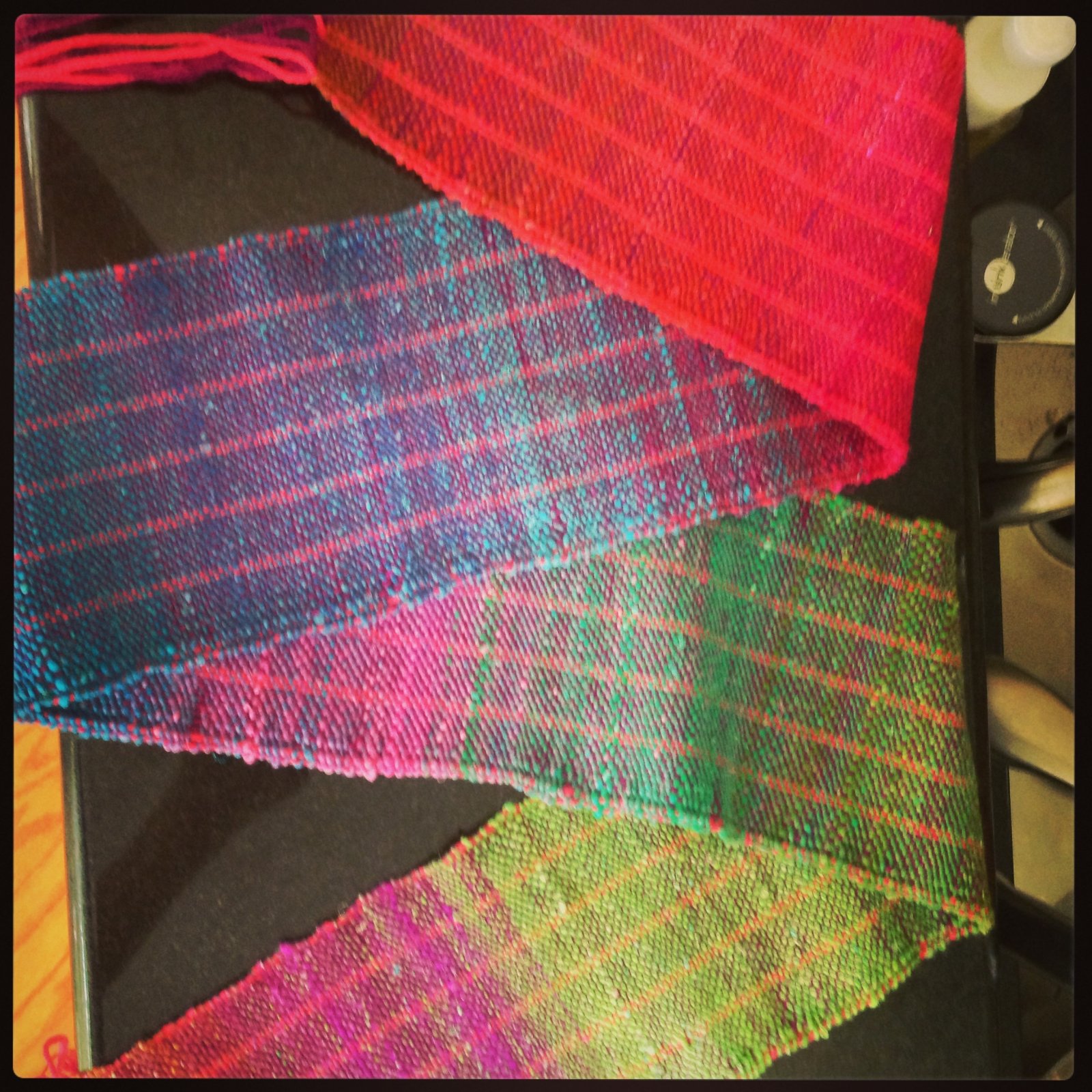 Saturday, May 18 from 10 am-4 pm, $48
Craft: Weaving
Teacher: Debbi

Learn the basics of weaving on a rigid heddle loom. We'll cover weaving terminology, direct warping, winding and managing shuttles, achieving a balanced weave and basic finishing techniques. As time allows, we'll discuss weaving drafts, yarn choices for weaving, pattern planning and alternate methods of warping.

One 6-hour session




---
We absolutely do not EVER want to spam you. If you don't want to get this newsletter, then we will take you off the list. No problem. No questions asked. There's an unsubscribe link below, or you can just call us.