Let There Be Light!

---
---

If you've been in the shop the last few days, you may have noticed that things are a bit brighter here at Yarnivore. There's a good reason for that - we have upgraded the ceiling fixtures. Now, instead of flickering fluorescents that aren't all the same color, we now have bright white LEDs throughout the store. This has eliminated almost all of the dark spots in the shop - the classroom and clearance areas are a LOT brighter. Because the new lights are daylight-colored, all the yarn and goodies show in their true colors, as well. Plus, they're more energy efficient, so our wallet loves them, too. Come in and check out our bright new look!


---
Shop News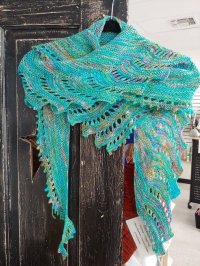 Customer Favorite Pattern!
Last week we asked if y'all had any cool pattern ideas and you gave us some GREAT ones! This idea is from "A" (who prefers to stay anonymous): The Close to You shawl by Justyna Lorkowska was designed especially for hand-dyed yarn (the story on Ravelry is super sweet!). This is a great one to make with that special hand-dyed skein you have in your stash - or come check out some of the hand-dyed yarns here in the shop.
The one at right is made with Cheshire Cat in color #308
Here's the link to submit a pattern idea!

Other Upcoming Events
June 15 - Spinners and Weavers Monthly Meet-Up at Yarnivore
June 29 - Crafting My Chaos Trunk Show



---
We've been asked why Addi Turbo needles are special - why are they "turbo?" Addi Turbos are made a seamless piece of brass tubing, then plated with nickel. They're made blunt-tipped on purpose to help prevent splitting stitches, and the nickel coating makes them slicker than other metal needles.

Do they actually knit faster than other needles? Well, they won't make a slow knitter into a speed demon, and like all metal needles, they're a bit too slippery for a really loose knitter, but for a moderate or tight knitter working stockinette or garter stitch? Yes, they probably will speed you up a little, but not nearly as much as regular daily knitting will.

---

Knit and Crochet Workshop with Beate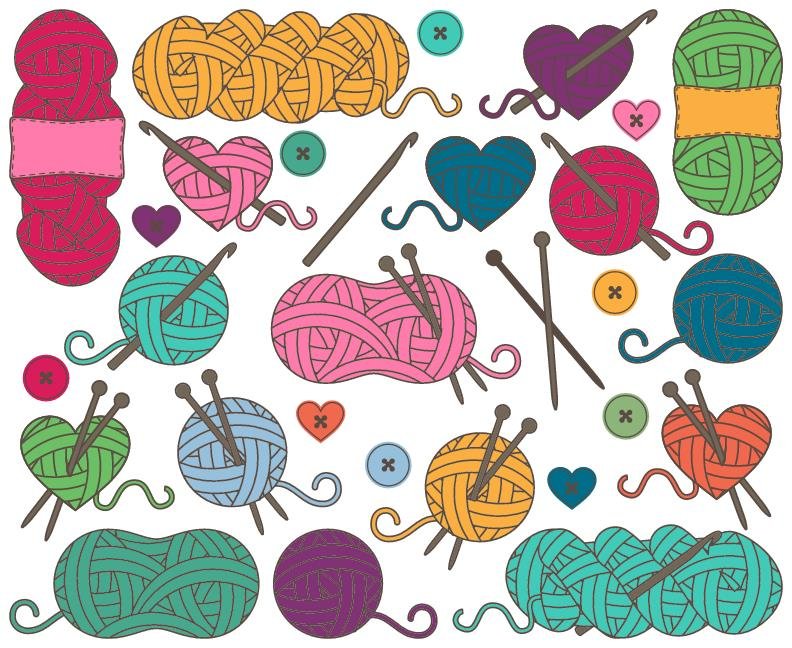 EVERY Thursday from 1-3 pm, $18 per session
Craft: Knitting
Teacher: Beate

Need help with a project or technique? This 1-session class is a great way to get help and see what others are working on! Beate will help with reading patterns, reinforcing techniques, and building your confidence. Beate can assist with either knitting or crochet projects.

One 2-hour session




---

Saturday, June 1 & 8 from noon-2 pm, $33
Craft: Crochet
Teacher: Patrick

In this beginner level class, learn to make the basic stitches used in almost all crochet projects. Students will learn to make a foundation chain, single crochet (sc), half double crochet (hdc) and double crochet (dc).

Two 2-hour sessions




---
Intermediate Tunisian Crochet Hat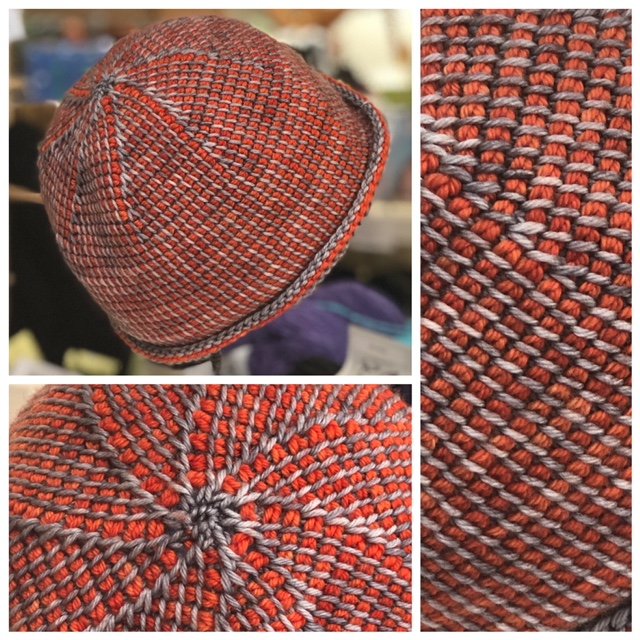 Saturday, June 1 & 8 from 3-5 pm, $33
Craft: Crochet
Teacher: Patrick

Want to advance your Tunisian crochet skills? Learn how to crochet Tunisian-style with two colors and in the round. You'll use a double-ended crochet hook and two colors of yarn to make a hat – so many possibilities!

Two 2-hour sessions






---
Beginning Knitting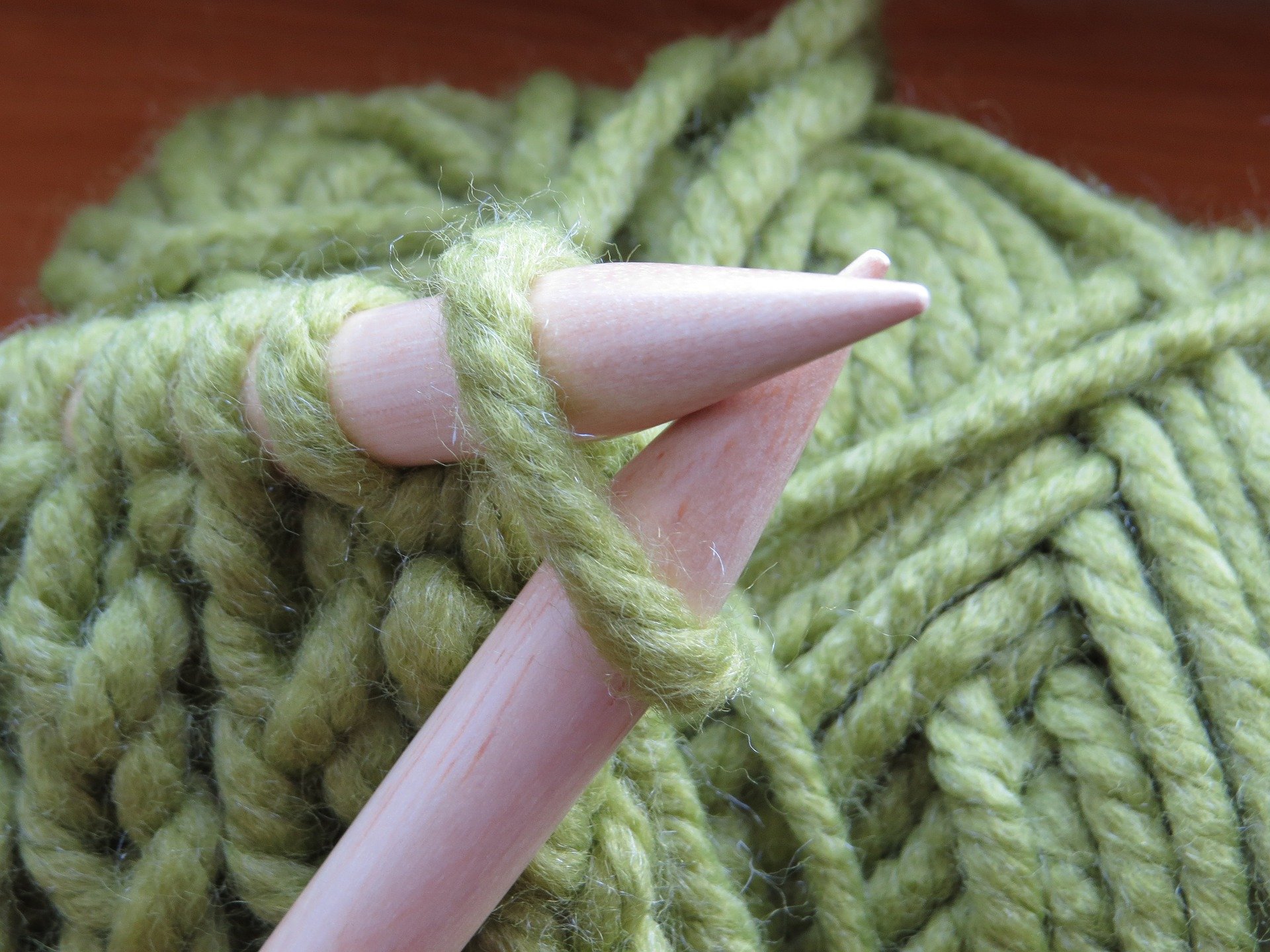 Sunday, June 2 & 9 from noon- 2 pm, $33
Craft: Knitting
Teacher: Wendy

Learn the basics and get yourself knitting! In this class you will learn how to cast on, knit, purl, and bind off. You'll also learn how to combine knitting and purling to create different stitch patterns and textures, common knitting terms, and the basics of reading a pattern

Two 2-hour sessions



---
Knitting Workshop with Wendy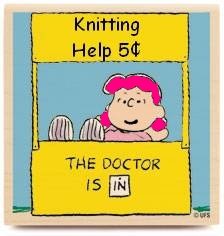 Each session is $18
Upcoming sessions,
Sunday, June 2 from 3-5 pm
Monday, June 17 from 6-8 pm
Craft: Knitting
Teacher: Wendy

You know you love Wendy's tips and hints and wish she could help you with every project! Well, now she can! Bring your projects and we'll all learn together from each other's challenges. Make your knitting look professional and lose all your fears!

One 2-hour session




---
Seamless Baby Booties


Monday, June 3 & 10 from 6-8 pm, $33
Craft: Knitting
Teacher: Wendy

Learn to make adorable booties that will stay on! No seams to annoy li'l cute feet, either. Make several and have them on hand when your next baby shower invitation arrives!

Two 2-hour sessions






---
Two-at-a-Time Top Down Socks


Tuesday, June 4, June 18, and July 2 from 6-8 pm, $48
Craft: Knitting
Teacher: Wendy

Want to knit both your socks at the same time, but prefer the fit of top-down socks? We can do that! We'll do a classic top down sock, but with an optional pattern on the leg, with flap-and-gusset heel and a kitchener'd toe. Wendy will even teach you the Kitchener Stitch song!

Three 2-hour sessions




---
Crochet A Long: Sea Breeze Blanket


Choose Sundays (starting June 2) or Wednesdays (starting June 5) from 1-3 pm, $25
Craft: Crochet
Teacher: Beate

CAL (Crochet-A-Long) Leader Beate will hold weekly sessions for CAL participants, including either a weekday (Wed 1-3p) or weekend (Sun 1-3p) option. Meet ups begin June 2 (Sundays) or June 5 (Wednesdays), 1-3p.

Three 2-hour Crochet-A-Long



---
Knitting: My First Top Down Sweater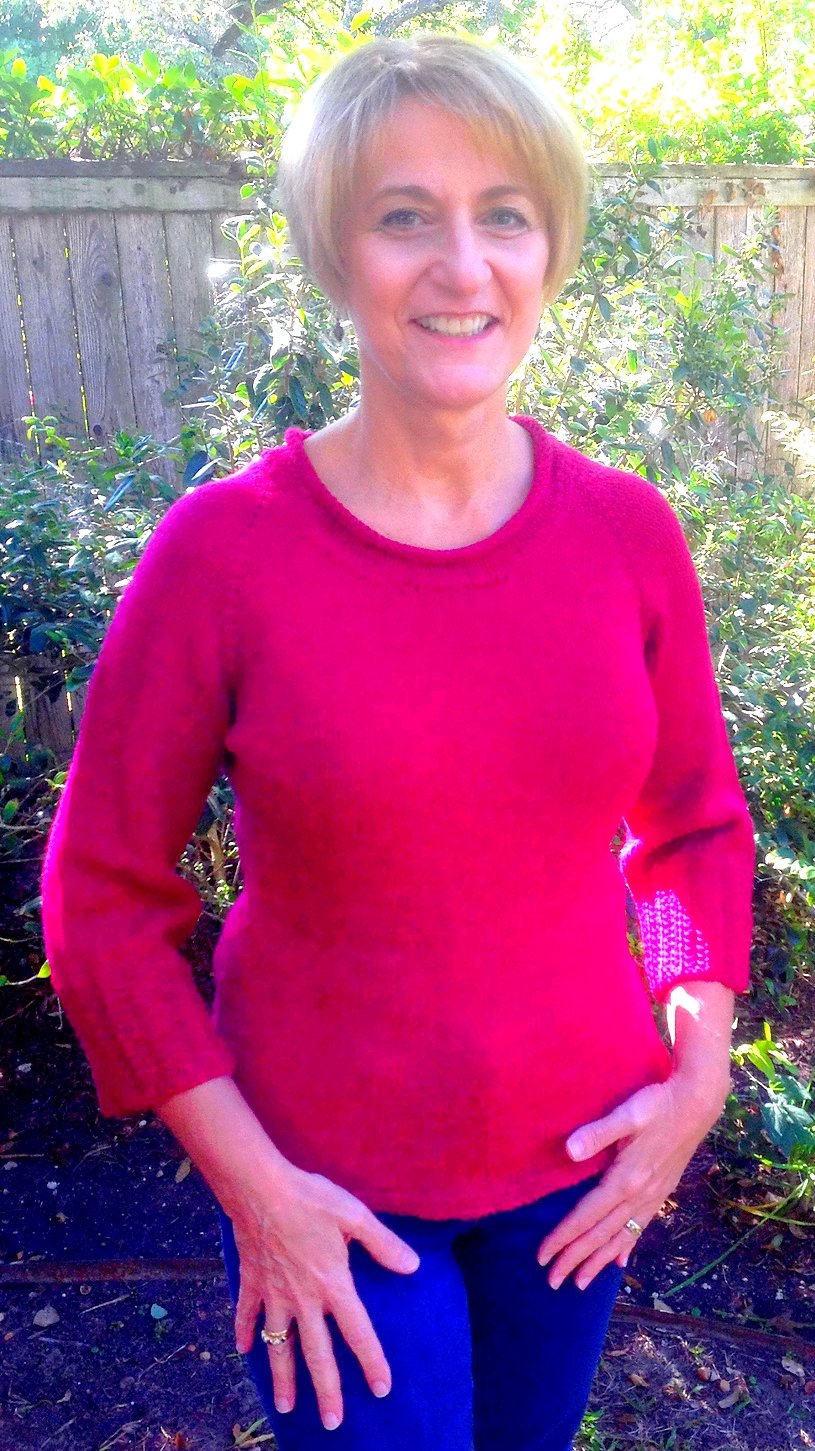 Wednesday, June 5, 12, 19, & 26 from 6-8 pm, $63
Craft: Knit
Teacher: Wendy

Perfect Fit From The Top Sweater Series

This is the basic top down sweater that works for EVERY body!

Learn to make a perfectly-fitted top-down sweater, with your choice of sleeve and neckline, in your favorite yarn. You'll learn to take charge of your knitting, to convert any pattern to knit in the round, to knit seamlessly and to fit your own figure! You can make it light and short-sleeved for the summer, or heavy and warm – your choice!

Four 2-hour sessions




---
Start Well, End Well: the Best Cast-ons and Bind-offs


Thursday, June 6 & 13 from 6-8 pm, $33
Craft: Knit
Teacher: Wendy

Is your bind-off always too tight? Or is it loose, but sloppy? Do you wonder what to do when the pattern calls for a provisional cast-on? Then this is the class for you! We'll learn all this, plus decorative, stretchy, stable, and even invisible cast-ons and bind-offs. Make your finished items look handmade, not homemade!

Two 2-hour sessions



---
We absolutely do not EVER want to spam you. If you don't want to get this newsletter, then we will take you off the list. No problem. No questions asked. There's an unsubscribe link below, or you can just call us.