Random Acts of... Monsters?

---
---
"Kindness is never wasted." - Sylvain Reynard*
"Kindness welcomes people. It honours a person's humanity and dignity. It says, "You are worthwhile and valuable, just as you are." - Sylvain Reynard
If there's one thing we can all agree on, it's that the world could use more joy! We've found an easy way for you to help spread some joy in the world.

Toy knitter and designer BeLinda Creech has started a project meant to bring smiles to faces everywhere. You're invited to join her Monster Drop Project - and you can get the pattern for free on Ravelry! We can even print it for you!

Once you have the pattern, knit up your monster (Wendy did the one pictured with leftover bouclé yarn), label it so that people know it's theirs to keep (preferably including #monsterdrop), and leave it somewhere out in the world for people to find. Maybe it'll be found by a kid needing a new friend, someone who's lost a job, or just someone who needed a smile that day.

Wendy's monster will be dropped on a San Antonio Via Bus (her son's a bus driver). Others have already been dropped at malls, grocery store shopping carts, coffee shops, and more!

Don't knit? That's okay, there's also a crochet version!

*Author Reynard supports charities like Covenant House, whose doors are open to offer unconditional love and respect to street kids.


---
Shop News
Patterns we're liking right now
— The Sommer Regn sweater by Renate Yerkes, $7 in-store or on Ravelry.

— Sandshore sweater by Alicia Plummer, $6.25 in-store or on Ravelry (pictured)

— Sweet Bunting baby sweater by Laura Chau, $6.25 in-store or on Ravelry

— C3 Crochet Crop Cardigan by Monica Welle Brown, free (!) in-store or on Ravelry

Other Upcoming Events
June 15 - Spinners and Weavers Monthly Meet-Up at Yarnivore
June 29 - Crafting My Chaos Trunk Show



---
Ever wonder how we pick patterns to share? Sometimes a Yarnivore staff member has made them or loves the designer, sometimes a Yarnivore customer shares it with us, and sometimes we come across it while daydreaming on Ravelry. If it's something we like on Ravelry, we check out other makers' (crocheters' or knitters') comments. If there are a ton of positive comments from other makers, we figure it's a pretty well written pattern.
---

Knit and Crochet Workshop with Beate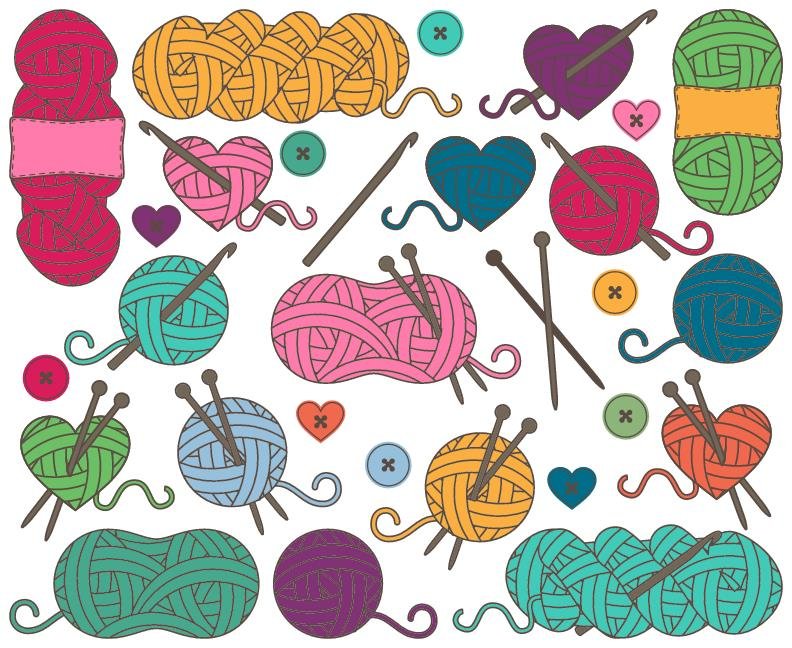 EVERY Thursday from 1-3 pm, $18 per session
Craft: Knitting
Teacher: Beate

Need help with a project or technique? This 1-session class is a great way to get help and see what others are working on! Beate will help with reading patterns, reinforcing techniques, and building your confidence. Beate can assist with either knitting or crochet projects.

One 2-hour session




---
Multishaft Weaving


Saturday, June 15 from 10 am-4 pm, $48
Craft: Weaving
Teacher: Debbi

Ready to learn more about weaving? This class is designed for students with some weaving knowledge (e.g., rigid heddle weaving). Students will learn indirect warping, threading a multi-shaft loom, and basic drafts.

One 2-hour session



---
Knitting Workshop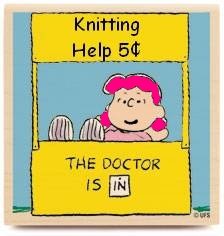 Each session is $18
Upcoming sessions,
Monday, June 17 from 6-8 pm
Monday, July 1 from 6-8 pm
Sunday, July 21 from 3-5 pm
Craft: Knitting
Teacher: Wendy

You know you love Wendy's tips and hints and wish she could help you with every project! Well, now she can! Bring your projects and we'll all learn together from each other's challenges. Make your knitting look professional and lose all your fears!

One 2-hour session




---
Intarsia Baby Hat


Thursday, June 20 & 27 from 6-8 pm, $33
Craft: Knit
Teacher: Wendy

Learn to do intarsia in the round while you make a cute color-blocked baby hat! You'll also learn a beautiful and stretchy invisible cast-on. This class is also a prerequisite for the Intarsia Sock Class!

Two 2-hour sessions





---
Beginning Rigid Heddle Weaving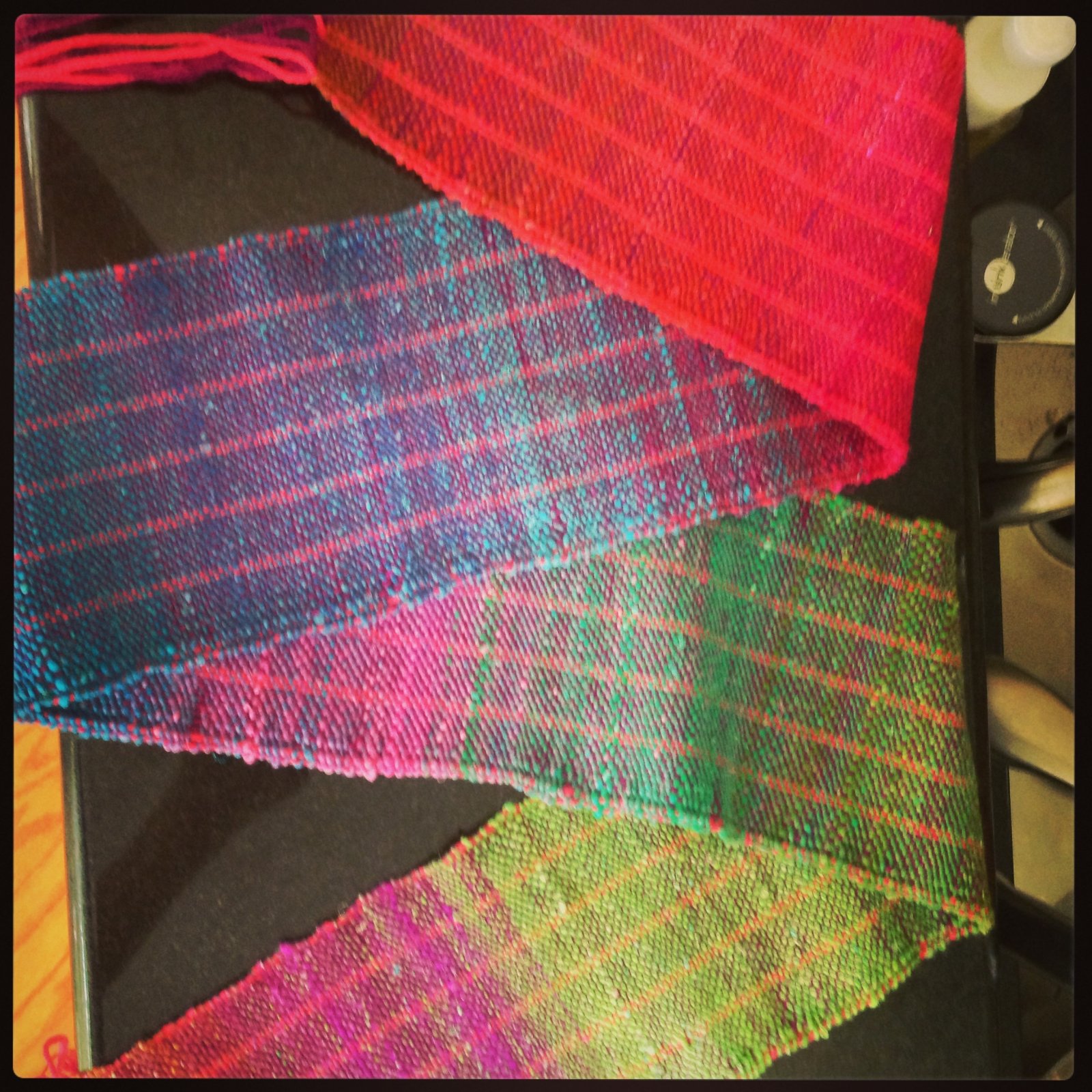 Saturday, June 22 from 10 am-4 pm, $48
Craft: Weaving
Teacher: Debbi

Learn the basics of weaving on a rigid heddle loom. We'll cover weaving terminology, direct warping, winding and managing shuttles, achieving a balanced weave and basic finishing techniques. As time allows, we'll discuss weaving drafts, yarn choices for weaving, pattern planning and alternate methods of warping.

One 6-hour session




---
Intermediate Knitting



Sunday, June 23, 30, and July 7 from noon-2 pm, $48
Craft: Knitting
Teacher: Wendy

In this class you will learn to increase and decrease, to knit in the round, to read a knitting pattern, and some fun new stitch patterns. FREE patterns are included for a hat, a baby blanket, felted coasters and more. By the end of class, you will have a finished hat, knit seamlessly in the round!

Three 2-hour sessions






---
Knitting: Fixing Mistakes


Monday, June 24 from 6-8 pm, $23
Craft: Knitting
Teacher: Wendy

Dropped stitches, purling when you wanted to knit, unwanted increases, decreases, and yarn overs – we've all done them at some point in our knitting. Learn how to fix these mistakes and overcome your fear of ripping down and ripping out!

One 2-hour session







---
We absolutely do not EVER want to spam you. If you don't want to get this newsletter, then we will take you off the list. No problem. No questions asked. There's an unsubscribe link below, or you can just call us.