Are you ready for the HOLIDAYS?

---
---
There are only 26 weeks until Christmas and 24 weeks until Hanukkah! Yeah, it seems like it's half a year away, but that's ONLY HALF A YEAR! You know how every year, you think to yourself, "Next year, I'll start sooner"? It's sooner right now!

To help you get a head start on your Holiday knitting and crochet, we have holiday-appropriate classes throughout the month of July, including holiday decor and gift ideas. We'll also feature Holiday patterns in the newsletter all month long.


Click here to look at our Christmas in July Classes!


---
---

---
Shop News


Featured Notion
Looking for a lovely project bag? Maybe one that doubles as delicates/laundry bag or way to pack your garments easier? And you can use it as a couch pillow (it's not stash, it's decor)! Check out the GoKnit Pillow bags. Made of organza with a zipper close, we test washed one and it came through beautifully! The three sizes hold a significant amount of yarn (Sm/800g, Med/1,000-1,200g, Lg/1,600g). We've got them in platinum, champagne, and violet. Lovely AND functional, whoot!

Yarn Carnival Trunk Show Canceled
We're sorry to have to announce that the planned trunk show this weekend is canceled due to unavoidable circumstances. Thank you for your support of our vendors!
Regular and Upcoming Events
Every Tuesday at 1 pm - Yarnivorphans Meet-up at the Garden Tea Lounge
1st and 3rd Fridays - Friday Night Cravings here at Yarnivore
Thursday, July 4 - CLOSED for Independence Day
Saturday, July 27 - EuphoriaKnits Trunk Show

---
HOLIDAY COUNTDOWN!
Weeks until Christmas: 25

Weeks until Hanukkah: 24
---
The Tip Jar

Here's another storage idea for circular needles: Before putting them away, wind the cord around your hand, then "sew" one point through the loop of cord, sew it through again, and the needle will stay looped for easy storage.


---

Beginning Knitting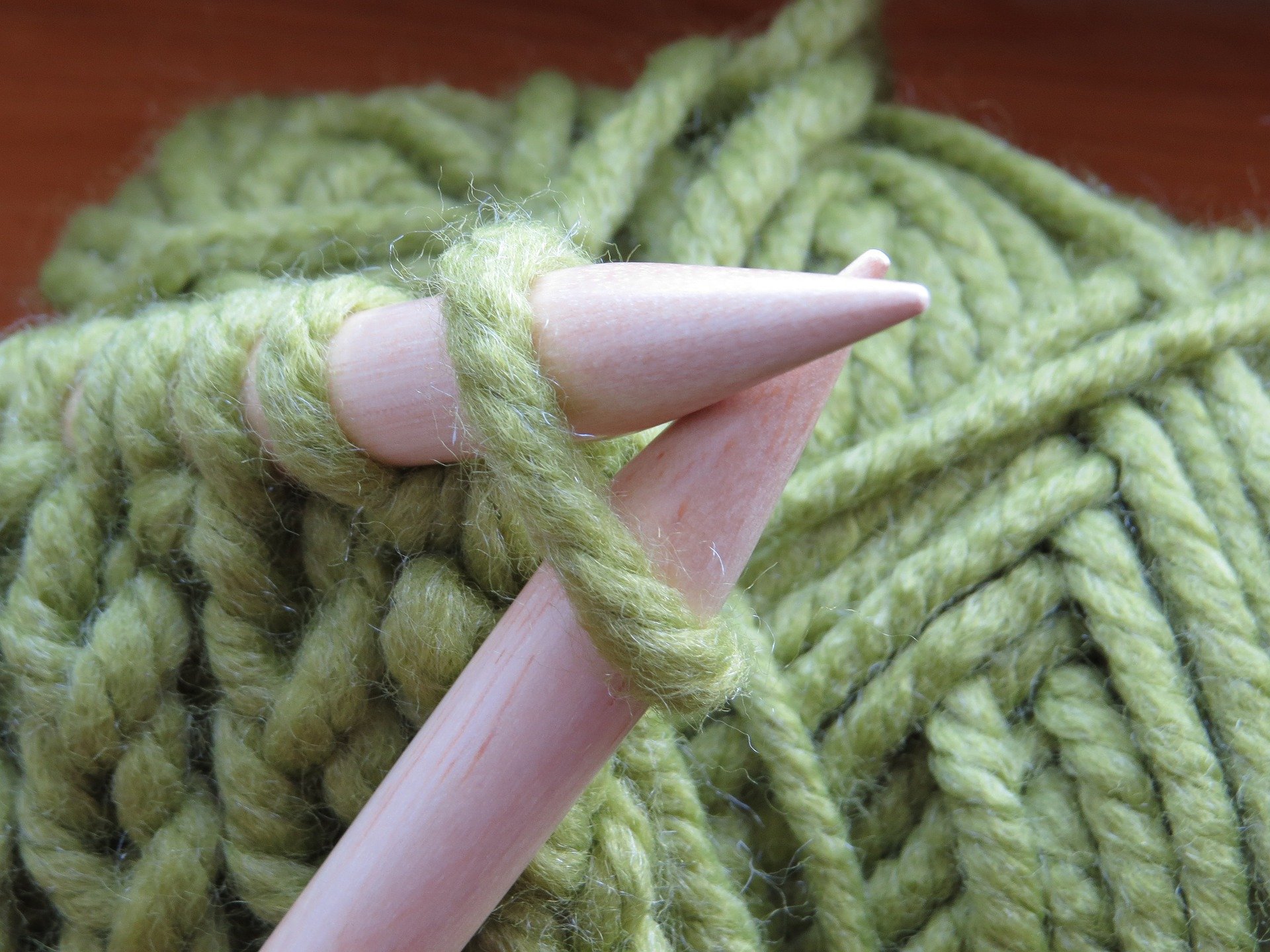 Wednesday, July 3 & 10 from 6-8 pm, $33
Craft: Knitting
Teacher: Wendy

Learn the basics and get yourself knitting! In this class you will learn how to cast on, knit, purl, and bind off. You'll also learn how to combine knitting and purling to create different stitch patterns and textures, common knitting terms, and the basics of reading a pattern

Two 2-hour sessions



---
Beginning Crochet


Saturday, July 6 & 13 from noon-2 pm, $33
Craft: Crochet
Teacher: Patrick

In this beginner level class, learn to make the basic stitches used in almost all crochet projects. Students will learn to make a foundation chain, single crochet (sc), half double crochet (hdc) and double crochet (dc).

Two 2-hour sessions




---
Knitting: Intarsia Christmas Stocking


Sunday, July 7, 21, and August 4 from 3-5 pm, $48
Craft: Knitting
Teacher: Wendy

Knit a picture into your stocking – Snowman, Snow-lady, Christmas Tree, Santa – and learn intarsia technique. You only hold one yarn at a time, so it's easier than it looks! Three classes finishing up JUST in time for the big day! You'll also learn a fun knitted-in braid technique.

Three 2-hour sessions











---
Tatted Snowflake Ornament


Monday, July 8, 15, & 22 from 6-8 pm, $48
Craft: Tatting
Teacher: Wendy

Tatting is a knotted lace made with fine yarns or threads and a shuttle. It makes airy pieces characterized by loops and swirls. Learn to make beautiful and delicate snowflakes as you learn this historical craft.

Three 2-hour sessions









---
Herringbone Hat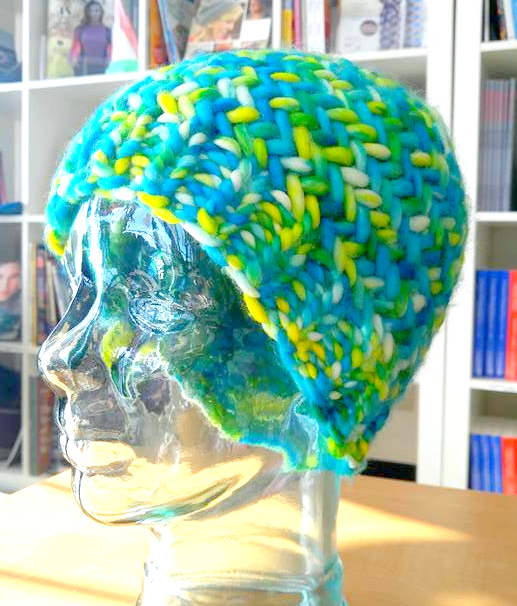 Tuesday, July 9 & 16 from 6-8 pm, $33
Craft: Knitting
Teacher: Wendy

Learn to knit this gorgeous REVERSIBLE hat! It looks great in multicolored yarns or solids. You'll learn to work the special herringbone stitch in the round and how to work invisible herringbone increases and decreases.

Two 2-hour sessions










---
Knit and Crochet Workshop with Beate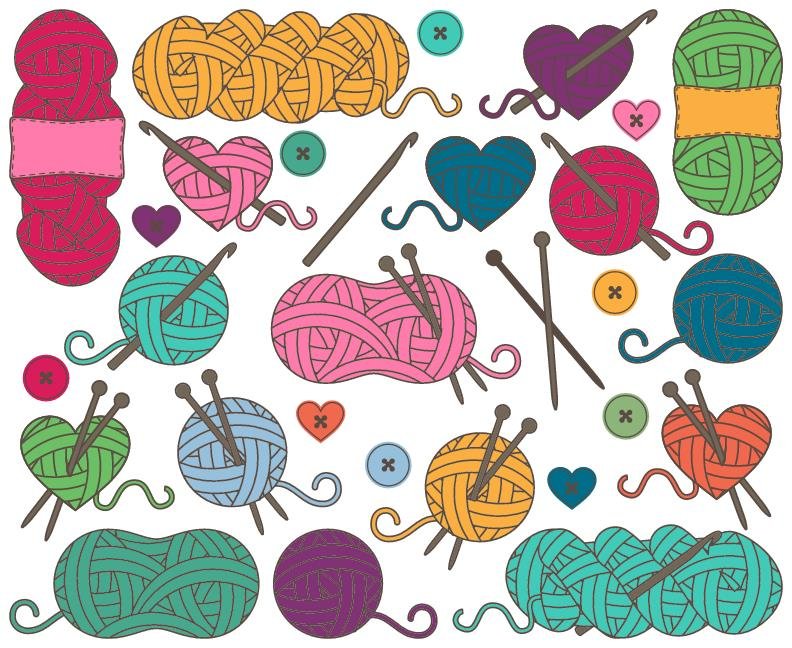 EVERY Thursday from 1-3 pm, $18 per session
Craft: Knitting
Teacher: Beate

Need help with a project or technique? This 1-session class is a great way to get help and see what others are working on! Beate will help with reading patterns, reinforcing techniques, and building your confidence. Beate can assist with either knitting or crochet projects.

One 2-hour session




---
Felted Clogs


Thursday, July 11, 18, & 25 from 6-8 pm, $48
Craft: Knitting
Teacher: Wendy

These are the best slippers EVER! So colorful and pretty and QUICK to work up, making them perfect for holiday gift-giving!

You'll learn to knit and shape the slippers, to felt them in the washing machine (teacher will felt them for you for an additional fee), and to embellish them with embroidery and needle felting!

Three 2-hour sessions




---
Knitting: Duplicate Stitch Holiday Ornament


Sunday, July 14 from noon-2 pm, $18
Craft: Knitting
Teacher: Wendy

Make a very quick and easy Holiday ornament or sachet. Make a bunch and give them to everyone on your list! You'll learn to work duplicate stitch (also called Swiss darning), and decorative seam techniques.

One 2-hour session












---
We absolutely do not EVER want to spam you. If you don't want to get this newsletter, then we will take you off the list. No problem. No questions asked. There's an unsubscribe link below, or you can just call us.