Want a bit of a challenge?

---
---
Since there's still almost half a year before the December holidays, we thought you might like to see some project ideas that aren't quick'n'easy. These will take some time and concentration (and maybe a stop by Your Happy Place to get some help), but you can totally finish them in time for holiday decorating.

Click the photo to go to the pattern page.



Knit Projects



Crochet Projects
Click here to look at our Christmas in July Classes!


---
Shop News


Featured Notion
We'll be featuring Holiday ornaments all through Christmas in July!

Today's ornament is a simple Sock Yarn Ornament - a knitted cover for a glass or plastic ball, designed by Becky Burn of Crafting My Chaos. She even has a colorway called "Christmas Time" that would be perfect!

Regular and Upcoming Events

Every Tuesday at 1 pm - Yarnivorphans Meet-up at Panera
1st and 3rd Fridays - Friday Night Cravings here at Yarnivore
Saturday, July 27 - EuphoriaKnits Trunk Show
EVERY DAY - Open Stitching in our seating area anytime we're open!
---
HOLIDAY COUNTDOWN!
Weeks until Christmas: 24

Weeks until Hanukkah: 23
---
The Tip Jar

Other uses for small knitting needles - use it to hold the end of your bracelet so that you can attach the other end!
Will also work with a small crochet hook.


---

Herringbone Hat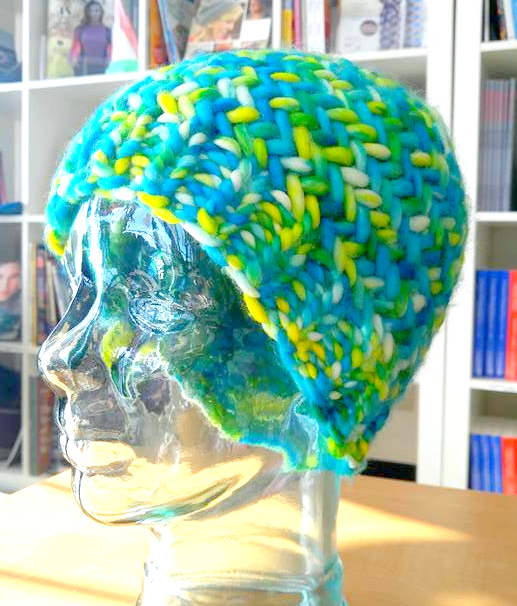 Tuesday, July 9 & 16 from 6-8 pm, $33
Craft: Knitting
Teacher: Wendy

Learn to knit this gorgeous REVERSIBLE hat! It looks great in multicolored yarns or solids. You'll learn to work the special herringbone stitch in the round and how to work invisible herringbone increases and decreases.

Two 2-hour sessions










---
Knit and Crochet Workshop with Beate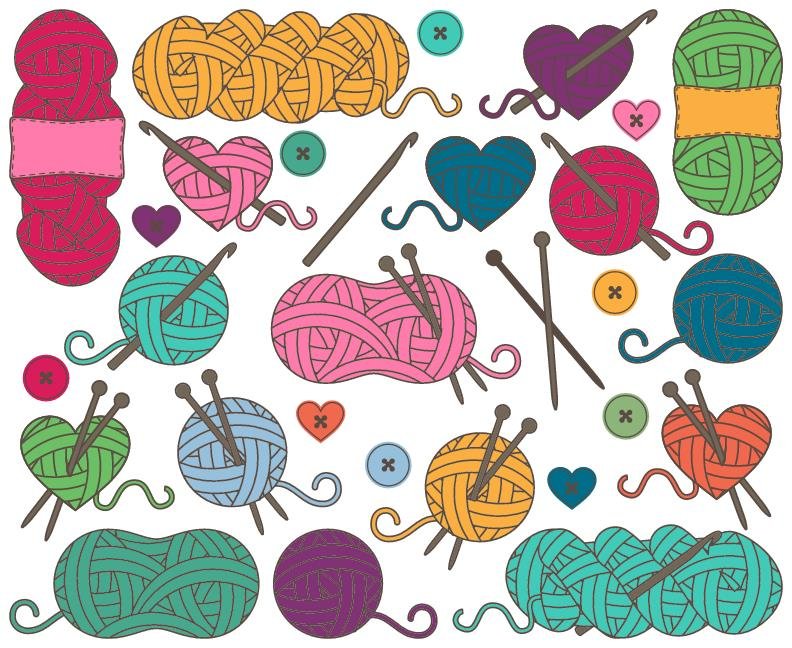 EVERY Thursday from 1-3 pm, $18 per session
Craft: Knitting
Teacher: Beate

Need help with a project or technique? This 1-session class is a great way to get help and see what others are working on! Beate will help with reading patterns, reinforcing techniques, and building your confidence. Beate can assist with either knitting or crochet projects.

One 2-hour session




---
Felted Clogs


Thursday, July 11, 18, & 25 from 6-8 pm, $48
Craft: Knitting
Teacher: Wendy

These are the best slippers EVER! So colorful and pretty and QUICK to work up, making them perfect for holiday gift-giving!

You'll learn to knit and shape the slippers, to felt them in the washing machine (teacher will felt them for you for an additional fee), and to embellish them with embroidery and needle felting!

Three 2-hour sessions




---
Knitting: Duplicate Stitch Holiday Ornament


Sunday, July 14 from noon-2 pm, $18
Craft: Knitting
Teacher: Wendy

Make a very quick and easy Holiday ornament or sachet. Make a bunch and give them to everyone on your list! You'll learn to work duplicate stitch (also called Swiss darning), and decorative seam techniques.


BEFORE FIRST CLASS: Please knit two squares, 13 stitches wide by 17 rows high.

One 2-hour session








---
My First Socks
Knit Basic Socks from the Cuff Down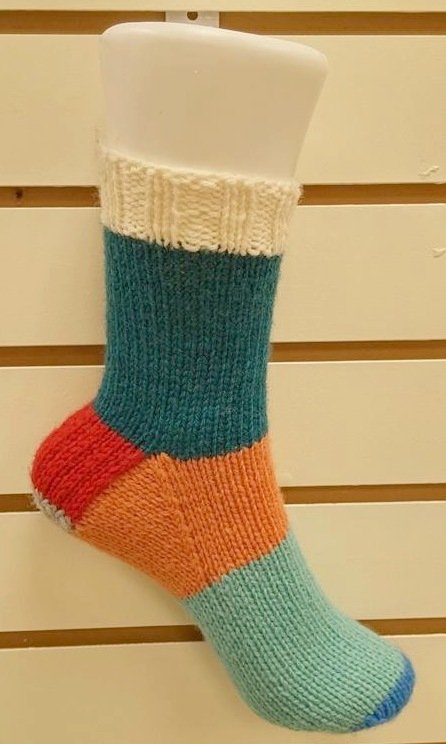 Wednesday, July 17, 24, & 31 from 6-8 pm, $48
Craft: Knitting
Teacher: Wendy

Warm your toes with this class! Learn about the parts of a sock and the skills needed to make a perfectly fitted sock from cuff to toe. You'll learn techniques that apply to knitting of all types - including sweaters, gloves, even hats and shawls! Plus, handknit socks are more comfortable than any sock in any store!

Three 2-hour sessions






---
Beginning Rigid Heddle Weaving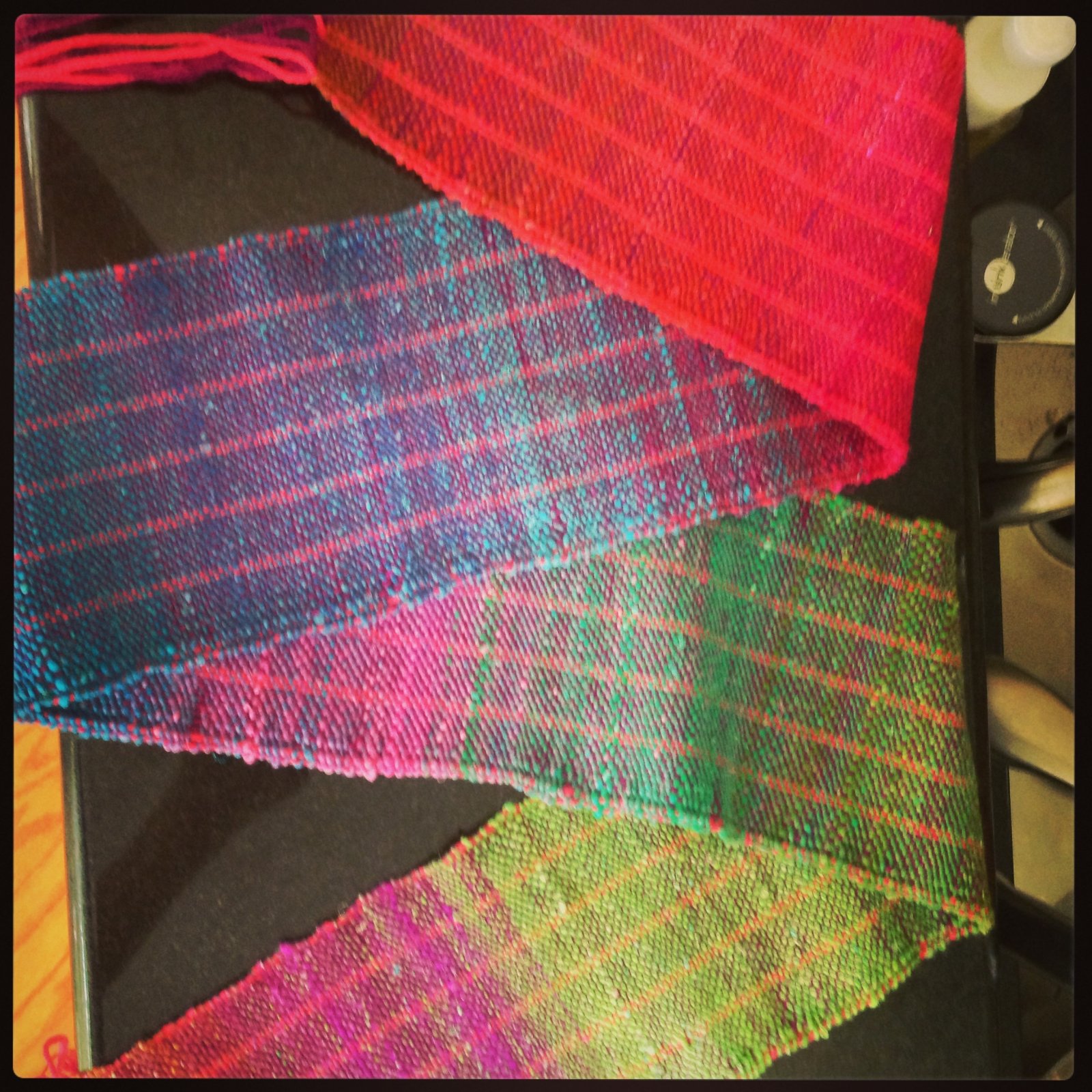 Saturday, July 20 from 10 am-4 pm, $48
Craft: Weaving
Teacher: Debbi

Learn the basics of weaving on a rigid heddle loom. We'll cover weaving terminology, direct warping, winding and managing shuttles, achieving a balanced weave and basic finishing techniques. As time allows, we'll discuss weaving drafts, yarn choices for weaving, pattern planning and alternate methods of warping.

One 6-hour session




---
Knitting Workshop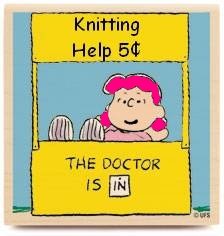 Each session is $18
Upcoming sessions,
Sunday, July 21 from 3-5 pm
Wednesday, August 7 6-8 pm
Sunday, August 25 from 3-5 pm
Craft: Knitting
Teacher: Wendy

You know you love Wendy's tips and hints and wish she could help you with every project! Well, now she can! Bring your projects and we'll all learn together from each other's challenges. Make your knitting look professional and lose all your fears!

One 2-hour session




---
We absolutely do not EVER want to spam you. If you don't want to get this newsletter, then we will take you off the list. No problem. No questions asked. There's an unsubscribe link below, or you can just call us.