LOTS of Ideas for your Dye Lots

---
---

It's happened to all of us - we bought 5 skeins of yarn for a blanket...and halfway through, we realized we didn't have enough yarn. And the yarn shop didn't have any more of that dye lot. AAARGH!!! What now?

Here are some solutions:
1. If the colors are close, try easing the new dye lot in by alternating rows/rounds with the new yarn and old yarn. This will blend in a slight color change so that it's less noticeable.

2. Get creative! Maybe your blanket or sweater would benefit from some color blocking! You could do borders and edges in a different color, or do a band of a coordinating color.

3. Beg for help from people on Ravelry: Look up the yarn you're needing on Ravelry's Yarn tab, go to the yarn page, and click on the tab marked "stashes." You'll see a search box there. Put in the dye lot number in the search box and everyone who has that dye lot will show up! If they say "for sale or trade" then you can purchase the yarn from them. What if they say "not for sale?" Well, knitters and crocheters are usually super generous people. Wendy (the Yarnivore staffer who this happens to the most) reports that even when she messages Ravelers with "not for sale" yarn and explains her predicament, there's almost always someone willing to help her out.

4. Prevention! Buy an extra ball/skein or two! If you don't end up needing it, you can either use it for other projects (matching throw pillow for that blanket?), or you might be able to return it for store credit, which you can then use for a headstart on your next project!

Have you tried any of these methods? Did they work for you? We'd love for you to share photos and stories of your successes (or failures) on our social media! Tag @yarnivoresa on Instagram, Facebook, or Twitter! You can also post directly to our Facebook page!


---

---
Shop News


Featured Holiday Ornament
If you love Aran sweaters, but don't necessarily want to make one for everyone in your family, maybe they'd like these cute Aran ornaments instead! They work up so quickly, and cables aren't as hard as they look. To make it easier to work, we suggest using the new Addi Flexiflips or the Hiya Flyers - flexible double-pointed needles. You can make Deck the Balls by Kelly Jensen ($6 in-store or on Ravelry) with any sock yarn.

Regular and Upcoming Events

Every Tuesday at 1 pm - Yarnivorphans Meet-up at Panera (Huebner Oaks)
1st and 3rd Fridays - Friday Night Cravings here at Yarnivore
3rd Saturday - Spinner Saturday
Saturday, July 27 - EuphoriaKnits Trunk Show
Saturday, August 24 - Naumann's Angoras Demo
---
HOLIDAY COUNTDOWN!
Weeks until Christmas: 23

Weeks until Hanukkah: 22
---
The Tip Jar

Lost the tightening tool for your interchangeable knitting needles? No worries! Just use a paperclip!


---

My First Socks
Knit Basic Socks from the Cuff Down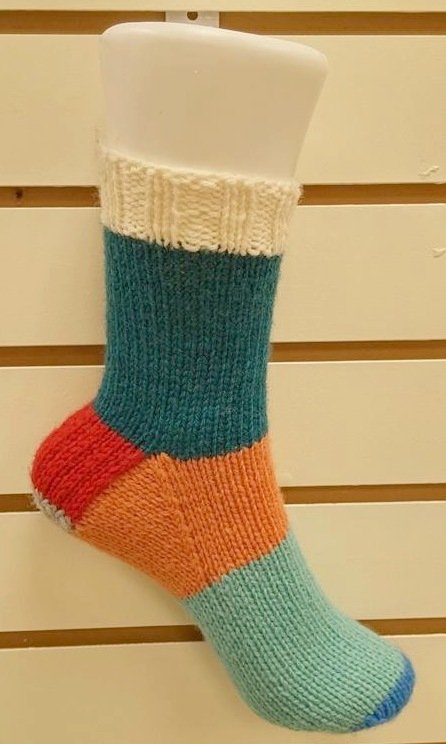 Wednesday, July 17, 24, & 31 from 6-8 pm, $48
Craft: Knitting
Teacher: Wendy

Warm your toes with this class! Learn about the parts of a sock and the skills needed to make a perfectly fitted sock from cuff to toe. You'll learn techniques that apply to knitting of all types - including sweaters, gloves, even hats and shawls! Plus, handknit socks are more comfortable than any sock in any store!

Three 2-hour sessions






---
Beginning Rigid Heddle Weaving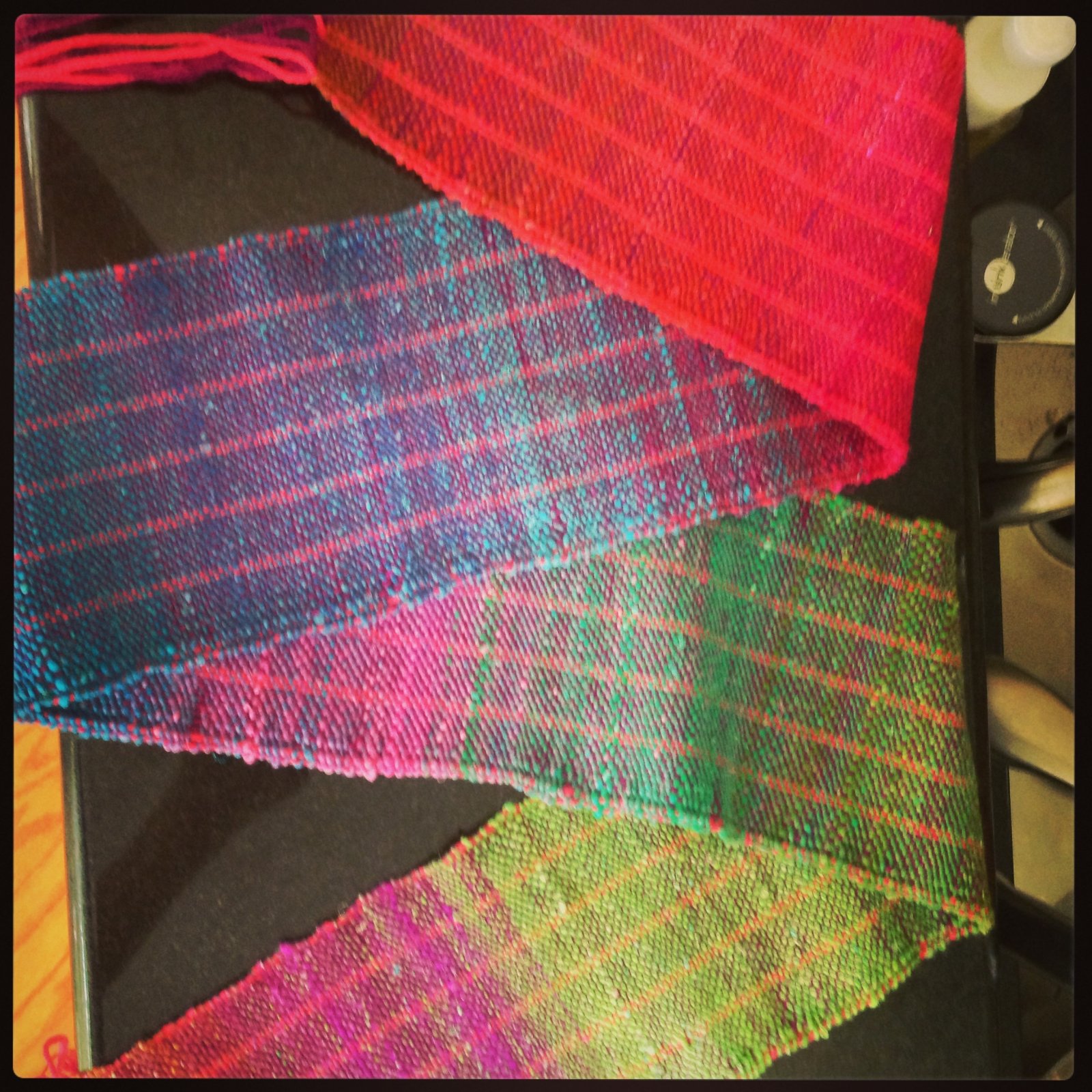 Saturday, July 20 from 10 am-4 pm, $48
Craft: Weaving
Teacher: Debbi

Learn the basics of weaving on a rigid heddle loom. We'll cover weaving terminology, direct warping, winding and managing shuttles, achieving a balanced weave and basic finishing techniques. As time allows, we'll discuss weaving drafts, yarn choices for weaving, pattern planning and alternate methods of warping.

One 6-hour session




---
Knitting Workshop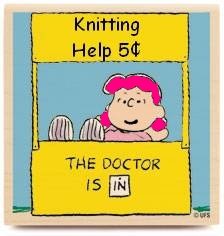 Each session is $18
Upcoming sessions,
Sunday, July 21 from 3-5 pm
Wednesday, August 7 6-8 pm
Sunday, August 25 from 3-5 pm
Craft: Knitting
Teacher: Wendy

You know you love Wendy's tips and hints and wish she could help you with every project! Well, now she can! Bring your projects and we'll all learn together from each other's challenges. Make your knitting look professional and lose all your fears!

One 2-hour session




---
Needle Felt Holiday Ornament


Tuesday, July 23 from 6-8 pm, $18
Craft: Felting
Teacher: Wendy

Needle felting uses super sharp barbed needles to turn loose wool into thick fabric, which you can shape as you go. In this fun class, you'll learn to make a felted holiday ornament, and decorate it with some simple embroidery stitches!

One 2-hour session







---
Knit and Crochet Workshop with Beate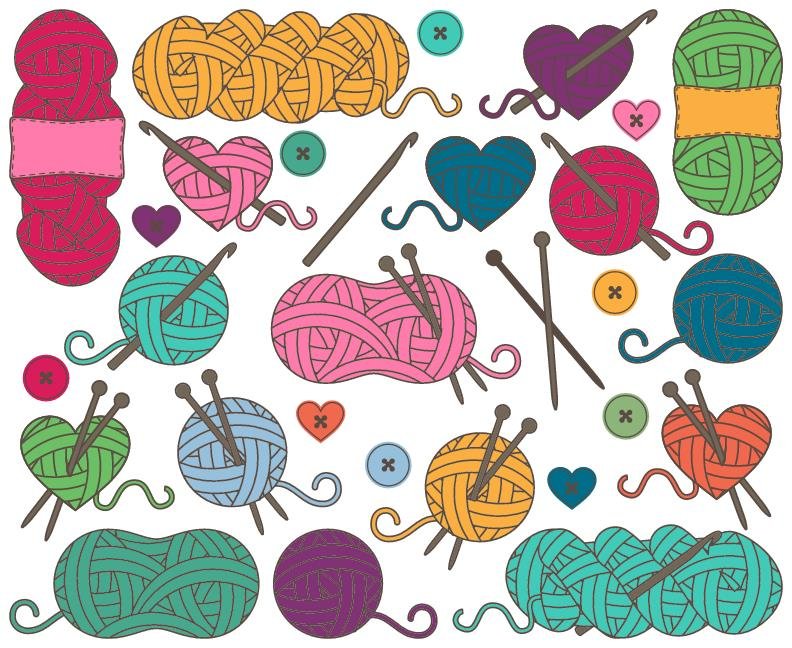 EVERY Thursday from 1-3 pm, $18 per session
Craft: Knitting
Teacher: Beate

Need help with a project or technique? This 1-session class is a great way to get help and see what others are working on! Beate will help with reading patterns, reinforcing techniques, and building your confidence. Beate can assist with either knitting or crochet projects.

One 2-hour session




---
Multishaft Weaving


Saturday, July 27 from 10 am-4 pm, $48
Craft: Weaving
Teacher: Debbi

Ready to learn more about weaving? This class is designed for students with some weaving knowledge (e.g., rigid heddle weaving). Students will learn indirect warping, threading a multi-shaft loom, and basic drafts.

One 2-hour session



---
Continental Knitting


Sunday, July 28 & August 4 from noon-2 pm, $33
Craft: Knitting
Teacher: Wendy

Learn to be a switch knitter! The Continental method of knitting requires less motion and is often considered a more efficient way to work. Ribbing becomes a breeze when you don't have to make an extra motion to move the yarn from front to back!

Two 2-hour sessions




---
Beginning Lucet Braiding


Monday, July 29 from 6-8 pm, $18
Craft: Lucet Braiding
Teacher: Wendy

Learn to make cords on the lucet (a viking-age tool)! You'll even learn some decorative techniques that you can turn into a bracelet or necklace Makes a great gift, or maybe you just want to make several for yourself.

One 2-hour sessions





---
We absolutely do not EVER want to spam you. If you don't want to get this newsletter, then we will take you off the list. No problem. No questions asked. There's an unsubscribe link below, or you can just call us.