Skip Navigation
Website Accessibility
The Sales Tax is On US!

---
---
The Back-to-School Sales Tax Holiday is this weekend! Unfortunately, yarn, fabric, and other items for making clothes is not included. But there are a few things here at Yarnivore that are tax-exempt this weekend:
- Blue Q Pencil Cases
- Snoozies slippers (all sizes)
- Highlighter Tape

Don't feel left out if you're not shopping for back to school clothes and supplies. This is also great time to get your yarn and tools organized. Although the sales tax holiday doesn't apply to needle and hook organizers, Yarnivore is putting these on sale from August 9-11, 2019.


Back-to-School Organization Sale
All regular priced bags, bins, organizers, needle cases are 8.25% off!
We pay the sales tax so you don't have to



---
Shop News


Featured Notion
We have Flip Flop Soles! Made by Scheepjes, these sandal soles have loops where you can attach yarn, ribbon, or anything to make it into a proper flip-flop. Try attaching a bit of handwoven inkle loom ribbon, or try one of these patterns to knit or crochet an upper for some handmade footwear:

Crochet - Bloom Flip Flops by Nerissa Muijs (pictured at right)
Crochet - Floral flip flops by Happy in Red
Knit - DIY Knitted Flip Flop Recipe by Sarah Knight


Regular and Upcoming Events
Every Tuesday at 1 pm - Yarnivorphans Meet-up at Panera
1st and 3rd Fridays - Friday Night Cravings here at Yarnivore
Saturday, August 24 - Zorn Junction Trunk Show
October 11-20 - 2019 Hill Country Yarn Crawl
EVERY DAY - Open Stitching in our seating area anytime we're open!
---
HOLIDAY COUNTDOWN!
Weeks until Christmas: 20

Weeks until Hanukkah: 19
---
The Tip Jar

Having trouble threading your bulky or super-bulky yarn into the darning needle to sew in your ends? Make a loop of sewing thread, put your fat yarn in that loop, and use the sewing-thread loop to pull the fat yarn through.


---

Knit and Felt a Tote Bag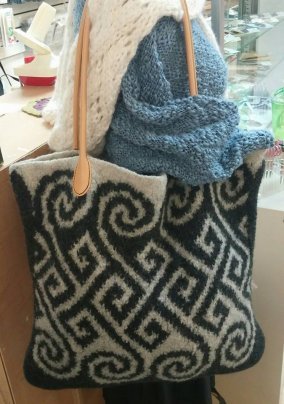 Tuesday, August 5 & 12 from 3-5 pm, $33
Craft: Knitting
Teacher: Wendy

Dive into felting with this fun and easy bag! Appropriate for beginners and more experienced knitters alike, this class will introduce you to the wonders of felting. < br/>< br/>Free pattern Included!

Two 2-hour sessions









---
Knitting Workshop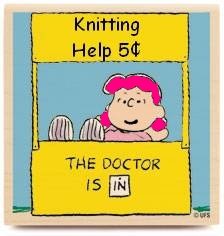 Each session is $18
Upcoming sessions,
Wednesday, August 7 6-8 pm
Sunday, August 25 from 3-5 pm

Craft: Knitting
Teacher: Wendy

You know you love Wendy's tips and hints and wish she could help you with every project! Well, now she can! Bring your projects and we'll all learn together from each other's challenges. Make your knitting look professional and lose all your fears!

One 2-hour session




---
Knit and Crochet Workshop with Beate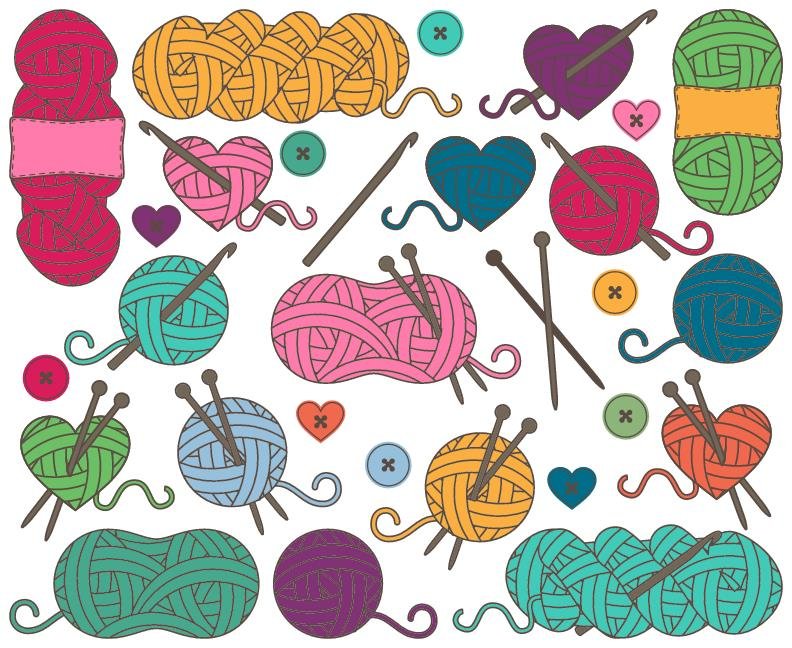 EVERY Thursday from 1-3 pm, $18 per session
Craft: Knitting
Teacher: Beate

Need help with a project or technique? This 1-session class is a great way to get help and see what others are working on! Beate will help with reading patterns, reinforcing techniques, and building your confidence. Beate can assist with either knitting or crochet projects.

One 2-hour session




---
Footie Socks!


Sunday, August 11 & 18 from noon-3 pm, $48
Craft: Knitting
Teacher: Wendy

These are the perfect summer socks to wear with flats! Or make them with thicker yarn and use them as slippers. They're super cute and knit up FAST!

This class is TWO 3-HOUR SESSIONS!

Two 3-hour sessions






---
Cardi/Hoodie From the Top


Wednesday, August 14, 28, & September 11, 25 from 6-8 pm, $63
Craft: Knitting
Teacher: Wendy

**Perfect Fit For You!**

Learn to make a classic cardi, with set-in sleeves, in your favorite yarn. Work it in one piece from the top down for an easy fit! You can even add a hood!

Great for a slinky rayon yarn or make it of heavy cotton or cushy wool for a comfy hoodie!

YOU WILL NEED TO HAVE CHOSEN YOUR YARN, MADE A GAUGE SWATCH, AND WASHED AND DRIED IT BEFORE THE FIRST CLASS.

Four 2-hour sessions



---
Intermediate Knitting



Thursday, August 15, 22, & 29 from 6-8 pm, $48
Craft: Knitting
Teacher: Wendy

In this class you will learn to increase and decrease, to knit in the round, to read a knitting pattern, and some fun new stitch patterns. FREE patterns are included for a hat, a baby blanket, felted coasters and more. By the end of class, you will have a finished hat, knit seamlessly in the round!

Three 2-hour sessions







---
Weaving-Breaking All the Rules

Saturday, August 17 & 31 from 10 am-4 pm, $96
Craft: Weaving
Teacher: Debbi

Remember all the rules Debbi taught you for yarn selection in your beginning weaving class? In this class, you get to forget most of them! We'll break as few or as many of the rules as you want, but Debbi will show you how to weave with different thicknesses, different textures, different colors, and finish up by using your beginning warp as your ending weft.

Mind blown yet? The end result is a scarf/poncho/cowl fabric that has no beginning and no end. It's not quite circular and very, very unusual. (Caryn has had folks try to buy hers while she's worn it on business trips....)

Session 1 will include warping and some weaving; Session 2 will include using the beginning warp as ending weft; make sure you finish weaving the bulk of the project during the week in between classes!

Two 6-hour sessions


---
Seamless Argyle Socks


Sunday, August 18, September 1 & 15 from 6-8 pm, $48
Craft: Knitting
Teacher: Wendy

Argyle socks are total classics, and for good reason - they're gorgeous! But they're also sometimes uncomfortable, because they're usually seamed. Ick. But in this class, you'll learn to work intarsia in the round, so that you end up with beautiful AND comfortable classic-looking argyle socks!

Three 2-hour sessions





---
Knitting: My First Fingerless Gloves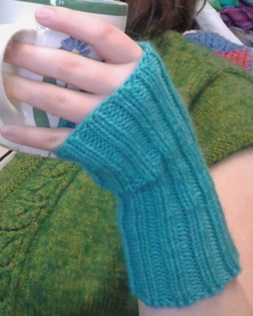 Monday, August 19 & 26, from 6-8 pm, $33
Craft: Knitting
Teacher: Wendy

It's hot now, but Christmas sneaks up on us FAST! These simple glovelets knit up FAST and everyone loves them! You'll learn to knit in the round on double-pointed needles with this fun project!

Two 2-hour sessions









---
We absolutely do not EVER want to spam you. If you don't want to get this newsletter, then we will take you off the list. No problem. No questions asked. There's an unsubscribe link below, or you can just call us.