Talk to Us! We're Listening!

---
---
You know who has the BEST ideas? YOU!

We learn so much from our Yarnivore Community! Here are some ways you can help us!


Let us know if there's a yarn or product you really want us to look at. We find a lot of cool stuff that way! You can email us your ideas, or share them in-person or on Facebook.
Tell us your ideas for classes we can offer. Look on our knitting and crochet class pages for links to request certain classes, or tell our teachers your ideas in-person or through email.
Found a cool pattern? We totally want to know! We have a form just for pattern suggestions, too.
Something we could do better? We want to know that, too - even if it's uncomfortable.
If we did something that was really helpful? Absolutely, we want to hear that!
We love hearing from you whatever the topic, so talk to us!

Here's our Facebook page, where you can leave us a review, post something interesting, or send us a message.


If you prefer photos, you can share with us on our Instagram.

Like short paragraphs? Here's our Twitter!


---

---
Shop News


Featured Yarn & Pattern
This Zig-Zag Eyelet Scarf by Edie Eckman is so cute! She's written this beginner-friendly pattern for three sizes of yarn, DK, Light Worsted, and Aran/Heavy Worsted. The unwrapped short rows create the eyelets and they do a great job showing off hand-dyed yarn!

Why not try a new-to-us dyer who has a lovely hand-dyed DK base? Panorama Fibers' Epedition DK is made in Houston by a one-woman dye shop, as Heather tries to avoid dousing her space-invading cat with dye.

Regular and Upcoming Events

Every Tuesday at 1 pm - Yarnivorphans Meet-up at Panera (Huebner Oaks)
1st and 3rd Fridays - Friday Night Cravings here at Yarnivore
3rd Saturday - Spinner Saturday
Saturday, August 24 - Zorn Junction Trunk Show
---
HOLIDAY COUNTDOWN!
Weeks until Christmas: 19

Weeks until Hanukkah: 18
---
The Tip Jar

Should I hold my needles/hook overhand (knife hold) or underhand (pencil/fork hold)?

It depends. You are really the only one who can say what's more comfortable for you. However - our occupational therapist and hand doctor friends tell us that a knife hold can help prevent repetitive motion injury, as it usually keeps the wrist straighter.

Does it make a difference in your finished knitting or crochet? NO! So you do you, but maybe try switching if your hands or wrists start to hurt?
---

Cardi/Hoodie From the Top


Wednesday, August 14, 28, & September 11, 25 from 6-8 pm, $63
Craft: Knitting
Teacher: Wendy

**Perfect Fit For You!**

Learn to make a classic cardi, with set-in sleeves, in your favorite yarn. Work it in one piece from the top down for an easy fit! You can even add a hood!

Great for a slinky rayon yarn or make it of heavy cotton or cushy wool for a comfy hoodie!

YOU WILL NEED TO HAVE CHOSEN YOUR YARN, MADE A GAUGE SWATCH, AND WASHED AND DRIED IT BEFORE THE FIRST CLASS.

Four 2-hour sessions



---
Knit and Crochet Workshop with Beate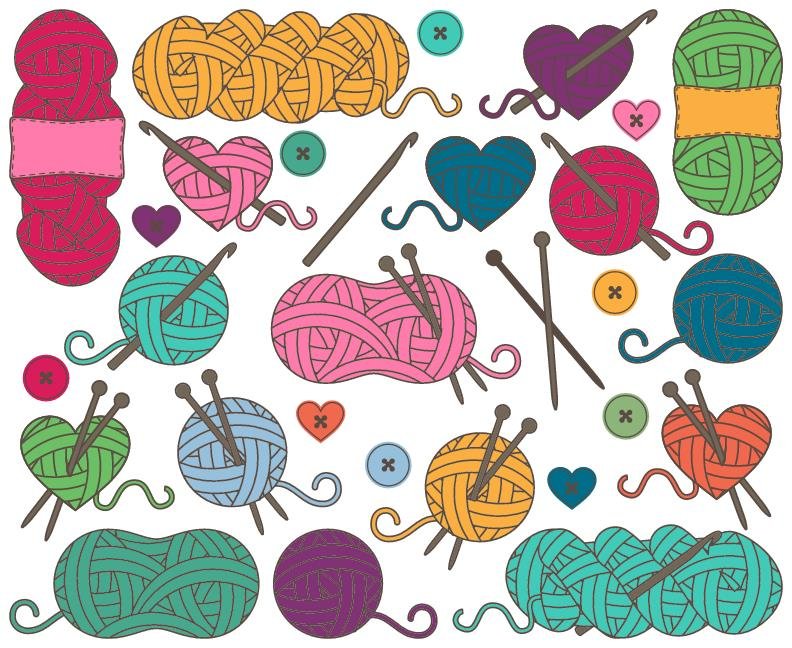 EVERY Thursday from 1-3 pm, $18 per session
Craft: Knitting
Teacher: Beate

Need help with a project or technique? This 1-session class is a great way to get help and see what others are working on! Beate will help with reading patterns, reinforcing techniques, and building your confidence. Beate can assist with either knitting or crochet projects.

One 2-hour session




---
Intermediate Knitting



Thursday, August 15, 22, & 29 from 6-8 pm, $48
Craft: Knitting
Teacher: Wendy

In this class you will learn to increase and decrease, to knit in the round, to read a knitting pattern, and some fun new stitch patterns. FREE patterns are included for a hat, a baby blanket, felted coasters and more. By the end of class, you will have a finished hat, knit seamlessly in the round!

Three 2-hour sessions







---
Weaving-Breaking All the Rules

Saturday, August 17 & 31 from 10 am-4 pm, $96
Craft: Weaving
Teacher: Debbi

Remember all the rules Debbi taught you for yarn selection in your beginning weaving class? In this class, you get to forget most of them! We'll break as few or as many of the rules as you want, but Debbi will show you how to weave with different thicknesses, different textures, different colors, and finish up by using your beginning warp as your ending weft.

Mind blown yet? The end result is a scarf/poncho/cowl fabric that has no beginning and no end. It's not quite circular and very, very unusual. (Caryn has had folks try to buy hers while she's worn it on business trips....)

Session 1 will include warping and some weaving; Session 2 will include using the beginning warp as ending weft; make sure you finish weaving the bulk of the project during the week in between classes!

Two 6-hour sessions


---
Seamless Argyle Socks


Sunday, August 18, September 1 & 15 from 6-8 pm, $48
Craft: Knitting
Teacher: Wendy

Argyle socks are total classics, and for good reason - they're gorgeous! But they're also sometimes uncomfortable, because they're usually seamed. Ick. But in this class, you'll learn to work intarsia in the round, so that you end up with beautiful AND comfortable classic-looking argyle socks!

Three 2-hour sessions





---
Knitting: My First Fingerless Gloves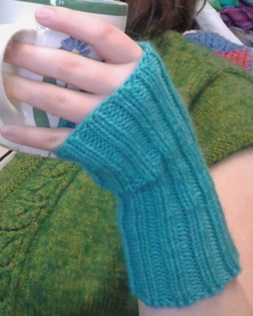 Monday, August 19 & 26, from 6-8 pm, $33
Craft: Knitting
Teacher: Wendy

It's hot now, but Christmas sneaks up on us FAST! These simple glovelets knit up FAST and everyone loves them! You'll learn to knit in the round on double-pointed needles with this fun project!

Two 2-hour sessions










---
Knitting: Weaving in Ends Invisibly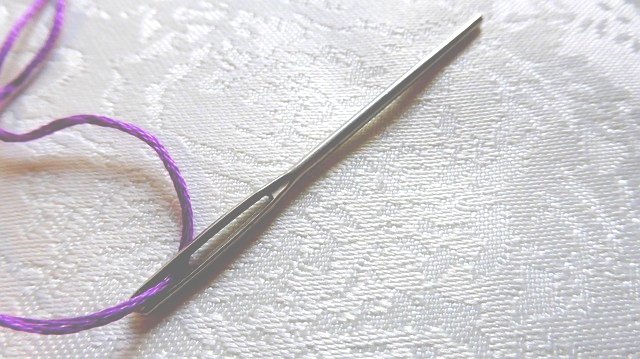 Tuesday, August 20 from 6-8 pm, $18
Craft: Knitting
Teacher: Wendy

Do your ends show? Do they worm their way to the front? Are you (gasp!) knotting them? Let Wendy teach you the better way to weave in and hide your ends so that they never come out and never show!

You'll need to bring swatches of stockiette, garter stitch, and seed stitch to this class.

One 2-hour session



---
Six Months To Be A Better Knitter (SiMonBeBeK)


First Session is Wednesday, August 21 from 6-8 pm, continuing every 1st and 3rd Wednesday
Cost: $183
Craft: Knitting
Teacher: Wendy


Bored with basic knitting? Ready for a challenge?
Join Wendy for this 12-week class where you will learn the following techniques
Lesson 1~ Embossed Knitting — Lesson 2~ Stripes — Lesson 3~ Cables
Lesson 4~ MultiDirectional Knitting — Lesson 5~ Shadow/Illusion Knitting
Lesson 6~ Lace Knitting — Lesson 7~ Mosaic Colorwork
Lesson 8~ Stranded Knitting/Fair Isle — Lesson 9~ Brioche
Lesson 10~ Intarsia — Lesson 11~ Entrelac — Lesson 12~ Quilted Knitting



---
Beginning Rigid Heddle Weaving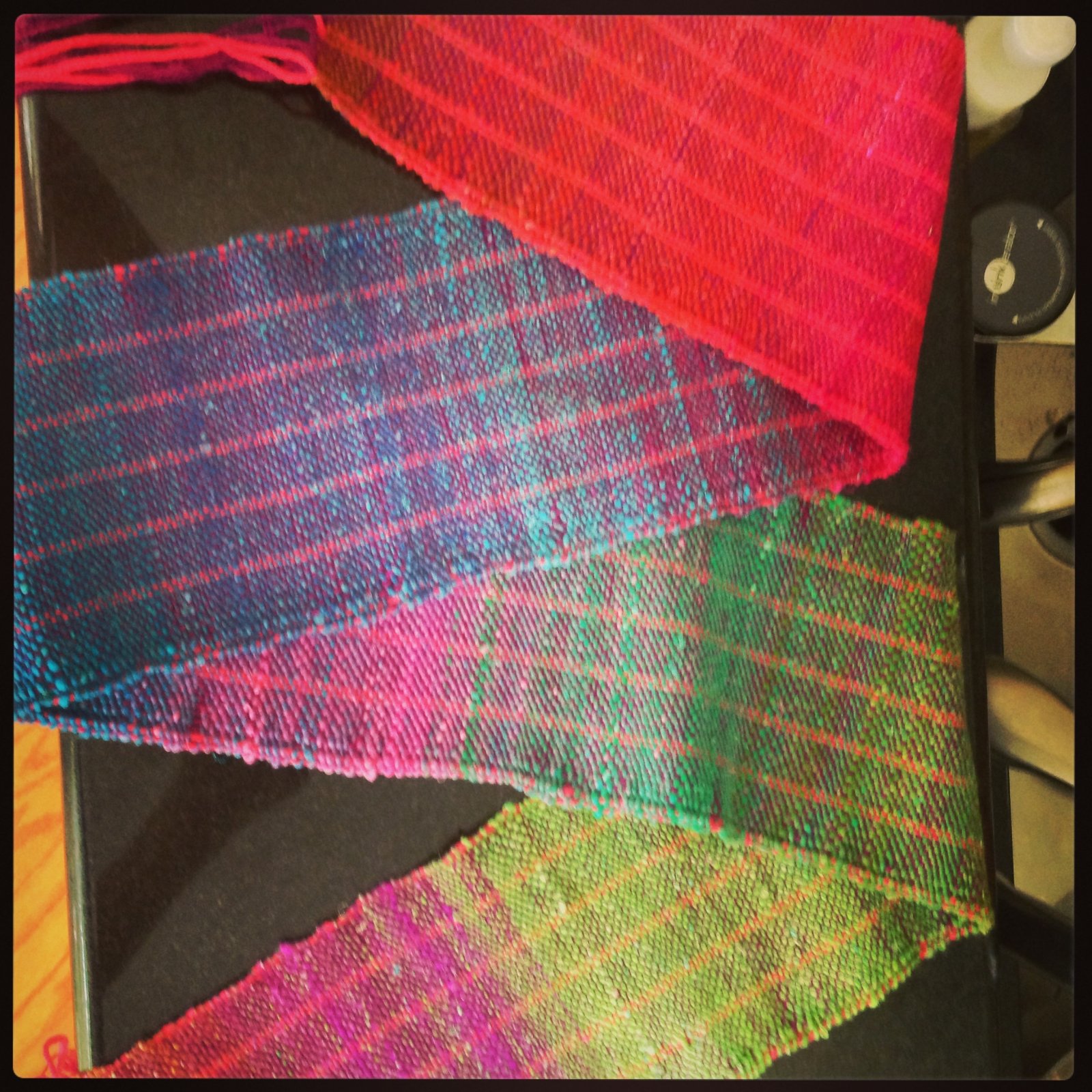 Saturday, August 24 from 10 am-4 pm, $48
Craft: Weaving
Teacher: Debbi

Learn the basics of weaving on a rigid heddle loom. We'll cover weaving terminology, direct warping, winding and managing shuttles, achieving a balanced weave and basic finishing techniques. As time allows, we'll discuss weaving drafts, yarn choices for weaving, pattern planning and alternate methods of warping.

One 6-hour session




---
Knitting Workshop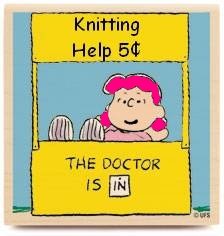 Each session is $18
Upcoming sessions,
Sunday, August 25 from noon-2 pm
Tuesday, September 3 from 6-8 pm
Sunday, September 15 from noon-2 pm
Craft: Knitting
Teacher: Wendy

You know you love Wendy's tips and hints and wish she could help you with every project! Well, now she can! Bring your projects and we'll all learn together from each other's challenges. Make your knitting look professional and lose all your fears!

One 2-hour session




---
We absolutely do not EVER want to spam you. If you don't want to get this newsletter, then we will take you off the list. No problem. No questions asked. There's an unsubscribe link below, or you can just call us.