Skip Navigation
Website Accessibility
YARN SALE! SuperClearance Starts FRIDAY!

---
---

It's that time of year when we need to make room for the new fall yarns. Help us, will you? We'll have a special sale on clearance yarns this Labor Day weekend!

The deets:
Sale starts Friday, August 30 and runs through Monday, September 2
Discounts of anywhere from 15% to 30% on already discounted clearance yarns

AND - we're spending the whole week putting yarns on clearance, just for y'all!

---
Shop News


Featured Pattern & Yarn
We (like many of y'all) get frustrated when a patterns aren't size inclusive. It's like they only want small women to wear them. This pattern is NOT like that. It's designed to fit women from a 28" to a 67" bust! We love the simple, clean-lines of the Ripple Crop Top by Jessie Maed Designs. Not into crop tops? Just buy another ball of yarn and make it bigger. $8.50 (or less) in-store or on Ravelry.

KatieBea (a very good friend of Our Wendy) is shown at right modeling her very first handknit sweater!

This pattern is perfect for a summer-friendly yarn like Bamboo Pop, so you can wear it on even the super-hot days like today.

2019 Crawl Passport PREORDERS starting now!
We expect to have the passports soon. Preorder yours now! $15 (+tax). Early birds get a bag (we usually run out of bags by late September, preorder a passport to make sure you get your bag too!).

Regular and Upcoming Events
Every Tuesday at 1 pm - Yarnivorphans Meet-up at Panera
1st and 3rd Fridays - Friday Night Cravings here at Yarnivore
Saturday, September 15 - Naumann's Angoras Demo
October 11-20 - 2019 Hill Country Yarn Crawl
EVERY DAY - Open Stitching in our seating area anytime we're open!
---
HOLIDAY COUNTDOWN!
Weeks until Christmas: 17

Weeks until Hanukkah: 16
---
The Tip Jar

Color theory 101: Every color has three measurable aspects, Hue, Value, and Chroma. Hue refers to what color it actually is (true blue, yellowy-green, pinkish red, etc), Value is its darkness or lightness (navy blue is a dark true blue, baby blue is light true blue). Chroma is its intensity (royal blue is very intense with high chroma, powder blue is soft with low chroma)


---

Knit and Crochet Workshop with Beate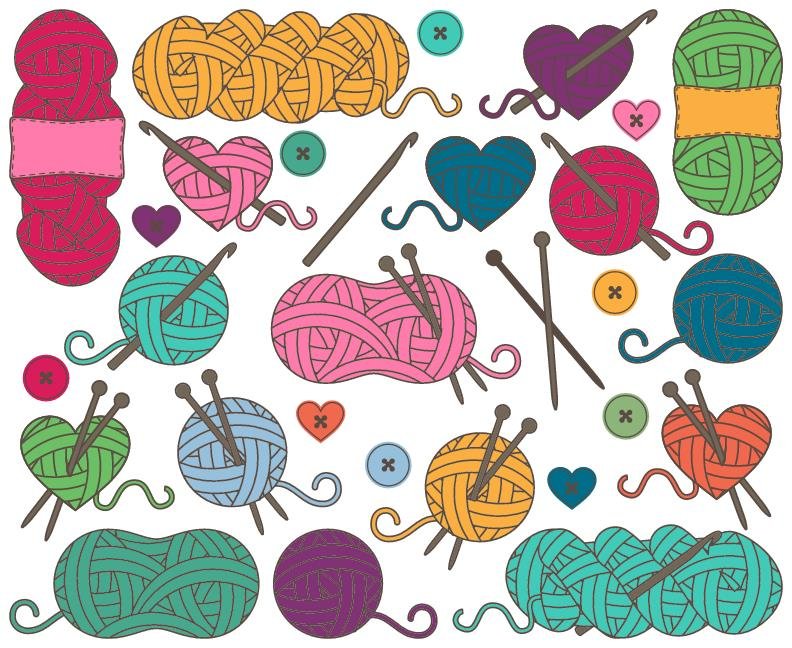 EVERY Thursday from 1-3 pm, $18 per session
Craft: Knitting
Teacher: Beate

Need help with a project or technique? This 1-session class is a great way to get help and see what others are working on! Beate will help with reading patterns, reinforcing techniques, and building your confidence. Beate can assist with either knitting or crochet projects.

One 2-hour session




---
Knitting Workshop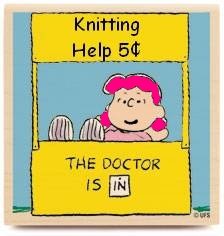 Each session is $18
Upcoming sessions,
Sunday, September 15 from noon-2 pm

Craft: Knitting
Teacher: Wendy

You know you love Wendy's tips and hints and wish she could help you with every project! Well, now she can! Bring your projects and we'll all learn together from each other's challenges. Make your knitting look professional and lose all your fears!

One 2-hour session




---
Knitting: Intro to Entrelac


Thursday, August 5 & 12 from 6=8 pm, $33
Craft: Knitting
Teacher: Wendy

It looks like strips of knitting woven together... But it's not. It's one layer worked as small triangles and rectangles and joined by Knitter Magic! Wendy will teach YOU the magic in this class! It's not nearly as hard as it looks!

Two 2-hour sessions


---
Toe-Up Socks: Knit and Fit the Foot First!


Sunday, August 8, 22, & September 6 from noon-2 pm, $48
Craft: Knitting
Teacher: Wendy

Learn to make socks from the toes up, so you always have enough yarn to cover your feet! This worsted weight sock is thick and warm, perfect for wearing around the house, or as a boot sock. You don't need to have any sock knitting experience. Make them look fancy, if you like, by using a self-striping yarn, like we did for the pair in the photo! (Also, if you hate swatching, these are the socks for you!)

Three 2-hour sessions




---
Beginning Knitting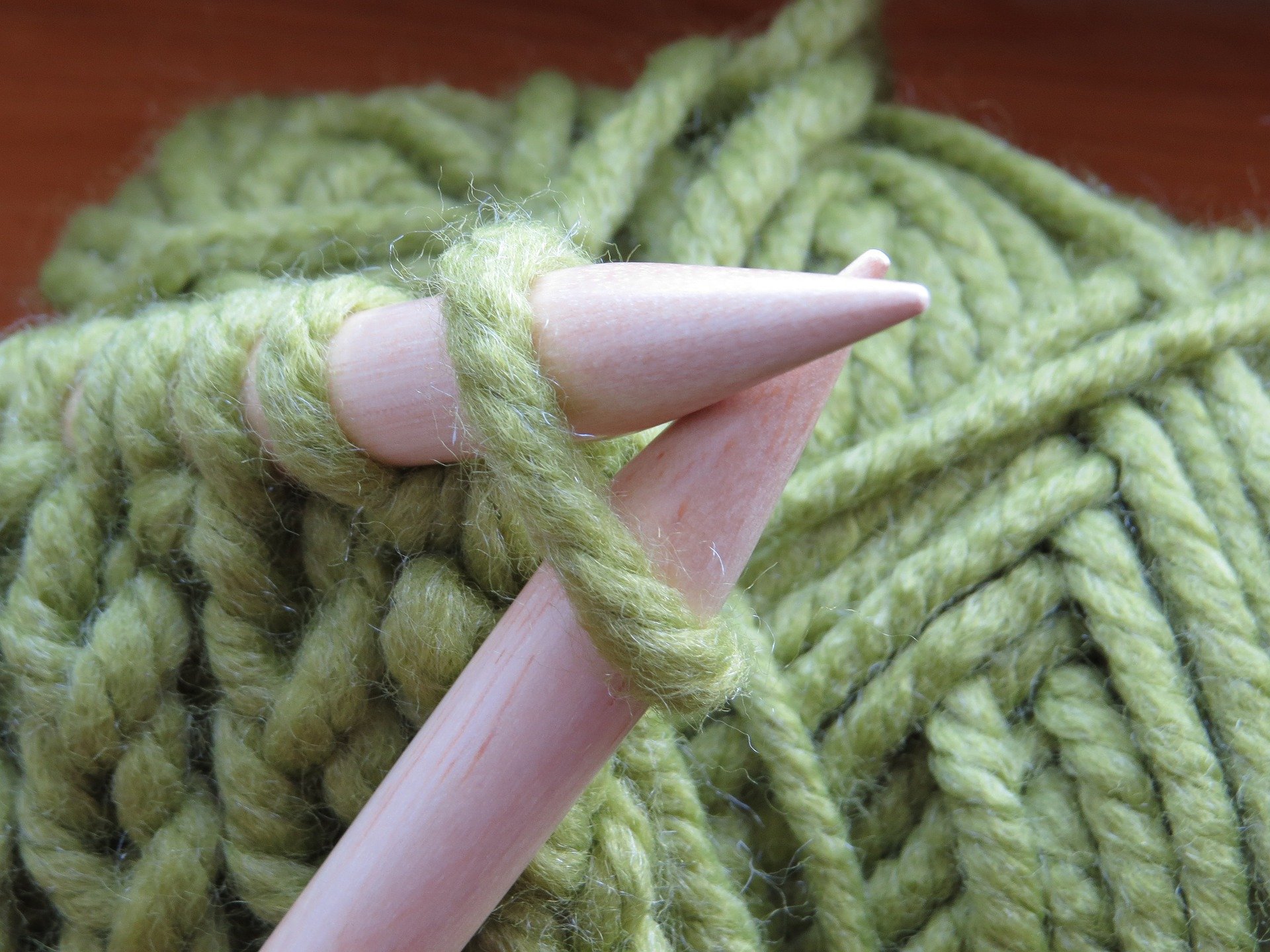 Monday, September 9 & 16 from 6-8 pm, $33
Craft: Knitting
Teacher: Wendy

Learn the basics and get yourself knitting! In this class you will learn how to cast on, knit, purl, and bind off. You'll also learn how to combine knitting and purling to create different stitch patterns and textures, common knitting terms, and the basics of reading a pattern

Two 2-hour sessions



---
We absolutely do not EVER want to spam you. If you don't want to get this newsletter, then we will take you off the list. No problem. No questions asked. There's an unsubscribe link below, or you can just call us.