Skip Navigation
Website Accessibility
Why English Knitting is COOL!

---
---
English-style knitting is a method of Western knitting (counter-clockwise wrap) in which the yarn is held in the right hand. It's also sometimes called American Knitting or Throwing. English knitting gets an undeserved bad rap; it
can be just as fast as Continental knitting.*

Pros: It's much easier to learn to purl. You don't have to hold the yarn in any particular way (though some holding methods do help with speed). It's easier to pick up stitches, and to work tight decreases.

Cons: There's a lot of motion when moving the yarn back and forth when knitting and purling in the same row. Some English knitters have too-loose knit stitches, or sloppy ribbing, but both of these problems are easily fixed.

There are some subtypes of English-style knitting:
Shetland/Belted knitting: the knitter wears a belt with a large pad on it, and rests the back end of the long right hand needle in the pad. This needle is now stationary. The left hand needle does all the movement, and the right hand is free to only loop yarn around the needle.

Irish Cottage/Lever/Pivot/Flick knitting: This is another stationary-needle method, in which the long right-hand needle is held under the right arm. The end of the right-hand needle rests on the right thumb, which acts as a pivot, so that instead of letting go and wrapping, the knitter "flicks" the yarn around the needle with either their index or middle finger.

Flick/Lever knitting with short needles: This is the same as the Irish cottage knitting, but when using a circular, double-pointed, or short straight needle, the right-hand needle is actually supported by the right thumb.

*One of the fastest knitters in the world knits English (Shetland) style and gets nearly 90 stitches a minute.


---

---
Shop News


Featured Yarn & Pattern
Here's a lovely layer for our end-of-summer-fall-can't-come-fast-enough weather! The Grid Vest by Olga Buraya-Kefelian is crocheted using a really simple and graphic openwork stitch, so it has a great drape and is hugely versatile (click through to see all the ways to wear it). It's $7 in-store or on Ravelry. Wear it over a tank top while it's hot and then over a turtleneck when it finally cools off!
We think it'll work up beautifully in Berroco's Modern Cotton DK for a lovely drape.

Regular and Upcoming Events
Every Tuesday at 1 pm - Yarnivorphans Meet-up at Panera (Huebner Oaks)
1st and 3rd Fridays - Friday Night Cravings here at Yarnivore
3rd Saturday - Spinner Saturday
Saturday, September 15 - Naumann's Angoras Demo
---
HOLIDAY COUNTDOWN!
Weeks until Christmas: 16

Weeks until Hanukkah: 15
---
The Tip Jar

Hate winding yarn? There is a way to knit or crochet from an open skein of yarn without winding it first - actually there are two ways. If you have a swift, you can just put the yarn on your swift and work directly from there - BUT you can't take it off the swift at all until you're done. The other way is to open the skein/hank (without twisting/crossing any strands) and hang it over your shoulder. You can then unwind one loop at a time to knit/crochet. BE CAREFUL! Don't unwind more than one or two loops at a time, and if you have to put it down for a while, either re-twist it or hang it over a hanger so that the loop stays open. If you accidentally let the loops get crossed, your yarn WILL tangle - badly. Use this technique with great care, as we won't be able to wind it for you if it gets tangled!

Or just ask us to wind your yarn for you. We wind yarn bought here for free, and yarn bought elsewhere for 1¢ per yard.
---

Knitting Workshop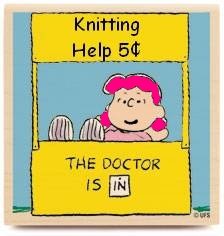 Each session is $18
Upcoming sessions,
Sunday, September 15 from noon-2 pm

Craft: Knitting
Teacher: Wendy

You know you love Wendy's tips and hints and wish she could help you with every project! Well, now she can! Bring your projects and we'll all learn together from each other's challenges. Make your knitting look professional and lose all your fears!

One 2-hour session




---
Papillon Knit-A-Long


Starts Wednesday, September 4 at 1 pm, with 5 additional sessions throughout September and October, $45
Craft: Knitting
Teacher: Beate

Join Yarnivore's Papillon Knit-A-Long (KAL)!

Papillon is an eye-catching mix of garter stitch and short-rows, using a solid and a multi-colored yarn like Urth's Uneek (fingering). We think it's addictingly gorgeous!

Six 2-hour sessions



---

Knit and Crochet Workshop with Beate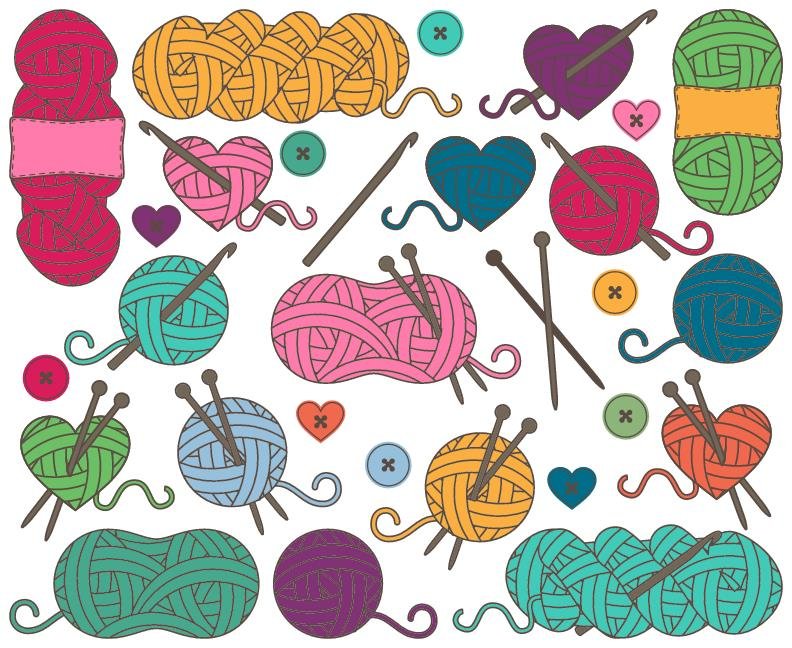 EVERY Thursday from 1-3 pm, $18 per session
Craft: Knitting
Teacher: Beate

Need help with a project or technique? This 1-session class is a great way to get help and see what others are working on! Beate will help with reading patterns, reinforcing techniques, and building your confidence. Beate can assist with either knitting or crochet projects.

One 2-hour session




---
Knitting: Intro to Entrelac


Thursday, September 5 & 12 from 6=8 pm, $33
Craft: Knitting
Teacher: Wendy

It looks like strips of knitting woven together... But it's not. It's one layer worked as small triangles and rectangles and joined by Knitter Magic! Wendy will teach YOU the magic in this class! It's not nearly as hard as it looks!

Two 2-hour sessions


---
Beginning Crochet


Saturday, September 7 & 14 from noon-2 pm, $33
Craft: Crochet
Teacher: Patrick

In this beginner level class, learn to make the basic stitches used in almost all crochet projects. Students will learn to make a foundation chain, single crochet (sc), half double crochet (hdc) and double crochet (dc).

Two 2-hour sessions




---
Beginning Tunisian Crochet


Saturday, September 7 & 14 from 3-5 pm, $33
Craft: Crochet
Teacher: Patrick

Is it knit? Is it crochet? Yes! Well, it's crochet, but with the look of knitting! We'll be teaching the Tunisian Simple, Knit, and Purl stitches in the is introduction to Tunisian Crochet Class.

Two 2-hour sessions






---
Toe-Up Socks: Knit and Fit the Foot First!


Sunday, September 8, 22, & October 6 from noon-2 pm, $48
Craft: Knitting
Teacher: Wendy

Learn to make socks from the toes up, so you always have enough yarn to cover your feet! This worsted weight sock is thick and warm, perfect for wearing around the house, or as a boot sock. You don't need to have any sock knitting experience. Make them look fancy, if you like, by using a self-striping yarn, like we did for the pair in the photo! (Also, if you hate swatching, these are the socks for you!)

Three 2-hour sessions





Beginning Knitting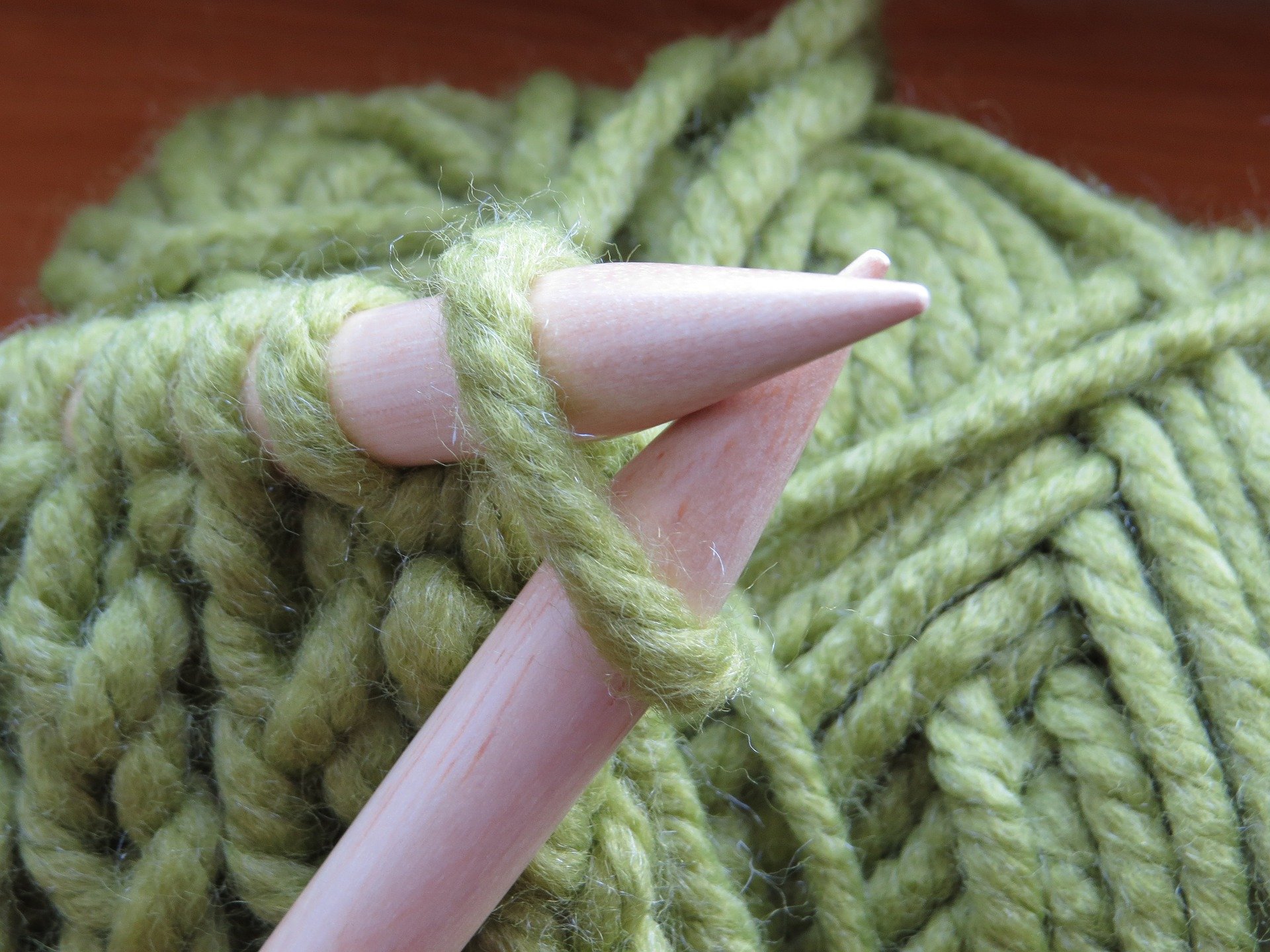 Monday, September 9 & 16 from 6-8 pm, $33
Craft: Knitting
Teacher: Wendy

Learn the basics and get yourself knitting! In this class you will learn how to cast on, knit, purl, and bind off. You'll also learn how to combine knitting and purling to create different stitch patterns and textures, common knitting terms, and the basics of reading a pattern

Two 2-hour sessions



---
We absolutely do not EVER want to spam you. If you don't want to get this newsletter, then we will take you off the list. No problem. No questions asked. There's an unsubscribe link below, or you can just call us.