Skip Navigation
Website Accessibility
Holiday Countdown NO CRAVINGS

---
---
Crawlers, are you ready? Yarnivore hopes to enchant you with all kinds of local hand dye, plus lots of yarn from all your favorite makers. Plus, we've found a treasure trove of awesome tools, notions, and other doodads to bring a smile to your face.

Here are a few of the goodies you'll find at Yarnivore this year:
Our fiber community knows how to share the love! Yarnivore makes it a little bit easier with cards and prints from Knit Baah Purl, Story People, and Lenny Mud. Don't forget we also have mugs, wine glasses (sheepfaced, anyone?), and yarn bowls.
Hand made ornaments, baby booties, and felted soaps from Silk Road Bazaar offer a fair-trade way to gift! SRB works with communities in central Asia to create and sustainable craft-based businesses.
String art kits from Strung by Shawna! Each kit handmade in the US by a woman-owned business. These DIY kits include a recipe card, along with a step-by-step instruction sheet.

DIY tapestry weaving kits from Black Sheep Goods are a great way to share your love of weaving! Kits have pop-out loom, tools, instructions, and yarn or get the loom-only version (no yarn in this one).

Spinner alert! Yarnivore has a fresh batch of solar-dyed mohair locks from Naumann's Angoras! We also have undyed/natural, perfect for doll and santa making! Plus, we have a new shipment of Ashford silk roving, lush-ious!





Wishlets are handmade party favors and small gifts perfect for almost every occasion. Each comes individually packaged and ready to be handed out as a small gift or party favor. This makes it easier for you and your busy lifestyle!




We know y'all love your Katrinkles tools & markers, now we also have bracelet row counters and ornament kits! Ornament kits (shaped like sweaters, hats, stockings, mittens, etc) come with floss, needle, and backing/felt, or you can buy the ornament alone and decorate with your own stash!




Pretty hexagon and heart-shaped stitch markers from Laura Hand Knits!



Oh so whimsically clever things for your home. Yarnivore is all about sparking fiber joy, but we also just love things that make us feel good, like these knitted-hat gnomes!



Zipper pouches, perfect for holding your tools AND putting a smile on your face. Hand made in the US by Dandy Like Candy (named for her standard response to "how are you?"). We'd like to be dandy-like-candy too!

We know all y'all can't wait to get your 2019 Crawl button. Watch our Facebook, Twitter, and Instagram accounts (@YarnivoreSA) for teasers on this year's button, patterns, and yarn!
---
Shop News


Remember - No Winding During Yarn Crawl!
Wind it up! Wind it up! Wind it up! Long time Yarnivores know that space and staff availability is limited during Crawl. This means that we have to store our winding equipment for the duration. If you need something wound, plan on bringing it to us before October 11th!

2019 Yarn Crawl Passports
We still have a FEW passports and bags available! Get it while we still have bags!
If you pre-ordered passports, we will hold on to it for you or you can come get it when you have time.

Regular and Upcoming Events
Every Tuesday at 1 pm - Yarnivorphans Meet-up at Panera
1st and 3rd Fridays - Friday Night Cravings here at Yarnivore
October 11-20 - 2019 Hill Country Yarn Crawl
EVERY DAY - Open Stitching in our seating area anytime we're open!
---
HOLIDAY COUNTDOWN!
DAYS until Christmas: 79

DAYS until Hanukkah: 76
---
The Tip Jar

Knitters: If you do a long-tail cast-on, then the first row of actual knitting needs to be a WRONG-SIDE row. What to do if your pattern calls for a right-side row for 1? You have 3 choices: You can skip row 1 and just start with row 2; you can work a purl row and then start your pattern; you can work the last row of the pattern first (if the pattern has, say, 12 rows, work row 12 first).


---

Knitting: Adult Surprise Jacket


Wednesday, October 9, 23, 30, & November 13 from 6-8 pm, $63
Craft: Knitting
Teacher: Wendy

Elizabeth Zimmerman was a genius when it came to making shapes with knitting. In this case it's an ingenious origami-like cardigan construction. Come check it out for a fun challenge! You'll even get Wendy's supplement to the pattern with exact stitch counts for every row!

Pattern is not included. The pattern is available separately, or is included in books including "The Complete Surprise" and "The Opinionated Knitter"

Four 2-hour session





---
Knit and Crochet Workshop with Beate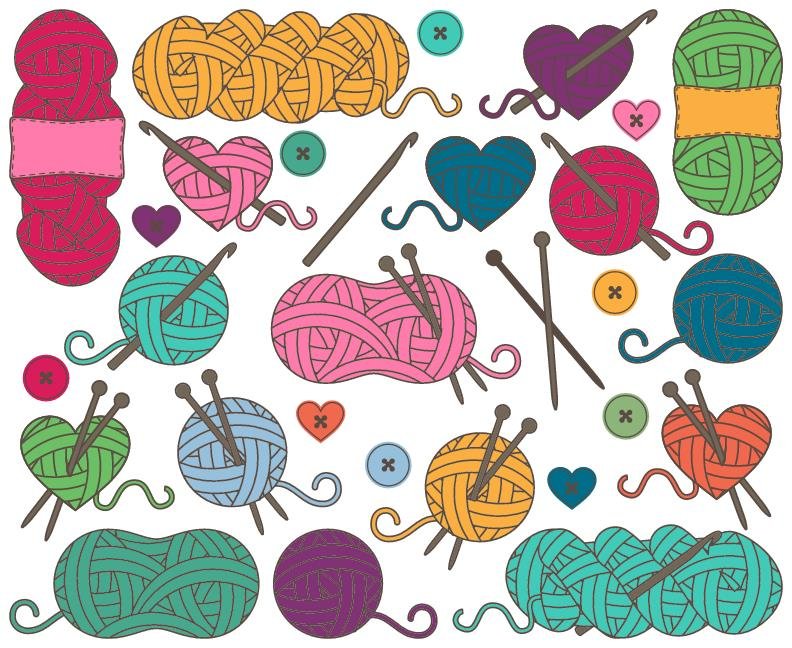 EVERY Thursday from 1-3 pm, $18 per session
Craft: Knitting
Teacher: Beate

Need help with a project or technique? This 1-session class is a great way to get help and see what others are working on! Beate will help with reading patterns, reinforcing techniques, and building your confidence. Beate can assist with either knitting or crochet projects.

One 2-hour session




---
Knit a Cabled Hat


Thursday, October 10 & 17 from 6-8 pm, $33
Craft: Knitting
Teacher: Wendy

Learn twisted stitches and cabling with this elegant braided cable hat. The brim starts with twisted stitches done without a cable needle, then flows into braided cables, so that you can practice both right- and left-twists. Then work invisible decreases up to the top closure. Cabling is easier than you think it is! Make one for yourself or for a great gift!

Two 2-hour sessions










---
My First Socks
Knit Basic Socks from the Cuff Down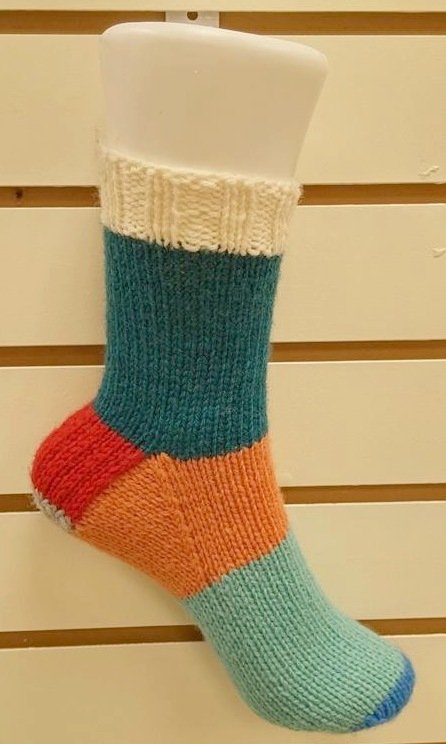 Monday, October 14, 21, & 28 from 6-8 pm, $48
Craft: Knitting
Teacher: Wendy

Warm your toes with this class! Learn about the parts of a sock and the skills needed to make a perfectly fitted sock from cuff to toe. You'll learn techniques that apply to knitting of all types - including sweaters, gloves, even hats and shawls! Plus, handknit socks are more comfortable than any sock in any store!

Three 2-hour sessions






---
Intermediate Knitting



Tuesday, October 15, 22, & 29 from 6-8 pm, $48
Craft: Knitting
Teacher: Wendy

In this class you will learn to increase and decrease, to knit in the round, to read a knitting pattern, and some fun new stitch patterns. FREE patterns are included for a hat, a baby blanket, felted coasters and more. By the end of class, you will have a finished hat, knit seamlessly in the round!

Three 2-hour sessions






---
We absolutely do not EVER want to spam you. If you don't want to get this newsletter, then we will take you off the list. No problem. No questions asked. There's an unsubscribe link below, or you can just call us.