Happy Hand-Dyes!

---
---
One of our favorite things about Yarn Crawl is all the Indie-dyer Trunk Shows. Their artistry is amazing! They can turn a simple pair of socks or scarf into a stunning masterwork. But what if you want to do bigger items? We spent some time talking with some independent dyers to get their ideas. Here's what they told us:

Hand-dyed yarns often have just enough variation from skein to skein, which means that there will sometimes be an obvious line of demarcation when you do a project like a large shawl or a sweater. This variation is inevitable - the dyers work hard to get as much consistency as possible, but sometimes things out of their control (the new batch of dye is different, the water pH has changed, Mercury is retrograde) makes it impossible. Some dye methods are also inherently variable - spatter dye, kettle dye, etc.

To prevent that demarcation, here are their tips:
1. Stripe the new skein in - start adding the new skein several yards early, alternating the new skein and the old skein every row/round or 2. This will blend the change in.
2. Colorblock - change skeins in a place that makes sense in the garment. For example, make a sweater with seams, doing each piece with a different skein. When the change happens at a seam, it's less noticeable.
3. Pattern block - make a feature of the skein change by doing a band of a different texture where the new skein starts, or even do a different texture for each skein.
4. Colorwork - use multiple colors and do fair isle, brioche, intarsia, or other colorwork techniques. Amidst all the colorwork, minor variations won't show at all.
4. Our favorite idea - You can avoid demarcation entirely AND save money by doing most of your garment/blanket/shawl in a commercially made solid color yarn, and using the special hand-dyed yarn for a yoke, border, or color panel.

Have fun with your hand-dyed yarns!

---

Here
---
Shop News


Featured Yarns & Fibers
We have a bunch of cool yarns to show you this week! All of these are from local indie artisans - dyers and fiber producers.

○ First is a new yarn line from Lone Wolf Ranch in Fredericksburg. All their yarns are made from their own sheep - BFL, Cormo, and Gotland breeds. If you're a nerd like some of us, you'll be interested to know that the Elven cloaks in Lord of the Rings were made from Gotland wool. The yarns are so unique and beautiful!

○ Blue Mule Wisp is a kid mohair/silk blend that shines through its halo! We have a variety of tonals & variegated colors that can easily partner with BMF's Xtrafine fingering weight. Elegant, beautiful, lovely!

○ Panorama Fiber Arts gradients are world famous (ok, yarn-world famous) and we managed to save a few back for y'all after this weekend's trunk show. Panorama's gradients are so popular that they are normally only available during trunk shows, but Heather (the fab dyer) allowed us to keep some for Crawlers. We also kept some Expedition DK, perfect for Ambah O'Brien's Lovella shawl (Pictured - $6 in-store or on Rav).

○ New from Zorn Junction! Free Range Ultrafine Alpaca (DK) is a super-lush double skein; Big Ben is a bulky barberpole striped yarn that makes a quick gift (free ribbed beanie pattern with purchase); Hippie Girl fingering weight is perfect for eye-catching socks, hats, cowls, and shawls.

○ Naumann's Angoras Mohair Locks & Roving! Embellish your projects with locks, spin with locks or fiber! Texas raised, Texas dyed.

Regular and Upcoming Events
Every Tuesday at 1 pm - Yarnivorphans Meet-up at Panera (Huebner Oaks)
1st and 3rd Fridays - Friday Night Cravings here at Yarnivore
3rd Saturday - Spinner Saturday
October 11-20 - 2019 Hill Country Yarn Crawl is continuing
EVERY DAY - Open Stitching in our seating area anytime we're open!

---
HOLIDAY COUNTDOWN!
DAYS until Christmas: 72

Weeks until Hanukkah: 69
---
The Tip Jar

Do you frequently forget to grab your pattern when you're running out the door? Take some photos of it with your smart phone and you can still keep working on it even when the pattern is still on the coffee table and you're at the coffee shop.
---

Intermediate Knitting



Tuesday, October 15, 22, & 29 from 6-8 pm, $48
Craft: Knitting
Teacher: Wendy

In this class you will learn to increase and decrease, to knit in the round, to read a knitting pattern, and some fun new stitch patterns. FREE patterns are included for a hat, a baby blanket, felted coasters and more. By the end of class, you will have a finished hat, knit seamlessly in the round!

Three 2-hour sessions






---
Knit and Crochet Workshop with Beate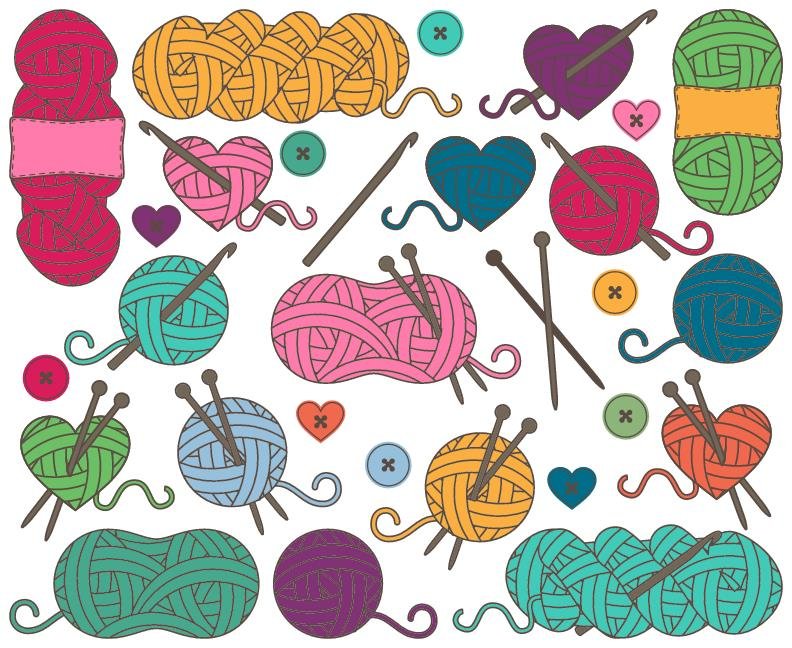 EVERY Thursday from 1-3 pm, $18 per session
Craft: Knitting
Teacher: Beate

Need help with a project or technique? This 1-session class is a great way to get help and see what others are working on! Beate will help with reading patterns, reinforcing techniques, and building your confidence. Beate can assist with either knitting or crochet projects.

One 2-hour session




---
Knitting Workshop with Wendy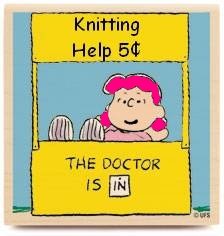 Each session is $18
Upcoming sessions,
Thursday, October 24 from 6-8 pm
Sunday, November 10 from 3-5 pm
Thursday, November 21 from 6-8 pm

Craft: Knitting
Teacher: Wendy

You know you love Wendy's tips and hints and wish she could help you with every project! Well, now she can! Bring your projects and we'll all learn together from each other's challenges. Make your knitting look professional and lose all your fears!

One 2-hour session




---
(Not Your) Grandma's Slippers


Sunday, October 27 & November 3 from 3-5 pm, $33
Craft: Knitting
Teacher: Wendy

Do you remember these slippers from back in the day? I think everyone's Grandma made them. The old-fashioned version is garter stitch and ribbing knitted flat, then sewn up with seams at the back of the heel and the top of the foot. Wendy's new and improved version is just as quick and almost as easy, but done with NO SEAMS so that the foot stays happy and comfortable for an entire day of hanging out in your pajamas. You can even wear them to bed for soft fluffy bed socks.

Pom-poms optional ;)

Two 2-hour sessions


---
We absolutely do not EVER want to spam you. If you don't want to get this newsletter, then we will take you off the list. No problem. No questions asked. There's an unsubscribe link below, or you can just call us.