Skip Navigation
Website Accessibility
Nifty Notions!

---
---
In Part 1, we listed all the needle and hook brands we offer. Today, we're talking notions! There are two main categories: notions to help make the knitting or crocheting easier, and notions to decorate and style your finished project.

Working Notions
We've got all the basics, including ball winders, highlighter tape, point protectors, row counters, scissors, stitch markers, swifts, tape measures, tapestry/yarn needles, and ...<takes a breath>...

We also carry bobbins, felting needles, fringers, lucets, tatting shuttles, therapeutic/ergonomic gloves... want us to keep going?


Addi - needle huggers, cord clips, stitch markers, thimble ring

Allary - tape measures

Ann Tudor (US artist) - handmade glass stitch markers

Ashford - felting needles and tools, yarn swifts

Beadsmith - beading cord, kumihimo supplies

ChiaoGoo - fringer, swift, pocket pounch

Clover - cable needles, darning needles, stitch markers, cutters, row counters, etc, etc, etc

Dritz - sweater shaver, travel sewing kit

Fiskars - scissors (including left-handed)

Handeez - support gloves

HiyaHiya - bags, needle cases, point protectors, row counter

Katrinkles (US artist) - handmade gauges, stitch markers, ornament kits, ruler, tags

KnitBaahPurl (US artist) - handmade project bags, tags, stitch markers, notebooks

Knitter's Pride - nostepinne (yarn winder), row counter, stitch markers, yarn needles

Lacis - ball winder, swift, crochet hook handle, beading tools, t-pins, needle-felt tool

Laura Hand Knits (US artist)

Prym - bobbins, cable needle, knitting thimble

Susan Bates - cable needle, darning needles, needle gauge/sizer

Tacony - scissors and tape measures

Finishing Notions
Need something to go on or with your project? We have buttons, pompoms, safety eyes, and shawl pins to finish off your item, as well as blocking wires & mats, pompom makers, sock blockers, and more

Bonnie Bishoff (US artist) - shawl pins and sticks

Button's Etc. - buttons and closures

Knitter's Pride - sock blocker, shawl sticks

Paradise - shawl sticks and pins
---
Shop News


Featured Yarn and Pattern
Ready for a glowing autumn? Us too! Luminosa from Cascade Yarns glows like candlelight. It's also as soft and cuddly as a kitten. It's a blend of viscose, baby alpaca, and merino wool. One of the most unique yarns we've ever seen!
If you make this lovely cowl/infinity scarf, it can keep you warm, too! The Centerpiece Cowl by Shannon Dunbabin is a FREE pattern that highlights the unique glow of the Luminosa yarn.



Regular and Upcoming Events
Every Tuesday at 1 pm - Yarnivorphans Meet-up at Panera
1st and 3rd Fridays - Friday Night Cravings here at Yarnivore
November 27 - Closing early
November 28 - Closed for Thanksgiving
November 29 - OPEN for Black Friday
November 30 - Small Business Saturday
EVERY DAY - Open Stitching in our seating area anytime we're open!
---
HOLIDAY COUNTDOWN!
DAYS until Christmas: 51

DAYS until Hanukkah: 48
---
The Tip Jar

Here's another way to store your circular needles if you have some wall space: Put up hooks and hang the needles up by their cords. Over time, this will allow their cords to relax and stop curling, too! You can add more hooks as your collection grows.


---

Knitting: Fair Isle Christmas Stocking


Tuesday, November 5, 12, & 19 from 6-8 pm, $48
Craft: Knitting
Teacher: Wendy

Learn stranded knitting technique and impress the relatives as you make this heirloom Christmas stocking! You'll choose from several different pattern designs, and learn to personalize your stocking. Make one for every family member!

Three 2-hour sessions







---
Knit and Crochet Workshop with Beate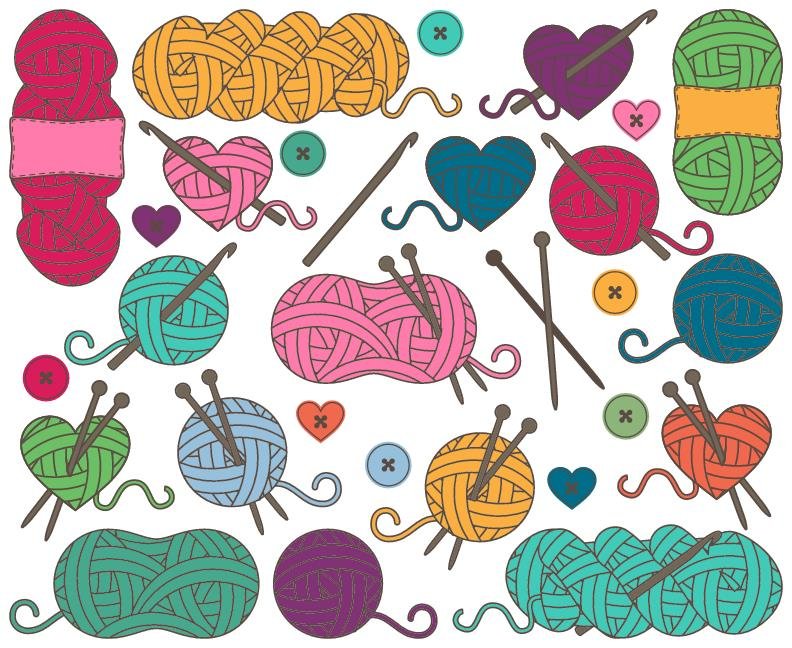 EVERY Thursday from 1-3 pm, $18 per session
Craft: Knitting
Teacher: Beate

Need help with a project or technique? This 1-session class is a great way to get help and see what others are working on! Beate will help with reading patterns, reinforcing techniques, and building your confidence. Beate can assist with either knitting or crochet projects.

One 2-hour session




---
Knitting: Mobius Cowl


Thursday, November 7 & 14 from 6-8 pm, $33
Craft: Knitting
Teacher: Wendy

Cowls are all the rage these days and this one is especially adorable! You'll learn the mobius cast-on in the first class, then learn Wendy's favorite stretchy and decorative bind-off in the last class. Makes a GREAT Christmas Gift!

Two 2-hour sessions







---
Knitting Workshop with Wendy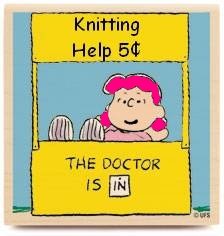 Each session is $18
Upcoming sessions,
Sunday, November 10 from 3-5 pm
Thursday, November 21 from 6-8 pm

Craft: Knitting
Teacher: Wendy

You know you love Wendy's tips and hints and wish she could help you with every project! Well, now she can! Bring your projects and we'll all learn together from each other's challenges. Make your knitting look professional and lose all your fears!

One 2-hour session




---
Knitting: Intarsia Christmas Stocking


Sunday, November 17, December 1, & 8 from 3-5 pm, $48
Craft: Knitting
Teacher: Wendy

Knit a picture into your stocking – Snowman, Snow-lady, Christmas Tree, Santa – and learn intarsia technique. You only hold one yarn at a time, so it's easier than it looks! Three classes finishing up JUST in time for the big day! You'll also learn a fun knitted-in braid technique.

Three 2-hour sessions











---
We absolutely do not EVER want to spam you. If you don't want to get this newsletter, then we will take you off the list. No problem. No questions asked. There's an unsubscribe link below, or you can just call us.