Quick & Easy Gift Ideas!

---
---
It's only a little over a month until the Winter Holidays! The ladies on your list will love these for Christmas, Hanukkah, Kwanzaa, Diwali, or Solstice/Yule, or just because you want to show them that you love them and want them to feel loved this winter.



Knit


Sugared Almonds Cowl by Susan Ashcroft, How I knit the CC Beanie by Oregon Ladybug, Nesta Mitts by Oomieknits






Crochet


La Mecha Beanie by The Firefly Hook, Frimas Cowl by Christine Roy, Mrs. Fitz Wristwarmers (Outlander Inspired) by Polly Foo Foo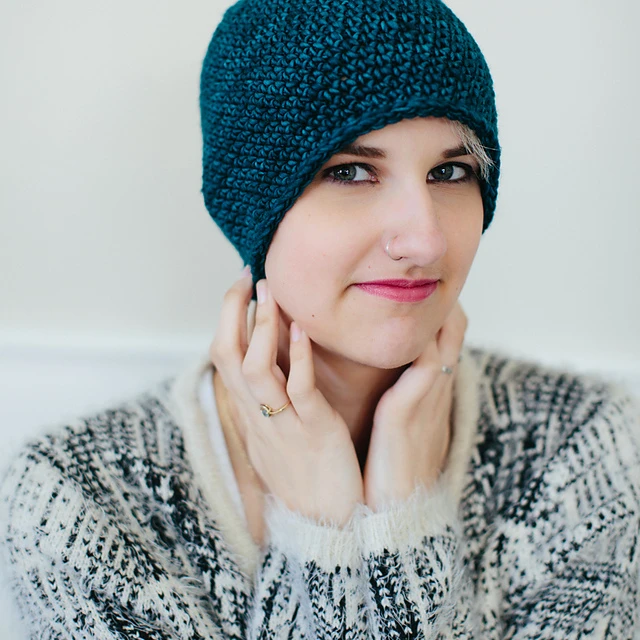 ---

---
Shop News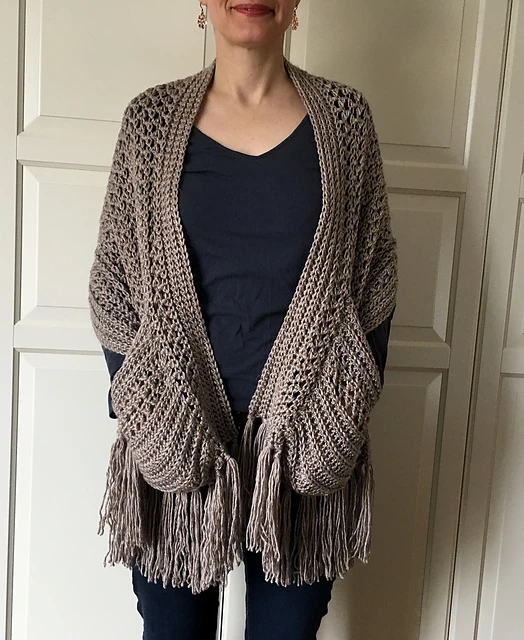 Featured Yarns & Pattern
It's COLD! Winter is here (for a few days at least) and we want to be COZY! This crocheted shawl is super cozy and should work up quickly enough that you can be cuddled into it by Thanksgiving: You'll love the Perfect-Pockets Shawl by Sonja Hood. Work it in Aran weight yarn, like Plymouth Encore for light warmth, or go for Cascade Eco Alpaca for super cuddly luxury.


Regular and Upcoming Events
Every Tuesday at 1 pm - Yarnivorphans Meet-up at Panera (Huebner Oaks)
1st and 3rd Fridays - Friday Night Cravings here at Yarnivore
3rd Saturday - Spinner Saturday
November 27 - Closing early
November 28 - Closed for Thanksgiving
EVERY DAY - Open Stitching in our seating area anytime we're open!

---
HOLIDAY COUNTDOWN!
DAYS until Christmas: 43

DAYS until Hanukkah: 40
---
The Tip Jar

The easy way to thread thick yarns into the smallish eye of your darning needle: Fold the yarn around the shaft of the darning needle and pinch it tightly under the needle; pull the needle out; flatten the fold of yarn; wiggle the fold of yarn through the eye of your darning needle. It works really well!

Can't visualize it? Stop by and we'll show ya!



Knit and Crochet Workshop with Beate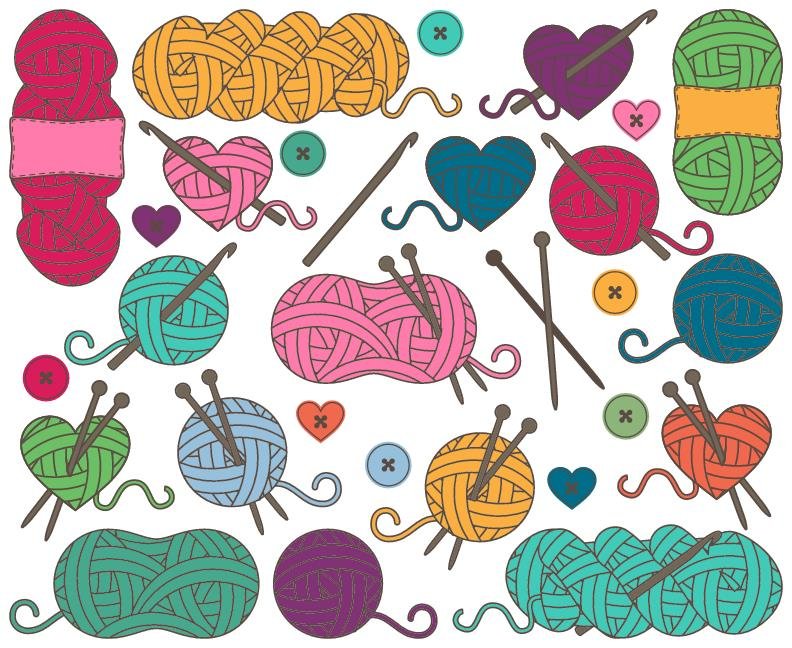 EVERY Thursday from 1-3 pm, $18 per session
Craft: Knitting
Teacher: Beate

Need help with a project or technique? This 1-session class is a great way to get help and see what others are working on! Beate will help with reading patterns, reinforcing techniques, and building your confidence. Beate can assist with either knitting or crochet projects.

One 2-hour session




---
Knitting: Intarsia Christmas Stocking


Sunday, November 17, December 1, and 8 from 3-5 pm, $48
Craft: Knitting
Teacher: Wendy

Knit a picture into your stocking – Snowman, Snow-lady, Christmas Tree, Santa – and learn intarsia technique. You only hold one yarn at a time, so it's easier than it looks! Three classes finishing up JUST in time for the big day! You'll also learn a fun knitted-in braid technique.

Three 2-hour sessions












---
Knitting Workshop with Wendy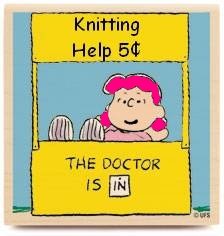 Each session is $18
Upcoming sessions,
Thursday, November 21 from 6-8 pm
Thursday, December 5 from 6-8 pm
Sunday, December 15 from noon-2 pm
Monday, December 23 from 6-8 pm

Craft: Knitting
Teacher: Wendy

You know you love Wendy's tips and hints and wish she could help you with every project! Well, now she can! Bring your projects and we'll all learn together from each other's challenges. Make your knitting look professional and lose all your fears!

One 2-hour session


---
Beginning Rigid Heddle Weaving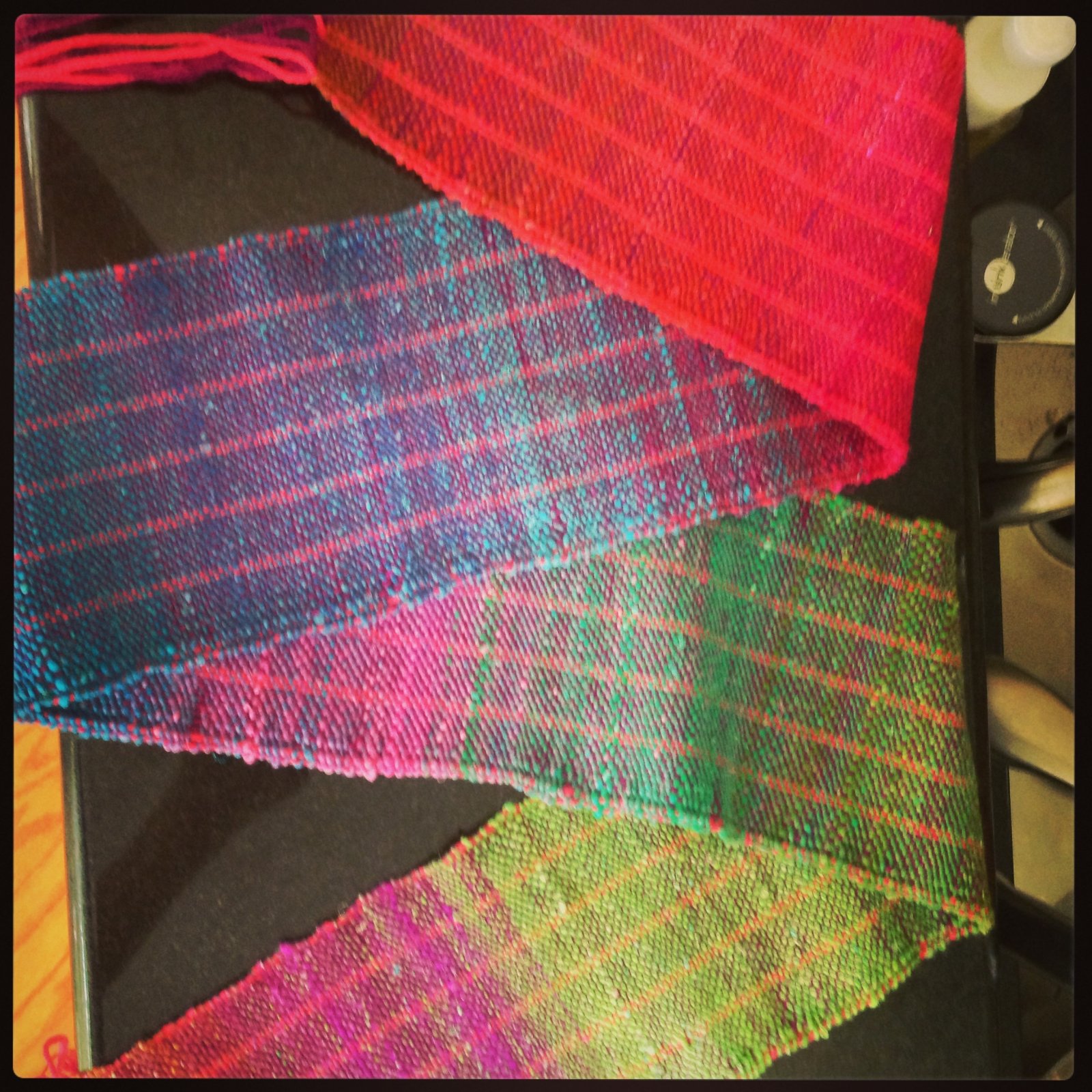 Saturday, November 23 from 10 am-4 pm, $48
Craft: Weaving
Teacher: Debbi

Learn the basics of weaving on a rigid heddle loom. We'll cover weaving terminology, direct warping, winding and managing shuttles, achieving a balanced weave and basic finishing techniques. As time allows, we'll discuss weaving drafts, yarn choices for weaving, pattern planning and alternate methods of warping.

One 6-hour session




---
We absolutely do not EVER want to spam you. If you don't want to get this newsletter, then we will take you off the list. No problem. No questions asked. There's an unsubscribe link below, or you can just call us.