Down to the Wire Gifts to make!

---
---
With only about 3 weeks left until Christmas or Hanukkah, you check your list and find you don't have anything for your cousin or secret Santa or for MOM? No worries! Theses ideas have gotcha covered, and most of them can be done with SCRAPS!



Dishcloths


We like to tuck a dishcloth or two in with a jar of nice artisan jam or a fancy soap for a lovely gift! We suggest the crocheted JustRight and BigTime Dishcloths by Deborah Ellis, or the knitted Mostly Manly Dishcloths by Meaghan Schmaltz.






Holiday Ornaments & Decor


Here's some lovely and quick decorations:
Dreidel by Leslie S (knit), Hanukkah Banner by Randy Cavaliere (crochet), Ribbon Candy Ornaments by Terry Morris (knit), Quick and Simple Snowflakes and Stars by Agrarian Artisan (crochet)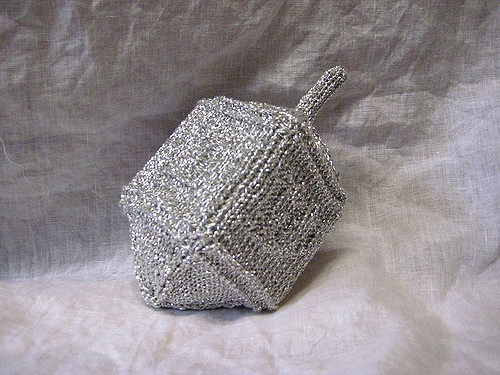 Jewelry


Small things that knit/crochet fast:
Rustic I Cord Wrap Bracelet by Elizabeth Murphy (knit), Slap Chop by Sara Delaney (crochet), The Flower by Faima Othman (crochet), Yorkshire Rose Corsage by Verity Britton (knit)


---

---
Shop News


NEW - We have Gift Cards available ONLINE!
It's easy to buy Yarnivore Gift Cards now! Just go to the Yarnivore Product Page and you'll see a link to purchase a gift card. Choose an option from $10-100, and put in your cart! You can print it out and give it to the recipient or email it - they can display it on their phone in store, or use it online. It even works for classes!

Regular and Upcoming Events
Every Tuesday at 1 pm - Yarnivorphans Meet-up at Panera (Huebner Oaks)
1st and 3rd Fridays - Friday Night Cravings here at Yarnivore
3rd Saturday - Spinner Saturday
December 14 - Lone Wolf Trunk Show
December 24 - Closing early
December 25 - Closed for Christmas
EVERY DAY - Open Stitching in our seating area anytime we're open!

---
HOLIDAY COUNTDOWN!
DAYS until Christmas: 22

DAYS until Hanukkah: 19
---
The Tip Jar

Did you know that there are US and UK terms for yarn sizes? If you see something calling for 4-ply yarn, it doesn't usually mean yarn with 4 plies, it means fingering weight yarn. It could also mean yarn with 4 plies. To tell, first check the gauge. If it says "20 sts in 4 inches", then it's probably US terms, calling for a worsted weight yarn with 4 plies. But if it calls for "28 sts in 4 inches" it's probably UK terms, calling for a fingering weight yarn.

Here's a link with a good explanation, and here's an easy chart on Ravelry.



Knit and Crochet Workshop with Beate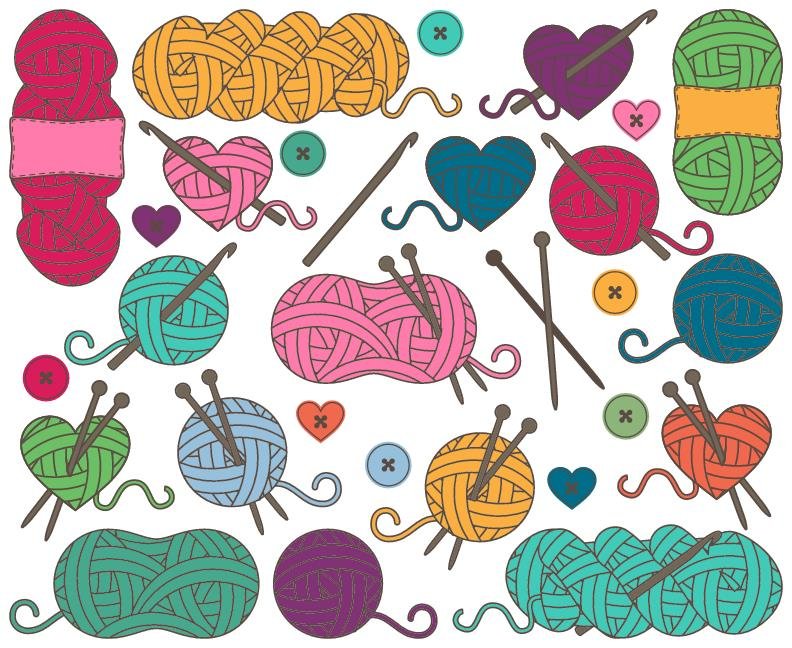 EVERY Thursday from 1-3 pm, $18 per session
Craft: Knitting
Teacher: Beate

Need help with a project or technique? This 1-session class is a great way to get help and see what others are working on! Beate will help with reading patterns, reinforcing techniques, and building your confidence. Beate can assist with either knitting or crochet projects.

One 2-hour session




---
Knitting Workshop with Wendy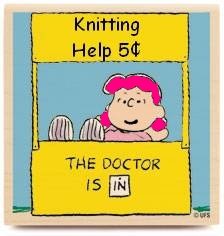 Each session is $18
Upcoming sessions,
Thursday, December 5 from 6-8 pm
Sunday, December 15 from noon-2 pm
Monday, December 23 from 6-8 pm
Craft: Knitting
Teacher: Wendy

You know you love Wendy's tips and hints and wish she could help you with every project! Well, now she can! Bring your projects and we'll all learn together from each other's challenges. Make your knitting look professional and lose all your fears!

One 2-hour session




---
Beginning Crochet


Saturday, December 7 & 14 from noon-2 pm, $33
Craft: Crochet
Teacher: Patrick

In this beginner level class, learn to make the basic stitches used in almost all crochet projects. Students will learn to make a foundation chain, single crochet (sc), half double crochet (hdc) and double crochet (dc).

Two 2-hour sessions




---
Filet Crochet (includes chart reading)


Saturday, December 7 & 14 from 3-5 pm, $33
Craft: Crochet
Teacher: Patrick

Want to learn how to read a crochet chart? This is an easy start! Crochet charts are a universal language and they help you see what your project will look like. Filet crochet is worked in a grid, using only chain and double crochet stitches. Because we use just two stitches, it's easier for you to learn chart reading.

Two 2-hour sessions




---
Knitting: Duplicate Stitch Holiday Ornament


Monday, December 9 from 6-8 pm, $18
Craft: Knitting
Teacher: Wendy

Make a very quick and easy Holiday ornament or sachet. Make a bunch and give them to everyone on your list! You'll learn to work duplicate stitch (also called Swiss darning), and decorative seam techniques.

One 2-hour session












---
Knitting: Mini Stocking Ornament


Thursday, December 12 from 6-8 pm, $18
Craft: Knitting
Teacher: Wendy

These cute little Christmas stockings are perfect to decorate your tree, and they make adorable gifts, too! They're completely made from leftover yarns – any yarn will work! And yes, you can do it in just 2 hours!

One 2-hour session




---
We absolutely do not EVER want to spam you. If you don't want to get this newsletter, then we will take you off the list. No problem. No questions asked. There's an unsubscribe link below, or you can just call us.