Skip Navigation
Website Accessibility
Whatcha Really Really Want

---
---
First rule of gifting for yarn crafters - don't buy them yarn! Unless, of course, they've told you exactly what yarn they want and what color and how many skeins.

So what can you buy them?
Ball Winder and Swift! This is the #1 top gift! For the yarny person, this enables them to get going on their project faster. For the non-yarny relative, this means you don't have to have yarn wrapped around your arms while they wind it. Price range for the combo: $95 (most home users)-$450 (heavy duty)

Interchangeable Needle Set. Available for knitting needles or tunisian (afghan) crochet. Look first and see if they are using wood or metal needles. If you can, "borrow" a needle so we can see what brand they like. Prices range from $50-250

Needle/Hook cases. Help get your yarn-lover organized! Most are around $20

Yarn Bowls. Keep their yarn from rolling all over the floor AND decorate! We have everything from Fandom designs, to elegant handmade yarn bowls. Prices Range from $20-70

Mugs/Tshirts/Slippers. Let them eat, drink, and wear their love for yarn! Prices from $15-35

BAGS! Knitters and crocheters are ALL bag-ladies (and gents)! Priced from $10 up

Jewelry. Shawl pins, earrings made from knitting needles, bracelets that are actually rulers, and rings that can help keep track of rows, your yarner will love these! $10-30

AND MORE! Stitch markers, ornaments, hand lotions, cute scissors - all these are super gifts!

None of these ideas work? That's okay, they'll LOVE a Yarnivore Gift Card! Available online in amounts from $10-100, or in-store for any amount!
---
Shop News


Stocking Stuffer of the Week
Make it easy on yourself - get this decorative ball filled with cute knit/crochet gifts. They're filled with doodads and thingamajigs that knitters and crocheters will love. Priced by size from $8.95-$21.95

Regular and Upcoming Events
Every Tuesday at 1 pm - Yarnivorphans Meet-up at Panera
1st and 3rd Fridays - Friday Night Cravings here at Yarnivore
December 14 - Lone Wolf Trunk Show
December 24 - Closing early
December 25 - Closed for Christmas
Open Stitching in our seating area anytime we're open!
---
HOLIDAY COUNTDOWN!
DAYS until Christmas: 15

DAYS until Hanukkah: 12
---
The Tip Jar

Need BRIGHT light for a few stitches? Use your phone! The LED flashlight on most phones is really bright and really color-balanced. If someone's there willing to hold it just there, that works well, but otherwise, you can get phone stands and holders that will hold the light just where you need it.


---

Knit and Crochet Workshop with Beate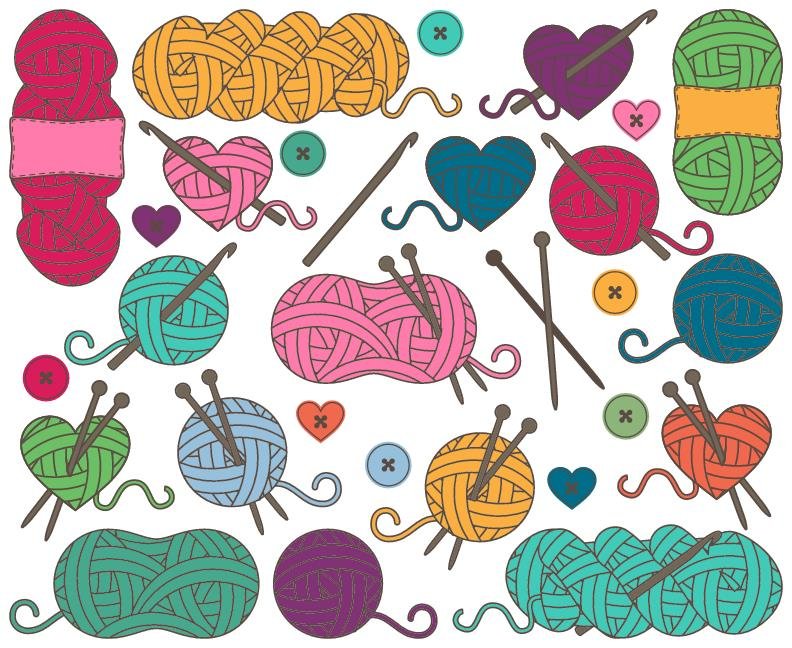 EVERY Thursday from 1-3 pm, $18 per session
Craft: Knitting
Teacher: Beate

Need help with a project or technique? This 1-session class is a great way to get help and see what others are working on! Beate will help with reading patterns, reinforcing techniques, and building your confidence. Beate can assist with either knitting or crochet projects.

One 2-hour session




---
Knitting Workshop with Wendy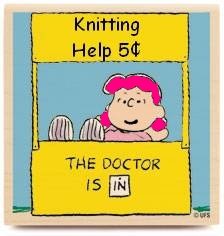 Each session is $18
Upcoming sessions,
Sunday, December 15 from noon-2 pm
Monday, December 23 from 6-8 pm
Craft: Knitting
Teacher: Wendy

You know you love Wendy's tips and hints and wish she could help you with every project! Well, now she can! Bring your projects and we'll all learn together from each other's challenges. Make your knitting look professional and lose all your fears!

One 2-hour session




---
Knitting: Mini Stocking Ornament


Thursday, December 12 from 6-8 pm, $18
Craft: Knitting
Teacher: Wendy

These cute little Christmas stockings are perfect to decorate your tree, and they make adorable gifts, too! They're completely made from leftover yarns – any yarn will work! And yes, you can do it in just 2 hours!

One 2-hour session




---
Beginning Lucet Braiding


Tuesday, December 17 from 6-8 pm, $18
Craft: Lucet Braiding
Teacher: Wendy

Learn to make cords on the lucet (a viking-age tool)! You'll even learn some decorative techniques that you can turn into a bracelet or necklace Makes a great gift, or maybe you just want to make several for yourself.

One 2-hour sessions




---
Needle Felt Holiday Ornament


Thursday, December 19 from 6-8 pm, $18
Craft: Felting
Teacher: Wendy

Needle felting uses super sharp barbed needles to turn loose wool into thick fabric, which you can shape as you go. In this fun class, you'll learn to make a felted holiday ornament, and decorate it with some simple embroidery stitches!

One 2-hour session







---
Beginning Rigid Heddle Weaving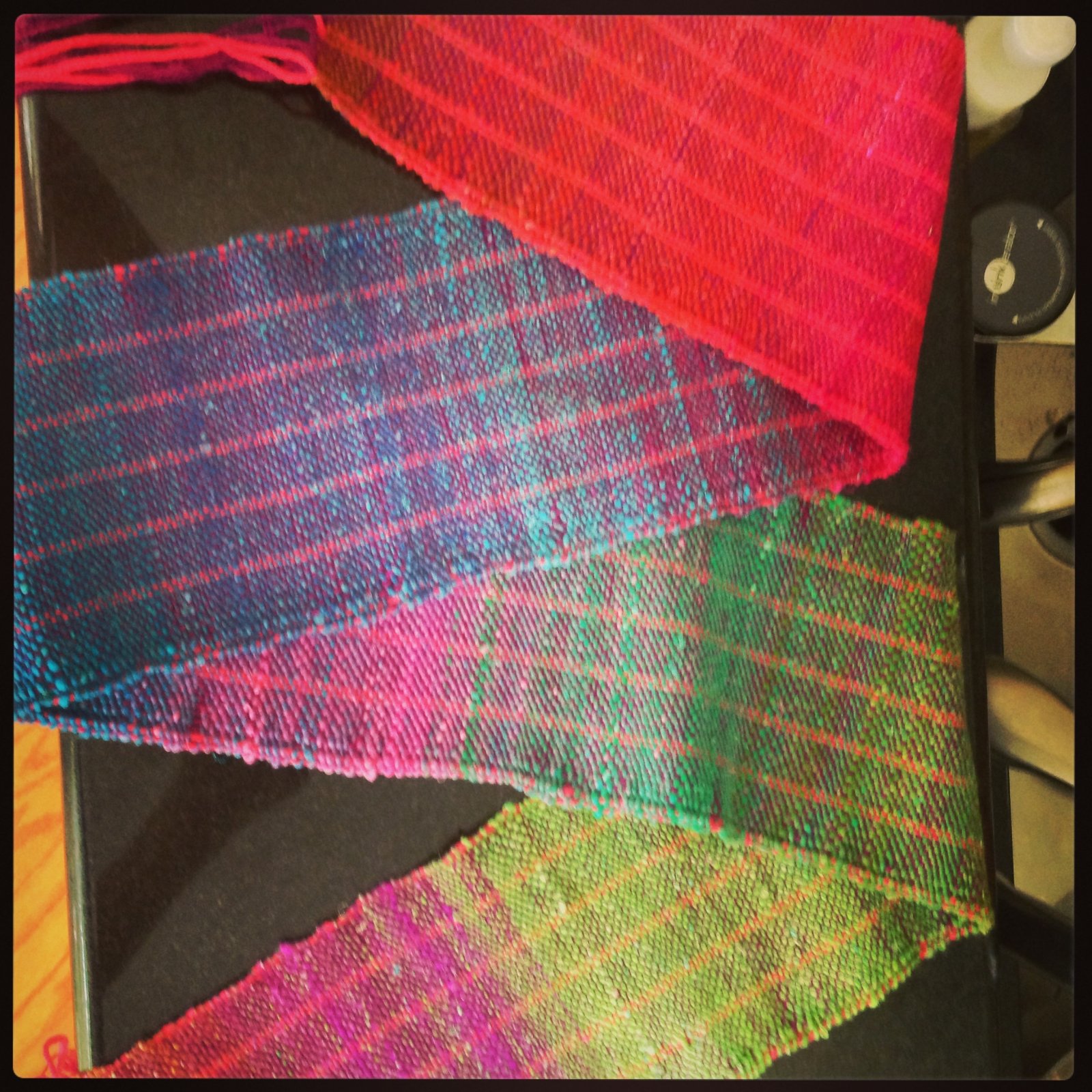 Saturday, December 21 from 10 am-4 pm, $48
Craft: Weaving
Teacher: Debbi

Learn the basics of weaving on a rigid heddle loom. We'll cover weaving terminology, direct warping, winding and managing shuttles, achieving a balanced weave and basic finishing techniques. As time allows, we'll discuss weaving drafts, yarn choices for weaving, pattern planning and alternate methods of warping.

One 6-hour session




---
Knitting: Fixing Mistakes


Sunday, December 22 from 6-8 pm, $23
Craft: Knitting
Teacher: Wendy

Dropped stitches, purling when you wanted to knit, unwanted increases, decreases, and yarn overs – we've all done them at some point in our knitting. Learn how to fix these mistakes and overcome your fear of ripping down and ripping out!

One 2-hour session







---
We absolutely do not EVER want to spam you. If you don't want to get this newsletter, then we will take you off the list. No problem. No questions asked. There's an unsubscribe link below, or you can just call us.