Do You Lose Something?

---
---
International Women's DayMarkéta Machová from Pixabay">
Celebrating the creativity and influence of women


International Women's Day on March 8 is a global day celebrating the social, economic, cultural and political achievements of women. One of its missions involves increasing visibility of women creatives and promoting their work! Whether it's for profit, sustenance, or recreation, all of you are creative! Who's your favorite woman dyer or designer, crocheter, knitter, spinner or weaver? What women have inspired you on your creative journey? Let us know on Facebook, Instagram, or Twitter, using the following hashtags: #IWD2020 #yarnivoresa
Our list includes each and every one of y'all— a very, very long list!

Want to honor International Women's Day in your own crafting? Do it in purple! Purple is the official color of IWD, signifying justice & dignity. Here are some pattern ideas for a purple flower to knit or crochet to wear on March 8 (both are FREE patterns on Ravelry - click the thumbnail to go to the pattern page):


---

---

Shop News


Featured Notion
We love our row counters, and this one is a new favorite. Cocoknits designed their new row counter to make it easier for knitters and crocheters without looking cheap. It has a special lens that magnifies the row number, it advances with just a click, it LOCKS, and it has a steel backing so that you can wear it with your Cocoknits wristband! Super cool!

Lost & Found
Have you lost needles, sunglasses, water bottles, cardigans, or even entire projects? We regularly have all those things in our Lost & Found. Come by and tell us what you are missing and we'll try to reconnect you with your missing items!

Regular & Upcoming Events

Every Tuesday at 1 pm - Yarnivorphans Meet-up at Panera
1st and 3rd Fridays - Friday Night Cravings here at Yarnivore
3rd Saturday - Spinners and Weavers Monthly Meet-Up at Yarnivore
April 12 - Closed for Easter
April 25 - Local Yarn Shop Appreciation Day
Friday & Saturday, May 1 & 2 - Yellow Rose Fiber Festival in Seguin


---
How long a tail to leave? It has to be enough to thread on a darning needle and sew in, but not so much that you'll accidentally knit or crochet with the tail. Turns out your hand is a good guide! Make sure the yarn is just a little less than the distance between your outstretched pinkie and thumb. That way it has plenty of room to sew in, but is short enough that you'll feel it if you pick up the wrong strand.
---

Classic Bottom-Up Sweater


Tuesday, March 3, 17, 31 & April 14 from 6-8 pm, $63
Craft: Knitting
Teacher: Wendy

**Perfect Fit For You!**
Learn to make a classic sweater, with set-in sleeves, in your favorite yarn. What makes it traditional? It's knit from the bottom up, with set-in sleeves, but of course it has the Wendy touch, so it's still completely seamless and made to fit YOU! Suitable for a first sweater if you've never made a sweater before.

And – you can use cotton or linen yarn and make it lightweight and short-sleeved so that you can wear it all summer! Or heavy and warm – your choice!

Four 2-hour sessions



---
Knit and Crochet Workshop with Beate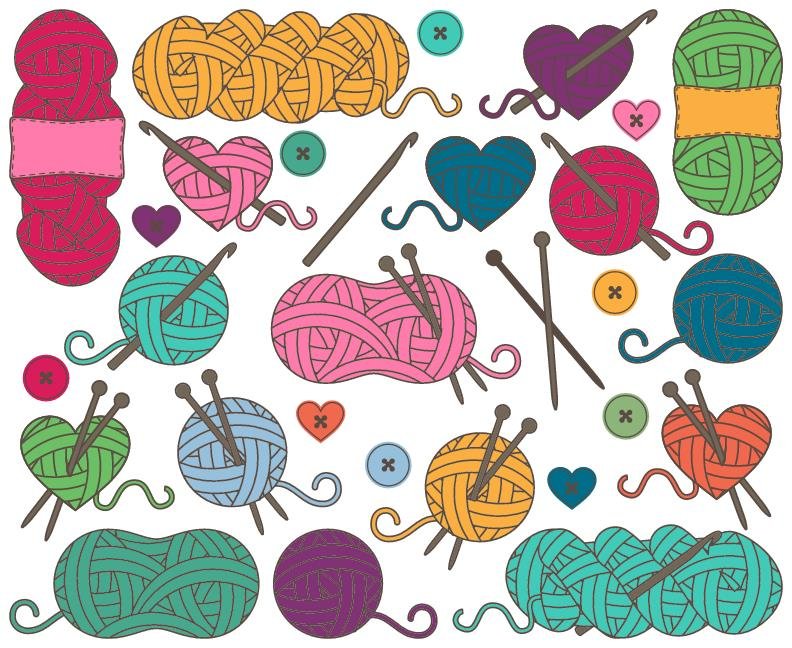 EVERY Thursday from 1-3 pm, $18 per session
Craft: Knitting or Crocheting
Teacher: Beate

Need help with a project or technique? This 1-session class is a great way to get help and see what others are working on! Beate will help with reading patterns, reinforcing techniques, and building your confidence. Beate can assist with either knitting or crochet projects.

One 2-hour session




---
Knitting Workshop with Wendy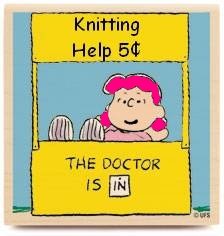 Each session is $18
Upcoming sessions,
Thursday, March 5 from 6-8 pm
Sunday, March 8 from 6-8 pm
Wednesday, March 25 from 6-8 pm
Craft: Knitting
Teacher: Wendy

You know you love Wendy's tips and hints and wish she could help you with every project! Well, now she can! Bring your projects and we'll all learn together from each other's challenges. Make your knitting look professional and lose all your fears!

One 2-hour session




---
Intermediate Tunisian Crochet Hat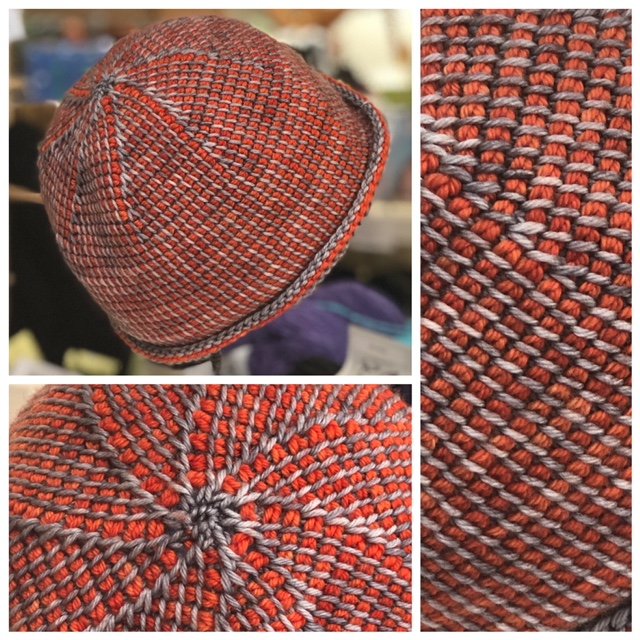 Saturday, March 7 & 14 from noon-2 pm, $33
Craft: Crochet
Teacher: Patrick

Want to advance your Tunisian crochet skills? Learn how to crochet Tunisian-style with two colors and in the round. You'll use a double-ended crochet hook and two colors of yarn to make a hat – so many possibilities!

Two 2-hour sessions






---
Intermediate Crochet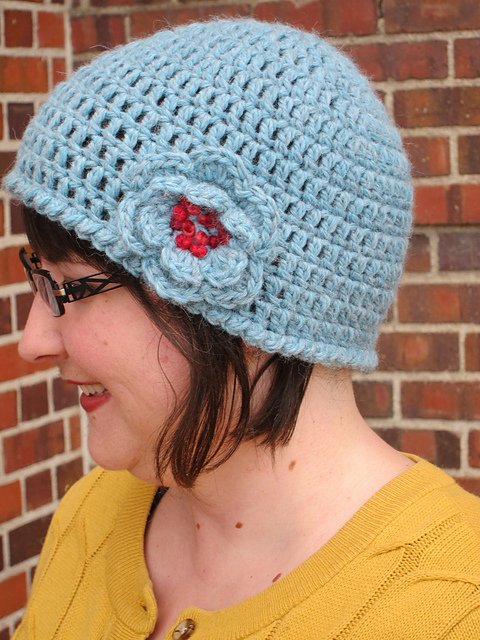 Saturday, March 7 & 14 from 3-5 pm, $33
Craft: Crochet
Teacher: Patrick

Take the next step in your crochet journey! Learn to increase and decrease (intentionally!) and crochet in the round while working Linda's Quick and Simple Hat Pattern.

Two 2-hour sessions






---
Knockout Knits & Perfect Purls


Wednesday, March 11 & 18 from 6-8 pm, $33
Craft: Knitting
Teacher: Wendy

Do you have gaps in between rows? Uneven stitches? Too tight or too loose edges? We can fix all that! In this class, we'll hone your knitting and purling skills to give you beautiful, even stitches, beautiful edges, and pretty purls. Make your knitting look HANDMADE, not homemade!

Two 2-hour sessions


---
Knitting: Fixing Mistakes


Thursday, March 12 & 19 from 6-8 pm, $38
Craft: Knitting
Teacher: Wendy

Dropped stitches, purling when you wanted to knit, unwanted increases, decreases, and yarn overs – we've all done them at some point in our knitting. Learn how to fix these mistakes and overcome your fear of ripping down and ripping out!

Two 2-hour sessions







---
Intermediate Knitting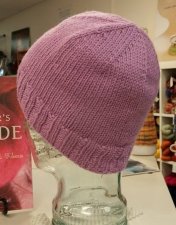 Sunday, March 15, 22, & 29 from 3-5 pm, $48
Craft: Knitting
Teacher: Wendy

In this class you will learn to increase and decrease, to knit in the round, to read a knitting pattern, and some fun new stitch patterns. FREE patterns are included for a hat, a baby blanket, felted coasters and more. By the end of class, you will have a finished hat, knitted
seamlessly in the round!

Three 2-hour sessions






---
We absolutely do not EVER want to spam you. If you don't want to get this newsletter, then we will take you off the list. No problem. No questions asked. There's an unsubscribe link below, or you can just call us.