Spring Cleaning Time!

---
---
Tips to tidy up your craft areas
Every crafter has, at some point, misplaced a needle, hook, pattern, or yarn. You know it's there somewhere, but exactly where? Maybe now is a good time to tidy your stash, while you're sticking closer to home? Decluttering our things can also help declutter our minds and reduce our stress levels (aah, relief!).

Here are a few tips to declutter your stash:
Prepare! Gather containers to hold your items, such as boxes (large or small, depending on what you're sorting). Decide whether you want to donate or toss any items and make sure you have a container set up for those.

Start small: We've all been in the middle of cleaning a closet and gotten overwhelmed. Anticipate how much time and energy you want to put into the day and limit yourself to something that fits. For example, start by collecting just your needles, hooks, and notions.

Contain: Gather everything in one place (e.g., the kitchen table) and then sort them into organizers, accessory bags, or donation containers. You can break this into smaller steps by collecting items for several days, as you come across them. Find a random G hook? Put it in a container that you've set aside. Caryn keeps a fun mug by the couch for all found hooks & needles.

Do one category at a time: Lather, rinse, repeat with your patterns, books, and yarns. These will likely take much more time and energy since you might have more of them.

Donate! Although you can donate your unneeded items to most charities, many crafters want to make sure their goodies will go to someone who will make the most of them. This is why Yarnivore accepts donations of yarn-related items. We distribute them to teachers, churches, and non-profits. We accept donations of all kinds but demand is highest for acrylic worsted weight yarn and mid-size needles (US 7-9) and hooks (US H-J).

---
Safety First

COVID-19 update

Greetings all, we hope everyone is staying healthy!
Per CDC.gov, we should all practice good hygiene (no handshake/hugs, clean hands, disinfect surfaces, cover coughs/sneezes, don't touch face, increase ventilation) and stay home if one is feeling sick.

Here is how Yarnivore is handling the current COVID-19 situation (as of 3/16)
1. We're open as usual (M-F 10a-7p, Sat 10a-5p, Sun 11a-5p), but we have canceled Friday Night Craving temporarily. We'll update you if we need to change our hours. Stay tuned to this site or one of our social media accounts (FB, Instagram, Twitter: @YarnivoreSA)
2. We're disinfecting the bathroom and commonly touched surfaces several times a day - e.g., tables, door handles, counter top, etc.
3. We have hand sanitizer out in several places; use them often to protect yourself and others! Also, Wendy has posted 20-second song lyrics in the bathroom if you need help remembering how long to wash your hands.
4. Handling food carefully by limiting food sharing. We've temporarily shut down our snack station since much of it was not individually wrapped.
5. Encouraging everyone (staff included) to stay home if they feel unwell. If you will have to miss a class, our teachers will help you get caught up when you're well again!
6. If you need yarn/supplies but are concerned about staying healthy, please call the store. We're offering curbside service: Call us with your request and credit card, then we'll bag up your supplies and run them to the car when you get here (you'll need to let us know when you're at the curb).

---
Shop News
Featured Pattern & Yarn
Mosaic knitting is having a MOMENT, and it's easy to see why! It uses simple techniques (knit, purl, slip) with one color at a time to make it look like you did really fancy colorwork!
The Drifter by Tamy Gore ($6.50 in store or on Rav) is a great way to get started with mosaic knitting. Use two or more colors or do what we did - use two colorways of Lang Bloom, a gorgeous cotton/linen/rayon blend that combines tonal and gradient qualities in one stunning yarn.

Regular and Upcoming Events
Every Tuesday at 1 pm - Yarnivorphans Meet-up at the Garden Tea Lounge
1st and 3rd Fridays - Friday Night Cravings is on temporary hiatus
Saturday, February 22 - Wander Luck Fiber Trunk Show

3rd Saturday from noon-4 pm - Spinner Saturday
April 12 - Closed for Easter
April 25 - Local Yarn Shop Appreciation Day


---
If you have to put your knit stitches on a piece of scrap yarn, use a yarn that's bulkier than the yarn you're working with. This will help keep the stitches from collapsing and will make it easier to put them back on the needle later.
---


We are still teaching on a regular schedule! With a maximum of 6 students per class, it should still be safe according to current guidelines. We do ask that if you are feeling ill, even if it's "just allergies," simply let us know and we'll help you get caught up later. We promise to do the same for you. We will call and cancel class if the teacher is feeling poorly. Thanks for understanding!

Knit and Crochet Workshop with Beate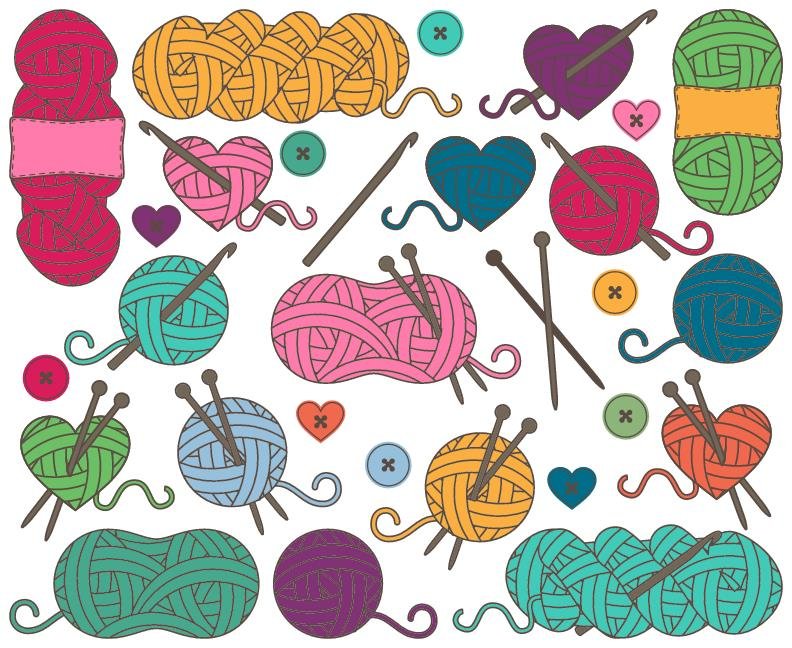 EVERY Thursday from 1-3 pm, $18 per session
Craft: Knitting & Crocheting
Teacher: Beate

Need help with a project or technique? This 1-session class is a great way to get help and see what others are working on! Beate will help with reading patterns, reinforcing techniques, and building your confidence. Beate can assist with either knitting or crochet projects.

One 2-hour session




---
Beginning Rigid Heddle Weaving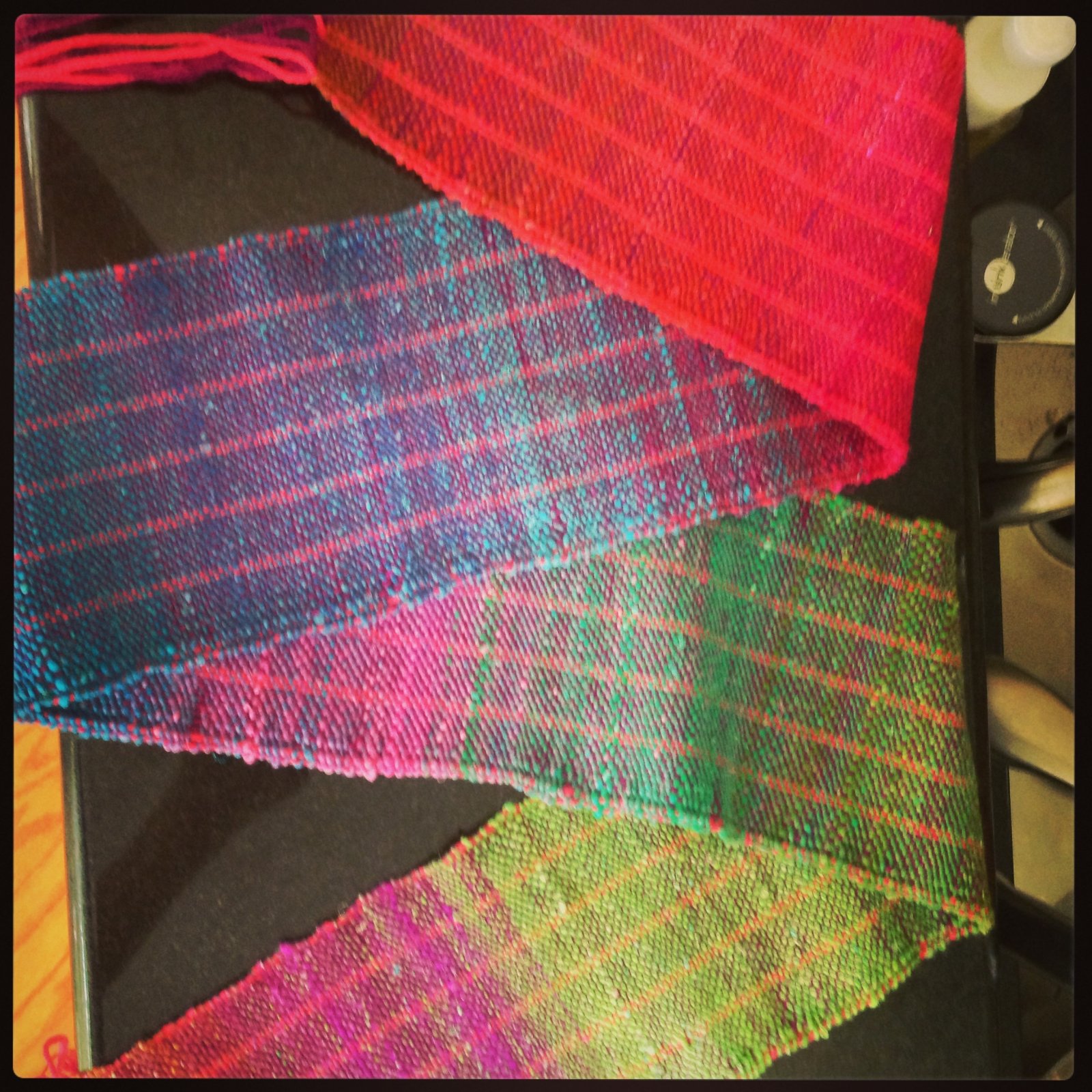 Saturday, March 21 from 10 am-4 pm, $48
Craft: Weaving
Teacher: Debbi

Learn the basics of weaving on a rigid heddle loom. We'll cover weaving terminology, direct warping, winding and managing shuttles, achieving a balanced weave and basic finishing techniques. As time allows, we'll discuss weaving drafts, yarn choices for weaving, pattern planning and alternate methods of warping.

One 6-hour session




---
Knit a Basic Beanie From the Top


Monday, March 23 & 30 from 6-8 pm, $33
Craft: Knitting
Teacher: Wendy

No gauge swatch needed! You'll learn to start a hat from the top with an i-cord (with an optional hanging loop), and work in any gauge to make a hat that will fit anyone in the family. You'll also learn to work with double-pointed needles and a VERY stretchy way to bind off!

Two 2-hour sessions




---
Knitting Workshop with Wendy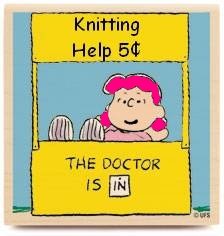 Each session is $18
Upcoming sessions,
Wednesday, March 25 from 6-8 pm
Sunday, April 5 from 3-5 pm
Wednesday, April 15 from 6-8 pm
Craft: Knitting
Teacher: Wendy

You know you love Wendy's tips and hints and wish she could help you with every project! Well, now she can! Bring your projects and we'll all learn together from each other's challenges. Make your knitting look professional and lose all your fears!

One 2-hour session




---
Weaving: Intermediate - Log Cabin


Saturday, March 28 from 1-5 pm, $33
Craft: Weaving
Teacher: Debbi

Log Cabin is another color-and-weave structure (plain weave with color interest). Although it is a simple tabby weave with no pick-up stick or finger manipulation, it has the look that your weaving is… well… woven! There are lots of fun variations of log cabin to achieve different effects. You'll also learn to warp your loom using a warping board rather than a warping peg.

One 4-hour session


---
We absolutely do not EVER want to spam you. If you don't want to get this newsletter, then we will take you off the list. No problem. No questions asked. There's an unsubscribe link below, or you can just call us.