Happy 4th! Celebrate Safely!

---
---
Celebrate - and stay safe!

We will be closed this Saturday for the Fourth of July. Like many of you, we're longing to spend time with friends and family, but we also want to be safe and avoid spreading COVID-19. So is it possible to socialize responsibly? Yes!

The least risk, of course, is a virtual gathering. This is a great way to hang out with your knit/crochet buddies! We've used Zoom, Google Meet, and Facebook Messenger for online hanging out. All are available in free versions.

But what about getting together in person? According to the CDC, small outdoor gatherings are generally safe, as long as you follow these social distancing guidelines:

1. Keep it small - fewer than 10 people

2. Keep it outdoors. Only go indoors for the restroom, and use hand sanitizer before and after entering the house. And, obviously, wash hands well.

3. People from different households stay 6 feet apart. Whoever has the biggest yard hosts! Place lawn chairs or picnic blankets in household groupings. This is a great use for those washable afghans!

4. Wear face masks! Keep those droplets in!


5. Avoid handling the same objects. Have one masked, washed, and gloved person set out individual settings of silverware, maybe wrapped in a cute napkin, like the Huck Lace Napkins in the latest issue of Handwoven Magazine. Or have everyone bring their own!

6. ONE masked, washed, gloved person serves the food, OR everyone brings their own food.

7. If you're playing games, try games that keep you apart! Cornhole (with everyone having their own marked beanbags), Frisbee games, or parlour games like charades - no touching needed!

We hope you have a great Independence Day, whether your socializing or just spending the day binging Netflix!

Be well, be safe, be kind!

-Caryn & the Yarnivore crew


---
Shop News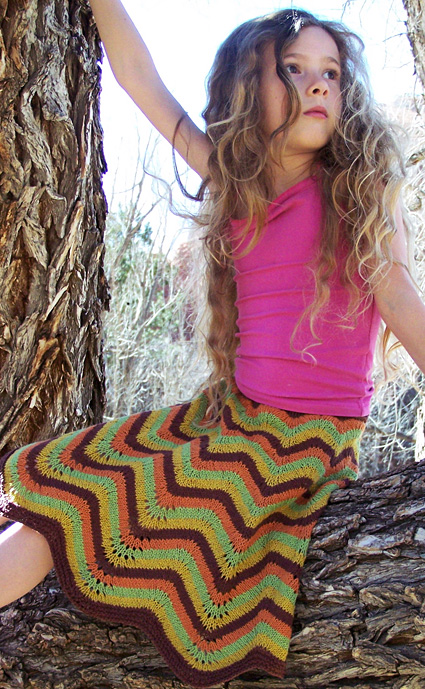 An Announcement re: Ravelry

Ravelry, the most popular knitting/crochet site in the world, rolled out a new look about a week ago. Shortly afterwards, some users found that some features of the new design were causing migraines and a few people even had seizures. Ravelry seems to be working on fixing these bugs, but in the meantime, Yarnivore felt that we should warn our customers who may have problems with migraine, epilepsy, or who are sensitive to visual disturbances to take care when using Ravelry links. We won't be linking to Ravelry until the accessibility issues are solved, but we do have some links in archived newsletters and other webpages. Please be careful, and if you do experience troubles on Ravelry, please let us know.


Featured Yarn and Pattern
There is so much to love about Hempathy! With 41% cotton, 34% hemp, and 25% modal (rayon), it's cool to the touch, wicks moisture, and has just enough drape to look great, but without hanging out of shape. This makes it perfect for a summery skirt! The Hip in Hemp Skirt (free on knitty.com) is a great one to try! It's available in both kids' and adults' sizes (and really easy to upsize if you need a larger size - our Wendy can help). We think it's super cute and a fun comfy won't-stick-to-your-legs solution for summertime!

New Hours this week!
We're closed this Saturday for Fourth of July.
We're also opening a little later each morning this week, as we try to figure out what works best for staffing and customer service.
This week's hours:
11-6 Monday-Friday
CLOSED Saturday, July 4
Noon-5 Sunday!
As always, online and curbside sales remain available. If you choose to shop in-store, masks are required.

Private Lessons
In-store and online private lessons are available! Please call us at 210-979-8255 to schedule a lesson!

---

The Tip Jar
We love stitch dictionaries! These are books with knitting and crochet patterns instead of words. They tell you how do a pattern and give you stitch multiples so you can do your own designs - especially great for rectangular items like scarves and blankets. However, they don't usually tell you what size of yarn or needle to use, so how do you figure that part out?

First , choose a yarn - you can try any size and see how you like it. As for needle size, if the ball band doesn't tell you, a good rule of thumb is to use a needle that's about the same thickness as the yarn, or maybe slightly thicker. Of course, you will still want to swatch and if you don't like the combo, try different needle sizes until you do like the result!
---

All classes and in-person private lessons are currently on hold, due to the San Antonio & Bexar County joint Stay Home/Work Safe order.
To keep up with our efforts and real time announcements, please follow us on social media:
Facebook - https://www.facebook.com/yarnivoresa/
Instagram - https://www.instagram.com/yarnivoresa/
Twitter - https://twitter.com/YarnivoreSA

If you have a question for one of our teachers, you can email us at yarnivoresa@gmail.com.
You can also email Wendy with knitting or crochet questions at wendy.yarnivore@gmail.com or contact her through her Facebook page - https://www.facebook.com/Wendy.at.Yarnivore/
---
We absolutely do not EVER want to spam you. If you don't want to get this newsletter, then we will take you off the list. No problem. No questions asked. There's an unsubscribe link below, or you can just call us.