Skip Navigation
Website Accessibility
Some Steamy Fiber Content!

---
---
Blocking Basics - Steam Blocking
Heat + Moisture = Magic!

Last week, we covered wet blocking, the most common and safest way to block nearly any fiber. It has a couple of downsides, though: It doesn't work on petroleum-derived fibers (acrylic, nylon, polyester)*, and it takes at least a full day for finished pieces to fully dry.

So how in the world do you block that acrylic baby blanket, or the polyester/wool cardigan? Steam. You can steam-block any fiber that can take the heat. This includes wool, most plant fibers (cotton, linen, hemp), some rayon fibers, and most man-made petro-fibers.

We highly recommend testing your steaming process on a swatch or sample before steaming the actual finished piece. Some silks and rayons, and some specialty embroidery and needlepoint threads do not react well to steam.

Steam blocking, like wet-blocking, will usually retain the texture of the finished piece. If you want to completely flatten the piece (like smooth woven fabrics), you'll need to press-block it instead.

The most widely available steam-blocking tool is a regular steam iron with a "shot of steam" button. You can also use a garment steamer, but only if it allows horizontal use. You will also need an ironing board, or an ironing mat or blanket that can be used on a table-top or bed (but again, be careful that you don't damage the surface underneath).

Blocking with a steam iron or horizontal garment steamer
1. Fill your iron or steamer with water, following its directions, then turn it on and set it to the highest heat and steam settings.
2. Place the piece to be blocked on a water-resistant and heat-resistant surface. The ironing board is ideal, but you will have to block larger pieces in sections. If using an ironing mat or blanket, follow the manufacturer's recommendations for safe use.
3. Pat and pin your finished piece into shape. You can stretch it, if necessary, to make it fit the desired measurements.
4. Starting in the corner, hold the iron a little ways above the piece you're blocking, making sure not to touch the surface of the work with the iron, press the "shot of steam" button once or twice.
5. Move the iron over a couple of inches, to a spot that overlaps the previous "shot" and steam again. Repeat until you've steamed the entire pinned section.
6. Set the iron down and wait for a few minutes for the steamed section to be completely cool AND dry.
7. If your entire piece fit on the ironing surface, you're done. If not, line up and pin the next section and repeat.

This method will preserve most of the texture and dimension in the fabric you've made. This is especially important for knitting and crochet, and for fabrics/pieces with any kind of pile. If you'd rather have your piece completely flattened, then you can press it. We'll talk about press-blocking next week!

Be safe, be well, be kind!
-Caryn & the Yarnivore crew

*Acrylic, nylon, polyester, and spandex/lycra are all petroleum-based "plastic" fibers. Lycra is not commonly used as a main fiber for yarn. These yarns are not biodegradable. Rayon-type fibers (inclusing viscose, tencel, lyocell, and modal) are also man-made, but because they're made from plant fibers, they respond well to wet-blocking. And they biodegrade.
---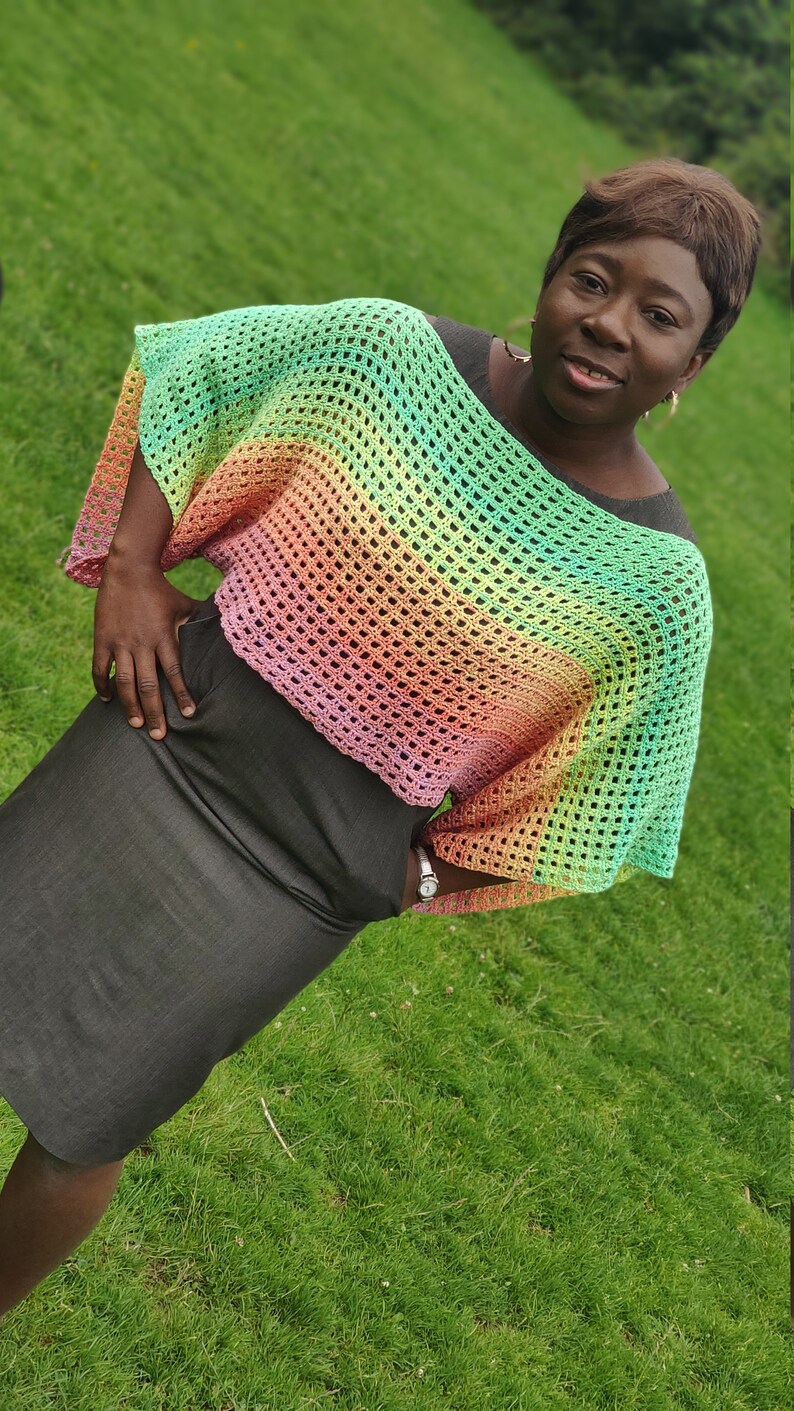 Featured Pattern & Yarn
If you're looking for an easy and cute top that you can layer over a long-sleeve tee for winter and over a tank top (or be daring and wear it alone?) in summer, the Perfect Shrug by Susanna Biaye is for you! This elegant top is made with basic crochet stitches and fingering weight yarn. It's only $6 in-store, on Etsy, or on Ravelry. We think it would be stunning in Scheepjes Whirl (cotton/acrylic blend) or in a hand-dyed sock yarn like Uneek Fingering (extrafine merino)!

Save the Date!
Zorn Junction will be coming back to Yarnivore for a Trunk Show on Saturday, March 12!

Hours - We're open 7 days a week!
11-5 Monday-Saturday
Noon-5 Sunday
Private Lessons
In-store and online private lessons are available! Please call 210-979-8255 to schedule a lesson! Wendy, Dawn, Moses, and Nancy M. are all available to help you with your projects! Private Lessons can be scheduled outside of regular hours at the discretion of the teacher.


---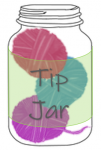 The Tip Jar

Do you ever get into bed at night, get all comfy, start to fall asleep and then wake up panicking because you can't remember if you turned off/unplugged the iron? And then you have to get out of bed to go check and, well, sleep won't happen now.

You can take care of it without getting out of bed, if you get a smart plug! You can control it with a personal assistant like Siri or Alexa on your phone, or with voice control on a household assistant like Amazon's Echo or Google Dot. Then, when the anxiety starts, you just say "Alexa, turn off Iron!" or click "Turn off Iron" on your phone, and relax knowing you have one less thing to worry about.

---

All regular classes are currently on hold until we can safely seat up to 6 students in the classroom. We'll let y'all know when we can offer them again. Until then, we're offering most of our class material in private lessons.
To keep up with our efforts and real time announcements, please follow us on social media:
Facebook - https://www.facebook.com/yarnivoresa/
Instagram - https://www.instagram.com/yarnivoresa/
Twitter - https://twitter.com/YarnivoreSA

If you have a question for one of our teachers, you can email us at yarnivoresa@gmail.com.
You can also email Wendy with knitting or crochet questions at wendy.yarnivore@gmail.com or contact her through her Facebook page - https://www.facebook.com/Wendy.at.Yarnivore/
---
We absolutely do not EVER want to spam you. If you don't want to get this newsletter, then we will take you off the list. No problem. No questions asked. There's an unsubscribe link below, or you can just call us.