Skip Navigation
Website Accessibility
Last Day of Blocking

---
---
Blocking Basics - Other
Here are some other ways to block your work!

We've already discussed Wet Blocking, Steam Blocking, and Hard Blocking. Here are some other options:

Pressing!
Pressing your finished piece is a great option for woven fabric, and for needlepoint, cross stitch and some other embroidered pieces. It's NOT appropriate for knit and crochet, or for projects with a lot of texture that you want to preserve.

What's the difference between pressing and ironing? When you iron things, you rub the hot iron across the surface, usually fairly lightly, but you can use some pressure. When you press something, you lift the iron and place it down again, with no rubbing.

To press with a household iron:
1. Make sure your iron is filled with water and the temperature and steam are set correctly for the fiber (the yarns, fabrics, and threads all have care requirements on their labels).
2. If your iron doesn't have a steam function, you can use a damp white cotton cloth to create steam, or use a spray bottle to dampen your piece.
3. IMPORTANT - test first on a swatch or sample, or at least on an unobtrusive edge of the piece. Hot irons can damage some fibers permanently!
4. Place your piece on an ironing board or other heat and water resistant ironing surface. Cover with a damp press cloth if using one.
5. Place the iron on the fabric (over the press cloth if you're using one), and press down firmly for 5-10 seconds.
6. Lift the iron, move it over a little and press down again, slightly overlapping the previous spot. Repeat until all the parts on the ironing board/surface are pressed, then wait until they're completely cool and dry before repositioning, if necessary.
7. Repeat until the whole piece is pressed.
8. For extra flattening, you can use a clapper (a heavy wooden tool) to physically flatten the fabric more after each press with the iron.

If pressing with a household iron sounds like a lot of work, you may want to invest in a steam press. They come with full directions, and if you do a lot of pressing (or a lot of household ironing, they can be a real timesaver! They are pretty pricey, though.

Blocking Over a Form
This is mostly used when blocking socks, and usually only socks that you want to present beautifully, like gift socks, or photos for social media. You can also buy a Wooly Board to block sweaters on (or you can make one). Blocking frames have to be sized to fit the project. Sock Blockers usually come in small, medium, and large sizes and in metal, wood, or plastic. Wooly Boards are often adjustable within a range of sizes.To use Sock Blockers, just stretch the washed-and-damp sock over the frame and hang to dry. To use a Wooly Board, you first collapse the sleeve boards, then pull the damp sweater over the frame, then insert and expand the sleeves.

You can also block over other shapes. You can block a beanie over a blown-up balloon, or a beret over a dinner plate or charger. Block a baby sweater on a teddy bear. Block a purse over a plastic covered box or bowl. Look around and see the shapes around you!

Others
-Felted/fulled slippers and gloves sometimes tell you to put the damp piece on your feet or hands and sit in front of the fire until they're dry.
-Most handmade socks don't actually need blocking, as they block themselves adequately just by being worn.
-If you need to preserve some texture, like when washing an entrelac piece, put some crumpled plastic or cotton balls under the squares to keep them from flattening too much.

Lastly, yes, many pieces will need to be RE-blocked every time they're washed. But - you don't need to wash them THAT often (some things, like scarves and home decor are NEVER washed unless something gets spilled on them), and usually they're much easier to block the next time.

Happy Yarning and Happy Crafting!

Be safe, be well, be kind!
-Caryn & the Yarnivore crew

---
Helping Ukraine
Our hearts go out to the people suffering

If you follow the news, you are probably feeling like we are: saddened and feeling powerless to help the people of the Ukraine. Well, we've found a way that we can help, and you can help, too.

Fellow Yarn-person (and awesome musician) Coty Cockrell will be announcing a Helping Hands for Ukraine raffle within a few days. Crafters from all over are offering everything from patterns and yarn to finished objects for raffle prizes. Yarnivore is offering a package of 6 private lessons with Our Wendy (either in-person or on Zoom), plus a $25 gift certificate for yarn and supplies. Coty will be announcing the Raffle hopefully tomorrow (he's pulled this together in just over 24 hours)! We will make an announcement on our Instagram, Facebook, and Twitter when the Raffle goes live!

---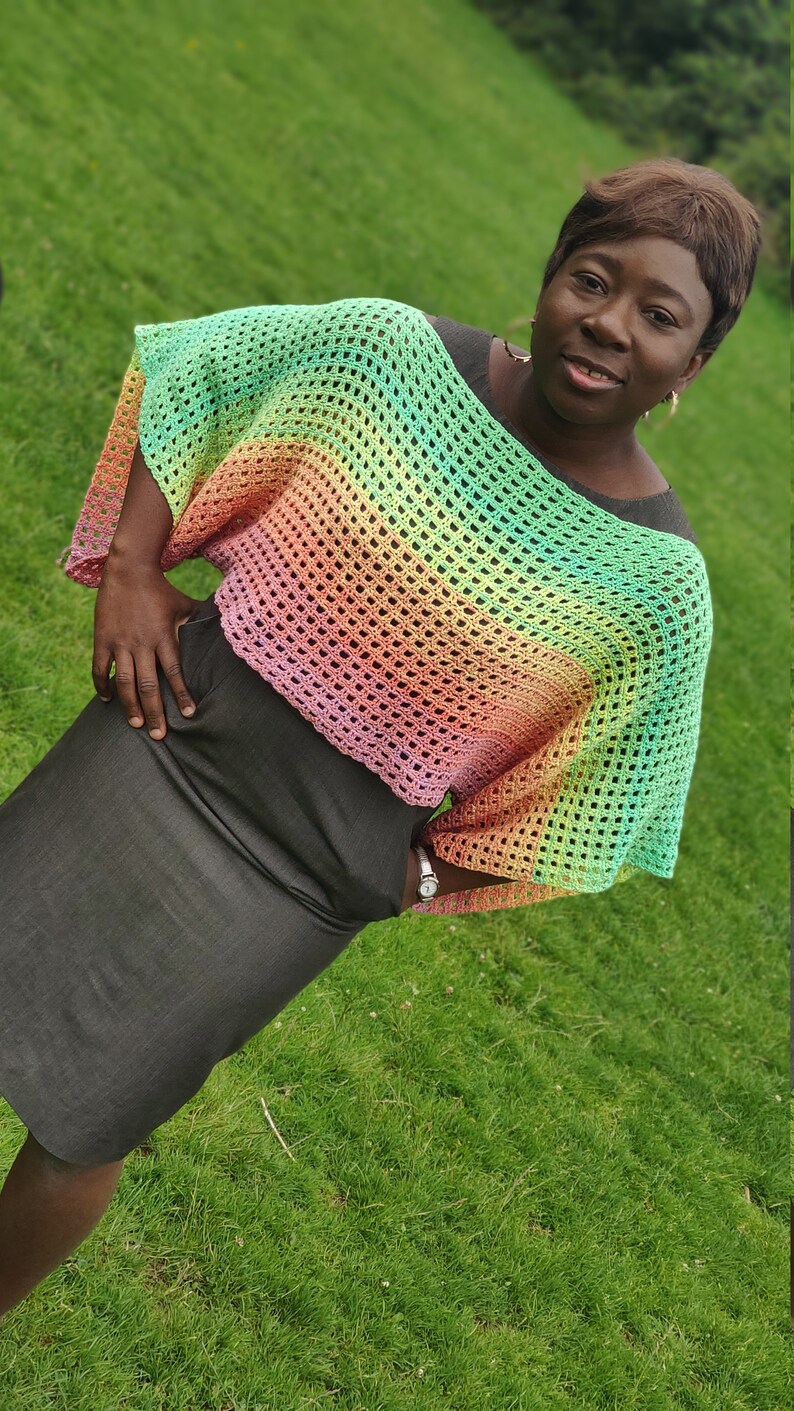 Featured Pattern & Yarn
The weather is nice and warm today and it reminds us that summer is not ever far away. The beautiful crocheted Summertime Tank by Toni Lipsey will keep you cool in the warm weather, or over a top in cooler weather ($7.50 in-store, on Ravelry, or on TLYarncrafts.com). What yarn? Use Ultra Pima DK for a solid color tank that will show off the texture, or make the color the highlight with Cotton Supreme Waves!

Save the Date!
Zorn Junction will be coming back to Yarnivore for a Trunk Show on Saturday, March 12!

Hours - We're open 7 days a week!
11-5 Monday-Saturday
Noon-5 Sunday
Private Lessons
In-store and online private lessons are available! Please call 210-979-8255 to schedule a lesson! Wendy, Dawn, Moses, and Nancy M. are all available to help you with your projects! Private Lessons can be scheduled outside of regular hours at the discretion of the teacher.


---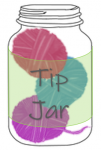 The Tip Jar

Today's tip is another way to help out Ukrainian crafters. Lots of designers use Etsy to sell digital files like knitting and crochet patterns, cross-stitch designs, cricut files, and even print-at-home artwork! Because digital files are automatically delivered to your email, the designer can still sell their work even if they're unable to ship because of the ongoing crisis.

Follow this link to search for digital files from designers based in the Ukraine.

---

All regular classes are currently on hold until we can safely seat up to 6 students in the classroom. We'll let y'all know when we can offer them again. Until then, we're offering most of our class material in private lessons.
To keep up with our efforts and real time announcements, please follow us on social media:
Facebook - https://www.facebook.com/yarnivoresa/
Instagram - https://www.instagram.com/yarnivoresa/
Twitter - https://twitter.com/YarnivoreSA

If you have a question for one of our teachers, you can email us at yarnivoresa@gmail.com.
You can also email Wendy with knitting or crochet questions at wendy.yarnivore@gmail.com or contact her through her Facebook page - https://www.facebook.com/Wendy.at.Yarnivore/
---
We absolutely do not EVER want to spam you. If you don't want to get this newsletter, then we will take you off the list. No problem. No questions asked. There's an unsubscribe link below, or you can just call us.