Skip Navigation
Website Accessibility
Got a SPRING in Your Step?

---
---
Spring Has Sprung
Hope you love these project ideas!

Are you ready for some warm weather projects? So are we! Here are a few ideas for you. Click the thumbnail or the text links to go to the pattern page. All are available either in-store, on Ravelry, or on their own pattern website. Some are free on the pattern page, but the ad-free version is available for in-store or Ravelry purchase.

Crochet
-Spring Garden Hat by Marken ($5.99 in-store, on Ravelry, or on Etsy)
-Spring Garden Baby Blanket by Catherine McLennan ($4.27 in-store, on Ravelry, or free on Lullaby Lodge)
-Spring Me Forward Triangle Scarf by Tonya Bush ($2.99 in-store, on Ravelry, or free on Nana's Crafty Home)
-Egg Warmers Spring Flowers by Irina Mulyavko ($4.50 in-store, or on Ravelry)




Knit
-Spring Tulip Pattern by cheezombie ($3 in-store, on Ravelry, or $4 on Etsy)
-Outline Tank by Jessie Maed Designs ($9 in-store, on Ravelry, or on jessiemaeddesigns.com)
-Watermelon Baby Blanket by Dawn Brocco ($6 in-store or on Ravelry)
-Butterfly Spring Hat by Susan Gardner ($5 on Etsy)


Have a fabulous Spring!
-Caryn & the Yarnivore crew
---
Helping Hands for Ukraine

Thank you all so much!!!


The raffle was a HUGE success! We raised over $2500 for humanitarian relief for people in Ukraine, and the Canadian government matched our donations, for a total raised of over $5000. Winners should all have been notified by now, and we can confirm that Yarnivore peeps won some of the prizes!

Thank you all so much!

---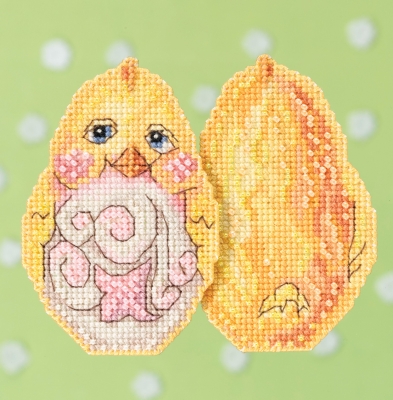 New Needlework Kits
We have some sweet new Spring Stitching kits in for Needlepointers and Cross-stitchers!
-We're loving these new Jim Shore Needlepoint Easter Egg Kits! There are chicks in several colors (yellow pictured at right), and frogs, bunnies, and other animals available too!

-Martha Bowyer cross stitch animal kits are so sweet! There's a bunny, an elephant, and a giraffe, and they'll all make you smile!

Hours - We're open 7 days a week!
11-5 Monday-Saturday
Noon-5 Sunday
Private Lessons
In-store and online private lessons are available! Please call 210-979-8255 to schedule a lesson! Wendy, Dawn, Moses, and Nancy M. are all available to help you with your projects! Private Lessons can be scheduled outside of regular hours at the discretion of the teacher.


---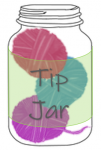 The Tip Jar

Found the right color of yarn, but it's the wrong size? You need worsted and can only find fingering-weight in that color? You can hold multiple strands together to get gauge! It's not always a perfect solution, but it can help a lot when you really have to have that perfect color!

Here's a guide on the Orcas Island Knitting blog.

---
All regular classes are currently on hold until we can safely seat up to 6 students in the classroom. We'll let y'all know when we can offer them again. Until then, we're offering most of our class material in private lessons.
To keep up with our efforts and real time announcements, please follow us on social media:
Facebook - https://www.facebook.com/yarnivoresa/
Instagram - https://www.instagram.com/yarnivoresa/
Twitter - https://twitter.com/YarnivoreSA

If you have a question for one of our teachers, you can email us at yarnivoresa@gmail.com.
You can also email Wendy with knitting or crochet questions at wendy.yarnivore@gmail.com or contact her through her Facebook page - https://www.facebook.com/Wendy.at.Yarnivore/
---
We absolutely do not EVER want to spam you. If you don't want to get this newsletter, then we will take you off the list. No problem. No questions asked. There's an unsubscribe link below, or you can just call us.