Are you a good listener - to your yarn?

---
---
Did You Know Yarn Could Talk?
It takes a little effort, but you can learn its language

It's so important to be a good listener. It smooths out relationships and helps us connect and understand each other. Did you know that you can also listen to your craft materials? They really do have some strong opinions!

Of course, listening to your yarn and needles and fabrics and threads isn't easy. It's definitely active listening! But if you take the time to listen to your materials, they will tell you so much!

The languages that yarn and other supplies speak are Swatch-ean and Sample-ese.

Let's say you want to know what your yarn thinks about knitting. You start with grabbing some needles of any size you want (though the size on the label is a good starting point) and casting on 30 or 40ish stitches. Knit a few rows to start getting to know the yarn. Then try some stockinette (knit a row, purl a row) for 3 or 4 inches and see how it looks and feels. Now try some other stitch patterns and other needles types and sizes and see how your yarn reacts to those.

Now you can start asking it questions:
-Does it pull to one side? It probably wants a different stitch pattern.
-Does it curl way too much? See if it likes a bigger needle.
-Does it split easily? Ask it what it thinks of a different needle type.
-Is it really drapey no matter what pattern or needle you use?
It probably wants to be made into something loose and flowy.
-Does it hold its shape really well?
It's saying it would like to be something with structure.
-Do texture patterns POP? It likes the idea of being knit with texture!
-Does the texture hide, but the color POPS? It wants to be knit plain!

You can do the same thing with any craft material! If you're asking your needlepoint or embroidery supplies about their opinions, use some leftover bits of canvas and fabric to chat with your threads. If you're having a listening session about weaving, go ahead and warp up a small section and play with different setts and patterns. If you want to, you can save your conversations to refer to later. If you're "chatting" with yarn about knitting or crochet, you can feel free to unravel the conversation once you and the yarn have come to an agreement.

Do you do other crafts? You can still listen to your materials! Sure, you can be official and call it swatching or sampling or sketching or testing, but we know it's letting the yarn (the fiber, the dye, the paint...) be the teacher.

Happy listening!


-Caryn & the Yarnivore crew


---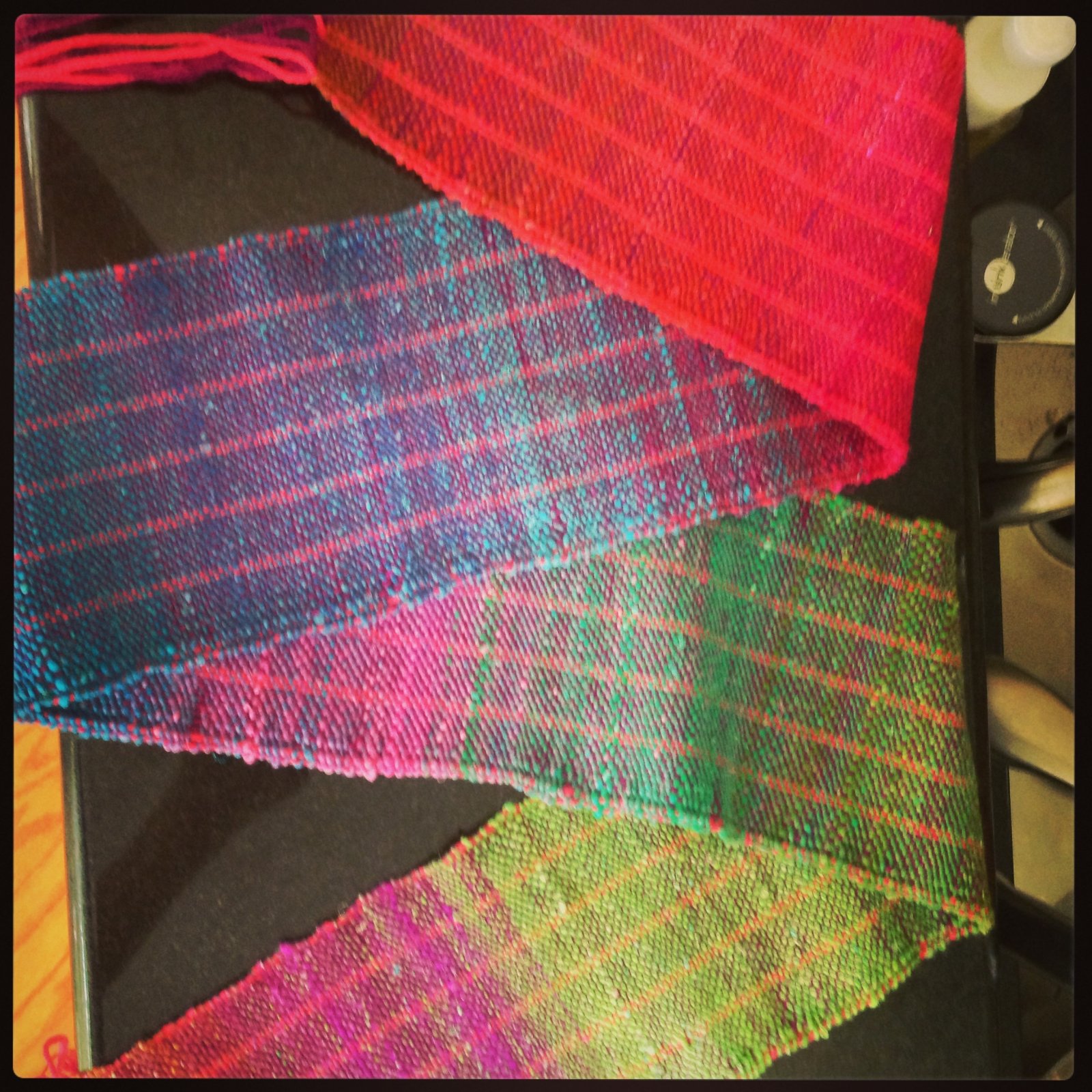 Beginning Rigid Heddle Weaving Class!

THIS Saturday, July 16, from 11 am-5 pm

Only THREE spots available!

---
Featured Yarn & Pattern
So, in case you hadn't noticed, it's super hot outside! And hot weather means cold drinks, and cold drinks means condensation dripping onto your coffee table or making your hand all wet. Not fun. Rosemary Hill of Designs by Romi comes to the rescue with this adorably cute Cuppy Sweater ($5 in-store, on Ravelry, or on the DesignsByRomi site).
It would be a great scrap project, or you could use a self-patterning yarn like Fair Isle from Euro Yarns.
Sure, it's probably intended for hot drinks and cold weather, but it'll work the other way too, and maybe help you daydream of cooler weather?

Hours this week
11-5 Monday-Saturday
12-5 Sunday
CLOSED next Monday for Fourth of July!
Private Lessons
In-store and online private lessons are available! Please call 210-979-8255 to schedule a lesson! Wendy, Dawn, Moses, and Nancy are all available to help you with your projects! Private Lessons can be scheduled outside of regular hours at the discretion of the teacher.


---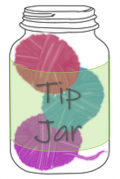 The Tip Jar

If you're thinking of making a cozy for your favorite cold beverage glass or a coaster for your favorite antique end table, you may be wondering what the best fiber is for absorbing condensation from sweaty beverages.

Answer: it's wool. Yup! Wool!

Wool is insulating, which means it keeps cold and hot from influencing each other, and wool is absorbent - it absorbs up to 30% of its weight in liquid without feeling wet. That's what we want from a coaster or cold drink cozy.

Can't do wool? Cotton, hemp, and linen are a pretty good second place. They do feel wet when they absorb water, though, so you probably want to make them extra thick or back them with something water resistant if using as a coaster.


---
All regular classes are currently on hold until we can safely seat up to 6 students in the classroom. We'll let y'all know when we can offer them again. Until then, we're offering most of our class material in private lessons.
To keep up with our efforts and real time announcements, please follow us on social media:
Facebook - https://www.facebook.com/yarnivoresa/
Instagram - https://www.instagram.com/yarnivoresa/
Twitter - https://twitter.com/YarnivoreSA

If you have a question for one of our teachers, you can email us at yarnivoresa@gmail.com.
You can also email Wendy with knitting or crochet questions at wendy.yarnivore@gmail.com or contact her through her Facebook page - https://www.facebook.com/Wendy.at.Yarnivore/
---
We absolutely do not EVER want to spam you. If you don't want to get this newsletter, then we will take you off the list. No problem. No questions asked. There's an unsubscribe link below, or you can just call us.